Sling TV is an a la carte OTT skinny bundle service that offers cord cutters something that cable can't match: an affordable, customizable channel selection. Sling TV subscribers choose a base package and then have the chance to tack on extra channels with add-on packages.
Sling TV started out with just one base package, but they've since made a lot of changes – first adding a new package (Sling Blue), then re-branding and adding a third package that includes all of the channels from the other two. That means more selection, but also more confusion. Which base package is right for you?
Sling Orange vs. Sling Blue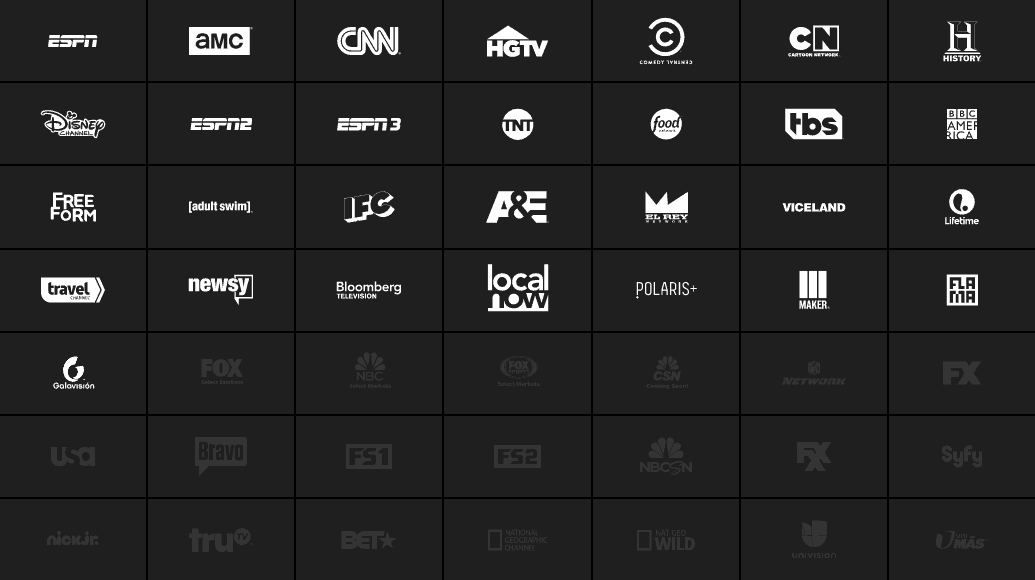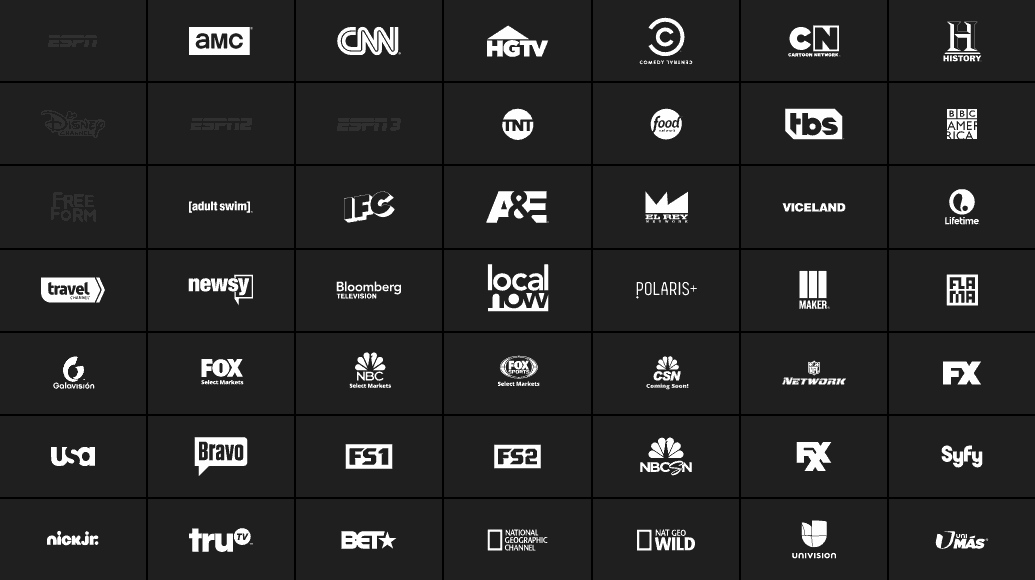 Just the Facts
So what are the real differences between Sling Orange and Sling Blue? The first thing to know is that the Sling Blue package allows you stream on different devices at the same time, while the Sling Orange package does not. The second thing to note are the channels – some of them are the same, but others are only available in one package or the other. Sling Blue has more channels than Sling Orange, but also costs more; Sling Orange + Blue costs the most, and has all of the channels from both other packages.
Available on Sling Orange but NOT on Sling Blue:
Disney Channel
ESPN
ESPN2
ESPN3
Freeform
Available on Sling Blue but NOT on Sling Orange:
BET (note: BET can be added to Sling Orange with one of Sling's add-on packages)
Bravo
FOX on Demand
FOX Regional Sports Networks
FS1
FS2
FX
FXX
National Geographic
Nat Geo Wild
NBC local broadcasts
NBCSN
NFL Network
Nick Jr. (note: Nick Jr. can be added to Sling Orange with one of Sling's add-on packages)
SyFy
TruTV (note: TruTV can be added to Sling Orange with one of Sling's add-on packages)
UniMás (note: UniMás can be added to Sling Orange with one of Sling's add-on packages)
Univision (note: Univision can be added to Sling Orange with one of Sling's add-on packages)
USA
For an easy-to-read chart comparison, check out our Sling TV channel list.
What Type of Viewer Are You?
For some of us, the channel differences aren't a big deal (if you're one of these people, just go with the Sling Blue package, which offers streaming on multiple devices). For the rest of us, though, the few channel differences have huge consequences. Let's break it down by viewers.
Sports Fans: You loyal rooters will notice that ESPN, ESPN2, and ESPN3 and the rest of their Disney property brethren are missing from Sling Blue. In their place are the FOX properties like FS2 and regional FOX Sports networks (only available in some areas), plus NBCSN. ESPN still dominates FOX and NBCSN in a lot of sports coverage – soccer and football fans have a tricky decision to make, but fans of basketball and baseball will want to lean towards ESPN. One major factor to consider is whether you live in a region that gets a FOX Sports regional network. We recommend getting Sling TV's free trial and testing things out before you pay (check for blackouts).
Kids and Families: No Disney properties on Sling Blue means no Disney Channel and no Freeform (formerly ABC Family). That's rough on families with young children (FX, which replaces Freeform in the new package, has more adult-oriented content). That's a big disadvantage for Sling Blue. On the other hand, the multi-streaming capabilities available with Sling Blue package are great for families who have multiple streaming devices.
Spanish-Language Viewers: The Sling Blue package has a clear edge on Spanish-language content thanks to the inclusion of Univision and UniMás. These channels both air a mix of Spanish-language content, including news programs, dramas, and live soccer matches.
Other Considerations: While fans of reality TV will find plenty to love in both packages, it's worth noting that TruTV is not available with Sling Orange. Fans of sitcoms and raunchy cartoons may want to pay attention to the inclusion of FOX on Demand and FX in the Sling Blue package. If you don't have a specific reason to choose the original package (Sling Orange), Sling Blue or Sling Orange + Blue are the better deals, since they offer more channels and the ability to stream on multiple devices.
Choose Your Own Adventure
Each of the packages has its own pros and cons, but hopefully the information above helps you pick the right one for you. If you're still unsure, consider using Sling TV's free trial to try out your package of choice. Just pay attention to which channels you use most and then adjust your subscriptions accordingly at the end of the week.