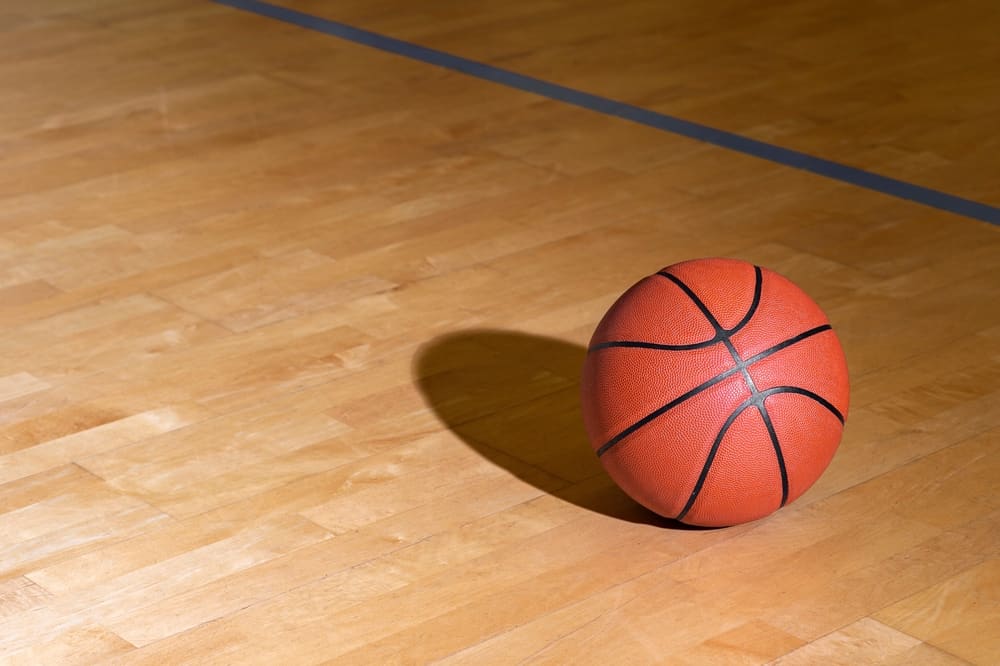 There are three things certain in life: death, taxes, and March Madness every year. From mid-March to early April, thousands of devoted fans across the country watch as our favorite men's Division I college basketball teams compete against each other for the spot at the top — for some of us, this is the real holiday season, and the ultimate present is our team advancing to the next round. While it's true that most sports have their enthusiastic fans, college basketball fans are really passionate about the sport. So much so that even many years later, we still gripe about some upsets that we wish we could forget.
Princeton vs. UCLA (1996)

It's a tale as old as time: David knocks off Goliath. The UCLA Bruins walked into that Indianapolis stadium as defending champions, boasting not just the prized title but also a position as a No. 4 seed and an impressive roster that included legends J.R. Henderson, Charles O'Bannon, and Toby Bailey. Everyone expected the Bruins to easily defeat Princeton's Tigers, which were seeded 13th.
It wouldn't be March Madness without a striking upset — and boy, does this one still hurt. You can say the Bruins were a little too confident or that they just didn't hustle enough. Still, if you remember the game or rewatch it today, you have to admit Princeton mounted an impressive defensive strategy that, in the end, paid off: Their win wasn't just random luck. Adding insult to injury, this epic mistake occurred in the first round of the NCAA tournament, with the Tigers leading 43-41.
Seth Curry and the Plumlee brothers were playing for the second-seeded Duke Blue Devils, so surely 15-seed Lehigh was bound to lose, right? This shocking match was a reminder that a 99 percent chance of winning still means a 1 percent chance of losing — and losing is exactly what Duke did in this stunning first-round upset. C.J. McCollum carried Lehigh by scoring a whopping 30 points, slashing through the Blue Devils' defense and becoming one of the most sought-after players at that year's NBA draft.
It was also surprising that this game featured a trio of brothers playing together for the same college team. Even more surprising, the Plumlee brothers were not the ones to do it first: The 2011-2012 season was the third time a trio of brothers played simultaneously. The Plumlee boys also have a sister who was playing volleyball for Notre Dame at the time. Suffice it to say that the family won the athletic genes lottery!
Florida Gulf Coast vs. Georgetown (2013)
Yes, the Florida Gulf Coast and Georgetown facing off in 2013 is another story of the underdog overperforming. What makes this upset particularly legendary is that it came down to the wire, giving us a nail-biting game for the ages. We dare say we have not seen another game as suspenseful as this one in the 10 years since.
The Georgetown Hoyas were favored to win as the No. 2 seed going against the No. 15 seed Florida Gulf Coast Eagles. But Sherwood Brown and Bernard Thompson scored 24 and 23 points, respectively, to help the Eagles prevail. Their 78-68 victory featured both teams stepping on each other's toes for most of the game and Florida Gulf Coast pulling ahead only at the very end. Interestingly, this was the Eagles' debut on the NCAA stage, and what a debut it was. Even more impressive, Bernard Thompson was only a sophomore at the time, though it seems to have been the peak of his career.
Middle Tennessee State vs. Michigan State (2016)

When Michigan State walked into the Enterprise Center in St. Louis, Missouri, back in 2016, you would think drawing Middle Tennessee State as their opponent for their first round game couldn't have gone better for them. The Michigan State Spartans were the No. 2 seed going against a 15th-seeded team that hadn't had a March Madness win since 1989. Yet the Middle Tennessee State Blue Raiders proved the value of perseverance and hard work.
The Blue Raiders opened with a 15-2 run that gave them an advantage for most of the game. They quickly stunned the Spartans with a lightning-like offensive that provided a six-point lead at halftime. Indeed, the Blue Raiders were ahead of the Spartans for most of the game, not only holding them off, but also breaching their defense repeatedly. Ultimately, Middle Tennessee State broke their dry spell with a 90-81 win.
The shocking match between the UMBC Retrievers and Virginia Cavaliers back in 2018 is without a doubt the upset to upset them all. This was the first and only time since 1985 that a 16th-seeded team somehow managed to beat a first-seeded opponent — an unheard of feat. Even more shocking is the Retrievers coasted to victory with unbelievable ease.
With a 74-54 victory, the Retrievers put their team on the map and dashed everyone's expectations, busting a lot of people's brackets. Jairus Lyles of UMBC scored 28 points and was assisted by his teammates' strong performances. Overall, the Retrievers converted on 50 percent of their 3-pointers, which ultimately doomed the Cavaliers. While it's unlikely we will see another upset of this scale anytime soon, UMBC vs. Virginia reminded us to never underestimate your opponent.
Saint Peter's vs. Kentucky (2022)

Saint Peter's gave us a stunning upset early in the 2022 NCAA tournament. Located in Jersey City, New Jersey, this small school managed to defeat one of the giants in the game by a score of 85-79. At the time, the Kentucky Wildcats held the record for most men's tournament appearances, most games played, and most victories — so to call this a shocking upset is quite the understatement.
Daryl Banks III was the breakout star, scoring 27 points to propel the 15th-seeded Peacocks to triumph over the second-seeded Wildcats. The heated match naturally went to overtime, where Banks again dominated and made clutch free throws to hold the Wildcats at bay.