After four action-packed seasons, "The Rookie" has garnered a solid fan base. The season four finale left us with many lingering questions about potential new romances and long-term characters acquiring new roles. Season five returned to Hulu on Sept. 25.
Season five of the ABC show stars Nathan Fillion, Alyssa Diaz, Richard T. Jones, Melissa O'Neil, Eric Winter, Mekia Cox, Shawn Ashmore, Jenna Dewan, and Tru Valentino. New episodes arrive every Thursday.
"The Rookie" follows John Nolan, a middle-aged man who moves across the country and drastically changes his career. Fans follow Nolan through rookie training with the Los Angeles Police Department and the subsequent years of his new career. Whether you've just discovered this police procedural or you've been following the journey since 2018, we have everything you need to know about "The Rookie" before starting season five.
**Seasons one to four spoilers ahead!**
Key Episodes
S1, E1: "Pilot"
S1, E14: "Plain Clothes Day"
S1, E16: "Greenlight"
S1, E20: "Free Fall"
After John Nolan (Nathan Fillion) experiences a life-altering incident, he decides to become a police officer — fulfilling a lifelong dream. He becomes the oldest rookie in the LAPD alongside two younger recruits, Lucy Chen (Melissa O'Neil) and Jackson West (Titus Makin Jr.). The higher-ups quickly let Nolan know he is unwelcome and they believe he is in the midst of a midlife crisis.
Nolan is paired with Training Officer (TO) Talia Bishop (Afton Williamson), Lucy is paired with TO Tim Bradford (Eric Winter), and Jackson is paired with TO Angela Lopez (Alyssa Diaz). The three are put to the test by hitting the streets, working long hours, and studying for quizzes and exams. They quickly become wrapped up in their work and learn more about their TOs.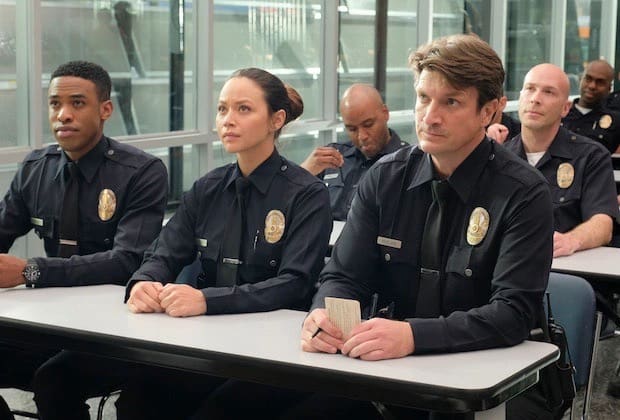 Lucy learns that underneath Bradford's hard exterior, he has a soft spot for his ex-wife, Isabel (Mircea Monroe), a former undercover narcotics officer who left due to drug addiction. The two struggle to keep their personal lives separate, as Isabel is arrested for drug possession and when she's injured while wearing a wire.
West struggles as a rookie after being top of the class in the academy. With his family legacy at stake, he's hard on himself to do better. Everything comes to a head when Bradford catches West freezing during a shootout. He eventually gets his feet under him and shows his chops as a cop.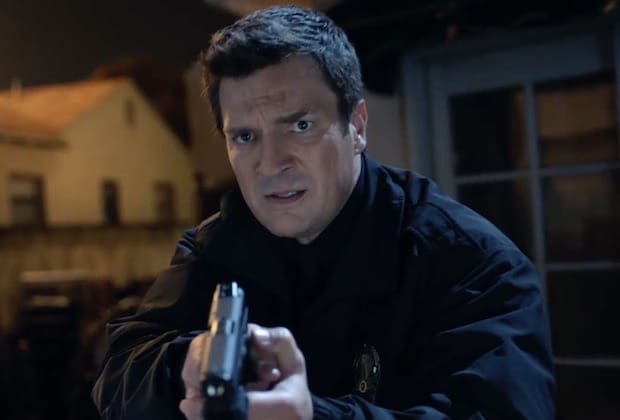 The rookies prove themselves on Plain Clothes Day, when their TOs accompany them out of uniform, letting the rookies make all the decisions while on patrol. After Nolan arrests a gang member, a hit is taken out on him. Nolan and Captain Andersen (Mercedes Mason) are kidnapped due to the hit, which leads to the captain's death.
Through it all, the rookies learn various lessons, getting a crash course in gang-related activity, dealing with investigations from Internal Affairs, and working alongside the FBI. The finale leaves the rookies preparing to move on to the next stage in their training.
Key Episodes
S2, E1: "Impact"
S2, E4: "Warriors and Guardians"
S2, E11: "Day of Death"
S2, E19: "The Q Word"
During a murder investigation, Nolan is unexpectedly reunited with his former love interest, Dr. Grace Sawyer (Ali Larter), and inadvertently rekindles their relationship. After his former TO leaves, he is paired up with former undercover cop Nyla Harper (Mekia Cox). After a rocky start, the two find they make a good team. Nolan learns that Harper, after earning a golden ticket and being allowed to choose any role she would like, chose this position to be near her child.
Chen gets involved in her TO's love life, setting up Bradford with her friend Rachel while officer Lopez gets involved with Wesley (Shawn Ashmore), a defense attorney. Throughout the season, these relationships blossom from casual interest to serious dating.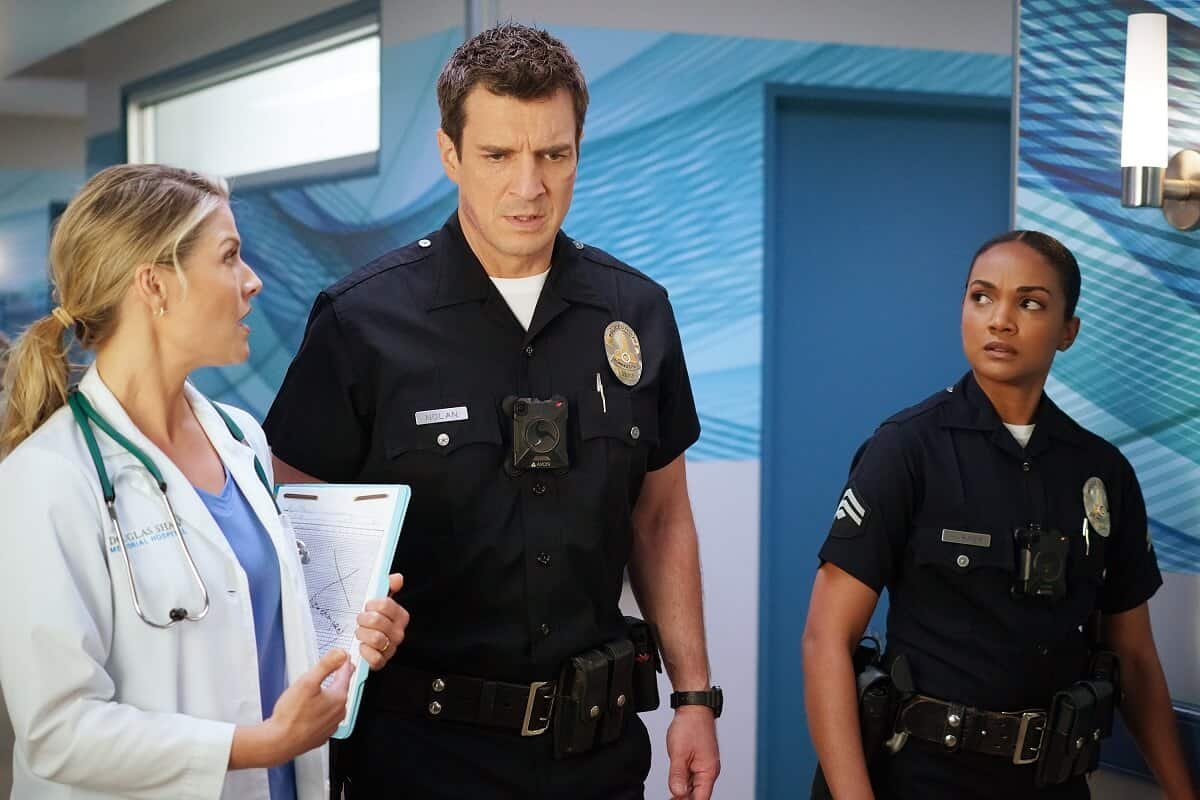 The team is tasked with escorting a notorious serial killer, Rosalind Dyer (Annie Wersching), when she agrees to reveal the graves of previously unrecovered victims. At the grave sites, the officers uncover more bodies than they expect. Chen decides to go out in the evening and meets a deceivingly perfect man at the bar. Unfortunately, the night ends with her kidnapping.
The team races to find Chen before connecting her disappearance to Rosalind. Nolan winds up speaking with Rosalind, trying to coerce her into giving them a tip. Bradford finds Chen just before the clock runs out, and Chen deals with PTSD and fear of dating after the ordeal.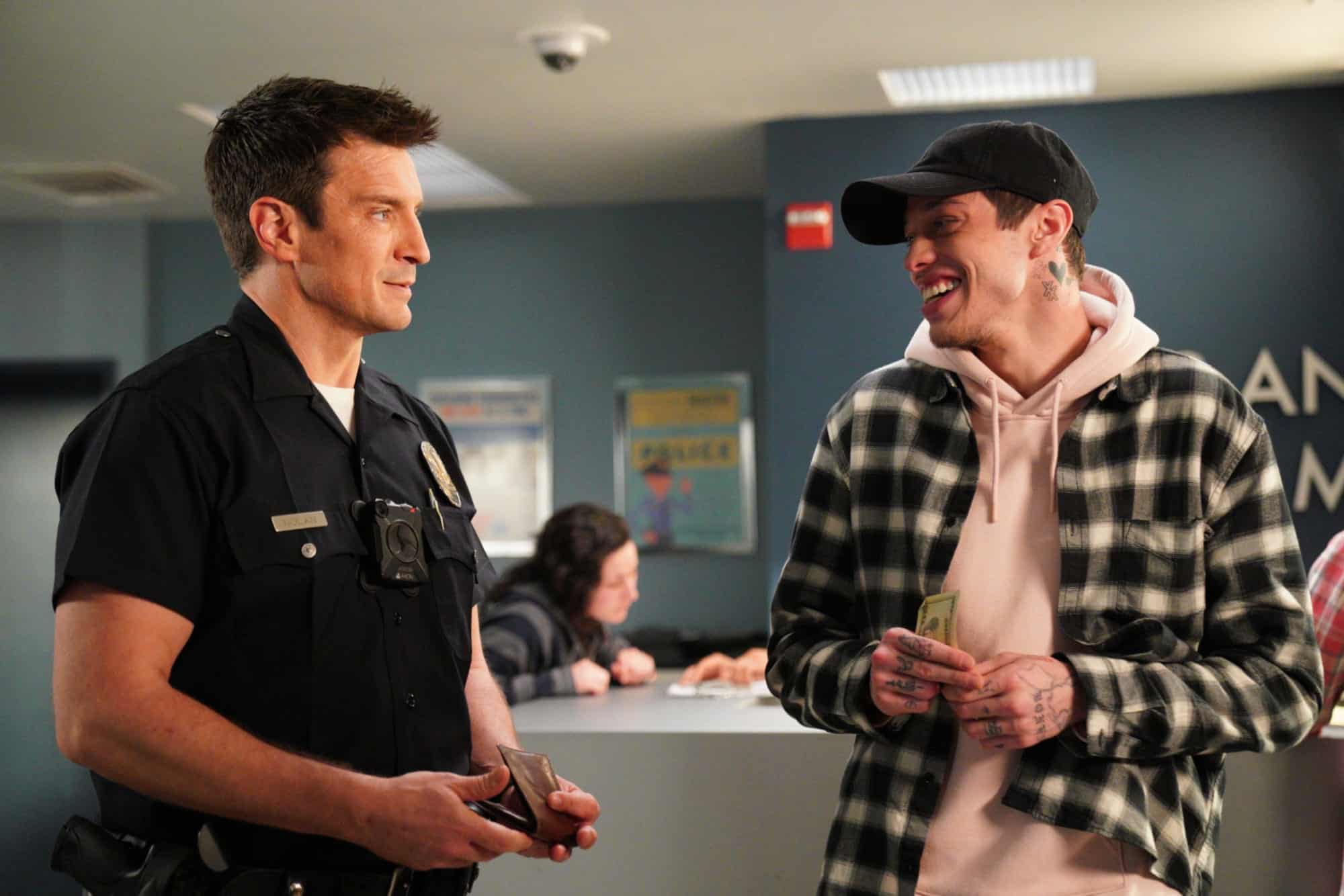 The season two finale finds the rookies at the end of their training year and their training officers evaluating whether they're ready for the job. Nolan discovers a bad seed within the force who's taking bribes and leaking information. The end of the episode results in Nolan tearing apart his house looking for bribery money that had been placed there to frame him.
Key Episodes
S3, E1: "Consequences"
S3, E5: "Lockdown"
S3, E9: "Amber"
S3, E13: "Triple Duty"
Season three picks up where the second season left off, with Nolan proving he was set up by a fellow LAPD detective and clearing his name. Amid the turmoil, Lopez passes the detective exam and is promoted, leaving West to deal with a new TO. West quickly learns his new TO, officer Stanton (Brandon Routh), is biased against him due to his race.
West works closely with Sergeant Grey (Richard T. Jones) to resolve the issues quietly, but things don't go easily. Stanton gets violent with West, but it's caught on film and Stanton is removed as a result. After watching West's struggles, Nolan decides to deviate from his plan to become a detective and instead become a training officer.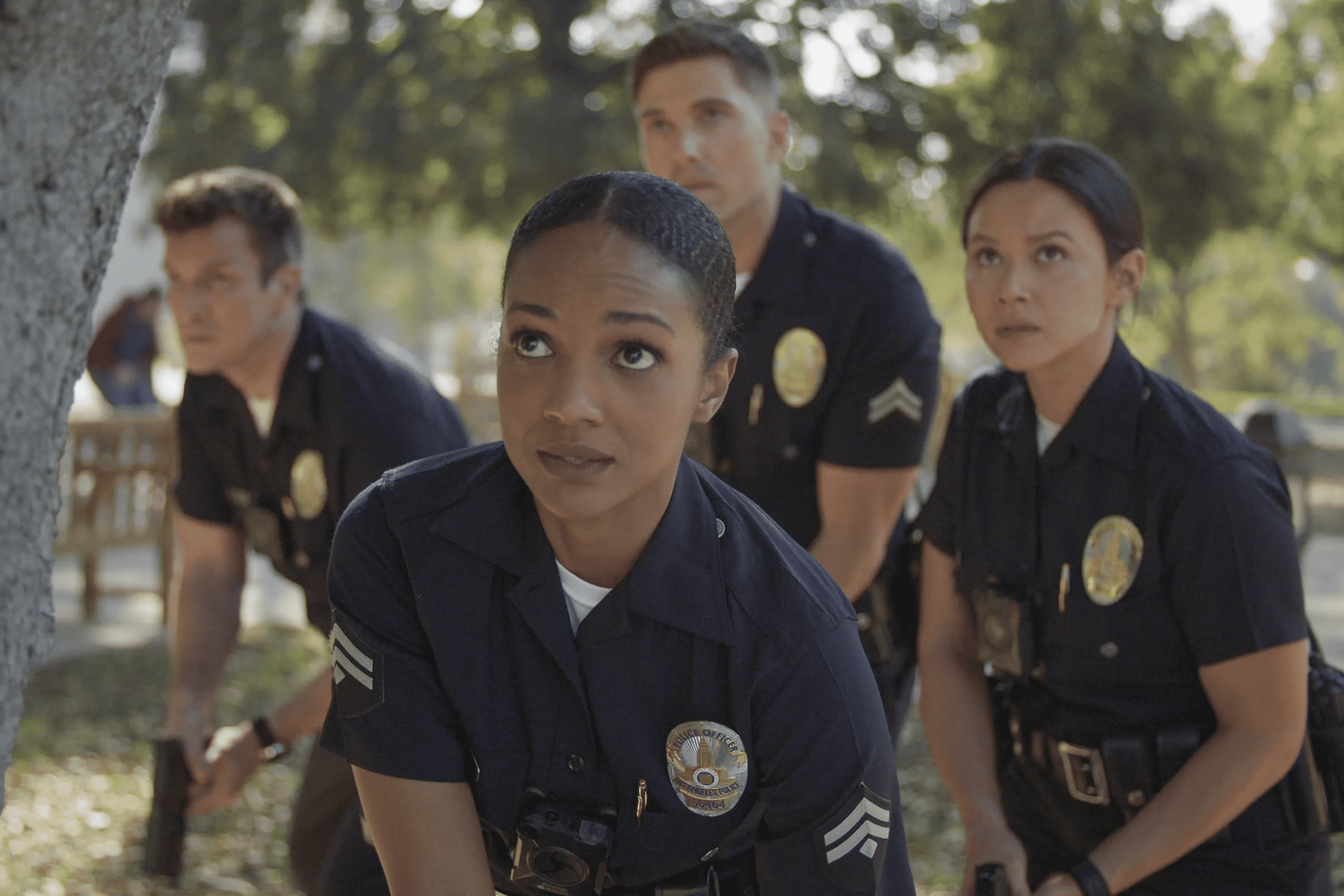 Throughout the season, Nolan goes to classes to become a training officer, including an ethics and criminal justice class taught by Fiona Ryan (Toks Olagundoye). His classes and work life have a lot of crossovers, and he winds up bringing in Fiona to speak with Grey about policies they can implement.
Chen and West move in together as roommates when Chen's landlord evicts her. The two shed the role of rookie and become officers, riding patrol without TOs. Chen, wanting to make a difference, takes a special interest in homeless high school student Tamara (Dylan Conrique). It takes a while, but Chen manages to form a bond with the girl and finds her a home.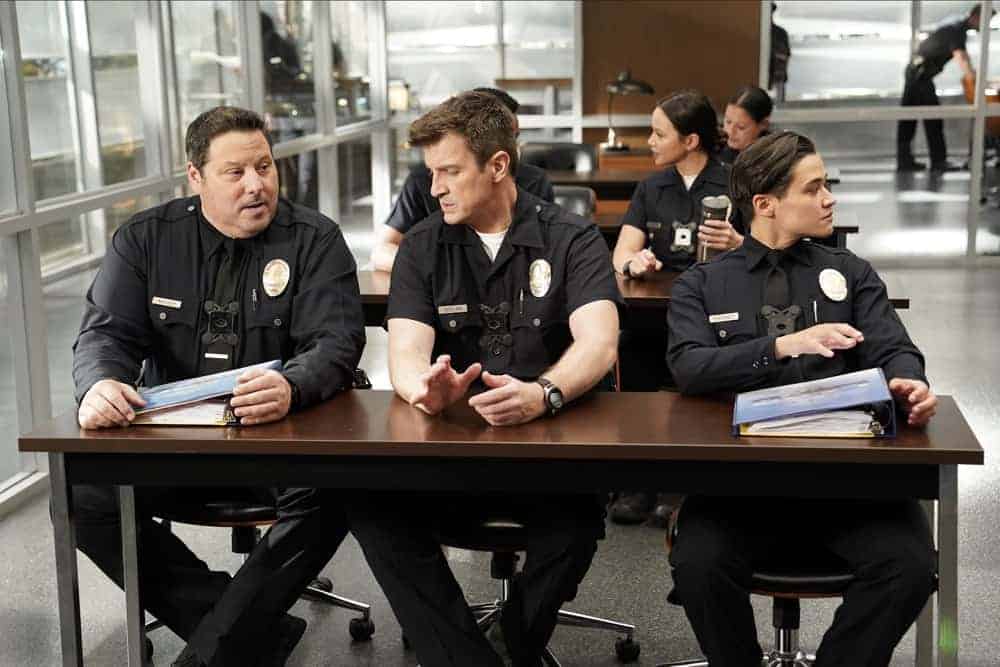 Meanwhile, Lopez is handling her new detective role quite well. She begins a war with Guatemalan businesswoman and drug lord La Fiera (Camille Guaty), whose son died midseason. Season three ends at Lopez's wedding to Wesley, when La Fiera abducts Lopez and harms West in the process.
Key Episodes
S4, E1: "Life and Death"
S4, E6: "Poetic Justice"
S4, E7: "Fire Fight"
S4, E22: "Day in the Hole"
Season four picks up where they left off, with Lopez's kidnapping. The team races against the clock to find her, and they save her and her unborn child. It was too late to save officer West, however, and the station mourns the loss of one of their own.
Throughout the season, Chen acquires a taste for undercover work. Because she has a talent for it, Harper takes her under her wing. With West's room empty, Chen has Tamara move in with her, filling the void West left. Bradford passes his sergeant's exam and receives a promotion. Chen begins riding with him again, but as his aide instead of his rookie.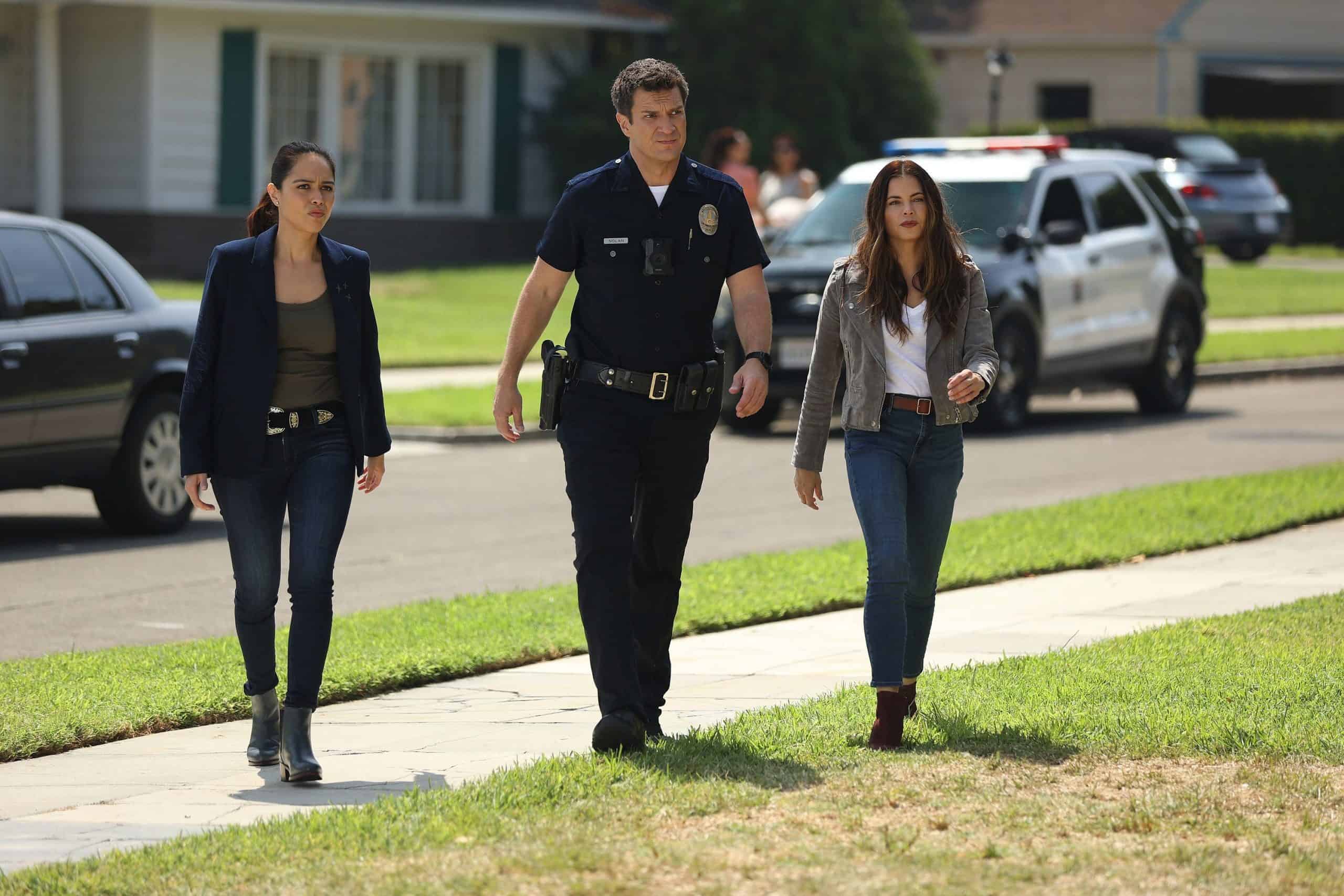 Nolan meets firefighter Bailey (Jenna Dewan) on the job, and the two immediately have chemistry. Bailey is often seen at crime scenes as a first responder. As much as we love Nolan, we loved that this season refocused its energy on the rest of its talented cast.
Wesley becomes involved with Elijah Stone (Brandon Jay McLaren) after asking him to help track down Lopez when she was kidnapped. Now he struggles to get out of Elijah's tight grasp, disliking the position as a lawyer in Elijah's illegal activities. The situation becomes dangerous and eventually he tells his wife everything. Together with watch command Grey, they plant a bug Elijah's in office.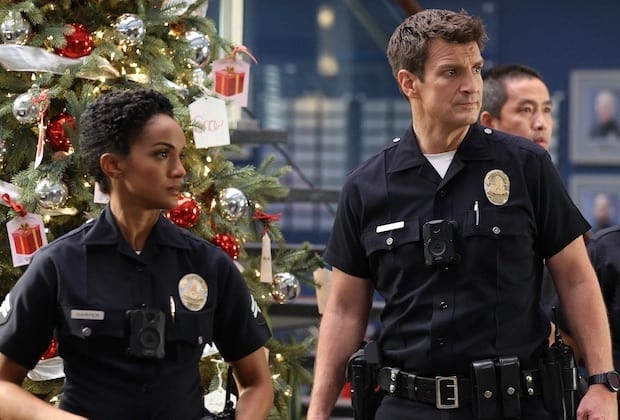 At the end of season four, Nolan is preparing for his training officer exam when he is sent to a quiet border town to work with a young local officer. Meanwhile, Bradford and Chen meet their doppelgängers at the station. Seeing an opportunity, they go undercover in a drug-trafficking case.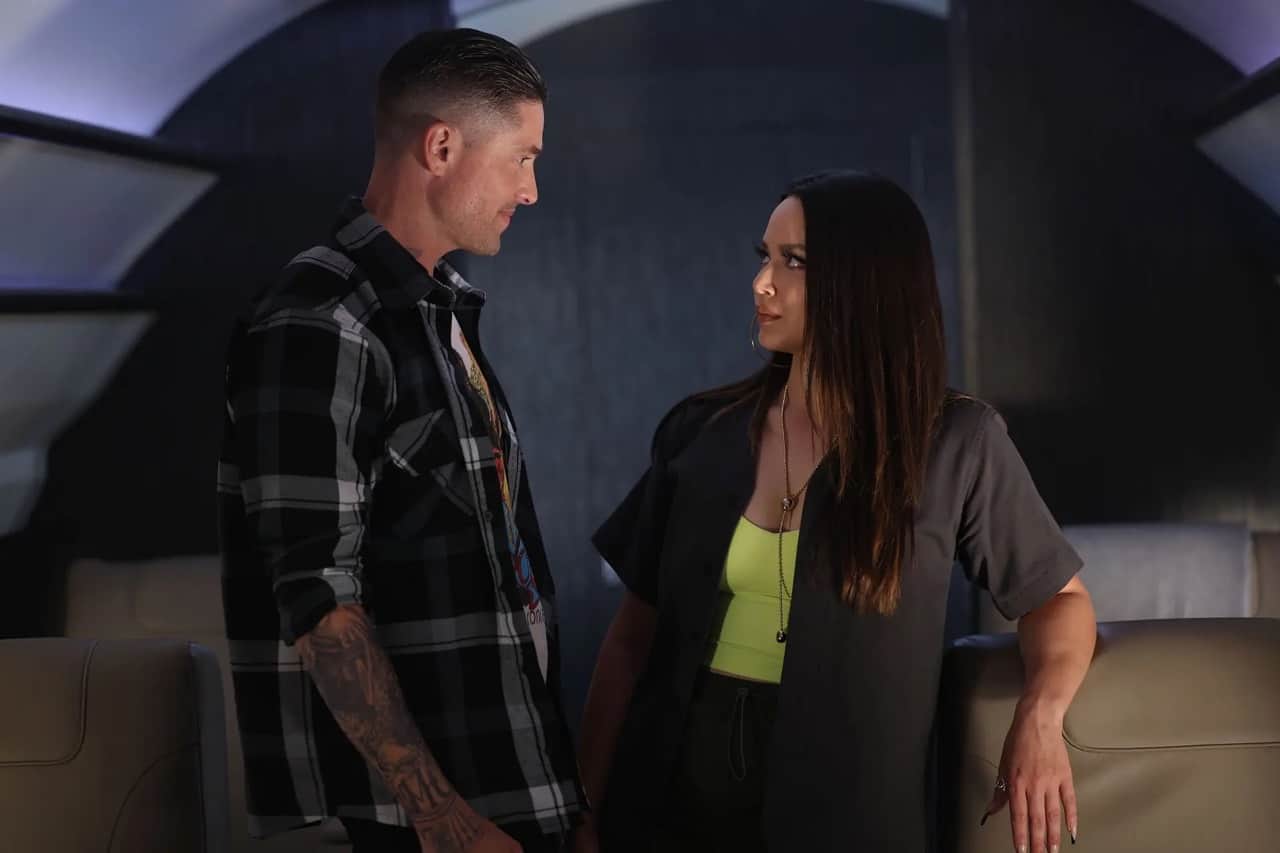 What's Next for 'The Rookie'
Season five of "The Rookie" premiered on Hulu on Sept. 25, immediately jumping in with what fans of the show want to know. Will Chen and Bradford, now dubbed Chenford, become an official thing? Watch every Thursday on Hulu to find out!