Tubi TV is having a pretty good 2017 so far: the latest Parks Associates study proclaimed the ad-supported service to be one of the fastest-growing apps in its space. So morale was high when I spoke to Thomas Ahn-Hicks, co-founder and Head of Strategy and Business Development for the company. Ahn-Hicks and I chatted on the phone, and I asked him about Tubi TV's history and growth – as well as the challenges and issues the service faces.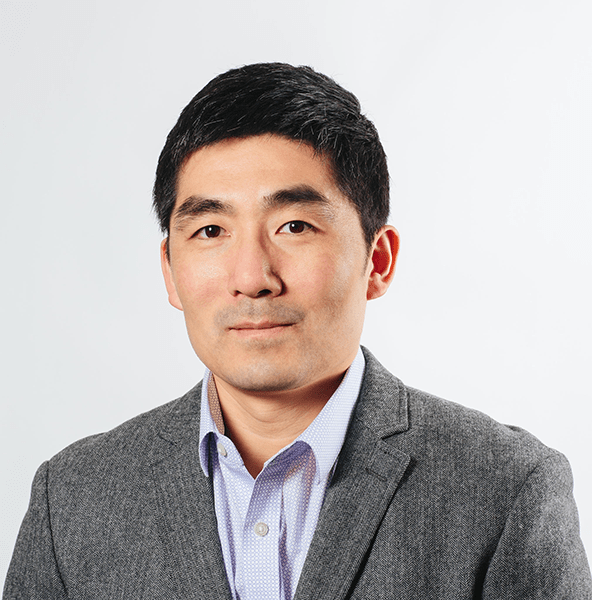 The most important user-facing issue for Tubi TV, according to Ahn-Hicks? Content discovery. Ahn-Hicks says Tubi TV is focused on "making sure that the right piece of content is in front of the viewer at that particular time" – fighting back against a "tyranny of choice." Left unsaid: as an ad-driven service, Tubi TV doesn't make any money unless you're streaming.
There's certainly plenty of choice on Tubi TV. Ahn-Hicks says the service boasts more than 40,000 titles, giving it "the largest library of free premium TV and film content" in the OTT world. And that library, Ahn-Hicks says, will continue to grow.
But size isn't everything. While content costs are "definitely increasing," price "may have fallen off for certain types of content." In other words, streaming services are battling for quality, not quantity. Quality content hasn't always been a strong suite among ad-supported services, but this is a battle that Ahn-Hicks thinks Tubi TV is ready for. "We're really trying to focus more on quality than just sheer volume," he explains. "This year, we'll be able to announce a lot of those partnerships that we're putting together now." He also cites past deals with Paramount, Lionsgate, and MGM as, in his words, the deals that took Tubi TV "to another level."
Ahn-Hicks is tight-lipped about the nature of the new deals, and is similarly coy about the possibility of original content from Tubi TV. "We've had a number of conversations about original content," Ahn-Hicks says, "and if we release something, I guess the market will know." But Tubi TV's current model is working, Ahn-Hicks says, and the company is "not going to diverge that much from that focus."
In fact, Tubi TV seems pretty comfortable where they are in the VOD space. Advertising Video on Demand (AVOD – as opposed to subscription, or SVOD, services) is hard to do, Ahn-Hicks says. He cites Crackle as the only other major AVOD player (Hulu, once king of this space, is now also an SVOD service).
AVOD is difficult because of the technical aspects of delivering targeted ads – putting the right ads in the right places isn't easy. Viewers have probably noticed that a lot of digital services use the same ad in every commercial break, and may even play the exact same ad twice in a row. That's because the ad in question is the highest-paying ad available for the program – after taking into account rules and restrictions put in place by advertisers. Those restrictions, Ahn-Hicks explains, include frequency capping, targeting, preferences for time of day, and whether or not the streaming service can show an ad from a related company in the same commercial break. It's complex stuff.
"These are all things that we've, frankly, become sophisticated on the ad side to be able to deliver on," Ahn-Hicks says. On top of that, the ad load shifts with the seasonal nature of the advertising business – thanks to the holidays and leftover funds at the end of the fiscal year, Q4 is the busiest advertising quarter.
Tubi TV has only about two thirds of the ad load a traditional pay TV subscriber would experience, according to Ahn-Hicks. But AVOD has the potential to be more effective for advertisers (and, Ahn-Hicks is quick to point out, beneficial to viewers), because digital ads can be more targeted.
All this technical know-how, Ahn-Hicks believes, gives Tubi TV an edge. "Hundreds" of small SVOD companies compete for a small chunk of the SVOD market, but the AVOD market has relatively few players – because, Ahn-Hicks says, the advertising side of the business is so technically challenging.
Ahn-Hicks thinks Tubi TV is well positioned relative to AVOD competitors like Crackle. "Long-term, I think it's important for us to not only be a destination but really be the free TV and movie destination for viewers," he said. "I think we're extremely well-placed to take that mantle."
That said, Ahn-Hicks thinks there's plenty of room for competition. "Because there's no barrier to entry" in the form of subscription fees, Ahn-Hicks believes, the AVOD market "will always be able to sustain a large number of viewers."
If there's one thing to take away from Ahn-Hicks' comments, it's his real confidence in the future of AVOD. "When you break down the SVOD market, it's really going to be dominated by the three majors: Netflix, Amazon, and Hulu," Ahn-Hicks says. Not so with AVOD, which Ahn-Hicks believes has been overlooked for too long. "The lack of the discussion about AVOD is missing the point that the majority of viewers prefer to watch content that's free," Ahn-Hicks says. "I don't think that's going to change much."