Sports blackout rules are used to make sure that games aren't viewable in "media markets" that don't have the right to do so. ("media markets" means channels, broadcasts, or streaming services) Generally, the rights to games are held by local teams or sports networks.
For most of us, sports blackouts only matter when you try to tune into a local game (NHL, NFL, etc) and can't view your team on local broadcast or streaming. An example of this is boxing on HBO, which is blocked on streaming devices.
The simplest way around this problem is to subscribe to a premium sports provider with comprehensive game broadcast rights like DIRECTV or DIRECTV. If that isn't an option for you, more technical viewers can sometimes use a VPN to get around geo-blocked games. I go into this in detail below.
Why Do Sports Get Blacked Out?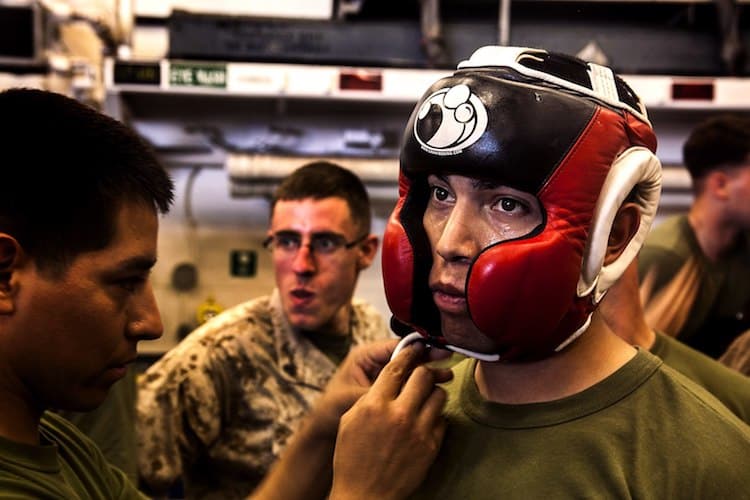 Think of it this way: sports venues and teams have a vested interest in selling tickets and promoting the viewership of channels with which they have the most profitable deal.
Ease of access to sports does increase profits for TV channels and sports teams, but occasionally Sports Blackout Rules are put into effect in order to better serve the teams and their partners, which leads to games being broadcast in select formats.
These formats could be limited to a specific channel, region, or delivery technology (such as limiting access to sports for streaming services). Overall, Sports blackout rules affect a number of major sports including NFL and NBA games, and can be a pain for those of us who just want to tune in and watch the darned game.
Types Of Blackouts
There are several types of sports blackouts, which include location-based, device-based, and streaming-based.
Location-based blackouts, as the name suggests, are sports blackouts that apply based on where you're watching from geographically. There are two different types of location-based blackouts: national and regional.
If a national broadcasting network like ABC, NCB, CBS, or FOX obtains the rights to broadcasting a sports game, fans that live in the sports team's local area may not be able to see it on other channels. Because fans of the teams are most likely to be located close to where they're based, these blackouts help maximize the profit of the channel that purchased the rights to broadcast that specific game. Instead, fans will have to watch on the regional channel for that network. Games that are broadcast on networks such as ESPN, TNT, TBS, or USA should be viewable by everyone that has access to the channel, regardless of location.
A regional blackout means that only viewers in specific regions are able to watch the game, and it won't be viewable at all outside of that area.
Certain sports such as Football from the National Football League aren't available to watch on mobile devices. You may also find sports blocked on other connected devices such as a Roku or Chromecast. Be sure to look into whether or not your sport is blocked on your chosen device, as certain live games will only be available via a traditional TV package.
While Device-Based blackouts may block content on specific types of devices, streaming blackouts prohibit streaming entirely. This may mean that, while many TV providers now offer an option to watch your television online or on a mobile device, you won't be able to access sports such as Boxing on HBO via any sort of streaming method.
What Sports Are Affected by Blackouts?
How Do Sports Blackouts Affect Sunday Night Football?
In some cases, a regular-season Sunday afternoon home game could be blacked out in the home team's territory if the game doesn't sell out by 72 hours before the kickoff. Additionally, NFL rules require that locally televised Sunday afternoon games on both CBS and FOX are blocked from mobile devices depending on your location. Only out-of-market games on Sunday afternoons can be watched on your phone or tablet.
While there are smaller sports that are affected by blackouts, such as the Boxing restriction mentioned above, these are the main sports leagues subject to blackout rules:
NFL
MLB
NBA
The NFL generally broadcasts preseason games solely on local broadcast stations, which means you might not be able to see them if you live outside of the geographic area. With that said, there are select games that are broadcast on national networks such as CBS, FOX, NBC, or ESPN. Regular season games generally aren't restricted to regional networks, but are televised on specific networks based on pre-existing television deals. Games from road teams in the National Football Conference are generally broadcast on FOX, while games from road teams in the American Football Conference are generally broadcast on CBS. The local team is usually shown on a local FOX or CBS affiliate. All postseason games are usually broadcast nationally.
The MLB preseason games are rarely broadcast, but when they are they can be televised locally or nationally depending on the game. Regular season games are usually televised on National networks, with games on FOX, ESPN, FS1, FS2, TBS, and the MLB Network, although local blackouts are relatively common. Postseason games are televised nationally, with no blackouts.
Similar to the MLB, NBA preseason games are rarely broadcast and can be televised locally or nationally. Regular season games from the NBA are generally shown on ABC, ESPN, TNT, and NBA TV. For the postseason, Games during the first two rounds may be televised locally, regionally, or nationally.
While the NFL, MLB, and NBA are the biggest three that are affected by sports blackouts, other sports that could potentially be difficult to view in certain formats include Hockey, Martial Arts like Boxing and MMA, Soccer, and College Sports.
How Can You Get Around Sports Blackouts?
For many people looking to cut the cord, the main reason holding them back is access to sports programming. While sports blackouts are an unfortunate part of being a sports fan, there are some methods you can use to get around them — the main method being a Virtual Private Network, or VPN.
The most common workaround for avoiding blacked out games is to purchase a premium TV plan from a provider like DirecTV. Another workaround is to use a VPN to alter your device's location.
Whenever you connect to the internet, your Internet Service Provider (ISP) provides you with a specific address that lets you interact with online websites and services. This address also lets sites determine roughly were your computer is located, which can be a problem when considering sports blackouts.
By using a VPN service, you're able to mask your computer's location and access this programming as if you were located in an area where it's being broadcast. In order to use a VPN, follow the steps below:
Sign up with a VPN provider, while checking to make sure that the provider has multiple servers in the US as well as abroad.
Once you've created your VPN account, download the software on your PC, Mac, iOS, or Android device according to the steps provided by the service.
Launch the application and connect to an American VPN server in a state where the game is being televised.
Navigate to your chosen streaming service and watch the game as if you were located in the area.
Following these steps should help you get around any region-restricted blackouts, though for some services with other types of restrictions you may be out of luck.
Do Blackout Rules Affect NFL Sunday Ticket Streaming Subscribers?
Unfortunately, even NFL Sunday Ticket subscribers may be affected by sports blackouts. According to the AT&T support page, you'll generally receive all games outside of your local market unless your local CBS or FOX station is airing the game. Additionally, you may find your streaming restricted if you're a local fan and the tickets for the game haven't sold out. This is an unfortunate occurrence for local viewers, but the NFL wants to fill the seats in the stadium in order to maximize profits.
If you'd like to view the game and you find yourself blacked out, you may be able to use a VPN to access the game, but the AT&T support page does state that your DirecTV account registration location will be used in the event the equipment can't determine your location, so your results with this method will vary.