New to cord cutting? No worries: Cordcutting.com is here for everyone, not just for the experienced cord cutters who read our how-to posts, reviews, and DIY projects. We also care about you folks who are out there asking "what can I watch on Fire Stick," even though, actually, "Fire Stick" is not what it's called, guys.
A "Fire Stick" is a Fire TV Stick, one of a few devices made by Amazon that runs the Fire TV platform. And the Fire TV platform is an media center platform that makes it easy to watch streaming video of all types (not to mention play games and listen to music). Which brings us to the question we're addressing today: what can you actually watch on a Fire TV device?
How Does Fire TV Work?
Before we dive into the wonderful world of what can be watched on Fire TV devices, let's take a moment to reiterate exactly what a Fire TV is and how it works.
As we mentioned in passing above, Fire TV is a platform: an operating system, basically, on which a bunch of great apps (programs) can run. Just as Netflix, Hulu, and your other favorite streaming services have apps for iPhones and Android devices, so also do they have apps for the Fire TV platform.
And the Fire TV platform runs on – you guessed it – Fire TV devices. There's the eponymous Fire TV, which is the flagship product, plus the smaller Fire TV Stick (often, and technically incorrectly, called a "Fire Stick") and the larger and quite new Fire TV Cube. They're all made and sold by Amazon, and they all connect to your TV so that you can watch your streaming video on your big TV screen. That's the point, basically: Fire TV devices are here so that you can stream content on your TV and quickly and easily switch back and forth between apps.
What Fire TV devices do not do, at least not primarily, is give you stuff to watch. To watch Netflix, you still need to sign up for Netflix; to watch HBO, you still need to sign up for HBO. You can watch these services on your computer, your smartphone, and other platforms. The Fire TV is just another device that you can watch these services on, and its appeal is the way in which it helps you watch the services on a TV and makes them easy to access and switch back and forth between.
Finally, we should mention "jailbroken" Fire TV devices. We've showed you how to jailbreak a Fire TV Stick (and other Fire TV devices) before, and there's nothing wrong with doing so. But be wary of purchasing devices that are already jailbroken, because you don't know what those vendors are getting up to when they're messing with your Fire TV device. If you do want a Fire TV, get it from a reliable retailer.
There are plenty of safe and legal apps available for Fire TV whether you choose to jailbreak yours or not. Let's take a look at what you can watch on Fire TV.
Watch Movies and Shows on Fire TV

Let's start with some of the most popular sorts of content: movies and TV show episodes.
You've probably heard of Netflix, the ultra-popular on-demand streaming service that gives you access to a big library of streamable content in exchange for a monthly subscription fee. Netflix isn't alone, though, and there are also free on-demand streaming services for you to consider. And then there are the many ways to buy or rent digital copies of movies and TV shows to stream on your Fire TV.
Subscription Video on Demand
Subscription video on demand (SVOD) services are the ones you are most likely to be familiar with. This is the family that Netflix belongs to, and it's also (in part) what an Amazon Prime subscription is: you pay a subscription fee and, in exchange, gain access to an on-demand streaming library that lets you start and stop TV shows and movies on your schedule.
Ad-Supported Video on Demand
What if SVOD services were free? Well, then they'd probably be AVOD services: advertising (or "ad-supported") video on demand. With these services, there's no subscription fee. You'll just be asked to watch some ads during commercial breaks inserted into your content. Ads and subscription fees aren't mutually exclusive, but AVOD services use only ads, so they're free.
Rental and Purchase Services
You don't have to opt for the subscription route. It's also possible to get your content bit by bit: you can purchase movies or TV show episodes on digital marketplaces, and you can also choose to rent movies and TV show episodes to stream on your Fire TV.
There are a bunch of great movie purchase and rental services out there, but most of the big ones don't work on Fire TV. That's presumably because Amazon is in this business, and they're not keen to let competitors onto their streaming platform.
Watch Live TV on Fire TV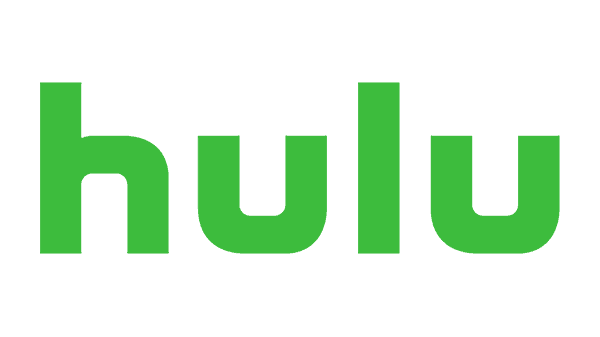 On-demand content is great, but what about live TV? Regular readers of Cordcutting.com know well that cord cutters don't have to live without live TV. You can watch network and broadcast TV channels on your Fire TV device using one of streaming services or other apps we'll list below.
Skinny Bundles
First up: skinny bundles. Skinny bundles are live TV streaming services that slim down the bulky bundles offered by cable and satellite in order to deliver a tidy, cost-effective batch of great channels. Since these services stream online, there's tons of competition to keep prices down. You can check out any of the services below by clicking on the links and signing up for a free trial offer.
Free Over-the-Air TV
We're huge fans of free over-the-air TV here on Cordcutting.com. Since major networks like CBS, Fox, and NBC are available for free over the air in many parts of the country, there's really no reason to pay for cable. Connecting an antenna to a Fire TV smart TV is easy, of course: just plug the antenna into the coaxial jack and scan for channels. But you can also use antennas with Fire TV Sticks, Fire TV Cubs, and plain old Fire TVs. To do that, connect your antenna to an OTA DVR (or to a device running media server app Plex, which has features that support OTA TV). Then, open the corresponding app on your Fire TV device to stream live and recorded TV.
Watch Sports on Fire TV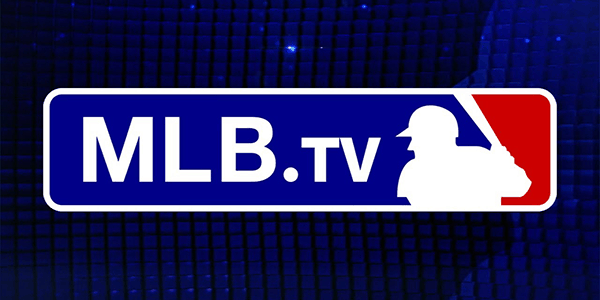 We're big sports fans here on Cordcutting.com. That presents no obstacle to cord cutting, though. It's easier than ever to get the live sports coverage that you crave without having to go crawling back to the cable and satellite companies.
To watch live sports on Fire TV devices, you can use the same methods that we discussed for watching live TV on Fire TV. You can also go with sports-specific streaming services, which we'll cover in just a moment.
Skinny Bundles (Again)
You know the drill: these are live TV streaming services that offer slimmed-down channel bundles. Many of these services include ESPN, FS1, and other essential sports channels. Most also include your live local feeds of major networks like CBS, Fox, and NBC – an essential perk for fans of the NFL, NBA, MLB, NHL, and college sports. And these services also offer pretty good coverage of regional sports networks, so catching your favorite teams games is easy even when those games don't make the jump to national TV.
Over-the-Air TV (Again)
Sports fans need OTA TV! The major-network broadcasts of NFL games – not to mention college sports, NBA games, NHL games, MLB games, the World Cup, and just about every major playoff game in sports – can be had for free in many areas. Just grab an antenna.
League Streaming Services and More
Fire TV devices are also great for watching sports-specific streaming services. The most common form of sports streaming service is the league-specific service, as typified by MLB.TV: you'll get live coverage of every game except for those which are airing on TV in your region. That means you can't watch the local team(s) or the games that are being broadcast nationally, but you can closely follow teams that are outside of your home market.