Netflix vs Vudu
Last updated: September 26, 2022

Starts at $6.99/mo
vs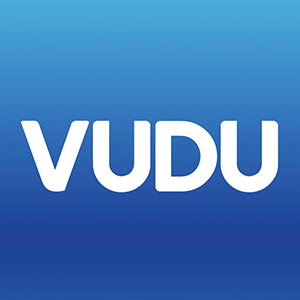 Starts at $Free/mo
Vudu, a video streaming service founded by Walmart in 2014, was originally built as an alternative to products like Amazon Prime Video and Netflix. In that regard, Vudu was mildly successful, but still couldn't unseat those giant companies. Why? It just didn't offer anything particularly unique.
Fast forward to 2020, however, and the situation has changed — at least a little. Amazon Prime Video and Netflix are still massive in the streaming video world, but Vudu — which was acquired by Fandango in April 2020 — now stands out in a few key areas.
When compared to Netflix in particular, Vudu manages to score some points by offering a few things its streaming video competitor can't.
Here's a rundown of how Vudu and Netflix stack up against one another, and our opinion on which one you should consider using.
Netflix: A video streaming service with a flexible monthly fee
Pros
Large library of high-quality original programming
Cons
Far fewer blockbuster movies and shows than in the past
Vudu: A digital video store for renting/purchasing TV shows and movies
Pros
Far more titles available for purchase, free content with ads
Cons
Original programming isn't ready, could get pricey depending on your viewing habits
To Buy or Not to Buy: What's the Difference Between Netflix and Vudu?
Netflix was a DVD-by-mail rental service once upon a time, but has since transitioned into a full-on video streaming platform with a monthly subscription free. In one way, this can be freeing to consumers. All you do is pay once per month, and you have access to Netflix's massive catalog of movies and TV shows.
Vudu, however, isn't necessarily in the same game. There is no monthly subscription fee with Vudu; rather, you either rent what you want to watch and gain access to it for a limited period of time, or you buy it. If you want your entertainment dollars to go to a very specific piece of content instead of subsidizing a large library of shows and movies you might not be interested in, Vudu could be a more appealing option.
Vudu doesn't make you pay for everything: It does have some on-demand content available for free. For the most part, though, Vudu is a service for renting and buying movies, while Netflix is a subscription service that lets you watch anything in its library for a monthly fee.
What about devices — do these two services work on different ones? Call it a draw: It's highly unlikely you own any kind of streaming device that can't stream from Netflix or play your Vudu purchases. They are both extremely well represented on numerous streaming sticks, set-top boxes, game consoles, and more. On the off chance that you can't use Vudu on your device, try the Movie Anywhere app. Movies Anywhere lets you gather your purchases from different services — including Vudu, Amazon, iTunes, and more — and play them all in one place in the Movies Anywhere app.
Netflix vs. Vudu Content: Netflix Has Great Originals, but Vudu Has Hollywood
Of course, Netflix might be the only place to get a particular movie or TV show you're after, and that might factor into your decision. Are you all about shows like Stranger Things or The Witcher? Do you want to catch up on past hits like House of Cards or Jessica Jones? Those are Netflix Originals, which means you'll have to pony up for a Netflix subscription if you want to watch them.
That's not to say Vudu doesn't have a few original items of its own, though they're certainly not on the same level. Vudu currently has a project in the works titled Legacy that's being produced by former NBA star Dwayne Wade. Vudu supposedly has several other original shows in the pipeline, too. There's no word yet on when they'll arrive, however.
Your Netflix subscription fee helps the service keep an enormous catalog of television shows and films. Will you ever watch that documentary about bees? Maybe not, but you're helping pay for it all the same. Netflix does manage to pull in some big-name shows and movies from time to time, though, and when that happens, the price stays the same. Sometimes you'll find exactly what you're looking for on Netflix, and sometimes you'll strike out. It all comes down to what you want to watch and when you happen to be subscribed.
Vudu doesn't bundle anything into a monthly subscription fee, however, instead of leaving the buying decisions up to you. Many older TV shows and films can be streamed for free with ads. And if you want to rent something for a movie night or simply buy a film or TV show outright, you can do so without ever having to worry about it "leaving the lineup," so to speak.
If you often find that Netflix doesn't have the content you want to watch, Vudu could serve as a worthy replacement — granted you're willing to pay for each item individually.
Netflix vs. Vudu: The Cost Is Up to You
Netflix takes a rather interesting approach to pricing its product. You can pay less and get a lower quality experience (which may not be a big deal if you stream primarily from a phone or tablet), or you can pay more and start streaming movies and shows in 4K. That said, you are limited to the library Netflix has at the moment. So your opinion on whether that $9.99, $15.49, or $19.99 per month is worth it could change as Netflix adds and drops movies and TV shows.
Vudu, meanwhile, is as cheap or as expensive as you want it to be. If you only watch one or two movies a month, renting them from Vudu could potentially save you some money over a Netflix subscription. If you're binging every night, Vudu's costs could really add up — especially if you want to watch something you can't just rent (and therefore have to buy), like a TV show episode.
The thing both have in common, though, is that the cost is ultimately left up to you. You can choose how much you're willing to spend on your Netflix experience. You can choose how much Vudu content you want to rent or buy. Neither has to be terribly expensive if you don't want them to be, but both (especially Vudu) can get up there in price if you're really into TV and film.
Which is Better, Netflix or Vudu?
It's tough to compare two different streaming services with two different business models. That said, which is better will ultimately come down to what you like and how much of it you want to watch.
If you aren't terribly picky, Netflix does seem like the better overall value, as you get a huge library of TV shows, movies, and originals for one monthly fee. But sometimes Netflix doesn't have the movie or show you're looking for, and that's a bummer.
Vudu, on the other hand, is a more a la carte solution. Buy or rent what you want, and pay accordingly: You could spend as little as a few bucks a month or enough to pay for Netflix several times over.
Who says you have to use one or the other, though? If you have the entertainment budget, there's nothing stopping you from subscribing to Netflix while also purchasing whatever you can't find there, from Vudu. That will cover all your bases and let you experience the best of both worlds. If you have the budget for it, this could be the winning formula.