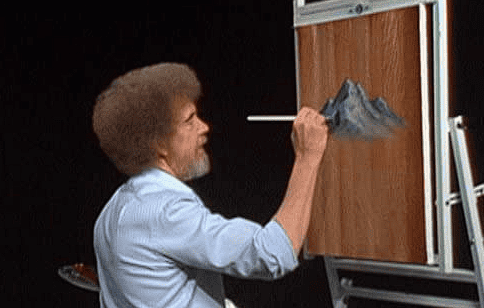 When I was a child, I spent countless school vacations at my grandfather's cabin, deep in the woods. We heated water with a wood-burning stove to wash dishes and shower. We had electricity when the generator ran or, for a few years, while the hydroelectric system generated power from the creek bubbling through the front yard beneath the Ponderosa pines. We had running water and a toilet that flushed, even if we often had to fish dead mice out of it upon arrival, or hike up the flume to stuff the pipe back under the waterline if the faucets ran dry.
We got a single radio station that played "modern" country radio hits. We heard Toby Keith's "Courtesy of the Red, White, and Blue" years after we heard it anywhere else. The rafters were covered in beer-branded hats, antlers from deer hunted in the valley the cabin sat in, and ridiculous signs. "What the hell are you lookin' up here for?" was a particular favorite of mine. Whenever my parents, grandparents, or aunt got a new piece of furniture, the cabin got a new piece of furniture. Whatever had been replaced went to live its final years getting gnawed to death by mice and grandchildren.
We had a TV and a VCR, complete with a collection of Disney movies, vintage James Bond, and renowned classics like "E.T." and "Sister Act." We even got two whole channels (three if you squinted): PBS, the local ABC station, and an exciting collection of static and colors. On the right afternoon, you'd find my grandmother on one of the couches, enraptured by Bob Ross and "The Joy of Painting."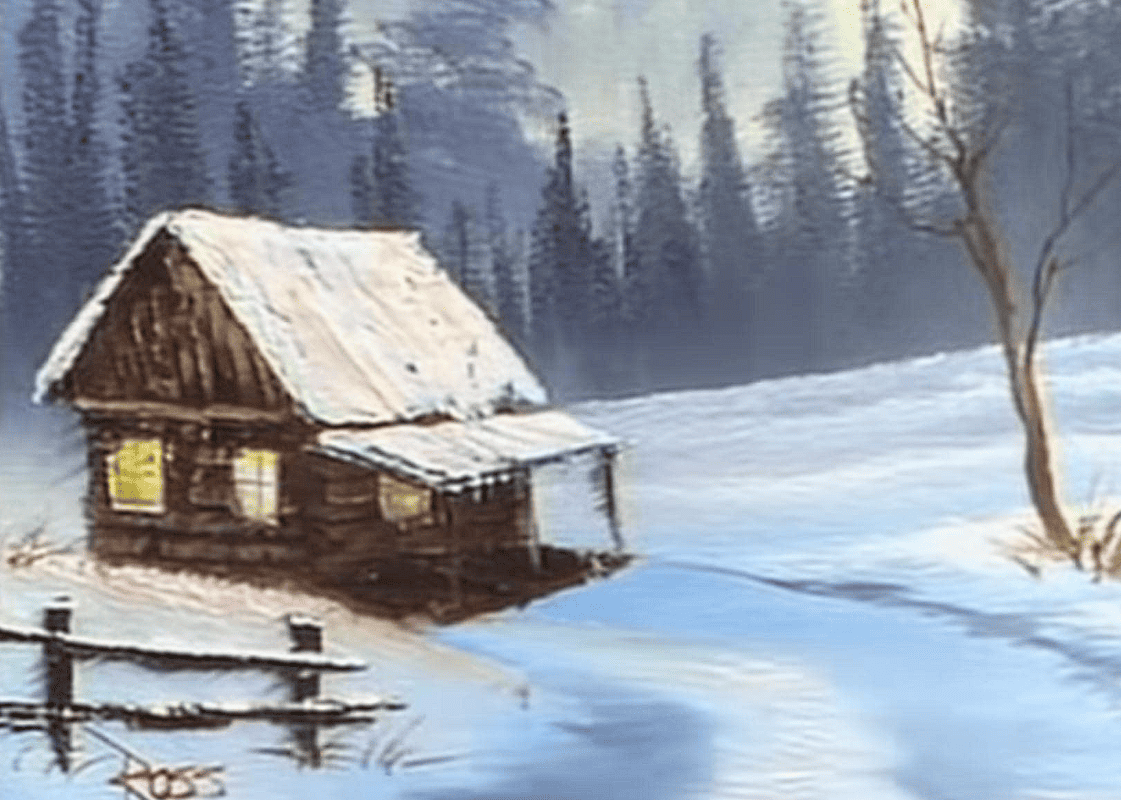 Much of that cabin, porch, and front yard was covered in her paintings. When my grandfather replaced the toilet in the cabin, he set the old one in the front yard to use as a planter. My grandmother covered it in flowers, both painted and lovingly grown. Every few years, she painted a new "rug" on the porch since it was easier than cleaning a real one. I never had the patience to paint much and would much rather spend my time playing with toy boats in the creek or hiking around the back roads.
Some 20 years after I stopped going to my grandfather's cabin regularly, I finally "got" "The Joy of Painting" after an evening of binge-watching some of the final seasons on Hulu. One of us put it on as a joke, and within the first five minutes, I fell into a trance similar to that of my grandmother at our cabin all those years ago.
Watching an episode of "The Joy of Painting" almost feels like you're watching a time-lapse of a piece of scenery being painted, instead of an actual painter crafting the intricate landscapes and scenes in real time. All the while, you're being lulled into sedation by Ross's soothing commentary. He not only describes his techniques, but he also takes you on a journey to a particular scene, meandering through the time and place he encountered the inspiration for the scene he's painting.
He isn't so specific as to spoil the mystery of his character, but he's specific enough in measured ways that let you, the audience, know that he feels both for and with you. Maybe he hasn't walked a mile in your shoes or vice versa, but that doesn't stop him from extending his hand to you, via the screen, to bring you into a universal human joy — "The Joy of Painting," as it were.
This joy was largely lost on the small child who just wanted to run around in the wilderness, jumping off rocks and into creeks, but it isn't lost on the 30-year-old man who, on occasion, longs for those simpler days.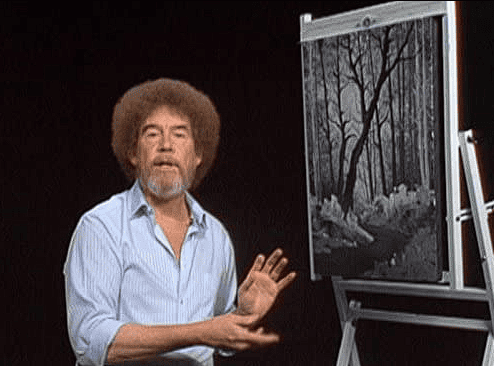 That's exactly the "joy" of painting that Bob Ross sought to share with the world — this universal sense that sometimes, we just need to slow down. Unplug. Disconnect. Because once we do slow down, unplug, and disconnect, we're able to temporarily remove ourselves from our own suffering. In those quiet moments where we've freed ourselves from worries, we can create things that bring smiles and happiness into the world.
It was only after my recent late-night binge of "The Joy of Painting" that I was able to put tangible words to this sentiment that Ross shared with the world. When I woke up drooling on the couch at 2 a.m. after my partner had left me for the warmth of our bed, I realized I was more relaxed than I'd been in weeks. The insomnia I'd struggled with for days prior and the restlessness that came with it vanished. For a brief-but-just-long-enough moment, I'd found a way to relive cherished childhood memories of a cabin we can no longer get to without considerable effort, thanks to a washed-out road and a bridge condemned by the state.
In that moment, I felt the warmth of someplace that I cared for and that I felt (hoped) cared for me back. The place where I first drove a car, shot a gun, used a chain saw, saw a deer, saw a bear, ate a rattlesnake, and slept outside under the stars. Bob Ross had never been there, but he still knew how to access those memories, how to coax them out of a mind that so frequently gets caught in the daily flurry of deadlines, bills, housekeeping, and trying to unwind while still keeping on top of it all.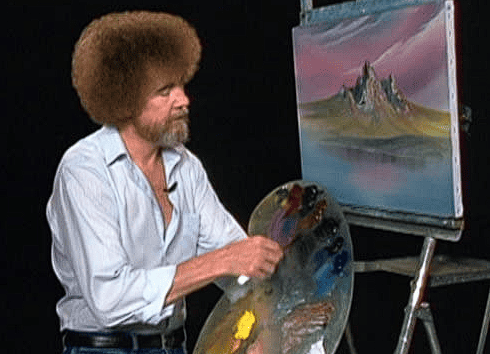 So the next time you're worried about keeping your grip on it all, I encourage you to carve out a few hours to curl up on the couch with a frosty beverage, a partner, a loved one, or a pet, and to let Bob Ross take his brush, dip it in your paint, and wheedle you, softly, into setting your burdens down for a while.