Cord cutting isn't about saving money by living with less. It's about saving money by living with more: more on-demand content, a more convenient entertainment experience, and more intelligent ways to find great shows and movies to watch next. For fans of live TV programming like the shows you'll find on TNT, though, giving up cable or satellite can feel like losing a lot. Live TV has a certain appeal that no amount of on-demand content can match. Fortunately, live TV is something that the cord cutting world can match, because there are plenty of streaming services that emulate the cable model without emulating its absurd price point. That means that fans of live network TV – including fans of TNT's dramas and other programs – can watch all of their favorites without cable. In our ongoing "How to watch" series, we help you narrow down your live TV streaming options to the ones that have your favorite networks. This time around, we're focused on TNT. Here's how to watch TNT without cable.
How to Watch TNT Online Without Cable
So what are these live TV services that make it so much easier to cut out cable or satellite? They're called skinny bundles, and they're the Netflix of live TV. They stream over the internet just like users of streaming video on demand (SVOD) services like Netflix and Hulu are used to, only the content they're streaming is live network television from channels like TNT. Users can channel surf and even, in some cases, DVR content – just as they can with cable. But the subscription packages trim out some of the less popular channels to create a slimmer package (hence the "skinny bundle" moniker). Combine this with the fact that there aren't infrastructure requirements creating regional monopolies as there are with cable, and you get a much more affordable live TV subscription deal. No wonder, then, that these services are proliferating – and that even the legacy pay TV giants are starting to found skinny bundles of their own.
Not every skinny bundle includes TNT in its service, but some of them do. We've done the legwork for you, and you will find all of the major skinny bundles that offer TNT below. Read on!
Hulu has long been a household name among cord cutters thanks to its streaming video on demand service, which competes with the likes of Netflix, Amazon, and HBO. Hulu's live TV service isn't as old as its on-demand service, but it's a strong entry into the skinny bundle fray. There are no tiers or add-on bundles to worry about here: Hulu offers just one main base package and limits add-ons to the premium channels that virtually all skinny bundles offer in some form. All you really need to know here is that Hulu with Live TV is a solid service that will give you more than 55 channels for $39.99, and that one of those channels is TNT. For more on Hulu with Live TV, check out our Cordcutting.com review of the service.
Try Hulu with Live TV for free
Sling TV offers subscribers the chance to customize their skinny bundle experience. After choosing a base package ("Sling Orange" and "Sling Blue" are both $25 per month – subscribing to both nets you a discount, giving you both together for $40 per month), users can snag add-on bundles, which are groups of a handful of channels in like categories. This à la carte model is a little different from how most of the competition works, though there's no much need to worry about it if all you're after is TNT: both of Sling's base packages offer TNT. The $25/month Sling Orange and Sling Blue are, at the time of this writing, the cheapest ways to get a legal TNT live stream without cable.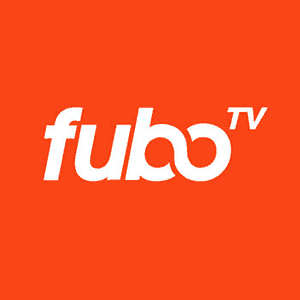 fuboTV, a skinny bundle that offers a wide range of channels and claims a particular appeal to sports fans (especially soccer fans), is a great way to get your hands on a TNT live stream. fuboTV offers two base packages and a selection of add-on bundles. Those base bundles are "fubo" ($44.99 per month) and "fubo Extra" ($49.99 per month), and either one of them will give you a TNT live stream. To sign up for fuboTV's free trial offer, click on the link below this paragraph.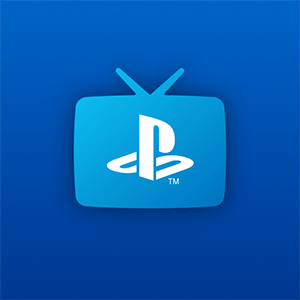 PlayStation Vue is Sony's skinny bundle offering, and while it began life exclusively on the gaming system that it shares a name with, it has long been available on a wide range of platforms that includes the major streaming boxes. PlayStation Vue offers a selection of bundles that range from small and cheap to larger and costlier, but TNT fans are in luck: TNT is included in PlayStation Vue's smallest and cheapest bundle, the $44.99/month Access. Since each successively larger bundle includes all of the channels from its smaller counterparts, TNT fans can also choose to move up to the bigger and better bundles – but that's up to you. You can read our review of PlayStation Vue here.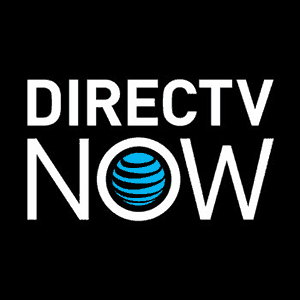 AT&T's take on the skinny bundle offers a selection of tiered packages beginning with the $40/month "Live a Little" package and scaling up from there in both price and channel count. You can opt for a larger bundle if you'd like, but TNT fans don't need to go any further than the lowest tier, because all of DirecTV Now's different bundles include the TNT live stream. Check out our full review of the service here. You can also try it out for yourself by checking out DirecTV Now's 7-day free trial via the link below.
Can I Watch TNT on Roku, Fire TV, Apple TV, or Chromecast?
You can indeed! The skinny bundles listed above each feature really great platform support, and every one of them has an app for each of Roku, Fire TV, Apple TV, and Chromecast (in the case of Chromecast, of course, we're talking about apps for other platforms that can be used in conjunction with your Chromecast). Each major skinny bundle offers apps for mobile devices, including Android and iOS, as well as some form of computer app (in the form of either a desktop app for Mac and PC or a in-browser app for major browsers). You'll also have multiple options on Android TV devices (such as the Nvidia Shield) and one or more options on gaming systems like the Xbox One and the PlayStation 4 (PlayStation Vue, as you might imagine, monopolizes the PlayStation 4 while being unavailable on Xbox One). Smart TV options can be limited depending on the manufacturer, but it varies widely – Roku's smart TVs run the regular Roku platform, of course, and so have apps for each of the services on this list. In short, as long as you have a fairly mainstream streaming device, you should be alright – and if you have a device that runs one of the major streaming device platforms and is less than a few years old, you'll be able to choose any of the services above that you desire.
Please like us on Facebook to keep up to date on what's new in the world of cord cutting: