TV Land is a must-have channel for fans TV past and present. It blends classic TV shows with newer offerings, giving you all of the best of decades' worth of TV. But there's one thing that been pretty awful about TV for a while now: cable bills. The big cable companies have had a monopoly for so long that they feel entitled to jack up the price of your pay TV subscription whenever they feel like it, and that's not fair. Here's the good news: when it comes to giving you only the good parts of TV, TV Land really delivers. See, you don't actually need a "legacy pay TV service" like cable or satellite to watch TV Land, and we're about to show you how to watch TV Land without cable.
No, we really mean it. Thanks to a new type of pay TV service (more on that in a minute), it is possible to get a TV Land live stream totally legally, and you can use that online stream to watch TV Land without cable. You'll be able to watch on all of your favorite devices, and you'll save a ton by cutting the cable cord. Ready to get started? Read on!
How to Watch TV Land Online Without Cable
Below, you'll find a complete list of the services that we trust to help you watch TV Land without cable right now. They all have one thing in common: they're all live TV streaming services, also called "skinny bundles." So before we dive into the specifics of the services we're listing, let's get a common question out of the way: what the heck is a live TV streaming service, anyhow?
A live TV streaming service, happily enough, is exactly what it sounds like! You know what live TV is, of course, and you may have already heard of "streaming video," too: streaming is a way of watching videos on the internet, and it's what has allowed companies like Netflix to challenge cable so effectively.
Of course, the thing about Netflix is that it only offers shows and movies "on demand" – you start and stop shows when you want to, and the stuff you're watching isn't live. But it was only a matter of time before someone decided to take this streaming technology and put it to work on live TV.
Now they have, and the result is a selection of live TV streaming service that offer multiple network channels, just like cable. These new services tend to trim the fat off of those bulky cable bundles, offer a more streamlined set of popular channels for less (remember that "skinny bundle" nickname we mentioned? This is where it came from). And since these services stream over the internet, you can use them to watch live TV on all sorts of different devices, from smartphones to streaming sticks (which will let you watch TV Land without cable on your big screen).
Not every live TV streaming service offers a TV Land live stream, but some of our favorites do. Let's go over your best options.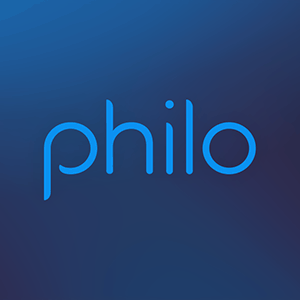 TV Land is available in both of Philo's two bundles, and that's good news for TV Land fans who want an affordable way to watch TV Land without cable. And when we say affordable, we mean really, really affordable: Philo's bundles start at just $16 a month, which is crazy cheap for a skinny bundle, especially one that includes a TV Land live stream and live streams of other mainstream channels. Philo is an up-and-coming skinny bundle that has earned our respect as it has added features, channels, and platforms in a quest to dethrone its more established competition. It's growing fast in every way except for price, so it's a wise time to get in on the ground floor. You can try out Philo for a week risk-free by signing up for its free trial service using the link below.
Skinny bundles are a great way to save money – unless your favorite channel is among the ones being trimmed out to cut costs! Not all of us watch the same stuff, so it makes sense that Sling TV decided to leave the trimming up to their customers. With Sling TV, you're the one who decides what's in (and what's out of) your new skinny bundle. You start with a base package, which can be either "Sling Orange" ($25 per month), "Sling Blue" ($25 per month), or both ($40 per month), and then you add on "extras," which are mini-bundles of channels grouped together by type. You can choose whether or not to add on bundles for things like sports, news, and comedy. The last of these is of particular interest to TV Land fans: starting with either base package, you can add "Comedy Extra" for $5 a month to add TV Land to your skinny bundle. That makes Sling TV a great way to watch TV Land without cable.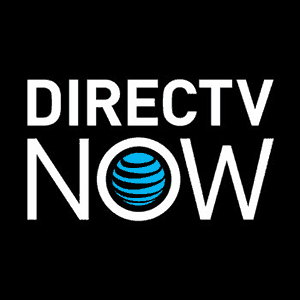 DirecTV Now is a live TV streaming service that offers a selection of bundles, ranging from quite skinny (the $40-per-month "Live a Little" bundle) up to bigger and badder (and a bit more expensive) options. TV Land is available in all of the bundles that DirecTV Now offers, so you really can't go wrong: whatever bundle you choose, you'll be able to watch TV Land without cable. This streaming service, which comes to us from AT&T, is a really solid one – you can read our review of it here, or you can find out for yourself whether or not you like it by clicking on the link below and signing up for DirecTV Now's seven-day free trial.
Can I Watch TV Land on Roku, Fire TV, Apple TV, or Chromecast?
Services like the ones above sound great. But they stream online – does that mean that you have to be sitting at your computer in order to watch TV Land without cable?
Not at all! Popular streaming devices like Roku, Fire TV, Apple TV, and Chromecast make it easy to get your streaming subscriptions up on your big screen. And each of the services listed above makes it easy on owners of all major brands of streaming devices. Both Sling TV and DirecTV Now offer apps for each of Roku, Fire TV, Apple TV, and Chromecast. Sling TV also works on Android TV devices; as of this writing, DirecTV Now does not, but that could change in the future as they expand their platform support.
Speaking of expanding platform support, let's talk Philo. Philo is, as of this writing, works on Roku, Fire TV, and Apple TV. Philo is growing fast right now, so it's a safe bet that it will soon boast broader platform support and become available on some of those other elite streaming platforms. Keep your eye on Philo!
You can also watch on mobile devices, because Sling TV and DirecTV Now both have apps for Android and iOS mobile devices, including smartphones and tablets. Philo has mobile support, too, but it's limited to iOS devices like iPhones and iPads. As of this writing, they're still working on getting an Android app out – but, of course, that could change at any time.
Streaming on your computer will work just fine, too: Philo, Sling TV, and DirecTV Now all offer in-browser apps that work on major operating systems and with major browsers.
Even gamers are covered: Sling TV offers an app that works on the Xbox One.
In short, you can count on being able to watch TV Land without cable on just about any streaming-capable device you might own. All you need is the right skinny bundle service. And the right service is easy to find, thanks to our list above! We've covered all of the major, nationally available services we trust to give you a TV Land live stream. The rest is up to you: click a few links, check out a few free trials, cross-reference the services' platform support with your streaming platform of choice, and make your decision! You'll soon find that it's hard to miss cable when you're still watching TV Land and all of your other channels live, only for a whole lot less money. And once you're hooked on cord cutting, don't forget to check back at Cordcutting.com often for more tips, news, advice, reviews, and other good stuff related to cord cutting, streaming, free over-the-air TV, and the rest of the cable-free universe. We have a whole lot left to show you, so be sure to hurry back.
Please like us on Facebook to keep up to date on what's new in the world of cord cutting: