When Disney Plus was first announced as a new streaming service, many were skeptical: What could it possibly add to the streaming world that Netflix, Hulu, and Amazon Prime Video haven't already covered? But with a library that holds so many of our childhood memories, along with content from popular franchises, including Marvel and Pixar, Disney Plus definitely holds its own.
So what makes Disney Plus such a big deal? What sort of shows and movies can you watch on it? And what will it cost you each month to access the Disney Plus stash of content on your various streaming devices? Fear not, dear reader — we're here to break it all down for you. Below, we'll lay out everything that you need to know about Disney's on-demand streaming service. For even more on Disney Plus, be sure to check out our Disney Plus review.
What Shows and Movies Are On Disney+?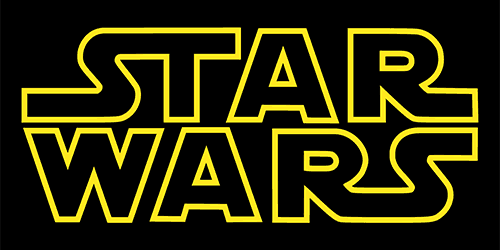 Fans of Disney, Pixar, Marvel, and all things "Star Wars" will not be disappointed with this service. But what other shows and movies are included, and how many of them are there?
Disney built the Disney Plus content library around its own collection of TV shows and movies, which (needless to say) is impressive. The company describes its service as the "forever home" of every Disney, Pixar, Marvel, and "Star Wars" film. Disney set itself up for its big streaming debut by acquiring 21st Century Fox, which expanded the company's media holdings even further. So it has quite a bit of stuff to offer in its streaming service — and planning on even more. Like its streaming rivals, Disney Plus is investing big bucks in original content. And the giant entity is using its popular franchises to further its streaming goals: Fans will get new original Disney Plus content from franchises like Star Wars and Marvel.
Let's take a look at some of the shows available on Disney Plus. This is by no means an exhaustive list, but it will give you a sense of what there is to watch on their subscription streaming service.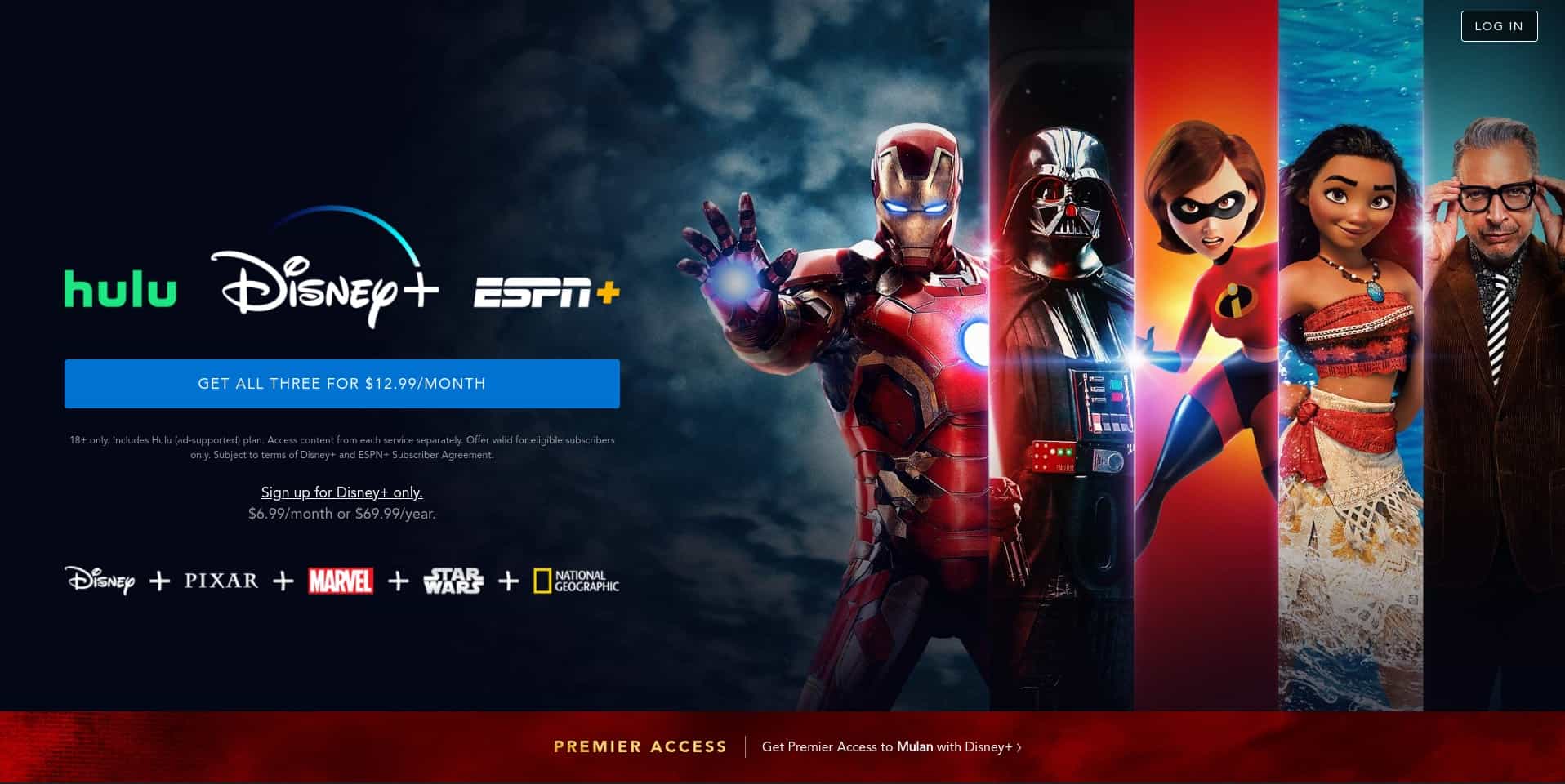 TV Shows
"The Falcon and the Winter Soldier"
"Hawkeye"
"Marvel 616"
"Lizzie McGuire"
"Loki"
"Ms. Marvel"
"Star Wars: The Clone Wars"
"The Right Stuff"
"Once Upon a Time"
"Agent Carter"
Movies
"Raya and the Last Dragon"
"Soul"
"Hamilton"
"The Avengers: Endgame"
"Frozen"
"The Lion King"
"Phineas and Ferb The Movie: Candace Against the Universe"
"Star Wars: Episode IV – A New Hope"
"Toy Story"
"Black Is King"
"Taylor Swift: Folklore"
"Howard"
"Noelle"
You get the idea! All told, Disney Plus has a pretty impressive library — though it's not as large as Netflix's. You'll have to decide if the elite content and lower price tag (more on that later) is worth that trade-off unless, of course, you just decide to subscribe to both!
What Devices Can I Use to Watch Disney+?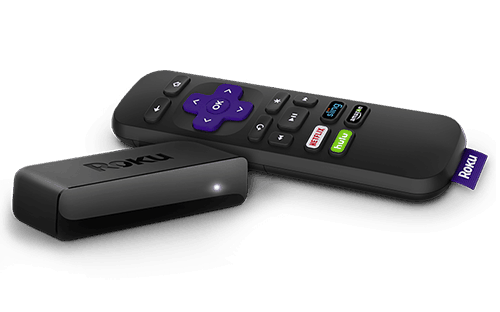 Streaming services like Disney Plus are a great reason to cut the cord, but that doesn't mean that you can't keep using your big-screen television. There are lots of devices and smart TV platforms that can help you view Disney Plus shows and movies on the big screen. And there are other ways to watch, too, of course, including mobile devices, computers, and more.
Disney Plus already supports a ton of popular home-streaming platforms and mobile operating systems, including all of the major ones we endorse here on CordCutting.com, not to mention the likely support the streaming service is likely to add for even more platforms as time goes on. Let's take a look at the list as it stands right now.
Streaming platforms and devices
Mobile devices
Android
iOS (iPhones and iPads)
Video game consoles
Other
In-browser app (for PC, Mac, and other computers)
All in all, that's a pretty extensive list! You should have plenty of options for streaming Disney Plus, and you can start right now.
How Much Does Disney+ Cost?
So how much does all of this great streaming content cost? Disney Plus offers a fairly competitive price when compared to Netflix or Max. You can start streaming the service for just $7.99 per month, and that includes no ads! You can also pick the $79.99 annual option to save close to $16.
Hulu and ESPN Plus Bundle
Paying $7.99 per month for Disney Plus is a pretty good deal. But can we do even better? Besides its regular pricing, the service also offers a great bundle deal. You can get Disney Plus, along with Hulu and ESPN Plus for a total of $13.99 per month. The ongoing bundle deal is a great way to save on Disney Plus, Hulu, and ESPN Plus if you're interested in all three. Hulu's prices are already pretty good, and so are the ESPN Plus prices — but things can always be better, right?
We'll continue to keep our eyes peeled for new discounts and deals. For the latest ways to save on Disney Plus, check our site frequently and follow our accounts on Facebook and Twitter.
Disney Plus Free Trial Not Currently Available
You're probably wondering how to get your hands on a Disney Plus free trial. Unfortunately, at the moment Disney Plus no longer offers one. But if the offer ever comes back, we'll be the first to let you know! In the meantime, your best bet is to test out a month of Disney Plus for the $7.99 price tag.
Disney+ Contracts
Cutting the cord means saying goodbye to all of the worst things about cable — including contracts. The Disney Plus subscription contract looks a lot like that of Netflix or Hulu, and very different from the awful deals you have to sign when you turn to cable or satellite providers.
You can cancel at any time, even if you have an annual subscription. As we'll see in a moment, the only question is how soon the cancellation takes effect and how much money you'll have spent. Keep in mind that cancellations on services like Disney Plus take place at the end of the current "billing cycle." Cancelling means that you won't pay any new charges, but it doesn't mean that you'll get any money returned to you. So if you cancel the day after you pay your bill that month, you'll still have Disney Plus until the end of the month, at which point your subscription will end and you will not be charged for the following month. This is an important thing to consider if you're looking at the discounted annual subscription rate. At $79.99, the annual rate is a great way to save about 16 bucks a year — but it creates an annual billing cycle, which means that you'll still be out the whole $79.99 even if you cancel during the year (again, the bright side is that you'll also keep being able to watch the Disney Plus you paid for — in this case, through the end of the year).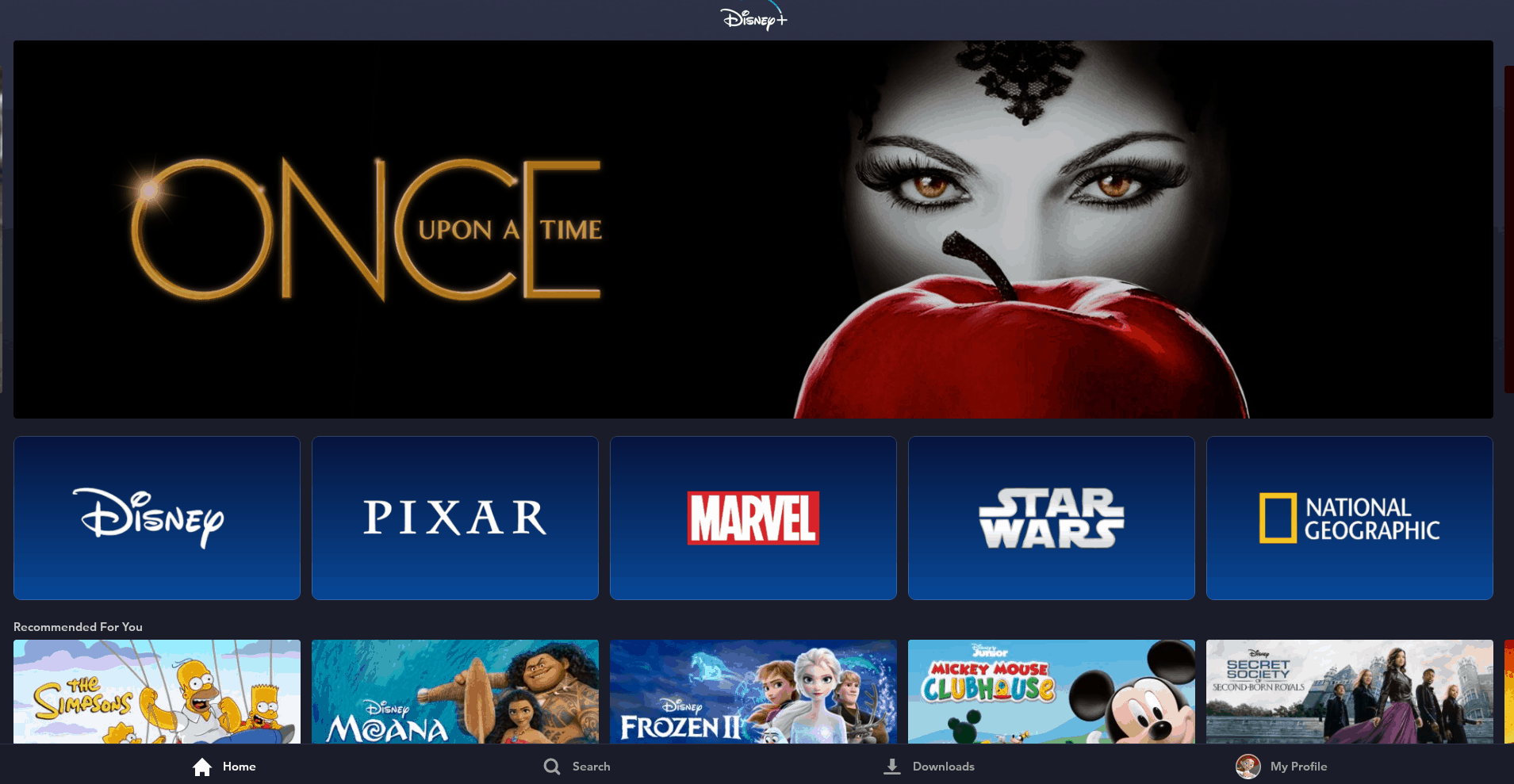 How to Cancel Disney+
If Disney Plus doesn't meet your expectations, or if you simply want to downsize your streaming setup a bit, you may find that you want to cancel the service. So how can you do that?
It's pretty easy to do online or through the Disney Plus apps. Just navigate to your account, which you can do via the little icon in the upper right of your screen on the Disney Plus web app. Hover over the icon, select Account from the drop-down menu, and then navigate to Billing Details and hit the Cancel Subscription link. Hit Complete Cancellation to confirm your decision, and you'll be all set.
All About Disney+
We've shared a lot about the service. But is this all there is to know? Not quite! Let's talk about a few final things.
Like Netflix and other streaming services, Disney Plus allows users to stream on up to four devices at once. The streams are impressive, too, offering content in 4K Ultra HD in Dolby Vision and HDR. Audiophiles will enjoy the Dolby Atmos audio, which is also included. Not all titles offer these high-quality perks, but there's a healthy selection on the Disney Plus app. In addition to that, streaming isn't the only way to watch: The service also allows users to download videos for later viewing. In contrast with its competitors, Disney Plus makes every single title on its service available to download.