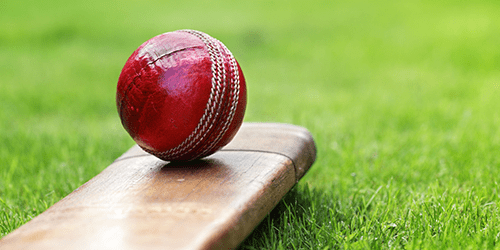 Figuring out how to watch cricket without cable is a double challenge in the United States, because it's not all that easy to watch cricket in North America even with cable. Add to that the difficulties of doing so without cable, and you have some hurdles to jump over.
Fortunately, things fall into place pretty quickly once we answer the most immediate question: What channels show live cricket? There are only a few channels and services that air cricket with any regularity in the United States, and once you nail down what you're looking for, you'll see that there are only a few major techniques to unlock those services. So let's do that now! Let's talk about how to watch cricket without cable.
How to Watch Cricket Online Without Cable
You may occasionally find cricket on other channels, but by far the best network for U.S.-based cricket fans is Willow TV. The network is dedicated entirely to cricket matches, and it has a deal with the International Cricket Council (ICC) to air big events. Willow TV airs a ton of cricket matches, news, and analysis.
The only other sports network that has cricket coverage is ESPN, which occasionally airs some cricket matches and related content on its family of networks. ESPN also makes some cricket available through its streaming service, ESPN Plus.
For a quick list, here are all the ways to watch cricket without cable:
Can I Watch Cricket on Roku, Fire TV, Apple TV, or Chromecast?
The high-quality, legal streaming services we recommend to watch cricket livestreams are available on a range of different streaming devices, and coverage for popular brands like Roku is extensive.
ESPN Plus has pretty solid platform support as well. You can download the app for iOS and Android mobile devices, and it also works with Roku, Fire TV, Android TV, and Chromecast devices. ESPN Plus can play videos and live TV (including cricket livestreams, of course!) in your browser too.
You can find Willow TV's streaming service on its website (Willow.tv), in app stores on iOS and Android mobile devices, and on plenty of streaming boxes, streaming sticks, and smart TVs, including Roku, Fire TV, Apple TV, Chromecast, Android TV, Google TV, and Samsung Smart TVs.
Watching Cricket Without Cable Doesn't Have to Be Hard

Cricket may not be as well covered as other sports — especially in the United States — but that doesn't mean you have to live without it! With the information above, you can find a streaming service that shows cricket and make sure you're always able to catch the latest match.