How do you stay on top of the streaming world when competition is popping up all around you?
If you're Netflix, you ease up on bidding on syndicated content – and start creating your own exclusives.
It's no secret that Netflix and its competitors are spending more and more cash on original content, but seeing the raw data really drives the point home. By taking the data that our sister site, AllFlicks, has mined from Netflix's online catalog over the years and cross-referencing it with Wikipedia's list of Netflix original programming, we were able to chart the rise of original content on Netflix. As you might expect, the numbers are pretty extreme.
From Q1 of 2012 to Q1 of 2016, Netflix has added an incredible 111 original series and films. Here's what it looks like in a visual form, with each point on this line graph representing the number of original titles available on Netflix in each given quarter: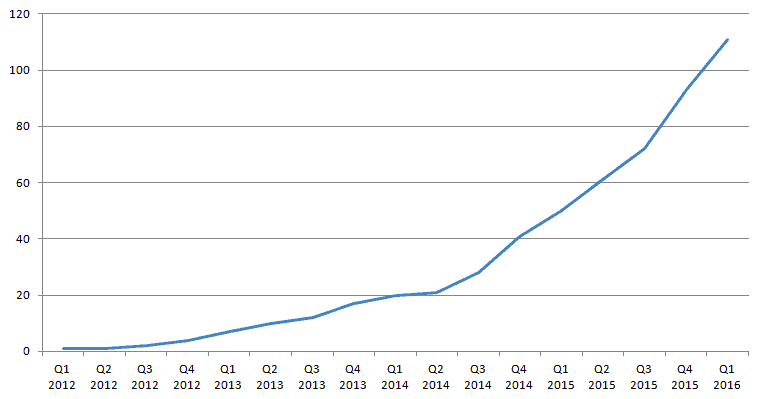 The numbers translate to an average quarterly growth rate of 34.22% and an average annual growth rate of 185.41%. And there is reason to believe that future growth rates could be even higher – with competition coming from all sides, Netflix is likely to keep pushing more and more cash into original content.
These numbers play well with AllFlick's discovery of Netflix's shrinking catalog, because both can be explained pretty well by competition. If increased competition is making it pricier for Netflix to secure streaming rights, it would make perfect sense that Netflix is responding by 1) signing fewer third-party shows and 2) creating its own exclusives.