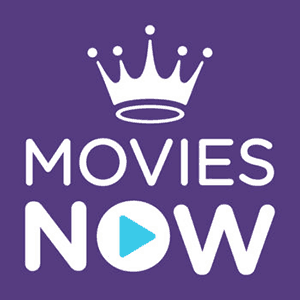 All the Hallmark Movies you can handle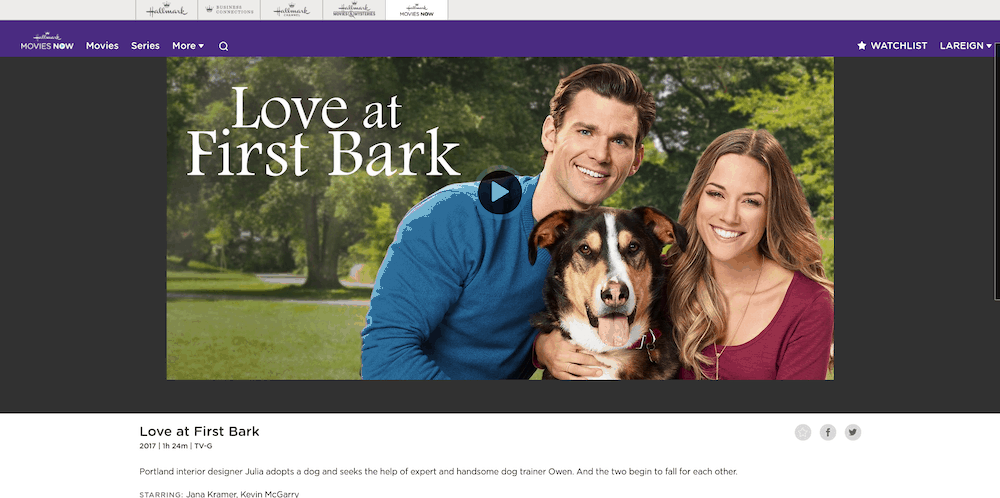 When you think of Hallmark, what do you think of? Yes, they have greeting cards for everything from your mother's birthday to your sister's wedding, but they also produce a ton of original movies for the Hallmark Movies Channel. The movies are often relatively lighthearted romances, many involving some combination of dogs, cats, and cozy autumn sweaters. There are also some tearjerkers that tackle topics like war, cancer, or the Titanic. The roster of actors with Hallmark on their resume is lengthy, as everyone from Meghan Markle to Danny Glover has appeared in a Hallmark movie.
Pros and Cons of Hallmark Movies Now
Pros
Family-friendly content
Great for casual viewing
No commercials
Cons
Relatively small content library
Content limited to Hallmark's favorite genres
While Hallmark movies have been around a while, the Hallmark Movies Now over-the-top subscription service debuted in 2017. It lets Hallmark fans access nearly 1,000 hours of on-demand content without commercials. It's aimed at people who like romantic movies and dramas that the whole family can watch. But does the Hallmark Movies Now sweep romance fans off their feet? Keep reading and we'll tell you in our official CordCutting.com review.
How It Felt to Use Hallmark Movies Now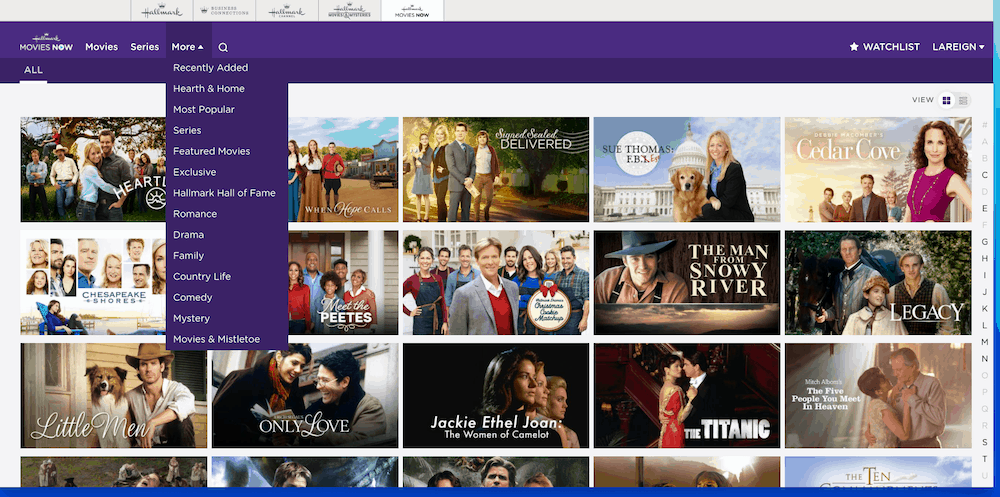 Before I could watch movies, I had to sign in. That meant creating an account. Other streaming services will let you log in via Google, Facebook, or even Amazon, but Hallmark Movies Now is not one of those. Then I had to hand over my credit card info for after the free trial ended. Their eagerness to get my credit card info felt a little aggressive, but not overly. I know the deal by now: Most streaming services require you to hand over your payment info before you can start a free trial of Hallmark Movies Now.
When I added the Hallmark Movies Now channel on my Roku TV, I expected to get an activation code that I could enter at the Hallmark Movies Now website. Instead, I had to enter my email and password again. Typing out your full email address and password on a TV remote is always a little annoying, especially if you have a strong password. But I managed it and logged right in.
The menu on my TV was better than the one on my browser. It showed more available categories on the main screen, while I had to click on the "More" tab in my browser if I wanted to go beyond simply movies or TV series.
As mentioned above, there are no ads on Hallmark Movies Now. Many of these movies originally aired on live TV with commercials, so it's easy to spot where commercials would have gone when you're watching a movie. But I certainly didn't miss the commercials, and I don't think you will, either.
What You Can Watch on Hallmark Movies Now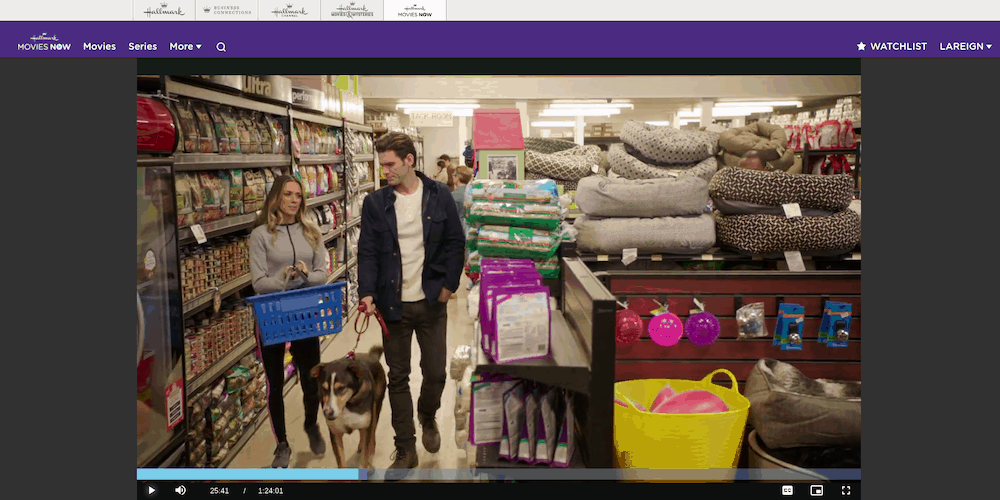 Hallmark Movies isn't just about romance, though there are a lot of those titles. You'll also find other genres, and many of the categories overlap with each other. For instance, Autumn Stables appears under both the "Hearth and Home" and "Country Life" categories.
If you want something a little darker, there's a mystery category to browse as well. But these aren't too edgy; we're still talking stuff that's TV-PG. Take Undercover Bridesmaid: It's about a woman named Tanya, "a security guard who lost her zest for her romance after being left at the altar." Yes, there are a lot of weddings here too. The Hallmark brand loves Christmas and Valentine's Day, as evidenced by movie titles like Nine Lives of Christmas and Valentine in the Vineyard.
The Hallmark Hall of Fame category focuses on original movies with bigger production values, and in many cases, bigger celebrity names. The 2005 historical romance The Magic of Ordinary Days stars Kerri Russell as a pregnant woman who weds a lonely farmer (is there any other kind?). The 2013 romance Remember Sunday stars Zachary Levi and Alexis Bledel as a plucky waitress and a guy with memory issues, respectively (it sounds like a more wholesome version of 50 First Dates).
Animal lovers may know that the Hallmark Channel is home to the Kitten Bowl. While you can't watch old editions of the Kitten Bowl on Hallmark Movies Now, there's plenty of dogs and cats here. I watched Love at First Bark, a Portland-set romance involving an interior decorator and a dog trainer. If you just want to see cute puppies and skip the romance, you can do that via the 2018 American Dog Rescue Show.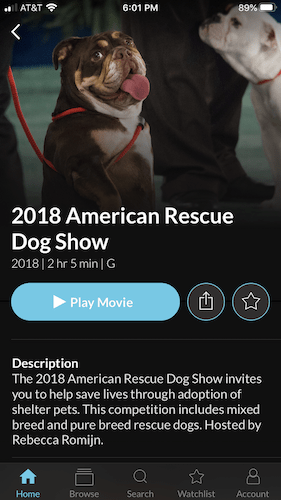 Finally, there are also some TV shows here, even though the channel is called Hallmark Movies Now. TV series available include Heartland, When Hope Calls, and Chesapeake Shores.
Hallmark Movies Now programming also seems to top out at TV-PG, which is good if you're looking for family-oriented programming. If you prefer more sex or violence, you'll need to look elsewhere.
Hallmark Movies Now Features and Streaming Quality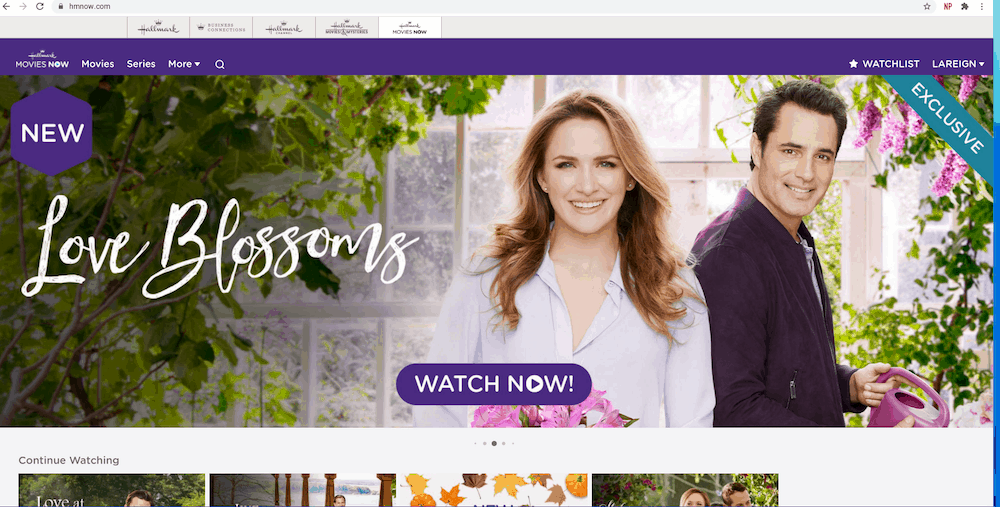 I had no problems with the streaming service when I used it on my Roku. The streaming quality was generally good, and the controls were about what you'd find on any streaming service. If anything, closed captioning was a little easier to activate than usual. When I clicked on a movie title, the movie automatically started playing, which was a little jarring at first. But if you don't want to watch a movie yet, you can hit pause and simply add it to your watchlist for later.
The experience was similar when I downloaded the Hallmark Movies Now app on my iPhone. The video quality was crisp, and I noticed only one moment when it seemed to lag.
But playing Hallmark Movies Now on my web browser was another matter. The buffering issues were more noticeable. The media player would freeze up, then seemed to skip ahead. It felt like the web browser version was slow to load too.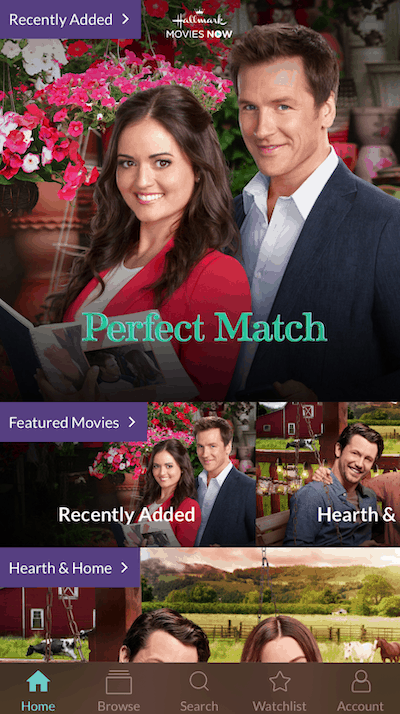 Hallmark Movies Now Platform Support
Platform support is strong, so there's a solid chance you'll be able to watch Hallmark Movies Now on your favorite device. You can watch on Roku, Apple TV, Amazon Fire TV, Android TV, newer Samsung TVs and Blu-Ray players, and Chromecast.
If you'd prefer to watch while you're on the go, you have options there as well. The service is available on iOS and Android devices, as well as Kindle Fire. If you're on a Mac or PC, you can use one of the following browsers: Safari, Chrome, Firefox, or Edge.
Hallmark Movies Now was previously compatible with Xbox One, but it stopped offering support for the console in August 2020. I'm not sure why; maybe market research shows people who play a lot of video games aren't likely to watch Hallmark Movies Now?
For this review, I tested Hallmark Movies Now on Roku, Chrome, and iOS.
Hallmark Movies Now Value
There are two possible plans when you sign up for Hallmark Movies Now. If you go for the monthly plan, you'll pay $5.99 a month. If you go for the annual plan, you'll pay $59.99 up front, then not have to worry about paying again for another 12 months. If you're a committed Hallmark fan, the annual plan makes more sense.
How's that value match up compared to other services? Well, a month of Hallmark Movies Now costs the same as a month of Hulu with commercials. The former doesn't have commercials, of course, but it also doesn't have as wide a variety of programming. The service promises nearly 1,000 hours of content that's not on linear Hallmark channels. That's not bad, but it's a lot less than other services with similar prices.
Ultimately, how much Hallmark Movies Now costs is unlikely to be the thing that holds it back: It's pretty affordable!
Hallmark Movies Now Review: Our Verdict
Hallmark Movies Now is great for people who want to watch a lot of original Hallmark programs. The movies are pleasant and sweet, but I'm not sure if I would consider them essential. I like a good romance. Sometimes, I just want to watch two pretty people fall in love in a city like Seattle or Portland (even if the movie was definitely shot in Vancouver).
These movies all follow a formula. That's both their biggest selling point and biggest drawback. I like the formula, but I don't think I like it enough to pay $5.99 a month. After one or two Hallmark movies, I'm itching for something a little different, like maybe a documentary or experimental drama. Hallmark Movies Now will give you all the sweetly chaste romance you want, but it doesn't shake up the formula much. It's all Hallmark, all the time, for better or worse. If you want something different, you'll have to exit Hallmark Movies Now and look for a change of pace on another streaming service. Hallmark Movies Now is useful for superfans of Hallmark movies and TV shows. But if you want a variety and a bigger content library, you're better off looking elsewhere.