For sports fans, live sports broadcasts can be among the toughest things to give up when cutting the cable cord. But here's the thing: you don't actually have to give up sports in order to say goodbye to cable. We've covered a lot of ways to stream and watch sports without cable here at Cordcutting.com, and among the most important is the sports league streaming service. And no sports league streaming service is better than the one offered by by Major League Baseball: MLB.TV.
MLB.TV has been the gold standard in league streaming services for years now, and the company MLB founded to run the service – MLB Advanced Media – has become a major player in the streaming world at large. On this page, we'll take a closer look at MLB.TV and introduce you to its content and features. We'll explain how to sign up for MLB.TV and how to cancel MLB.TV if you're tired of it. Here's everything that you need to know about MLB.TV.
What games are on MLB.TV?
MLB.TV pioneered many of the things that are now standard for league streaming services like NBA League Pass and NHL.TV. Unfortunately, one of the things they pioneered was blackouts. You won't be able to watch every single baseball game of the year on MLB.TV. So which ones can you watch?
A good way to remember how MLB.TV's blackouts work is to understand why MLB.TV is able to exist in the first place. Major League Baseball has deals with television sports networks to broadcast some of its games nationally – that's why you have playoff games on FOX and FS1 and regular-season games on ESPN's Sunday Night Baseball, among other nationally televised events. The rest of baseball's games are broadcast regionally on regional sports networks (RSNs). For instance, Yankees games are shown on YES, and areas in the Yankees' market can get YES through cable or satellite (or through a skinny bundle service). When a game is on national TV, it is generally not available on RSNs. And teams have agreements regarding respecting each other's markets.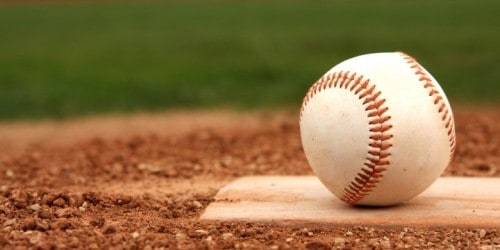 This all means that the TV rights in your region have already been sold for nationally broadcast games and for games involving the teams you can get on local RSNs. But the other broadcasts – namely, RSN broadcasts from outside of your market – don't have deals in place in your area, and so can't be seen on cable, satellite, or a skinny bundle.
MLB.TV exists to show you those games. In essence, this means that MLB TV carries home and away broadcasts of every game except those which are broadcast in your area on national TV or local RSNs. This translates to regular-season, out-of-market, non-national games.
Of course, a cleverly deployed proxy server or VPN could convince MLB.TV that you are somewhere other than where you are – but you should know that this violates MLB.TV's terms of service and can get your account canceled.
By the way, all of this applies only to live broadcasts. If you wait and watch replays of games days later, your selection will expand significantly to include things like playoff games. MLB.TV also makes some classic broadcasts available to subscribers, so you can experience big moments from baseball's long history through the service.
And one more thing: MLB.TV also includes MLB Gameday Audio. MLB Gameday Audio offers live streams of home, away, Spanish-language, and/or national (if applicable) radio broadcasts of MLB games. It's a great perk, especially because MLB Gameday Audio has no blackouts whatsoever. You can even listen to playoff games!
What devices can I use to watch MLB.TV?
MLB.TV lets you watch live out-of-market games, and it lets you do so on an incredible array of different streaming devices. You have tons of options thanks to MLB.TV's robust platform support. Here's a list of devices that you can use to stream MLB.TV and listen to MLB Audio[].
Streaming platforms and devices
Android TV
Apple TV
Chromecast
Fire TV
Roku
Video game consoles
Mobile devices
Android
Fire (Amazon Fire phones and tablets)
iOS
Other
In-broswer app (Mac, Windows, and more)
Select Blu-Ray and DVD players
Select smart TVs
TiVo
How much does MLB.TV cost?
MLB.TV offers a ton of content for a price that is really pretty reasonable, especially when compared to high-priced league streaming services like NBA League Pass. In 2020, MLB.TV cost $121.99 for a year of league-wide coverage. That's all out-of-market regular-season games, which comes out to a whole lot of baseball for your buck.
Going with the annual subscription means you'll have to pay up front, which will limit your cancellation options a bit down the line. If you want to spread out your payments or have the option to cancel, you can opt for a monthly subscription.
On top of these options, MLB.TV offers a single-team subscription. This is a great option for fans who are interested in following just one specific team. Just remember that MLB.TV is for out-of-market games, so you won't be able to follow your team effectively if you're living in that team's local market.
An annual subscription to MLB.TV's single-team offer costs $93.99. Again, this is an up-front payment. As of last season, MLB.TV did not offer a monthly payment plan option on its single-team streaming package.
To sign up for any of MLB.TV's streaming deals, click here.
Deals on MLB.TV
Considering the length of the MLB season and how many games you'll be able to watch with the service, MLB.TV is a pretty good deal. But that doesn't meant that you can't save even more.
As the season progresses, MLB.TV's price tends to drop. Keep your eye on Cordcutting.com and on MLB.TV's website to be ready to pounce on a mid-season deal.
We'll also keep our eye out for any special promotions or sales on top of the usual mid-season price drops. For the latest ways to save on cord cutting services, be sure to check Cordcutting.com's homepage and social media pages frequently.
Getting an MLB.TV free trial
Unfortunately, MLB.TV is not offering any free trials at the time of this writing.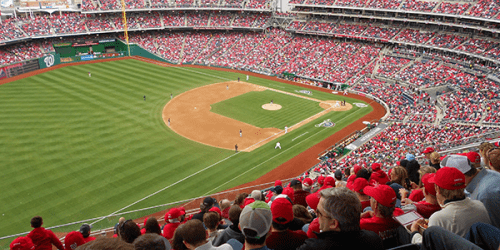 MLB.TV contracts
MLB.TV does not have contracts, per se, but you should be smart about how you sign up if you're a commitment-phobic streamer.
If you sign up for an annual subscription to MLB.TV, you'll pay for the whole year at once. This will limit your cancellation options a bit later on: once you pay, you won't be refunded for any months of the service you don't use. The soonest you'll be able to cancel will be in time for your next payment, which, in the case of an annual subscription, will be at the beginning of next season!
If you sign up for MLB.TV by the month, you can cancel the service at any time. Your service will remain active until the end of your current billing period – that is, until the end of whatever month you last paid for. You won't get a refund on the month you last paid for, but you won't be charged again and you won't lose service until you've gotten every day that you paid for.
Whichever payment plan you're on, MLB.TV will auto-renew before the season each year unless you change your auto-renewal settings.
How to cancel MLB.TV
Is your team out of it? Do you just not use MLB.TV as much as you planned to? Here's how to cancel MLB.TV.
Start by logging into your account on MLB.TV or MLB.com (MLB.com uses the same account and payment profile information as MLB.TV, so it doesn't really matter which site you're on).
Then, click on your user icon in the top-right corner of the webpage. On the drop-down menu that appears, select Payment Profile and then navigate to Audio/Video Subscriptions. You'll find the option to cancel MLB.TV and end auto-renewal there.
Again, canceling MLB.TV will mean that you won't get billed at the auto-renewal date and your subscription will end at that point. If you paid for the annual subscription, that point is near the beginning of next season! So if you think you might decide to cancel MLB.TV, you should consider signing up for the monthly payment option and saving yourself a few bucks.
All about MLB.TV
We've written a lot about MLB.TV over the years, and you'll find plenty of great information about the service right here on Cordcutting.com. Check out the links in this piece, the related stories below, our home page, and our social media pages for more on MLB.TV and other great cord-cutting solutions. To go back through our archives for even more MLB.TV content, just type "MLB" or "MLB.TV" into our search bar.