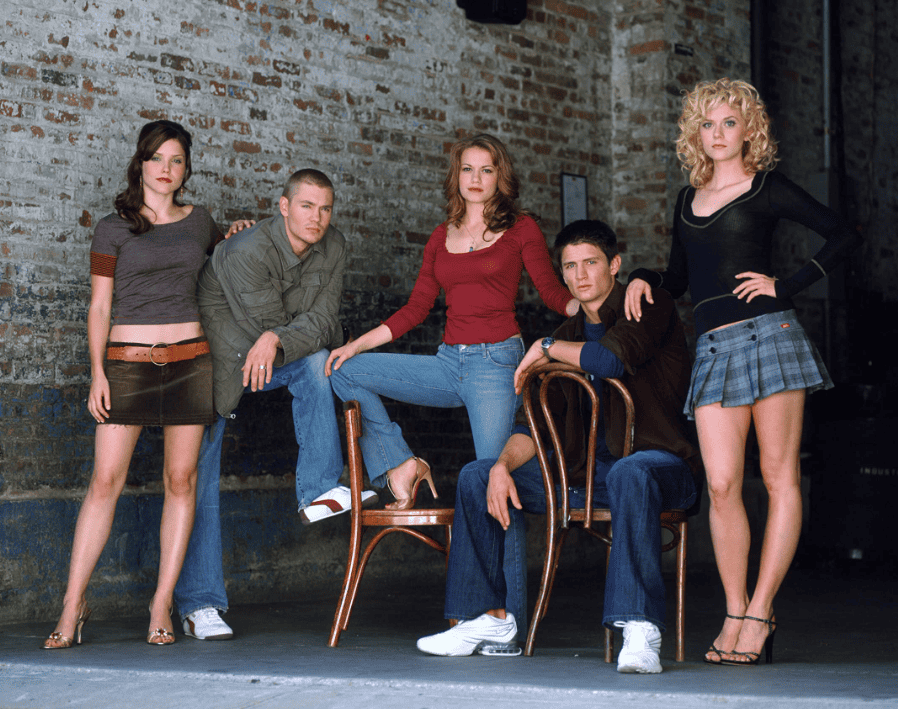 Rewatching your favorite show over and over again is a nostalgic comfort ritual that never gets old. What makes rewatching a cult classic like "One Tree Hill" even better is getting to do it with your favorite cast members. The Drama Queens podcast aired its first episode in June 2021, and the hosts have given their loyal fan base a never-before-told inside look at what it was like to shoot the iconic series.
Hosted by Bethany Joy Lenz (Haley James Scott), Sophia Bush (Brooke Davis), and Hilarie Burton Morgan (Peyton Sawyer), the rewatch podcast does a deep dive into each episode. The ladies discuss behind-the-scenes moments, interview guests, and share their thoughts on storylines that either warmed our hearts or made us cringe (especially the ones that haven't aged well).
Being such a fan-favorite series, there are dozens of iconic moments that forever live in the hearts of viewers. Now, we can not only rewatch the episodes that tugged at our heartstrings, but we can hear what the actresses think about them, as well.
The Idyllic Filming Location of Wilmington, North Carolina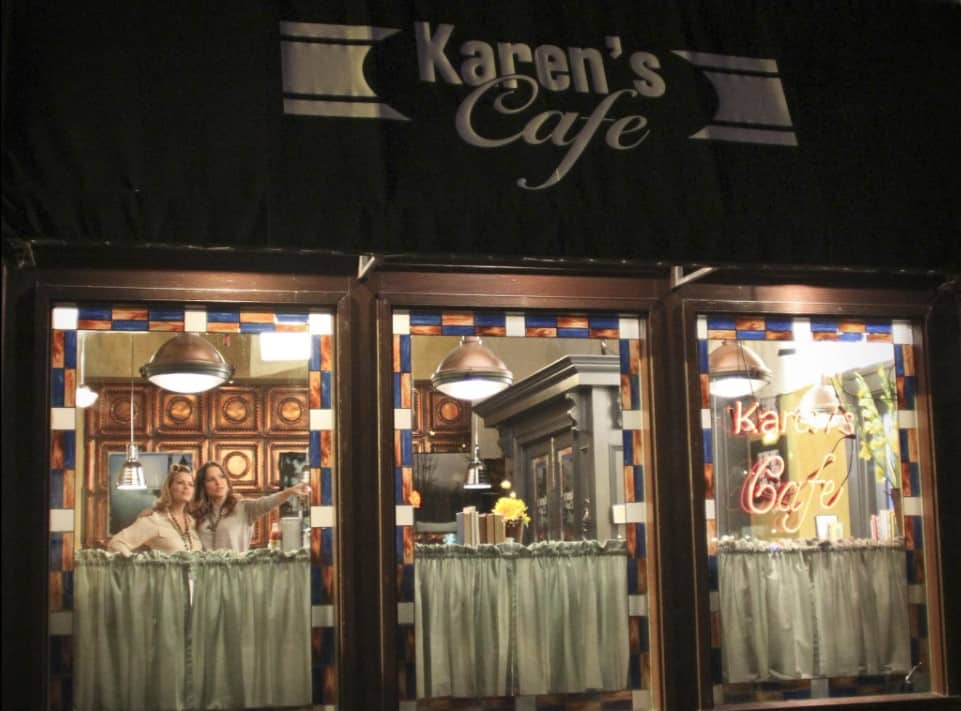 Difficult to pin to one specific scene is the city of Wilmington, North Carolina, where "One Tree Hill" was filmed. The seaside town is nothing short of idyllic, with its cozy riverwalk, quaint downtown, and proximity to quiet beaches — it's a modern-day fairytale location. I've been there to experience the place myself because who doesn't want to tour the place where their favorite TV show has been filmed?
I had traveled to Wilmington about five or six times before the podcast premiered, and I looked forward to hearing how they would talk about this little town where they filmed the show. To my delight, they spoke of Wilmington with great fondness. They talked of their adventures like unwinding with a drink downtown to misadventures in protecting themselves from pending hurricanes.
Most of the rewatch episodes discuss some part about Wilmington that makes it unique. Whether it's the filming locations they experienced or the places to eat, they offer plenty of recommendations to fans. Visiting Wilmington is a popular trip for fans of the series. You can visit filming locations such as Karen's Cafe, the riverwalk, characters' houses, and other iconic spots. With the Drama Queens' recommendations, you can even pop into the restaurants and bars they frequented in the early aughts.
Hearing the cast talk about Wilmington will give you a newfound love for a city you've likely become acquainted with, whether you've visited or not.
The First Pairing of the Titular Charters in Episode 106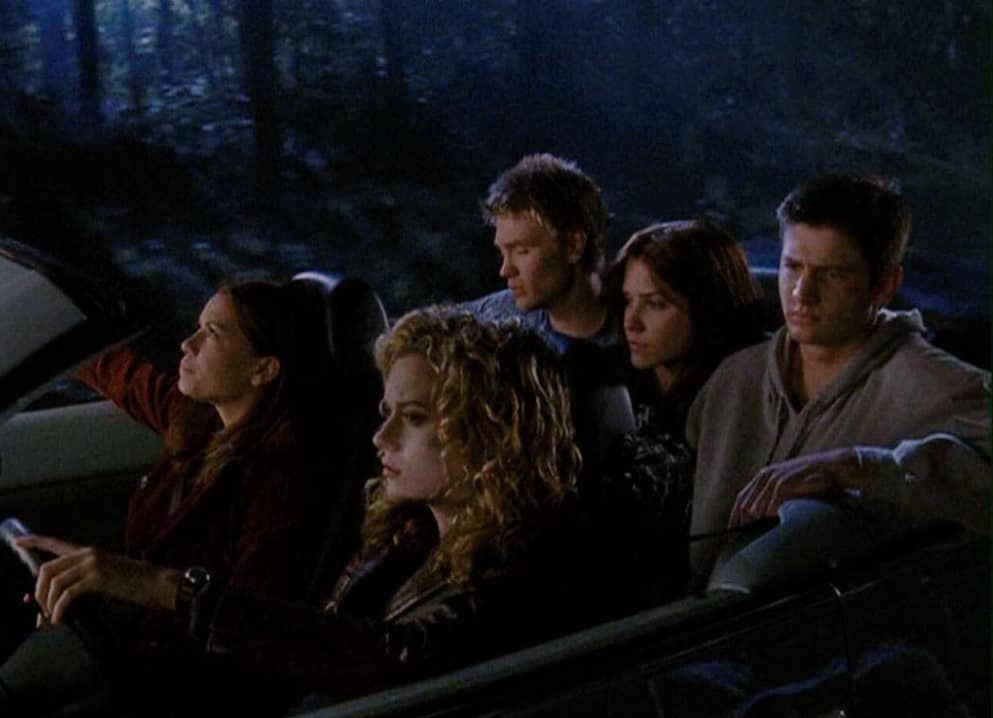 During the first five episodes of the show, the five main characters Lucas (Chad Michael Murray), Nathan (James Lafferty), Peyton (Hilarie Burton Morgan), Haley (Bethany Joy Lenz), and Brooke (Sophia Bush) never got the chance to be all together. In fact, they don't start on great terms with one another. In episode 106, fans get to see these characters come together for the first time.
Peyton, Haley, and Brooke have to ride home together from an away game. Lucas and Nathan are dropped off at the bus stop together to fend for themselves. Both groups have to come together to find their way home, and it was a memorable way to show fans the dynamics of these characters and set the stage for what they would face.
As the three hosts of the podcast, the Drama Queens fondly looked over this episode as a time when the actresses were really spending time together. After all, it was the first time they had shot with the three of them. The scene mirrored real life in some ways, and it was fun to picture these women just beginning a friendship that has now lasted for 20 years.
Iconic Kisses in the Rain During Episode 313

As my absolute favorite episode of "One Tree Hill," I couldn't wait for the Drama Queens to get to this one. I was both nervous and excited because, up until that point, they had strong opinions about some episodes from Season 2 that I liked. Would they totally squash an episode I loved? I hoped not.
I was pleasantly surprised to find that they loved this episode just as much as I did. The episode takes place during a storm, and viewers are privy to iconic kisses in the rain. During the early aughts, a kiss in the rain scene was a *chef's kiss,* and perhaps that was influenced by the truly remarkable kiss Noah and Allie shared in the rain in "The Notebook."
In any case, my favorite scene in the episode is Nathan and Haley kissing in the rain after she learns he supported her while she was on tour. It's a moment of such romance, and I just can't get enough of it. Lucas and Brooke also share a steamy kiss in the rain after making up from a fight earlier in the episode. Both of these scenes are memorable for Naley and Brucas fans.
Despite learning how uncomfortable it can be working during a nighttime rainy shoot, the Drama Queens gushed over these moments. It truly warmed my heart.
Confetti Bliss and a Long-Awaited Kiss in Episode 409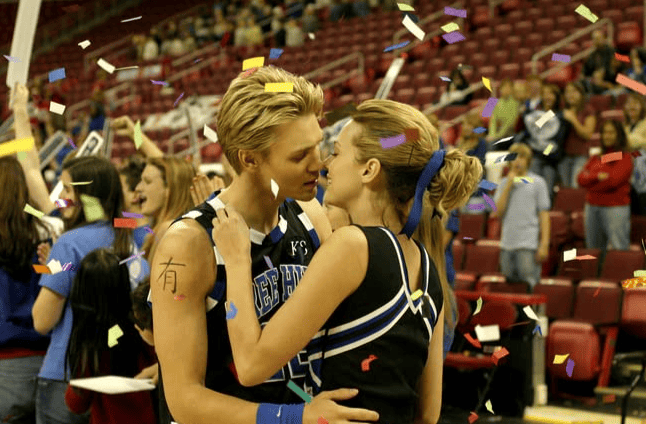 The State Championship episode is one of the most iconic because it finally brings together the will-they-or-won't-they couple: Lucas and Peyton. The titular couple from the series had gone back and forth throughout the first part of the show until this very moment. Lucas realizes, "It's you, Peyton," and finally kisses her in a way fans know is it, they officially become the couple we've been waiting for.
I wasn't the only one excited about this episode because Hilarie Burton Morgan, who played Peyton, remembers this as one of her favorite scenes on the show. After the ladies watched it together, they touted it as one of their favorites in the series thus far. It had everything a teen show could love: a high-stakes sport and a burgeoning romance.
After the game, confetti is dropped all around the cast. For shooting, this made the scene feel even more real, as it could only happen once. Despite being a work of fiction, there's an authenticity to it all that you can't help but love.
The Rivercourt Season 4 Ending

The final scene at the Rivercourt in the Season 4 finale was another episode I couldn't wait to hear about because I saw it before it happened. Back in 2007, before the finale aired, I visited Wilmington during a family vacation. Of course, I had to stop at the Rivercourt, which was an actual basketball court built for the show. I was surprised to see all the signatures from the cast on the blacktop.
I was ecstatic to see something that hadn't even aired yet and, honestly, it made me feel pretty special. When I first saw that episode, I was eager to see the scene, and I couldn't wait to hear the Drama Queens talk about it.
When they reached that episode, they spoke incredibly fondly about that scene. Just like the characters in the show, they were playing around and just being kids, fresh from graduation and ready to take on their next adventure. It made me so happy to learn that the on-screen moment was reflective of their real-life emotions.
Honorable mention goes to this episode for also featuring the iconic dance to "Wannabe" by the Spice Girls. The Drama Queens and other female characters break into dance, which features an unforgettable caught-on-camera mistake that was laughable yet fun.
Time-Jumping Four Years Into the Future in the Season 5 Premiere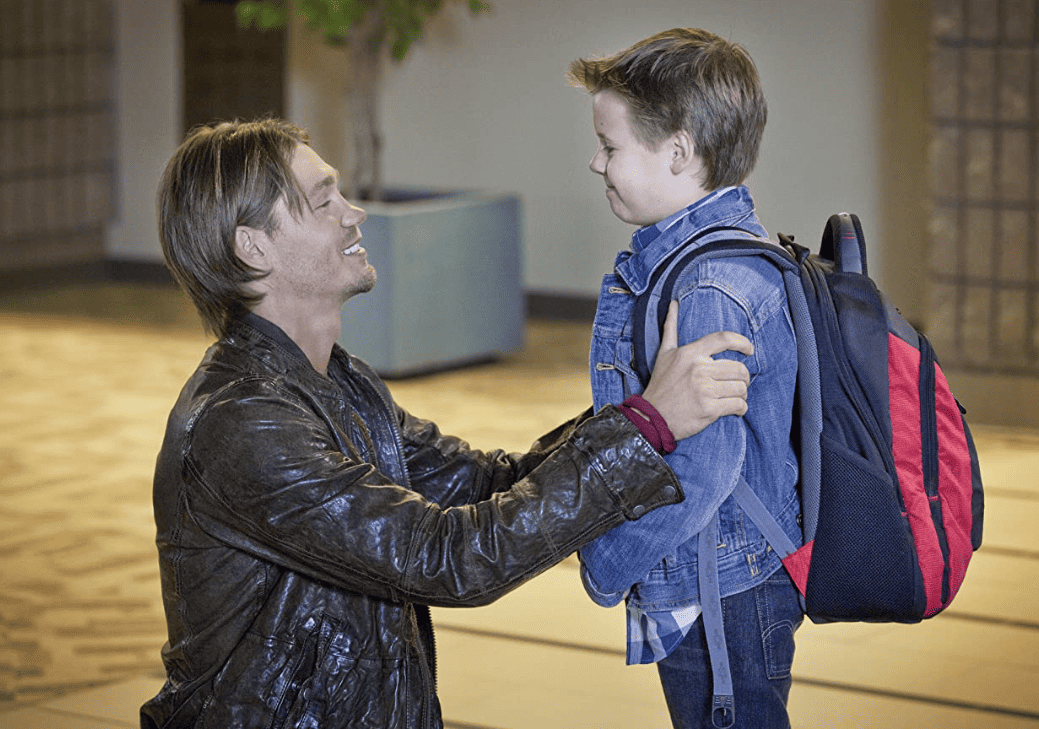 Time jumps in a TV show used to be considered a bit risky, and they certainly were when "One Tree Hill" did theirs back in 2008. Those who were there when it first aired remember that the first two episodes of Season 5 aired back to back in a long-awaited season premiere. Due to the writer's strike at the time, the season premiered in January instead of September.
Rewatching these episodes with the ladies from the podcast proved just as exciting. I loved listening to them discuss how they stepped into their characters. Plus, they had a brand-new cast member unlike any they'd had before — a child. Played by Jackson Brundage, Nathan and Haley's four-year-old son brought a new element to the show.
For the cast, Jackson enlivened a love for acting that they had forgotten about because of the eagerness he showed and the fun he had playing his character. Knowing how a young child could inspire adults and seeing that change happen on screen during the rewatch breathed new life into an already-loved storyline.
More Iconic Moments to Come

The Drama Queens podcast is just about halfway through the series, and there are plenty more iconic moments they will soon cover. I'm eager to hear their thoughts on the new cast that comes through and the heartwarming (and heart wrenching) storylines that are on the horizon.