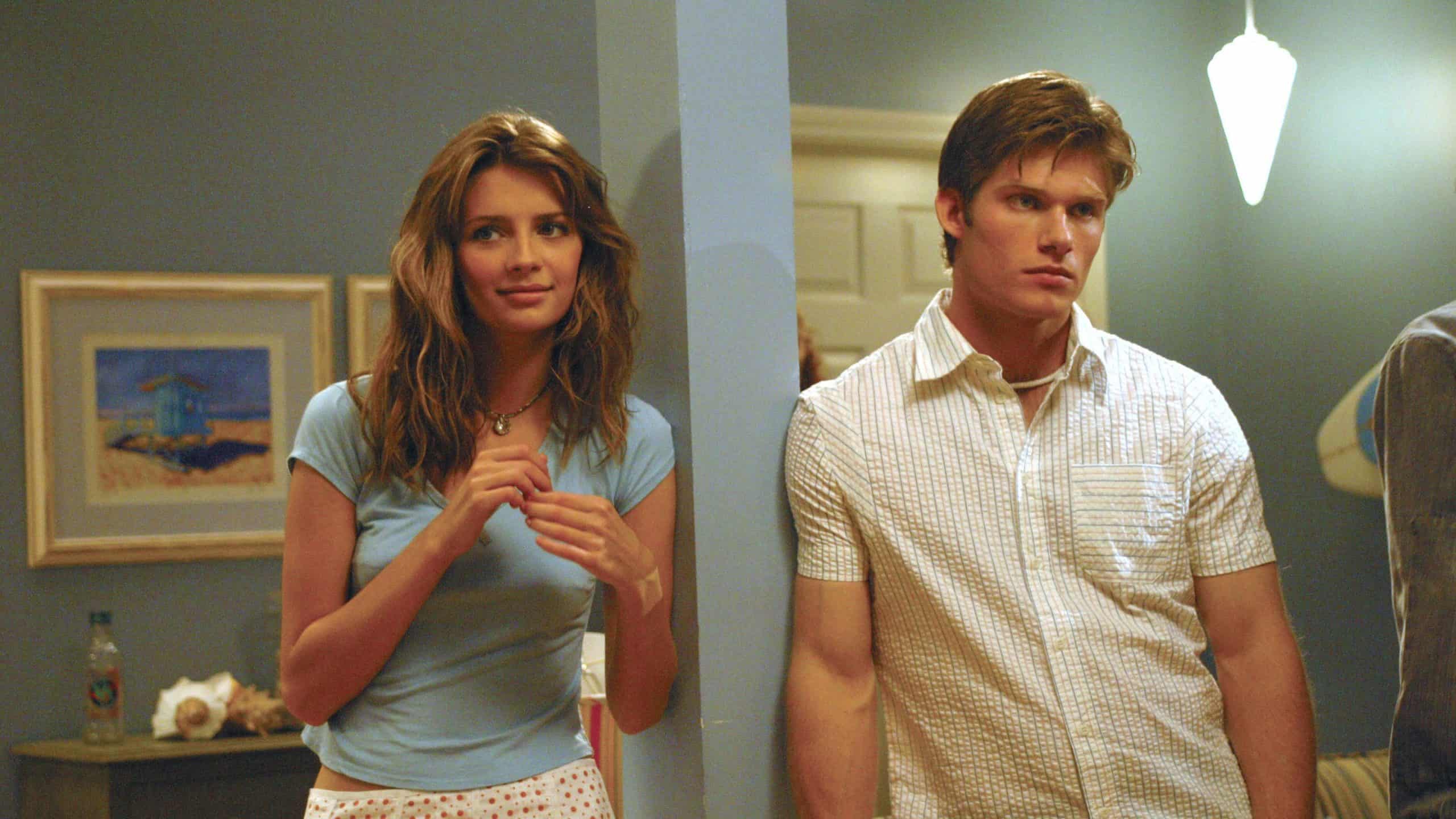 When I set out to rewatch "The O.C.," I remembered the major love triangles from my first viewing almost 20 years ago. I think the Summer-Seth-Anna triangle is particularly well done and highlights some female positivity. But I did not remember that the entire first season of the show was nothing but love triangles! The first one is established in the pilot episode, and then the trend only accelerates as the season rolls on. Everyone is flirting with everyone! Love really knows no bounds in "The O.C."
Some of these love triangles are full of emotion and angst, while others are downright naughty. Below are the ones that made my jaw drop as I rewatched Season One.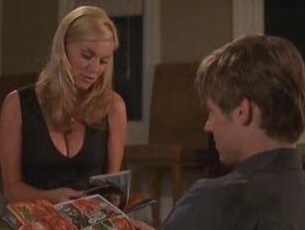 It's a big day for the Cohens when Caleb (Alan Dale), Kirsten's (Kelly Rowan) powerful father, comes to visit. Not only is this Ryan's (Ben McKenzie) first meeting with any of his new sort-of grandparents but the stress is amplified when Caleb shows up with a guest — a 24-year-old gal pal who is far more interested in teenager Ryan than she is in the 60-something Caleb. Though this love triangle is limited to this episode only (fittingly titled "The Girlfriend," by the way), the scene where Ryan and Gabrielle (Nichole Hiltz) start to get it on is incredibly risque and causes serious fallout with Ryan's crush and Caleb's granddaughter, Marissa (Mischa Barton).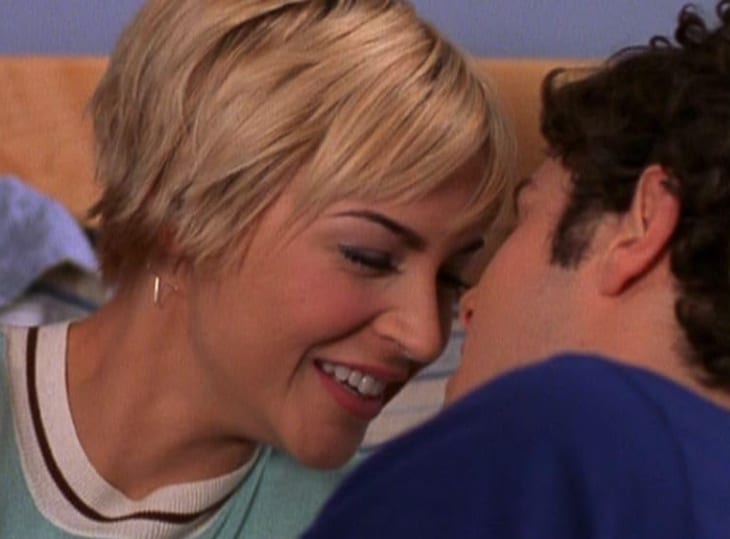 Seth (Adam Brody) has had a crush on Summer (Rachel Bilson) forever — he even named his boat after her! Of course, when she finally starts to notice him, it's at the same time Anna (Samaire Armstrong) comes into Seth's life. Anna initially agrees to help Seth make Summer jealous, but when Anna and Seth share a big kiss, he doesn't realize Anna was kissing him for real. Once everyone's feelings become known, this love triangle stretches in all sorts of crazy directions (thanks to Seth's waffling) until Anna leaves town near the end of the season.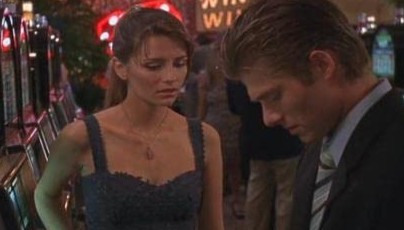 When the series begins, Marissa has a longtime boyfriend, Luke (Chris Carmack). But the first time they meet, Marissa's immediately drawn to Ryan — and then all hell breaks loose in her relationship with Luke. When Marissa catches Ryan hooking up with Gabrielle just as she was ready to confess her mutual feelings for him, Marissa seeks out Luke and has sex for the first time in a twisted act of insecurity and revenge. These conflicts create some fantastic tensions early in the season, but peace does prevail — at least until Luke hooks up with Marissa's mother!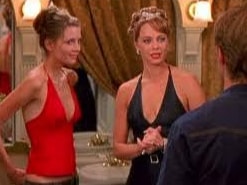 Though Marissa and Luke are no longer interested in each other romantically by the middle of the season, they have managed to form a friendship, which is especially important to Marissa as she deals with the many life changes brought about by her parents' divorce. That is until her ex-boyfriend and her mother find themselves attracted to each other — and act on it! Julie (Melinda Clarke) and Luke try to keep their "booty calls" secret, but when knowledge of their rendezvous spreads, well, I can't blame Marissa for her outsized reaction! Things don't end well for Luke — or his car.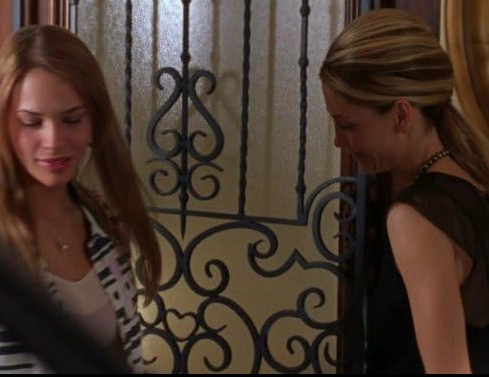 Kirsten and Jimmy dated when they were teenagers and later share a close friendship as they live next door to each other with their respective families. When Kirsten's younger sister starts popping up around Newport and ends up dating Jimmy, many people are rubbed the wrong way, including Kirsten (and Jimmy's ex-wife, Julie).
Does Kirsten still have feelings for her former flame? Or is it just weird seeing your little sister hook up with the guy who used to babysit her? It's more of the latter, but even though this isn't a traditional love triangle (especially since Kirsten is happily married), I was nonetheless struck by the complex nature of this tangled web.