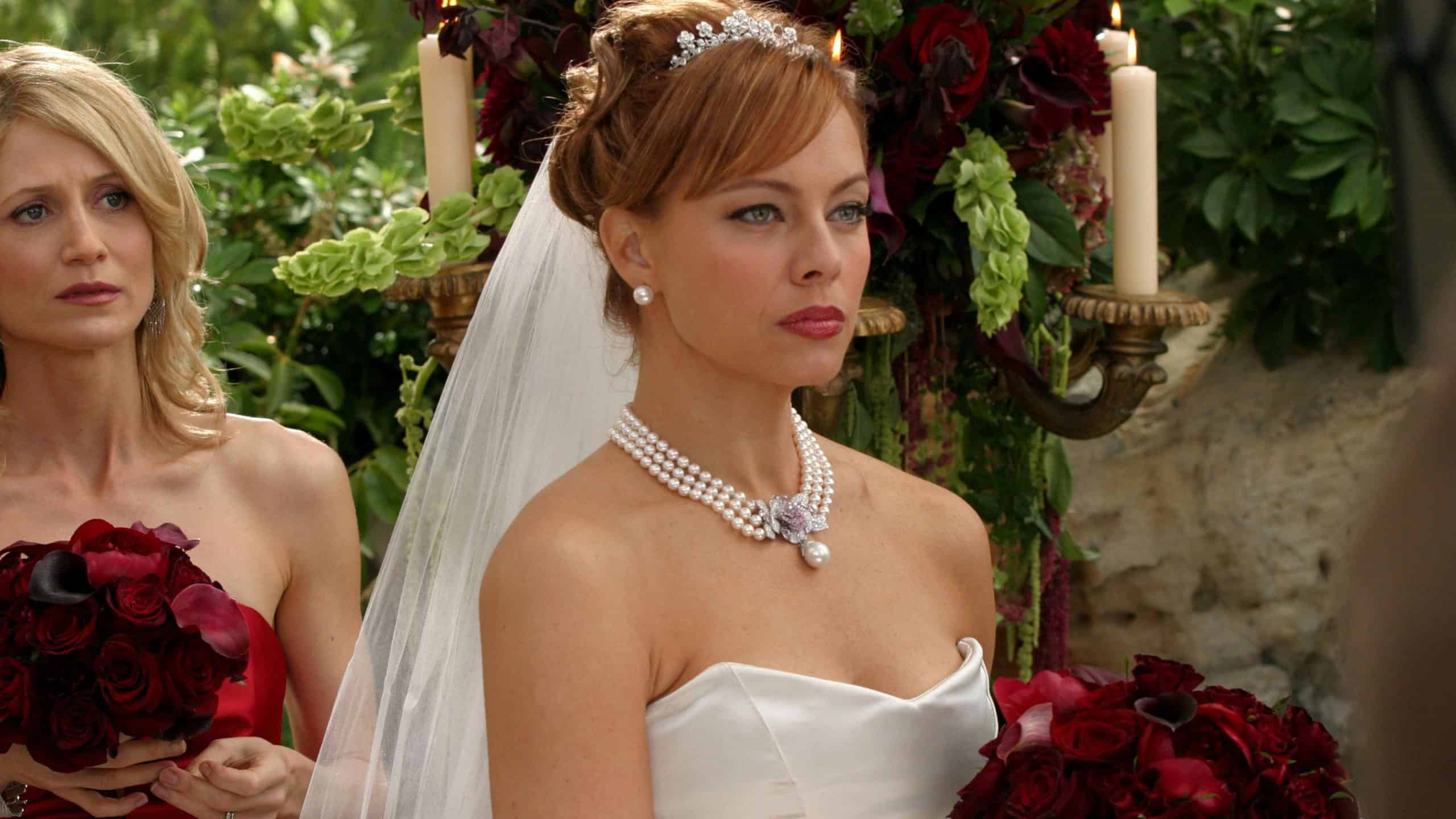 The 17th episode of "The O.C." Season 1 is titled "The Rivals," but any episode could have that title! Like many teen dramas, this show loves a good rivalry, but even more, the writers love to feature unexpected moments of camaraderie and levity between two characters typically at odds. As I recently rewatched the series' first season, I found myself obsessing over these unlikely pairings.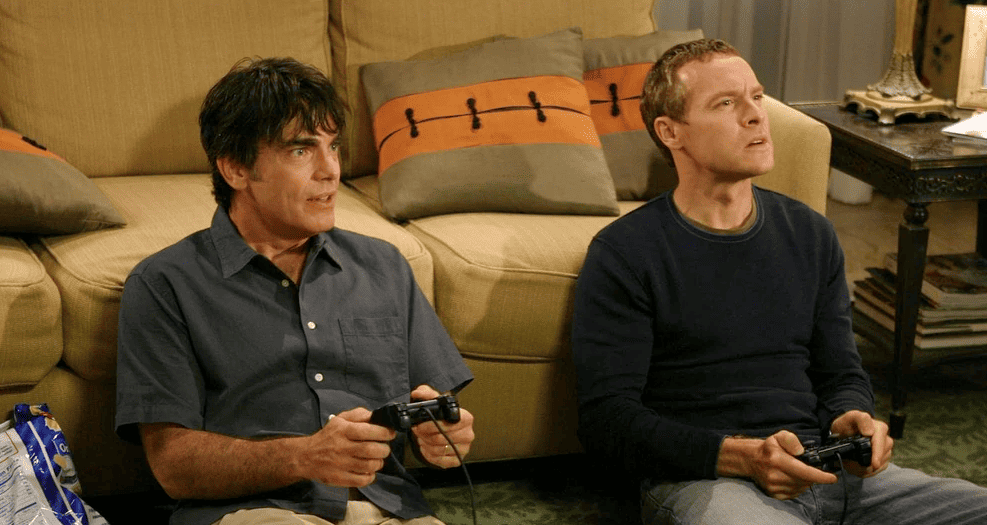 Jimmy (Tate Donovan) used to date Kirsten (Kelly Rowan). Sandy (Peter Gallagher) is now married to Kirsten. Oh yeah, when the series begins, we learn that Kirsten and Sandy have lived right next door to Jimmy and his wife, Julie (Melinda Clarke), for quite some time! It's no surprise, then, that Jimmy and Sandy aren't the best of friends in Season 1's earliest episodes.
But awkwardness be damned: When they end up playing video games together in the fifth episode, we get an unexpected glimpse at a friendly bond brewing beneath their usual oppositional nature. I loved seeing these two become pals in business and pleasure as the season went on.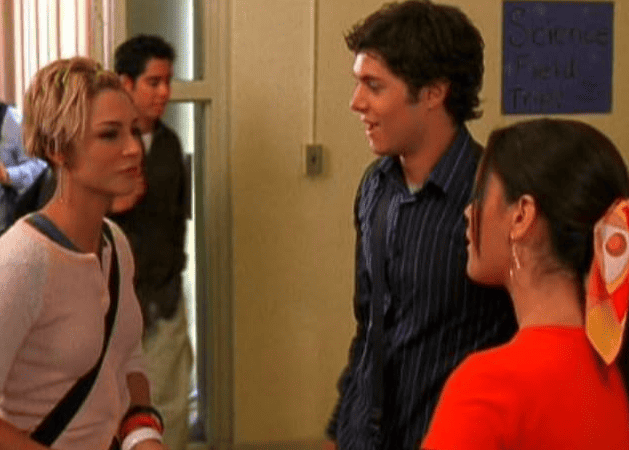 Once Anna (Samaire Armstrong) and Summer (Rachel Bilson) realize they're both interested in Seth (Adam Brody), they become instant rivals — an age-old stereotype. However, this stereotype gets turned on its head a bit in Episode 12, when Anna makes a comment to Summer about the importance of men treating women with respect. We see Summer have not only a moment of clarity about Seth, but also admiration for Anna.
Even though their rivalry continues, the two often treat each other with kindness, and I appreciate these hints of female empowerment. Like Anna and Summer, I too sometimes find myself singing "The Golden Girls" theme song.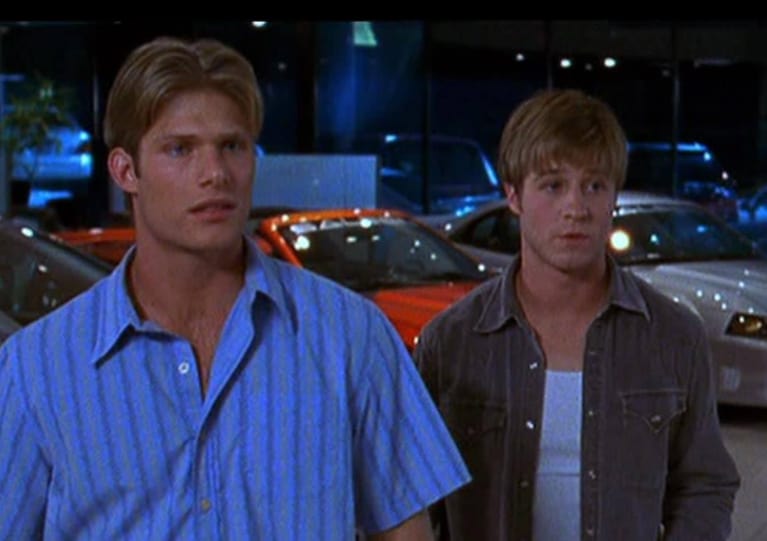 Rivals from the pilot, Luke (Chris Carmack) and Ryan (Ben McKenzie) grow to be something like friends by the end of Season 1 and rely on each other heavily in the Oliver (Taylor Handley) era. But we also see seeds of mutual respect early on, despite the many punches thrown between them. Luke does, after all, rescue Ryan from the model-home fire in the second episode, and it was wonderful seeing Ryan being an ally to Luke when Luke's dad is outed later on.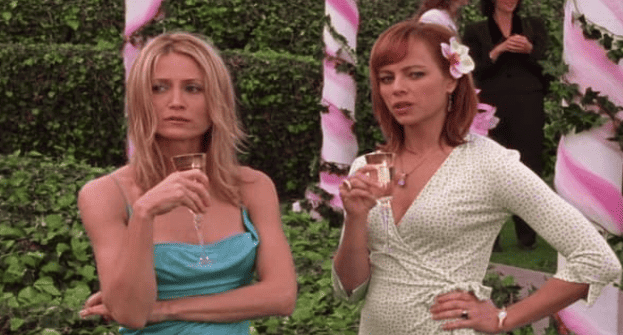 Next-door neighbors Kirsten and Julie are understandably wary of each other, given that Kirsten used to date Julie's husband, Jimmy. Later, Julie becomes romantically involved with Kirsten's father, Caleb (Alan Dale). But when, halfway through the season, Kirsten's younger sister Hailey (Amanda Righetti) returns home, presumably hoping to get some money from the uber-wealthy Caleb, the rivals find themselves doing a lot of eye-rolling together. These opportunities for fun, snarky commentary between the two resurface later in the season when Hailey starts dating none other than Jimmy. I'll say it: KiKi + JuJu = BFF!
Check out the unlikely pairings from Season 2 as my rewatch journey of "The O.C." continues!