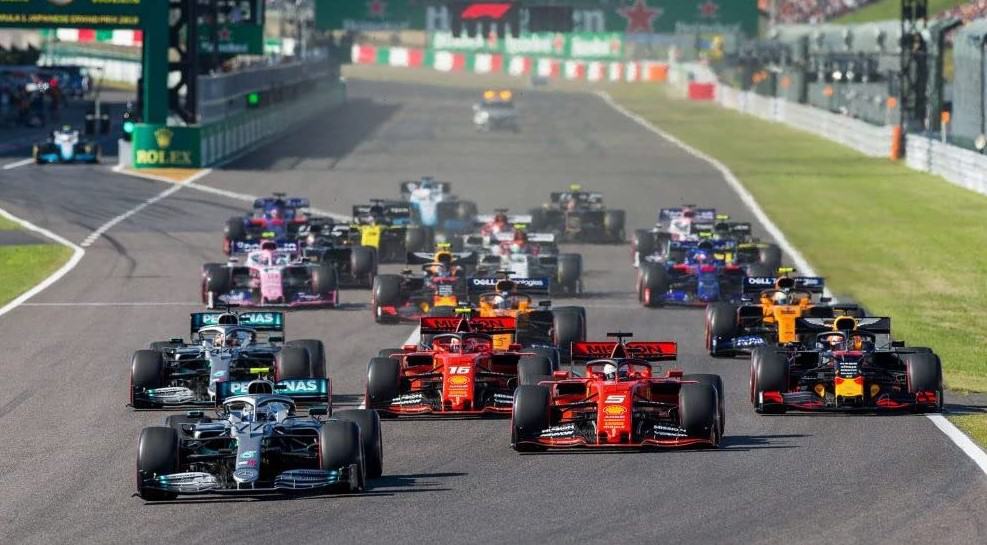 As the 2023 Formula 1 season approaches, there's no better time to learn the ins and outs of the most beloved motorsport worldwide. Though Formula 1 has been around since 1950, its star has risen significantly in recent years thanks to Netflix's "Drive to Survive" documentary series. It's an exciting time as ever for Formula 1, but it's not the easiest sport to jump into.
Formula 1 has a certain way of doing things, which may not make sense if you're unfamiliar. Once you get the basics, however, Formula 1's roller-coaster season is intoxicating. The three-day event never lacks for drama, with team rivalries, on-track spats, and pointed jabs in the media building up to the race on Sunday. Even if you don't care much for cars, the personalities on and off the track are a reason to stay tuned in, especially later in the season.
You can watch Formula 1 on ESPN or sign up for F1 TV ($79.99 per year). As the legendary Formula 1 announcer says to kick off every race, "It's lights out, and away we go."
The Formula 1 season kicks off with pre-season testing. This year, preseason testing took place from Feb. 23 to 25 at the Bahrain International Circuit. During preseason testing, teams can fully run their new cars to work out all the kinks, which is televised for all to see. While pre-\season testing is sometimes indicative of future performance in the season, it's unwise to pin your hopes on promising results. Last year, for example, McLaren looked like a top team in preseason testing, but it ended the season in fifth place.
The first race, or grand prix, of the 2023 season is the Bahrain Grand Prix — the same circuit used for preseason testing. The 2023 season has 23 races on the calendar; the 24th race, which was supposed to be in China, was canceled. The Las Vegas Grand Prix, the penultimate race of the season, is the only new event on the calendar.
Because Formula 1 travels around the globe, there are short breaks after every two or three races. There's a big, monthlong summer break, an excruciating amount of time for fans but a much-needed rest for teams and drivers.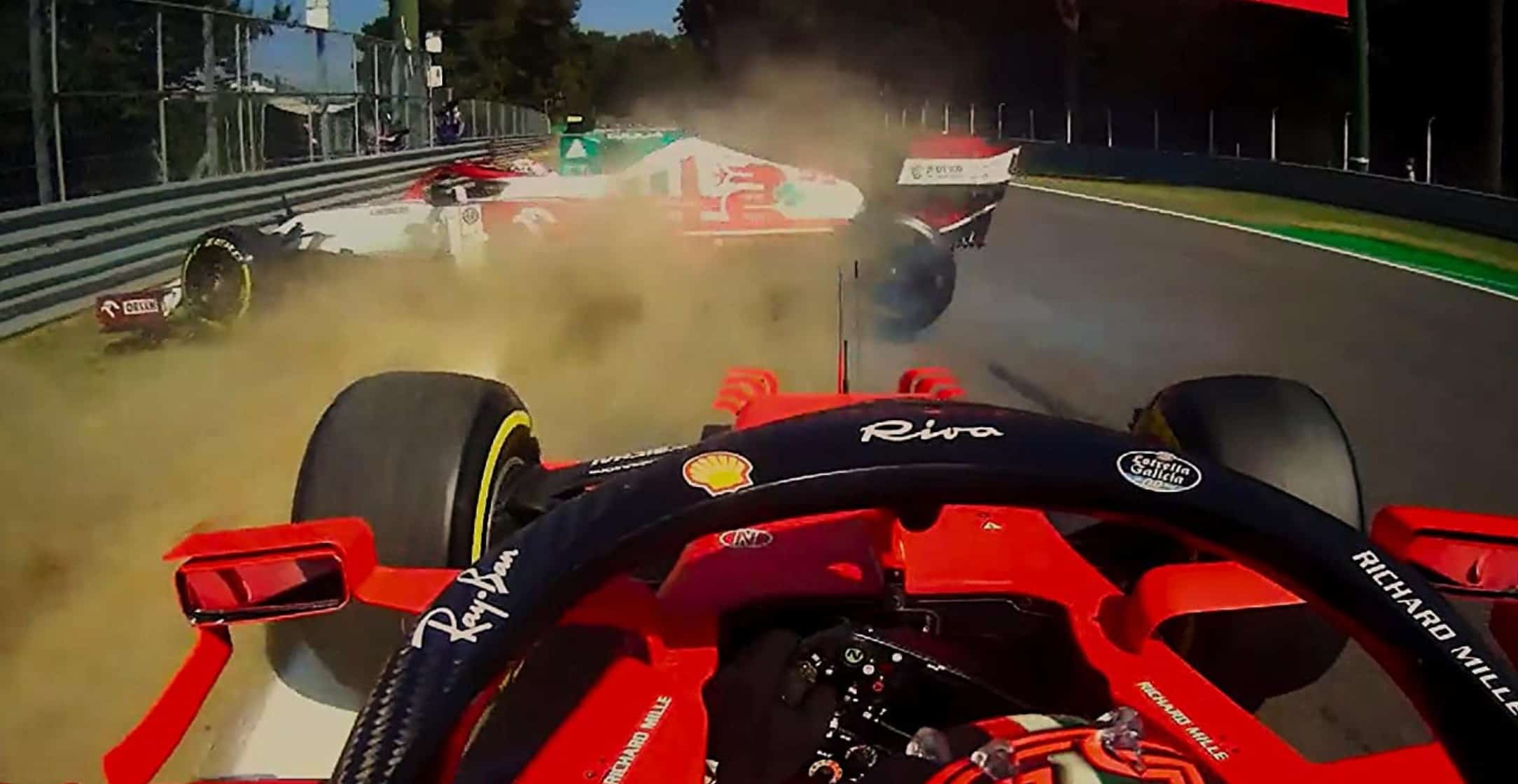 The 2022 season introduced new car regulations that significantly changed Formula 1 car design going forward. As a result, most teams didn't build a great car at the beginning of 2022. In addition, the regulations changed the car's aerodynamics to use ground effects, causing many cars to suffer from porpoising, an issue that causes cars to bob up and down as it generates downforce like a porpoise. The porpoising was bad enough to cause physical strain on some drivers; it led to new rules for the 2023 season, such as slightly higher cars and a sensor for monitoring porpoising. Now that teams understand the regulations better, competition will hopefully be more balanced.
Each Formula 1 grand prix is a three-day event that begins on a Friday and ends on Sunday with the race. Free practices one and two happen on Fridays, typically a few hours apart — practice is an hourlong session where teams can run both cars and experiment with their setup. The third practice session takes place on Saturday and is followed by qualifying.
Qualifying
Formula 1 qualifying uses an elimination format over three rounds. The first round, or Q1, is open to all drivers, with only the top 15 drivers allowed to move forward. In Q2, only 10 drivers move forward. The final round, Q3, doesn't eliminate any more drivers but arranges their order from first, or pole position, to 10th. The entire session takes an hour: Q1 is 18 minutes long, Q2 is 15 minutes, and Q3 is 12 minutes long. In cases of bad weather or an accident, qualifying is paused until the track is clear again. Qualifying doesn't guarantee a driver will end in that position, but in some races, such as Monaco, qualifying can mean exactly that.
Over the past two seasons, F1 has experimented with a sprint qualifying format that changes the weekend schedule. Sprint qualifying weekends are few and spread out throughout the season. Only six of the 23 grand prix on the calendar will host a sprint race in 2023. While teams are not big fans of sprint race qualifying, it gives fans more value for their money.
On sprint race weekends, teams are given only one practice session on Fridays, followed by the same elimination qualifying from the paragraph above. On Saturdays, teams have a second practice session leading into the sprint race. However, sprint races are much shorter than the Sunday race and award a fraction of the points. Drivers line up for the Sunday race based on the sprint race results.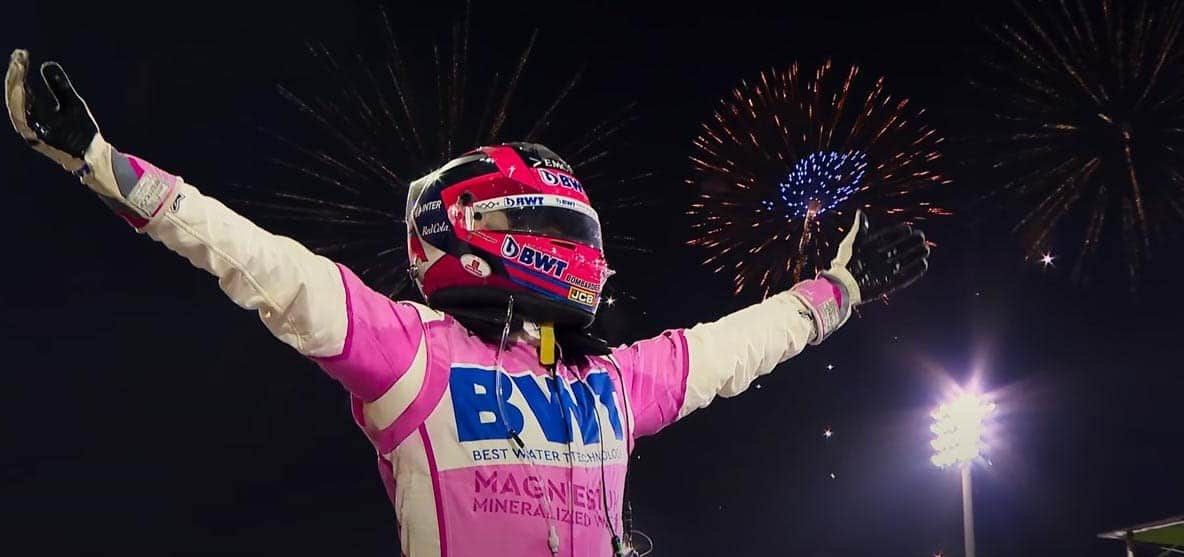 The Race
Finally, there's the race on Sunday. To the uninitiated, an F1 race can seem boring, but a lot goes on. Pit stop times, tire strategy, weather delays, and accidents can cause the race to shift in the span of a lap. There's also the moment-to-moment racing on the track, which heats up when drivers attempt to overtake for a better position, a move that can result in interesting radio messages and crashes. Once you understand the dynamics of a race, you can't look away during a grand prix.
Formula 1 works on a points-based system. Only the first 10 drivers are granted points at the end of a grand prix, meaning the other 10 drivers go home with nothing but a pat on the back. These are the points granted for each place:
| 1st | 2nd | 3rd | 4th | 5th | 6th | 7th | 8th | 9th | 10th |
| --- | --- | --- | --- | --- | --- | --- | --- | --- | --- |
| 25 | 18 | 15 | 12 | 10 | 8 | 6 | 4 | 2 | 1 |
Drivers can also win one additional point by getting the race's fastest lap. On sprint qualifying weekends, the top eight drivers in the sprint race earn points going from eight points for first place down to one point for eighth place.
Since each team has two drivers, points from both drivers are combined to create the team's total points. At the end of the season, the team with the most points wins the Constructors' Championship. While teams have won the championship in the final race, some teams have been dominant enough to win with a handful of races left on the calendar. It's a high honor to win this championship. Most teams consider moving one or two places from the prior season a win. A better result than the previous season can make a big difference, with more sponsorship dollars to spend on car development, engineers, and drivers.
In addition to the Constructors' Championship, there is the Drivers' Championship. There can only be one winner, causing a lot of strife between teammates, especially toward the end of the season when teams will order the No. 2 driver to fall back or not race the No. 1 driver. Typically, both the driver and the team win a championship, but there are exceptions. For the 2021 season, Max Verstappen — from Red Bull Racing — won the Drivers' Championship, while Mercedes won the Constructors' Championship.
There are a total of 10 teams in Formula 1. Teams are led by principals, who oversee the day-to-day running of the team and are responsible for a team's success. These are the teams and principals for the 2023 Formula 1 season in order of last season's championship ranking.
Red Bull Racing – Red Bull Power Trains (RBPT) (Christian Horner): Red Bull won its first championship since 2013 last year, and it's a strong contender to win the 2023 championship. The team was penalized last year for exceeding the budget cap, which cost it precious aerodynamic testing time that could be a setback. However, with a strong pair of drivers and more experience with making Red Bull power units — the engine for an F1 car — the team will most likely emerge as one of the top teams for the 2023 season.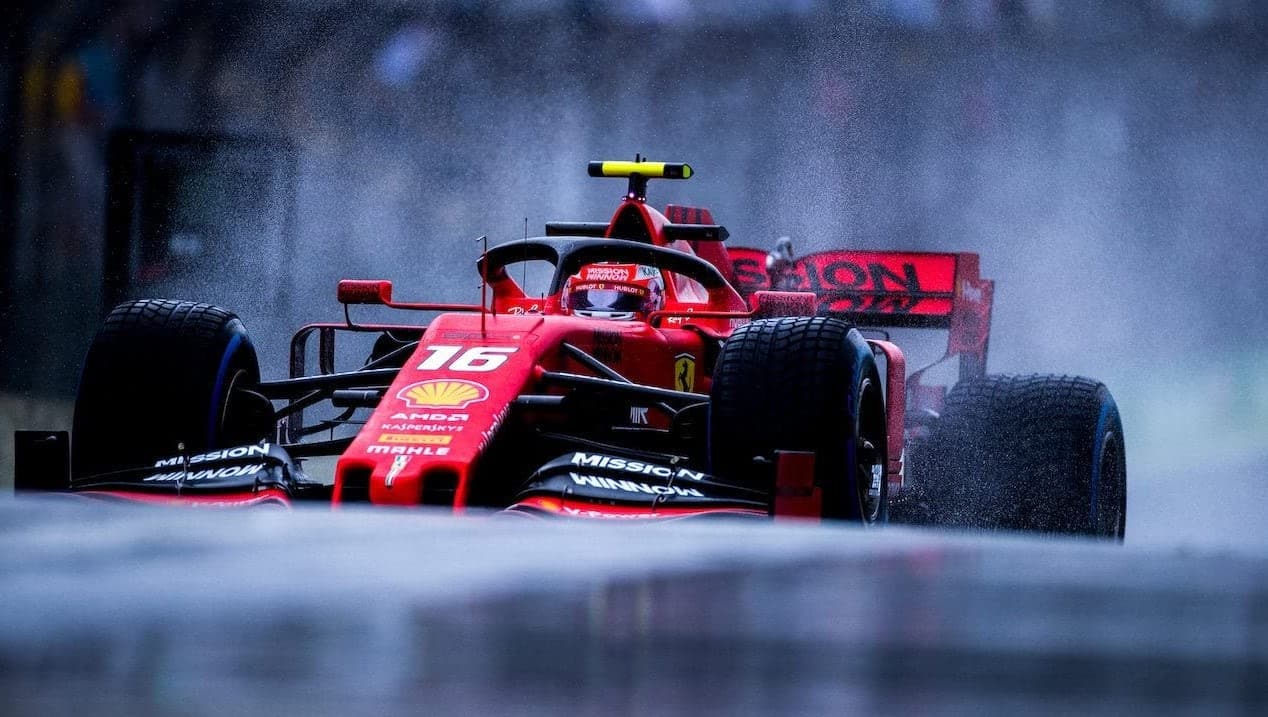 Scuderia – Ferrari (Frédéric Vasseur): Ferrari had a strong start to the 2022 season, with many eager to finally see the prancing horse back on top. All was well until engine troubles and bad strategy tanked the team's hopes. Ferrari pinned the team's disastrous results on Ferrari Principal Mattia Binotto. As a result, Ferrari brought Frédéric Vasseur over from Alfa Romeo, hoping he'll turn things around for the once-victorious team. So long as Ferrari prevents its engines from exploding mid-race, 2023 might be the year.
Mercedes-AMG Petronas – Mercedes (Toto Wolff): No other team in recent memory has dominated F1 quite like Mercedes, winning eight consecutive championships from 2014 to 2021. After nearly a decade of winning, Mercedes finally hit a snag in 2022. Mercedes produced an uncompetitive car when the car regulations changed last season, and it was playing catch-up for most of the season. The silver arrow's fortunes began to turn toward the latter half of the season, but it was too late to compete for the championship. Now that Mercedes has a better grasp of the new regulations, the team is poised to return with a vengeance.
BWT Alpine – Renault (Otmar Szafnauer): The French team produced a fast car last season but was inconsistent. The Renault engine's unreliability cost the team valuable points. In addition, the relationship between the team's drivers began to deteriorate after several on-track mishaps, which led to one driver's surprise move to a different team. Now with two talented French drivers that are rumored to not get along, Alpine could go through the same intra-team drama. Regardless, it should be an interesting season.
McLaren – Mercedes (Andrea Stella): The 2022 season didn't go as planned for McLaren. A slow, inconsistent car and a struggling driver sealed the team's fate early on, but it did show flashes of brilliance at the Singapore and Emilia Romagna Grand Prix. Going into the 2023 season, McLaren has a new young driver with a lot of promise and a new team principal. However, the team's success depends on the Mercedes engine's reliability, which wasn't so great last year.
Alfa Romeo – Ferrari (No Team Principal): Alfa Romeo is a junior Ferrari team, which means many view it as a driver academy for up-and-coming drivers. That doesn't mean the team can't produce a good car, but last year's Ferrari engine let it down multiple times. That being said, with one experienced driver and another sophomore driver piloting the 2023 Alfa Romeo car, the team has the talent to go far. However, after old team boss Frédéric Vasseur left for Ferrari, the team's unorthodox managerial structure could be an issue going forward. Rather than a single team principal, Alfa Romeo is trusting the operation to three people who will each handle different team matters.
Aston Martin Aramco – Mercedes (Mike Krack): Aston Martin has fallen off, finishing in seventh place the last two seasons. After Sebastian Vettel retired last season, Aston Martin acquired the talents of another championship-winning driver. Not much will change if the team produces another slow car this season, but if pre-season testing is any indication, Aston Martin's 2023 car could be competitive in the mid-pack.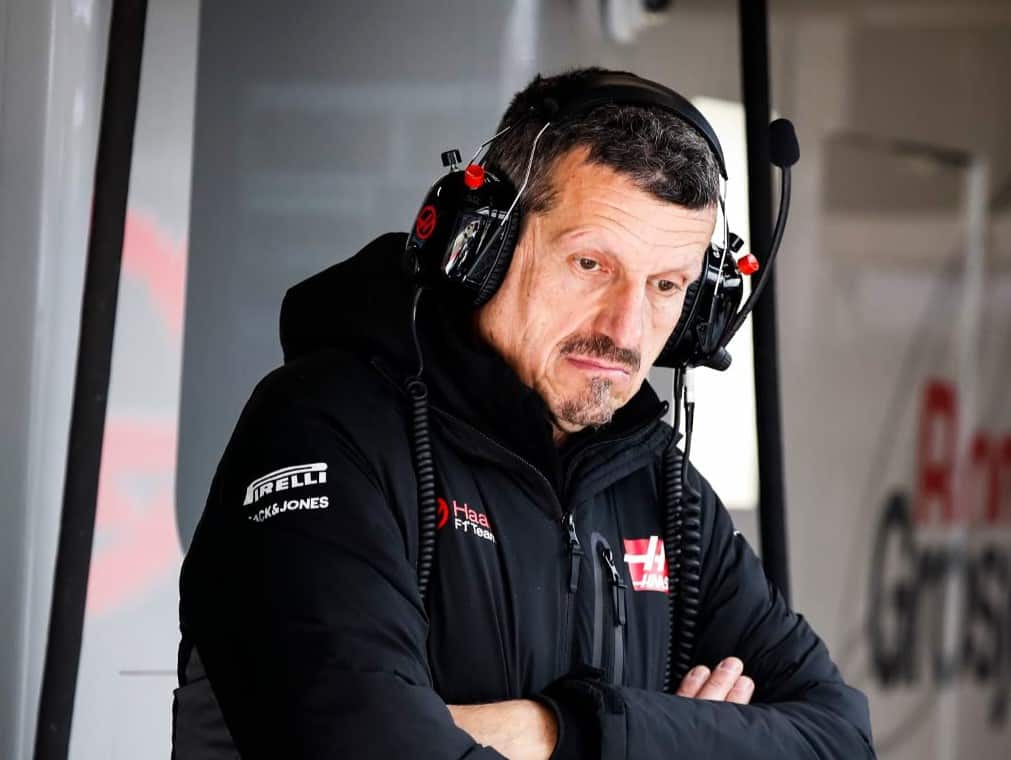 MoneyGram Haas – Ferrari (Guenther Steiner): Haas, the lone American team on the grid, is an oddball team. Rather than design every part of its car, Haas buys every part it can per the regulations. It's a clever, money-saving move, but it also puts the team at the mercy of its competitors. The team, led by the most outspoken principal in F1, made a decent car last year, but the unreliable Ferrari engine and a struggling sophomore driver kept them near the bottom. Haas could do well in 2023 now that it has two experienced drivers, though that depends on the Ferrari engine.
Scuderia AlphaTauri – RBPT (Franz Tost): Red Bull's junior team, Scuderia AlphaTauri, didn't do well last year, dropping from sixth place the year before. Though AlphaTauri had two talented drivers, the car wasn't there like the previous year. The team's new driver could shake things up if he learns the car quickly, but this could be another write-off year for the Italian team.
Williams – Mercedes (James Vowles): Williams was once synonymous with championships, but the 21st century has not been kind to the English team. However, with new owners at the helm, there's hope for Williams. Last year's eight-point finish was better than the no-points finish in 2020, but the team still finished dead last only a year after finishing in eighth place. A new team principal and promising rookie driver could be exactly what the team needs.
With only 20 seats available — two per team — Formula 1's drivers must face intense pressure and scrutiny to keep their seats. All that frustration comes out on the track, sometimes even off the track, because in F1 a driver is only as good as his last race. This pressure-cooker environment creates big moments throughout the season, forming rivalries between teams and sometimes teammates that make for great TV. In F1, you root for drivers as much as teams, so here's a little info on all 20 drivers for the 2023 F1 season in order of last season's championship standings.
Max Verstappen (Red Bull): Max is a divisive driver, but after back-to-back championships, he's F1's new golden boy. He was unbeatable in 2022 and will likely dominate in 2023 if Red Bull makes a fast, reliable car.
Charles Leclerc (Ferrari): Charles emerged as an early frontrunner for the 2022 championship until reliability issues and terrible team strategy cost him the championship. The Monégasque driver has the talent but is missing the car to take him all the way.
Sergio "Checo" Perez (Red Bull): Checo's career as a journeyman has finally ended, solidifying his position as a Red Bull driver. The Mexican driver had a big 2022, bagging two wins and his first qualifying pole position. After a squabble with his teammate late last season, Checo might challenge his status as the No. 2 driver in 2023.
George Russell (Mercedes): With an aw-shucks personality you can't not root for, George is last year's success story. The British driver finally joined a competitive team in 2022 after wasting his talent for three years at Williams. George exceeded expectations at Mercedes, placing higher than his teammate. He'll be looking to do the same in 2023.
Carlos Sainz Jr. (Ferrari): The smooth operator didn't have the smoothest season, yet he showed he deserved his seat at Ferrari. Carlos netted his first race win and pole position qualifying in 2022, giving him the confidence to challenge his teammate in 2023. Carlos may not be as fast as Charles, but he's reliable and cool under pressure.
Lewis Hamilton (Mercedes): Lewis is one of the most accomplished drivers in the history of F1, earning seven championships since 2008. Since his controversial loss against Max in 2021, Lewis hasn't been in top form. While the 2022 Mercedes car wasn't competitive, Lewis fell behind his younger teammate. Still, Lewis has made big comebacks before, so don't count him out yet.
Lando Norris (McLaren): McLaren bet big and early on Lando, and his last two seasons have not disappointed. Even in last year's car, Lando managed to get some big finishes. As the No. 1 driver heading into 2023, McLaren's hopes are riding on Lando's shoulders.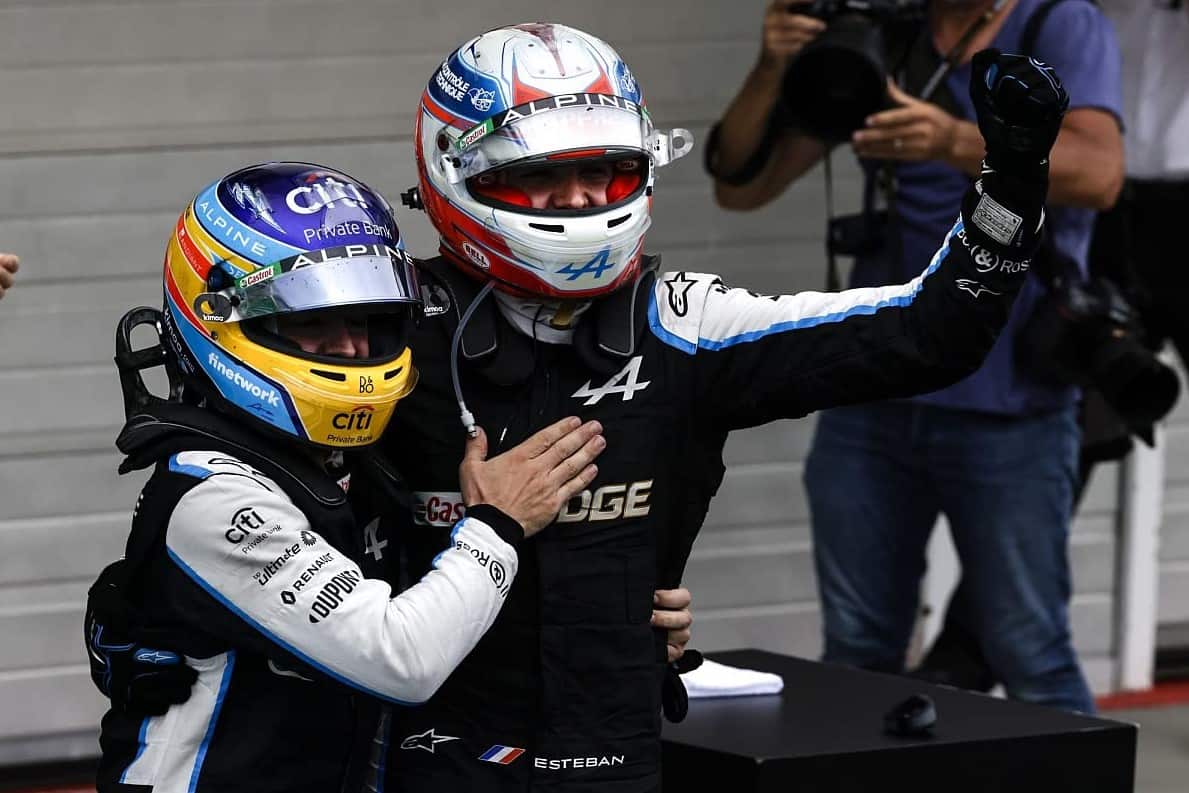 Esteban Ocon (Alpine): Esteban hasn't had much success in F1, but he's never had a great car. Esteban often outpaced his championship-winning teammate when the 2022 Alpine car was working. After nabbing a miracle of a win in 2021, Esteban will look to get another in 2023.
Fernando Alonso (Aston Martin): The Spaniard may be the oldest driver on the grid, but he hasn't lost his speed. Fernando is a fierce competitor who doesn't suffer mediocrity, which is why he left Alpine for Aston Martin. The 2023 season could be Fernando's final campaign, depending on how it goes.
Valtteri Bottas (Alfa Romeo): Once Mercedes' No. 2 driver, the Finn is now the top dog at Alfa Romeo. Valtteri doesn't say much off the track and mostly keeps to himself; he's as fierce as they come on track. Last year wasn't what Valtteri expected, but he couldn't do much with a so-so car. In 2023, Valtteri will be looking to return to top form like when he was at Mercedes.
Kevin Magnussen (Haas): Kevin left F1 behind after losing his seat for the 2021 season, but when Haas' Russian driver got the boot, Kevin returned to his old seat. The Dane didn't lose a step while he was away and had a tremendous start to the season. Though the car didn't always produce great results, he showed his racecraft multiple times. K-Mag, as the fans call him, is a crowd favorite. Hopefully, he will have a better car this season.
Pierre Gasly (Alpine): Pierre spent the last couple of seasons at AlphaTauri after being demoted from Red Bull. In that time, he earned back his confidence and even got a win, which doesn't happen with a junior team. Now that he's left the Red Bull family, the Gasman is ready to prove that he can be the top driver at a proper team.
Lance Stroll (Aston Martin): Lance is the son of Lawrence Stroll, the owner of the Aston Martin racing team. Lance was recently injured in an accident and is still in recovery. Aston Martin has Felipe Drugovich ready to fill in if Lance isn't back in racing shape in time for the Bahrain race. As the 2022 Formula 2 champion, Drugovich is the right person for the job.
Yuki Tsunoda (AlphaTauri): The foul-mouthed Japanese driver is a force on the track. His driving style occasionally puts him in the wall, but he's gotten better at finding the car's limit and finishing in one piece. As he enters the 2023 season, his third with the junior team, it's time for Yuki to shine.
Zhou Guanyu (Alfa Romeo): Zhou Guanyu entered F1 in 2022 after finishing third in the Formula 2 Drivers' Championship. The Chinese driver proved to be a steady hand during his rookie season, keeping the car in one piece, which is uncharacteristic for F1 rookies. While he finished near the bottom, the points don't tell the whole story. Despite his best efforts, the 2022 Alfa Romeo car's unreliability tanked Zhou's season, failing him four times. Now entering his second season, he'll need to show his pace if he plans to stay in the sport.
Alexander Albon (Williams): After being let go from Red Bull and spending a season away from an F1 cockpit, the Thai-British driver got a seat with Williams in 2022. He could do little with the 2022 Williams car, though he still scored points in three races. Alex's 2023 hopes ride on the performance of the FW45.
Nyck de Vries (AlphaTauri): The Dutch driver is among the most promising F1 rookies in recent years. He's already won Formula E and Formula 2 championships. Nyck surprised everyone last year when he stepped in for Alex Albon at the last minute and scored points, which is practically unheard of. The pressure will be on de Vries in 2023 as he tries to live up to the hype.
Nico Hülkenberg (Haas): Nico hasn't had a seat since 2019, yet he has competed in five F1 races as a backup driver since then. So when Haas went shopping for a new driver, it looked to Nico, F1's johnny-on-the-spot. The German is a talented driver with terrible luck. He holds the unenviable record for most F1 career starts without a podium. Maybe 2023 is the year his luck turns.
Oscar Piastri (McLaren): If the Australian driver hadn't gotten out of a messy contract, he would've been driving for Alpine. With the matter resolved, however, Oscar is McLaren's new driver for 2023, replacing the beloved Daniel Ricciardo. Because he's a Formula 2 winner, it's predicted that Oscar will perform well this season.
Logan Sargeant (Williams): There's not much to say about Logan, apart from being the first American driver in F1 since 2015. Logan also garnered attention by winning the Rookie of the Year award in 2022 for finishing fourth in the overall standings.