The first great streaming service — and still essential
As the first big name in the streaming game, Netflix is a staple of most homes' streaming service lineups. A longtime front-runner due to its groundbreaking features, including offline downloads, compatibility with various devices, and 4K content, the platform is best known for its tour de force originals, which have catapulted Netflix from a streaming service into cultural zeitgeist territory. Hit series like "Stranger Things" and "The Crown" have earned the platform the title of cultural arbiter, fueling water cooler banter for the better part of 13 years.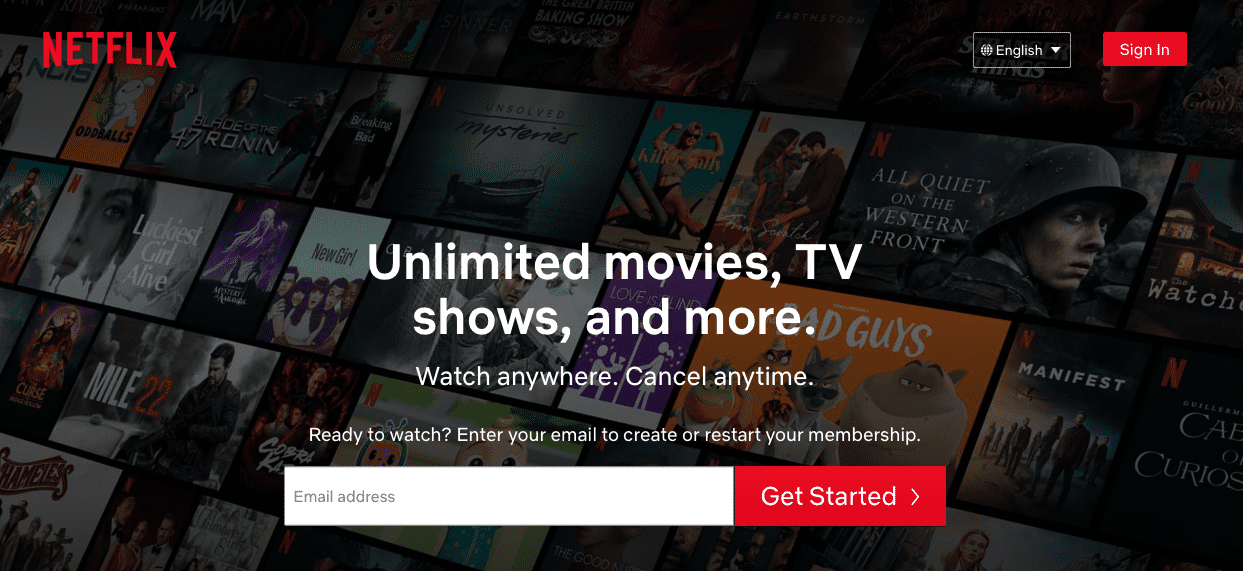 But even with Netflix's chokehold on the cultural conversation, changes are coming. From a new ad-supported version to its shrinking library of familiar favorites, Netflix looks a lot different than it did in 2007. Here's our complete guide to Netflix, including information about the best Netflix original series, how much Netflix costs, and even how to cancel Netflix.
What Shows and Movies Are on Netflix?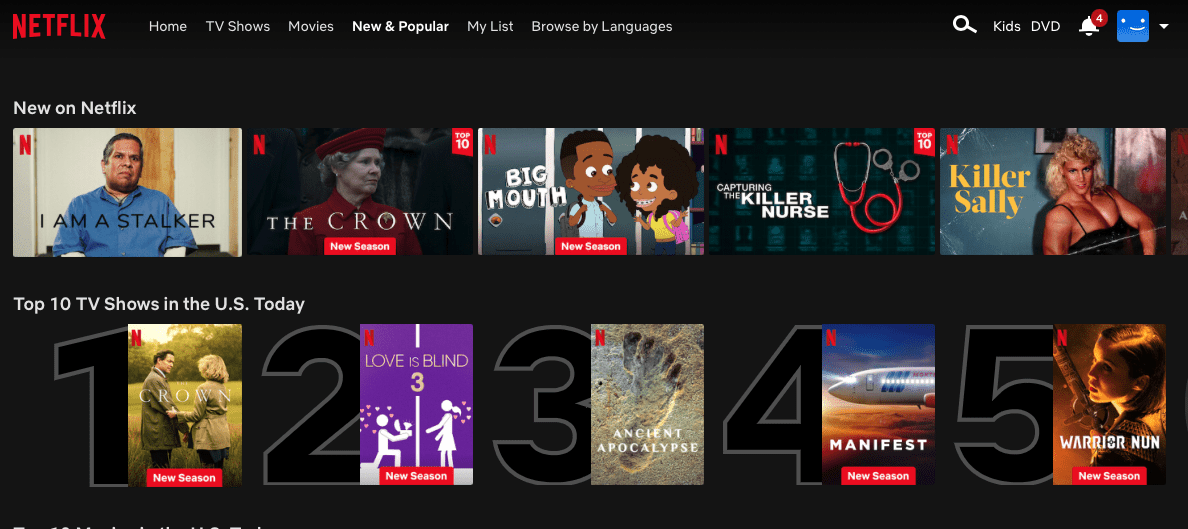 Netflix remains one of our favorite streaming choices. While it has a respectable library of core titles, Netflix Originals take the streaming service into a production powerhouse. In 2022, Netflix Originals took home 24 Emmy Awards, rivaling legacy Hollywood studios. But with the focus squarely on producing new original content, Netflix's library is shrinking. Favorites like "Schitt's Creek" and "Friends" (among others) have left the platform.
Due to these changes, Netflix is having a more challenging time taking on competitors like Hulu and Max, which offer a better balance between critically acclaimed content and originals. That said, Netflix still provides a lot of value, and you can find a lot of great TV shows and movies to watch on the platform. Here are just a few of our favorites:
TV Shows
"Stranger Things"
"Guierellmo del Toro's Cabinet of Curiosities"
"Love Is Blind"
"Big Mouth"
"The Crown"
Movies
"The Watcher"
"Blonde"
"Eyes Wide Shut"
"Natural Born Killers"
"Homecoming: A Film by Beyoncé"
Documentaries
"The Vatican Girl"
"The Girl in the Picture"
"Orgasm Inc.: The Story of One Taste"
"Killer Sally"
"Sins of the Mother"
What Devices Can I Use to Watch Netflix?
Since Netflix essentially created the streaming space in 2007, it actually predates the arrival of streaming boxes and devices. Fun fact: Roku built its original device with Netflix in mind, and that commitment hasn't changed. Netflix has a quality app for almost every major platform and device you might have in your home.

Streaming platforms and devices
Portal from Facebook
Nvidia Shield
Many smart TVs, including models from LG, Samsung, and Sony
Mobile devices
Android
iOS (iPhones and iPads)
Windows Phone
Video game consoles
Xbox Series X/S, Xbox One, Xbox 360
PS3, PS4, PS5
PS Vita
Other
In-browser app (Mac, Windows, and more)
Many Blu-ray players
Select cable set-top boxes
If your favorite device can stream at all, then it almost certainly can run Netflix. If you're unsure about your particular brand of smart TV or streaming box, you can head over to Netflix's website to check out the complete list.
How Much Does Netflix Cost?
While Netflix used to be one of the cheapest options around, those days are far behind us. Netflix's subscription model has undergone a significant overhaul since 2007, including introducing an ad-supported version, charging for multiple accounts, and ending the free trial program. Subscriptions range from $6.99 per month for the ad-supported version to $19.99 per month for the Premium tier. Here's the full breakdown of Netflix plan costs and features:
| Plan | Basic with ads | Basic | Standard | Premium |
| --- | --- | --- | --- | --- |
| Cost | $6.99 per month | $9.99 per month | $15.49 per month | $19.99 per month |
| Simultaneous devices | Watch on 1 supported device at a time | Watch on 1 supported device at a time | Watch on 2 supported devices at a time | Watch on 4 supported devices at a time |
| Selection | Some movies and TV shows unavailable, unlimited mobile games | Unlimited movies, TV shows, and mobile games | Unlimited movies, TV shows, and mobile games | Unlimited movies, TV shows, and mobile games |
| Resolution | HD | HD | Full HD | Ultra HD |
| Ads | Yes | Ad-free TV shows and movies | Ad-free TV shows and movies | Ad-free TV shows and movies |
| Download | None | Download on 1 supported device at a time | Download on 2 supported devices at a time | Download on 4 supported devices at a time |
A couple of major drawbacks with the Basic with ads plan (besides the ads, of course) include the inability to download titles for offline viewing and limited access to Netflix's library of shows and movies. For those features, you'll have to upgrade to Basic, Standard, or Premium.
It's also worth mentioning that Netflix is cracking down on account sharing by asking for device verification and charging an extra fee for multiple accounts. So, if you want to watch on two supported devices or more, you'll have to go with the Standard or Premium plans.
How to Cancel Netflix
If you aren't a big fan of Netflix Originals, or if you just need to make some space in your budget for other streaming services, canceling Netflix is quite easy. Of course, since there are no contracts, you can always cancel and come back in the future when the new season of "Stranger Things" drops. Check out our guide to find out how to cancel Netflix in a couple of clicks.
All About Netflix
Netflix still reigns supreme in the streaming game. Despite its faults (annoying auto-play feature, extra costs for multiple accounts, and hit-or-miss library) Netflix remains a cornerstone of both streaming libraries and culture. Even with the recent price increases, we found Netflix to still offer substantial value and selection for your streaming satisfaction.