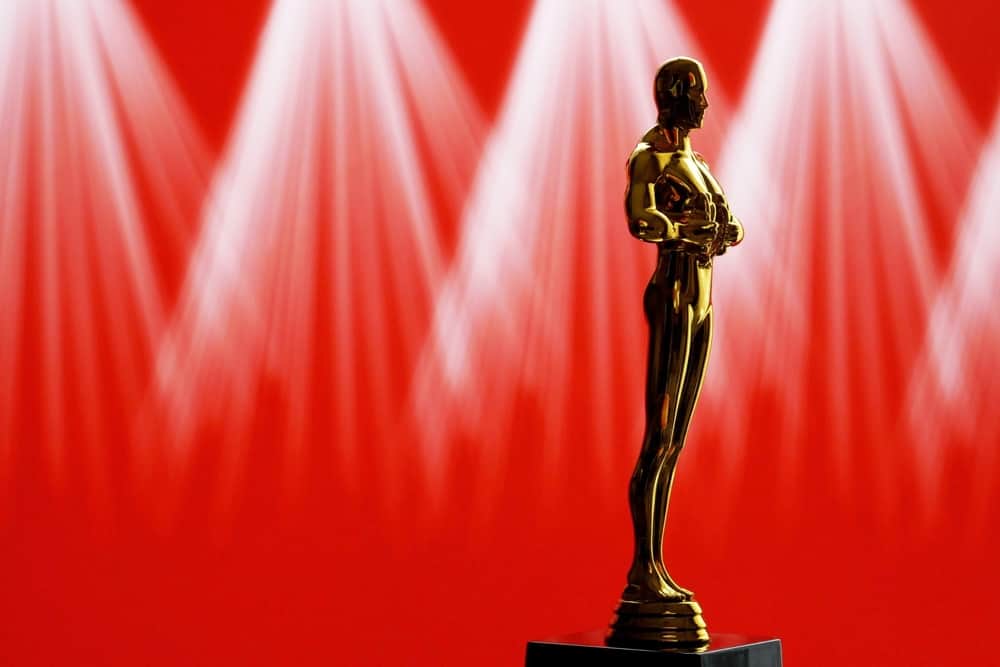 Most of the Academy Awards (aka the Oscars) seem pretty straightforward. Categories such as Best Costume Design, Best Original Screenplay, and Best Director are all self-explanatory — nominees include films with stellar costume design, outstanding screenplays, and an excellent directorial hand. The Academy of Motion Picture Arts and Sciences focuses mostly on American films, however, so how does it determine the nominees for a category like Best International Feature Film?
History of the Best International Feature Film Award
At the inaugural Academy Awards ceremony in 1929, no foreign-language films were even mentioned. In the years after World War II, a handful of foreign-language films were awarded special or honorary awards by the Academy. There was little rhyme or reason to the awards except that they were foreign-language films released in the U.S. This prototype of the Best International Feature Film award was sporadic and inconsistent. In 1953, there was no award given.
Jean Hersholt, the Academy president at the time, argued that an international award could help promote closer relationships between American and foreign filmmakers, allowing them to learn from each other and celebrate filmmaking as an art. The first category for non-English language films, Best Foreign Language Film, was created in 1956. In 2020, it was renamed Best International Feature Film.
How Are Nominees Decided?
The Academy invites every country to submit what that country considers its best film. Each country is allowed only one submission, which must come from an organization, jury, or other entity operating in that country's film industry.
The Best International Feature Film award also comes with some extra eligibility requirements, especially compared to other awards categories. The Academy does not require the films to be released in the U.S., but the films must be released during the eligibility period in their country of origin. The eligibility period for Best International Feature Film begins and ends before the period for other categories, which tends to be the exact calendar year.
Nominees for the award must be in a language other than English. Films that have been dubbed in English (anime nerds, keep your "sub vs. dub" debates to yourselves) are eligible, but films with the majority of dialogue in English can't be nominated. In 2019, the Nigerian film "Lionheart" was disqualified by the Academy because it contained too much English, even though English is the official language of Nigeria.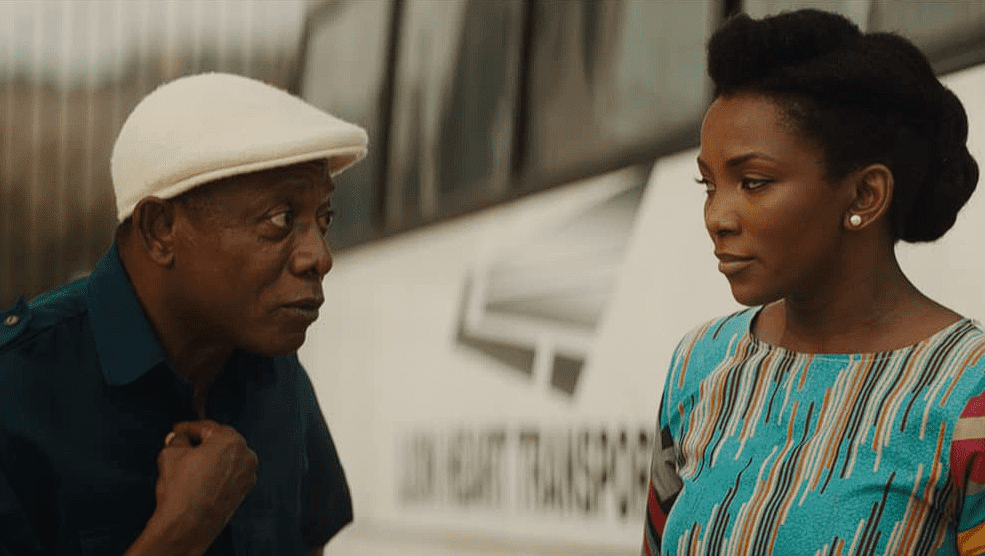 Films must also be released in theaters before a television or internet release or they are ineligible for the Best International Feature Film award, like the 2004 Dutch film "Bluebird." If it's decided that a submitting country hasn't exercised sufficient artistic control over its nominated film, it can also be refused or disqualified by the Academy, like in the case of the 2020 film "Persian Lessons," submitted by Belarus. Most disqualifications happen before nominations have been made official, and only one film, Uruguay's 1992 submission "A Place in the World," was removed from the final ballot after being nominated.
Who Actually Wins the Award?
The award for Best International Feature Film differs from other awards in some key ways, the first of which is that it's not awarded to the film's director, but rather the film's country of origin. Since 1947, the Academy has doled out 72 awards to foreign films — 57 to films from European countries, seven to films from Asia, five to films from Central and South America, and three to African films. In 2020, the South Korean film "Parasite" became the first International Feature Film Award winner (as well as the first non-English language film) also to win Best Picture.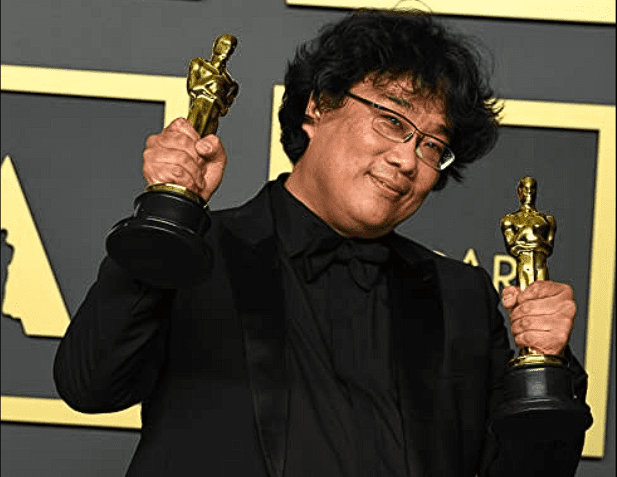 Certain countries have historically dominated this particular category. Italy has received the award 14 times and France has received it 12. The list of award winners can serve as something of a time capsule, since among the winners you can find entries from West Germany, which won once; Czechoslovakia, which won twice under this name and once as the Czech Republic; and the Soviet Union, which won three times.
Which Films Have Been Nominated for the 2023 Academy Award for Best International Feature Film?
| Original Title | Title Used in Nomination | Language | Country of Origin | Director |
| --- | --- | --- | --- | --- |
| "Im Westen nichts Neues" | "All Quiet on the Western Front" | German, French | Germany | Edward Berger |
| "Argentina, 1985" | "Argentina, 1985" | Spanish | Argentina | Santiago Mitre |
| "IO" | "EO" | Polish | Poland | Jerzy Skolimowski |
| "An Cailín Ciúin" | "The Quiet Girl" | Irish | Ireland | Colm Bairéad |
| "Close" | "Close" | French, Dutch | Belgium | Lukas Dhont |
Other Films Submitted for Best International Film
Of course, not every film submitted makes it to the final ballot. There are still plenty of excellent films contained in this year's submissions, however, which include Uganda's first submission and Tanzania's first submission since 2001.
If you need more international films to fill your movie nights, take a look at some of the submissions that almost made the final cut.
| Original Title | Title Used in Nomination | Language | Country of Origin | Director |
| --- | --- | --- | --- | --- |
| "Corsage" | "Corsage" | German, French, English, Hungarian | Austria | Marie Kreutzer |
| "Retour à Séoul" | "Return to Seoul" | French, Korean, English | Cambodia | Davy Chou |
| "Ankabut-e Moqaddas" | "Holy Spider" | Persian | Denmark | Ali Abbasi |
| "Saint Omer" | "Saint Omer" | French | France | Alice Diop |
| "Chhello Show" | "Last Film Show" | Gujarati | India | Pan Nalin |
| "Bardo, Falsa Crónica de Unas Cuantas Verdades" | "Bardo: False Chronicle of a Handful of Truths" | Spanish, English | Mexico | Alejandro González Iñárritu |
| "Le Blue du Caftan" | "The Blue Caftan" | Arabic | Morocco | Maryam Touzani |
| "Joyland" | "Joyland" | Urdu, Punjabi | Pakistan | Saim Sadiq |
| "Heojil Kyolshim" | "Decision to Leave" | Korean, Mandarin | South Korea | Park Chan-wook |
| "Boy From Heaven" | "Cairo Conspiracy" | Arabic | Sweden | Tarik Saleh |