With the Marvel Cinematic Universe progressing through Phase Four and entering Phase Five, casual fans and Marvel die-hards alike will undoubtedly be flocking to movie theaters and gathering around their favorite Disney Plus-enabled streaming devices.
The MCU has become critically important to Disney Plus, so it makes sense that there are so many new series on the horizon for Marvel fans. But with so much content in store, it could be easy to let some of your future Marvel favorites slip accidentally through the cracks.
In order to make sure you catch all your Marvel favorites – take a look at the release schedule below.
'What If…?' Season 2 (Early 2023)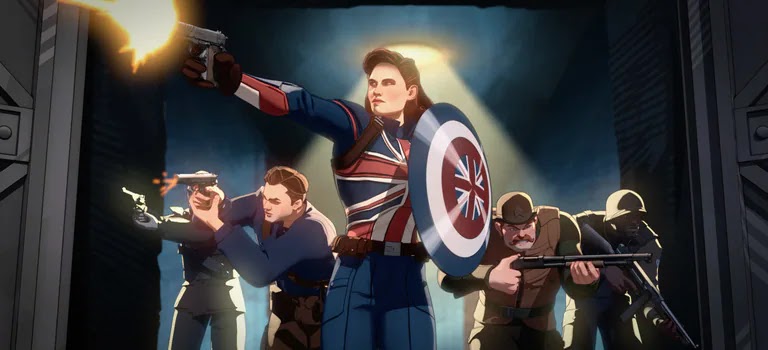 The first season of "What If…?" gave fans magnificent alternate-reality versions of all their favorites, like Captain Carter and Star-Lord T'Challa. Little official information has been revealed about the second season other than the fact that it's coming sometime in early 2023 and that a third season is already in the works.
With Phase Four wrapping up, the writers for "What If…?" have even more to pull from than the first time around. Expect more fun character mash-ups and alternate universes – watch it on Disney Plus.
'Ant-Man and the Wasp: Quantumania' (Feb. 17)
The "Ant-Man" threequel, "Ant-Man and the Wasp: Quantumania," marks the official beginning of Phase Five of the MCU. In this upcoming installment, Scott Lang (Paul Rudd) and Hope van Dyne (Evangeline Lilly) take Scott's daughter, Cassie (Kathryn Newton), along on a romp through the Quantum Realm, putting them in conflict with classic Marvel villain Kang the Conqueror (Jonathan Majors).
Peyton Reed, who fans will remember from the original "Ant-Man," as well as the sequel, "Ant-Man and the Wasp," returns a third time to direct "Ant-Man and the Wasp: Quantumania." So fans of the "Ant-Man" formula need not fret – we get a new story with (hopefully) the same feel, coming soon to theaters.
'Secret Invasion' (Spring 2023)
This star-studded series brings Samuel L. Jackson (as one-eyed badass Nick Fury, who he has portrayed) back into the fold, along with fan-favorites S.H.I.E.L.D. agent Maria Hill (played by Cobie Smulders) and Talos (played by Ben Mendelsohn), Fury's adversary-turned-ally from "Captain Marvel."
This new series looks loaded with established Marvel characters, and we should expect to see CIA agent Everett Ross (played by Martin Freeman) and Rhodey, aka War Machine (portrayed by Don Cheadle). Look out for new favorites like Emilia Clarke as Abigail Brand, who Marvel comic buffs might know as the commander of S.W.O.R.D.
Fans should be on the lookout for a six-episode season on Disney Plus sometime in early 2023.
'Guardians of the Galaxy Vol. 3' (May 5)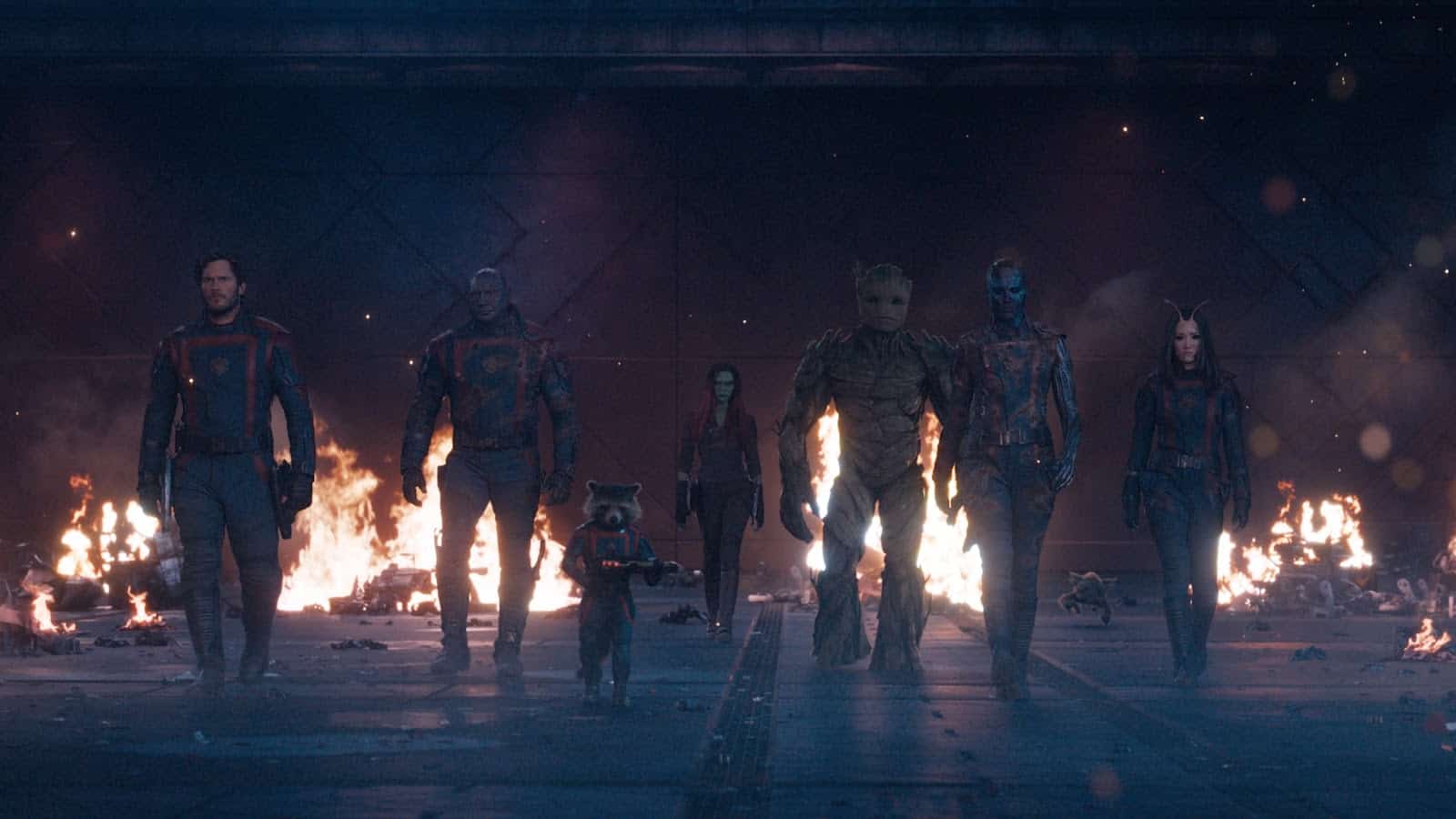 At this point, fans just need to let James Gunn do his thing; after two incredible "Guardians of the Galaxy" installments, Gunn is back once again as writer and director, this time of "Guardians of the Galaxy Vol. 3."
All your familiar "Guardians" favorites (well…except for Yondu) return, with Chris Pratt as Peter Quill, Zoe Saldaña as Gamora, Dave Bautista as Drax, Vin Diesel as Groot (this time styled as "swole Groot" by Gunn), Pom Klementieff as Mantis, Karen Gillan as Nebula, and Bradley Cooper as Rocket.
In addition to a stellar soundtrack, as is tradition with "Guardians" films, fans can expect to learn more about Rocket's origins, which finally completes his story arc that has spanned both "Guardians" films, "Infinity War," and "Endgame." Don't forget to buy tickets for the theatrical release once they become available!
'The Marvels' (July 28)
This theatrical release serves double duty as a sequel to "Captain Marvel" and a continuation of the Disney Plus series "Ms. Marvel." So far, we know Brie Larson will be reprising her role as Captain Marvel, Iman Vellani will be reprising her role as Ms. Marvel, and Teyonah Parris will be reprising her role as Monica Rambeau. Fans should keep an eye out for Samuel L. Jackson returning, once again, as Nick Fury at some point.
Little is confirmed about the plot, but we know that Captain Marvel, Ms. Marvel, and Maria Rambeau start to trade places every time they use their powers. Hijinks and super-hero rigmarole ensue – find out more details as we get closer to the theatrical release in late July.
'Echo' (Summer 2023)
True to form in every phase – every character worth a spinoff gets a spinoff. In "Echo," set to air on Disney Plus in the summer of 2023, we follow Maya Lopez (played by Alaqua Cox), leader of the Tracksuit Mafia from 2021's "Hawkeye" series.
After the "Hawkeye" finale, Lopez goes back to her hometown in Oklahoma, but Marvel librarians will recognize Charlie Cox's Matt Murdock (aka Daredevil) and Vincent D'Onofrio's Wilson Fisk (aka Kingpin). Whether these two Hell's Kitchen natives make their way to Oklahoma or Lopez makes her way to New York is unclear, but with these two extra Marvel favorites in the mix, we can be sure it'll be a wild ride either way.
'Loki' Season 2 (Summer 2023)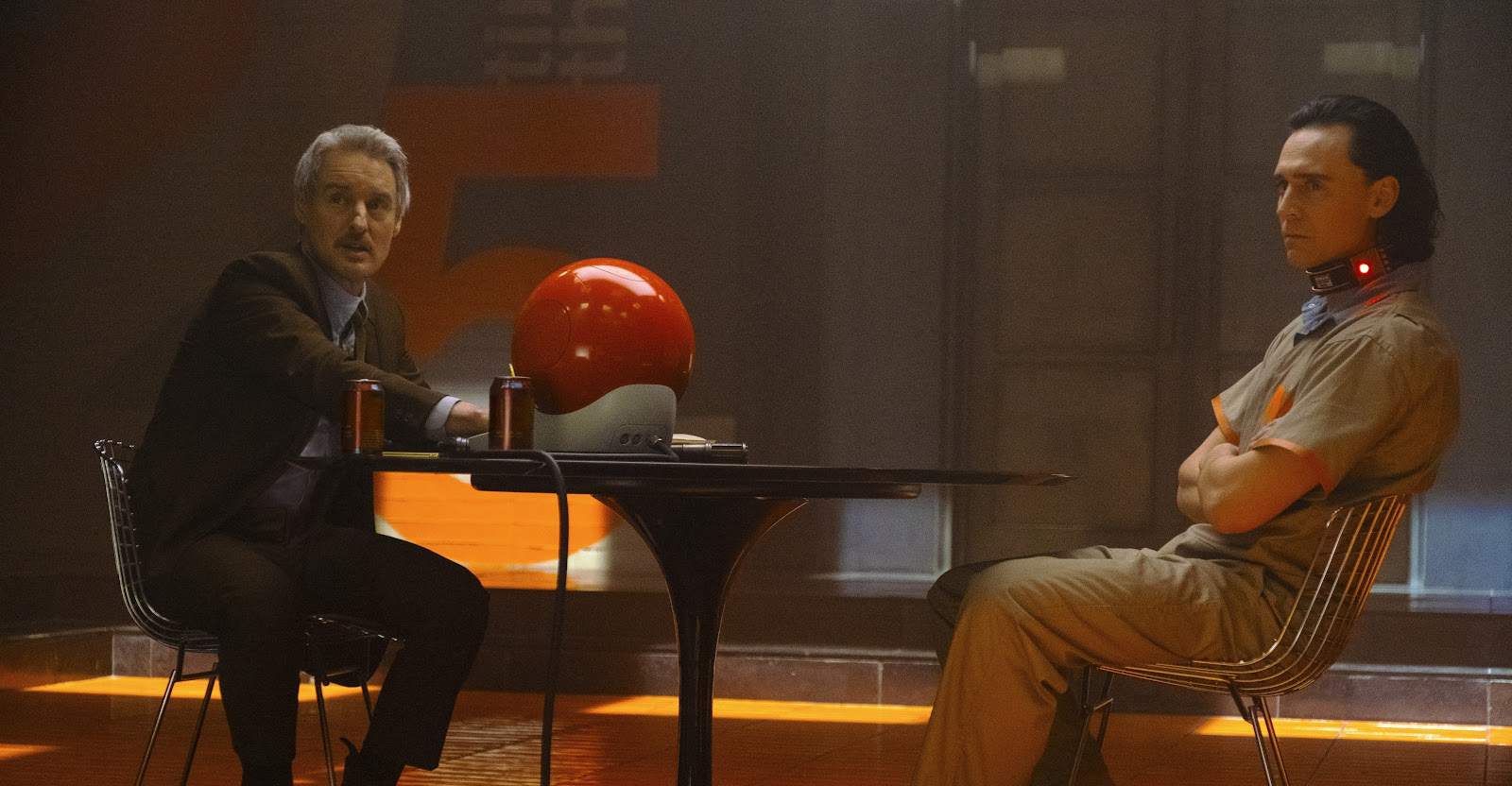 "Loki" is coming back around for a second season on Disney Plus and is slated for release in "mid-2023," according to Disney. Par for the course for Disney Plus MCU fare, they have a six-episode season planned for us. Head writer Michael Waldron claims the storyline from the first season will continue, albeit in a way that explores "new emotional ground" for Tom Hiddleston's Loki.
All your favorites from Season One are slated to return: Sophia Di Martino as Sylvie, Owen Wilson as Mobius, Gugu Mbatha-Raw as Ravonna Renslayer, and Tara Strong as Miss Minutes. Unfortunately, Crocodile Loki hasn't been confirmed (yet).
As of May 2022, the first season of "Loki" was the most-watched Marvel Disney Plus series to date, so fans are going to flock to the continuation of the series.
'Ironheart' (Fall 2023)
"Black Panther: Wakanda Forever" fans will be excited by this Disney Plus series, which stars Dominique Thorne as Riri Williams, an MIT student introduced in "Black Panther: Wakanda Forever." Williams creates a powered suit of armor that rivals Iron Man's and takes up the mantle of Ironheart. This is one of the newest Marvel comic characters to make it to the big (and then little) screen, and Disney is keeping a lot of details close to their collective chests. We know that The Hood, aka Parker Robins (and played by Anthony Ramos), is the main villain.
If you couldn't get enough of Riri Williams in "Wakanda Forever," this series is made just for you.
'X-Men 97' (Winter 2023)
Disney earned the respect of every millennial Marvel fan in one fell swoop – for many of us, the original animated "X-Men" series was an afterschool staple. Many of the surviving voice actors from the original series have confirmed their return for "X-Men 97," including fan-favorite Cal Dodd as Wolverine. For a certain generation of X-Men fans, these voices are the first we remember for specific characters – sorry, Hugh Jackman.
It's not all just more of the same, though. In the original series finale, Professor X leaves Earth to find alien medical care, and Magneto is slated to take his place as the head of the X-Men in this continuation/reboot. Mutants like Cable and Nightcrawler have also joined the X-Men team.
We also get the original theme song, and a second season has already been announced.
'Agatha, Coven of Chaos' (Winter 2023)
"Wandavision" fans won't want to miss "Agath, Coven of Chaos," starring Kathryn Hahn as witch Agatha Harkness. Marvel has been characteristically tight-lipped about the details, but fans can expect a return to Westview, New Jersey. New additions to the cast include Aubrey Plaza (of "White Lotus" fame) and Joe Locke (from "Heartstopper"), but the characters they'll portray are, as of yet, unknown to the public. If you're looking for more Wanda and Vision action, don't look here: Elizabeth Olson and Paul Bettany will not be in attendance this time around.
We needed more Agatha, anyway.