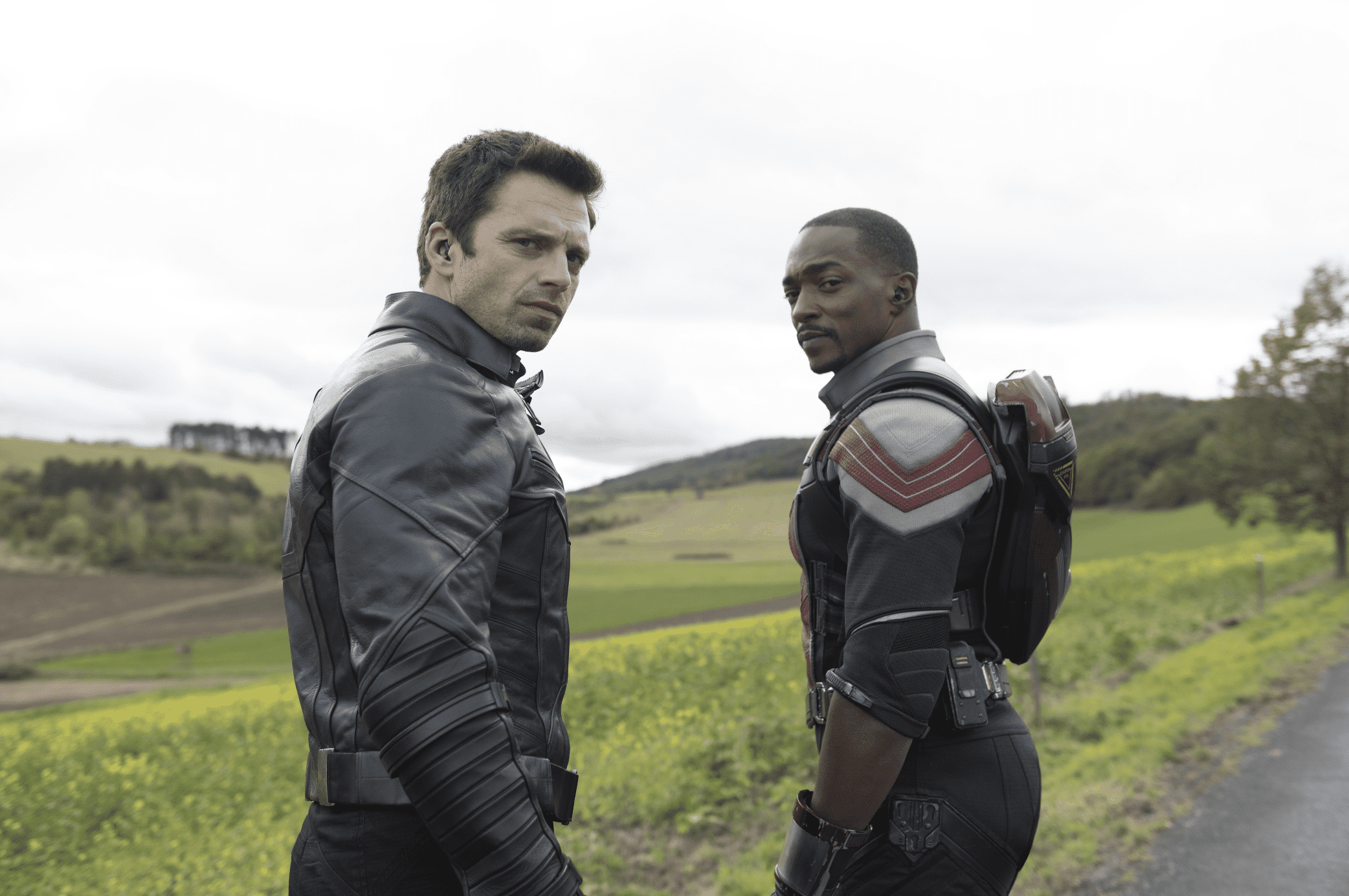 Whether you've been a fan of the Marvel Universe since reading the comics as a kid or since watching the superheroes come to life on the big screen (aka the Marvel Cinematic Universe), we have good news for you. A ton of Marvel content is available on Disney Plus, including TV shows that bring back that nostalgic Saturday-morning-cartoon feeling. Our favorite part is you can watch them in conjunction with the movies, since some of the shows carry on plots and have crossover characters.
If you can't get enough of all things Marvel, here are 11 Marvel TV shows to watch on Disney Plus — one of the best streaming services.
'She-Hulk: Attorney at Law' (2022)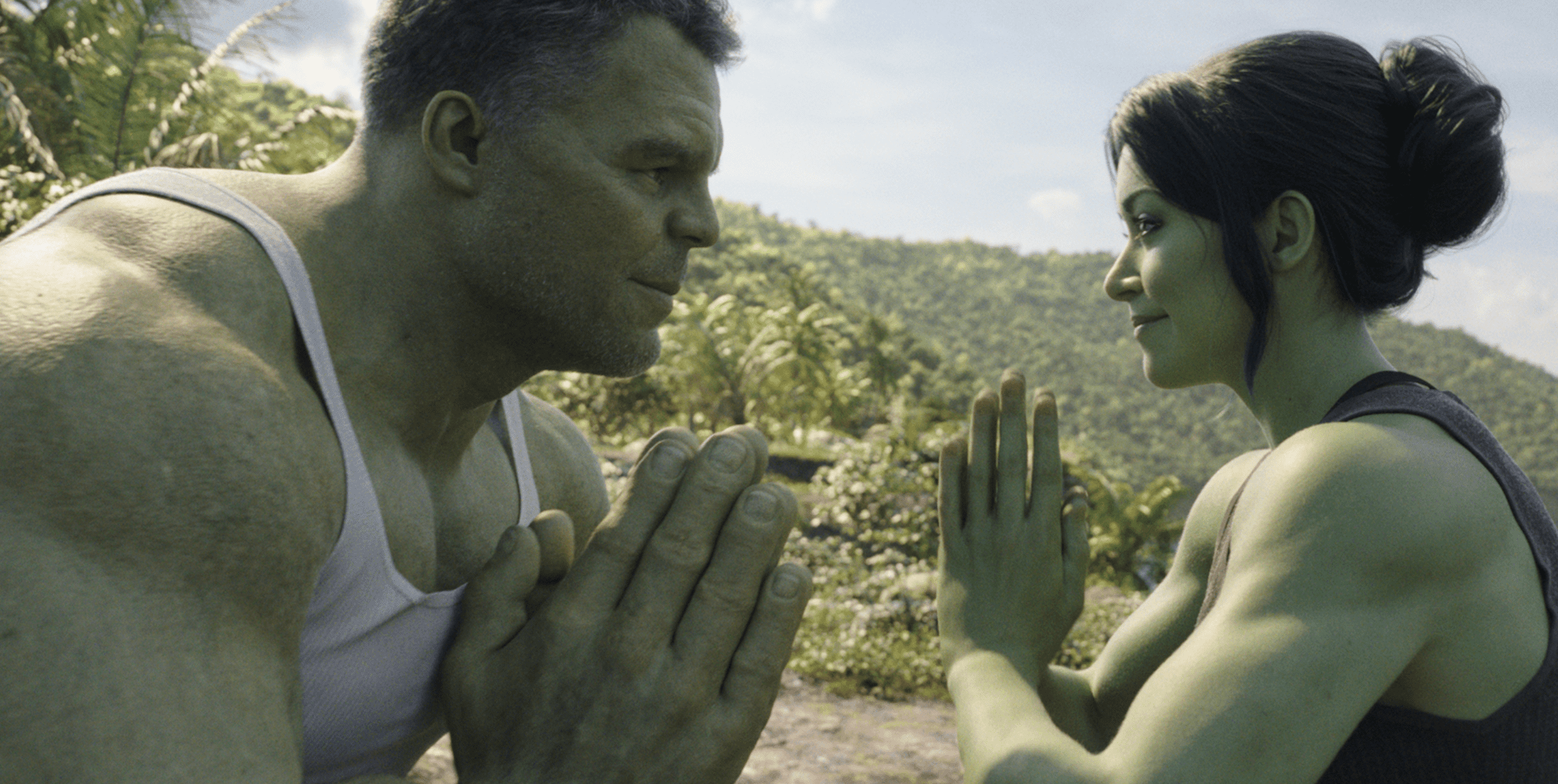 What's better than having the Hulk around? Having two Hulks! Jennifer Walters (Tatiana Maslany) goes on a road trip with her cousin Bruce Banner (Mark Ruffalo). After a sudden car accident with a few injuries, they find out she now has the ability to turn into a Hulk as well.
After training with Bruce and learning the tricks of the trade, Jennifer goes back to her life as a lawyer. When she accidentally lets out her green beast in the courthouse, she's offered a job at a prestigious law firm. But there's a catch: She has to practice as the She-Hulk for the superhuman law division.
What's not to like about another female superhero? Hop onto Disney Plus and join Jennifer for her origin story.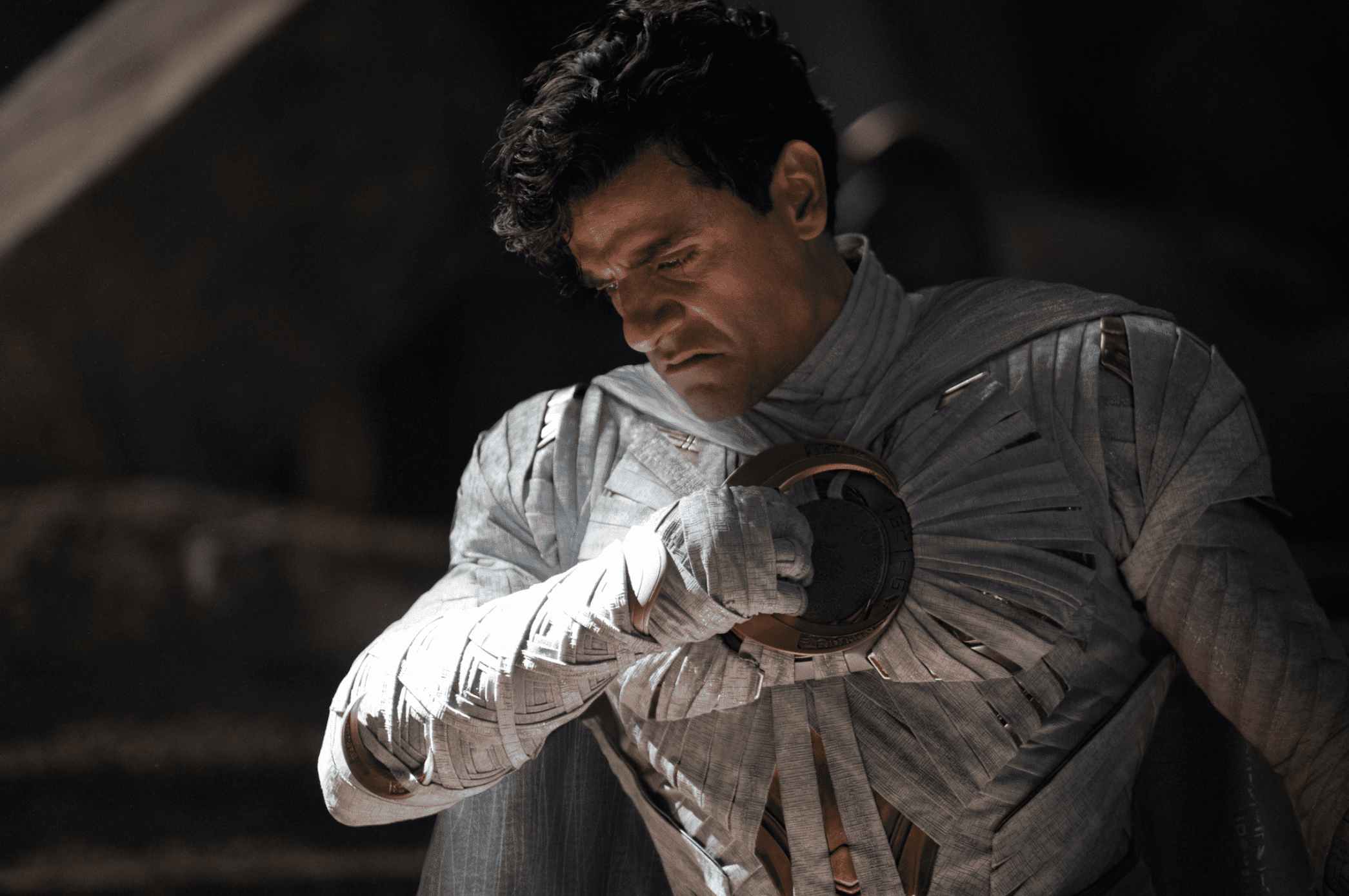 "Moon Knight" is a recent addition to the MCU, and we love it. Full of action and Egyptian mythology, the series is funny and poignant at the same time. Steven Grant (Oscar Isaac) is a mild-mannered, gift-shop employee who suffers from blackouts and memories of another life. We come to find that Steven has dissociative identity disorder and shares his body with mercenary Marc Spencer, who has made a deal with Khonshu, the Egyptian Moon God.
"Moon Knight" has only one season so far, but we hope to see another very soon.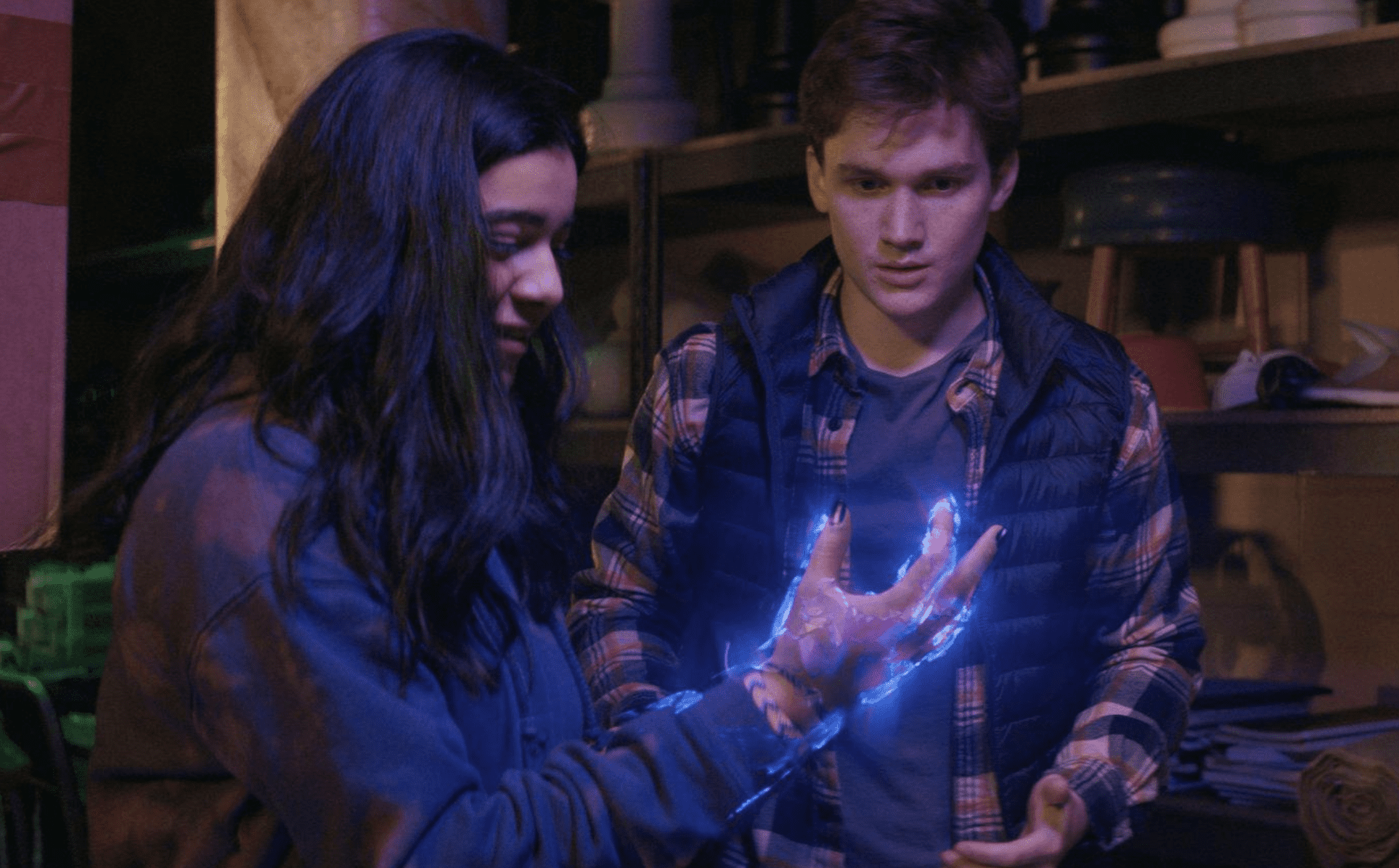 We finally relate to a superhero in "Ms. Marvel." Kamala (Iman Vellani) is a high school student obsessed with Captain Marvel who dreams of becoming a hero herself. With a wild imagination that runs rampant at every turn, she feels she doesn't fit in with her classmates. When she suddenly develops powers of her own, she enlists her friend Bruno (Matt Lintz) to help her train to become the hero she always wanted to be.
We love how "Ms. Marvel" not only incorporates our childhood hopes but accurately represents Pakistani-American Muslim life.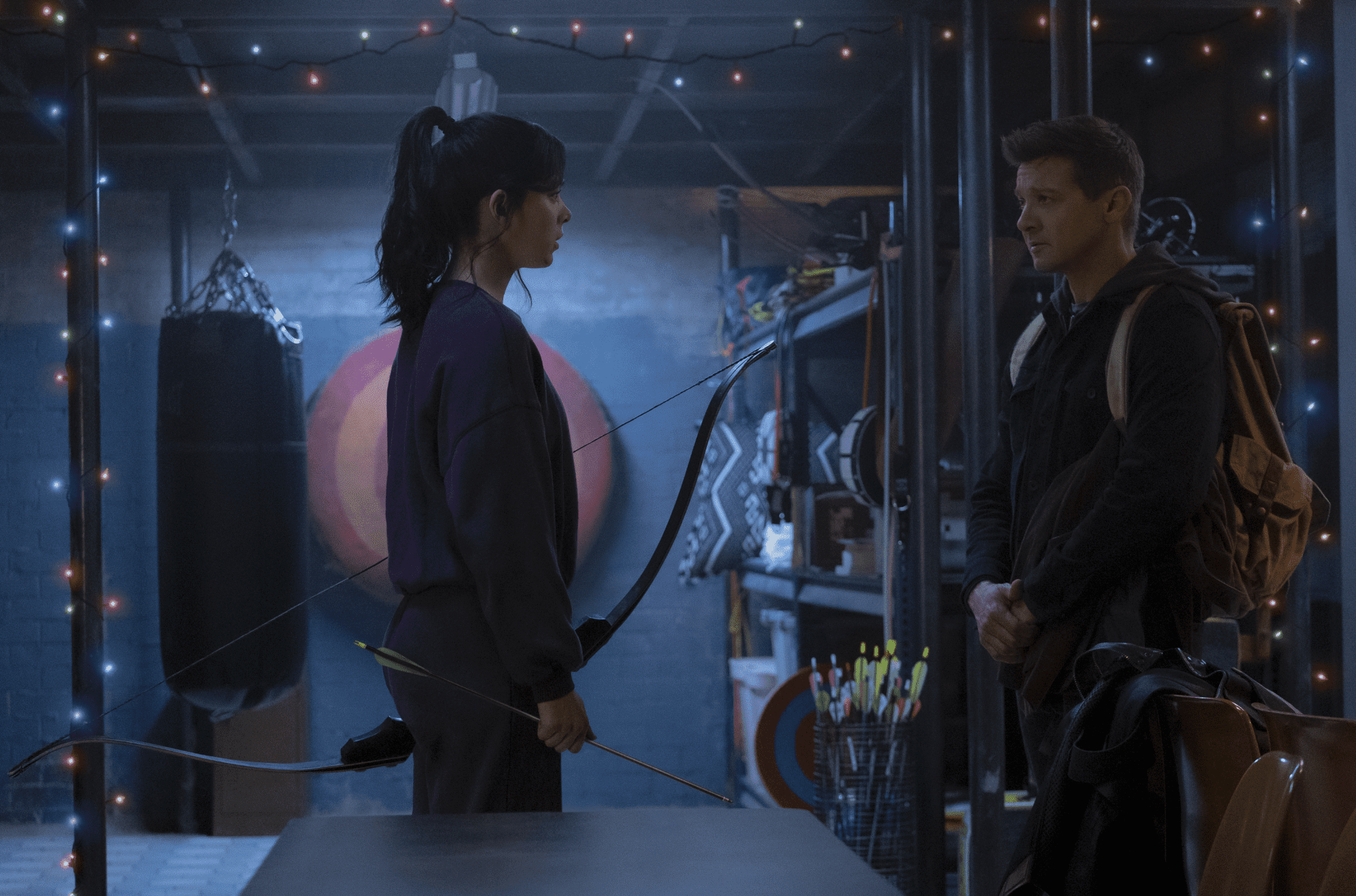 **Spoilers ahead!**
If you haven't watched "Avengers: Endgame," then go watch it before jumping into "Hawkeye."
Clint (Jeremy Renner) is still reeling from the loss of his partner, Black Widow (Scarlett Johansson), when he unexpectedly partners up with Avenger wannabe Kate Bishop (Hailee Steinfeld). Gear up for tons of holiday cheer and jokes that'll leave you wondering if this is actually a Christmas show! With Kate striving to prove herself and getting them into even more trouble, will Clint make it home to his family for the holidays?
"Hawkeye" is the perfect show to watch during the holiday season. Just make sure you're not fighting bad guys and can celebrate Christmas with your family!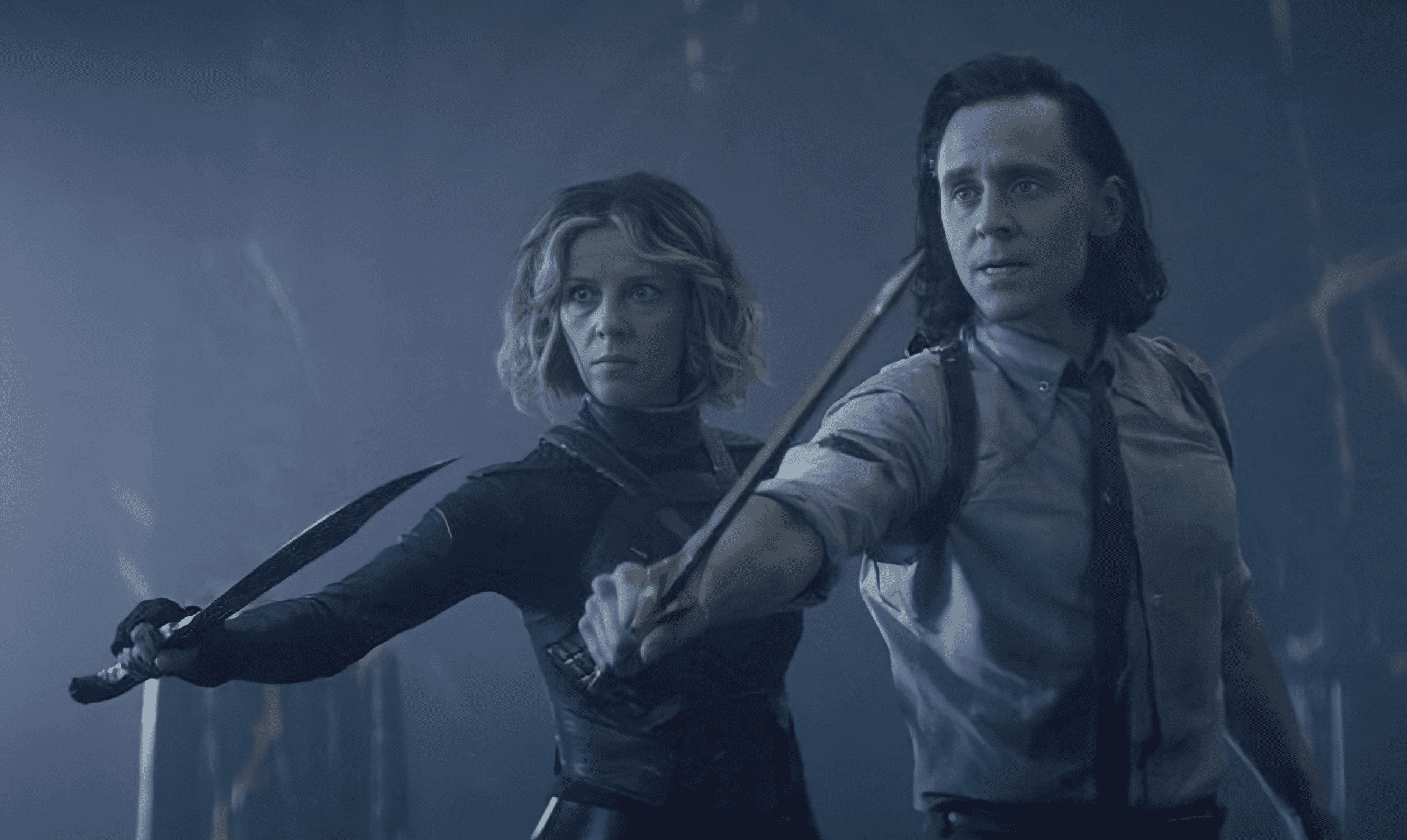 After years of being our favorite side character, villain Loki (Tom Hiddleston), the god of mischief, finally has his own show.
"Loki" takes place after "Avengers: Endgame." When Loki steals the Tesseract, he arrives at the mysterious Time Variance Authority, where he learns there's another dangerous variant version of himself. The TVA enlists his help to catch his other self, but Loki obviously has his own devious plans in mind.
'The Falcon and the Winter Soldier' (2021)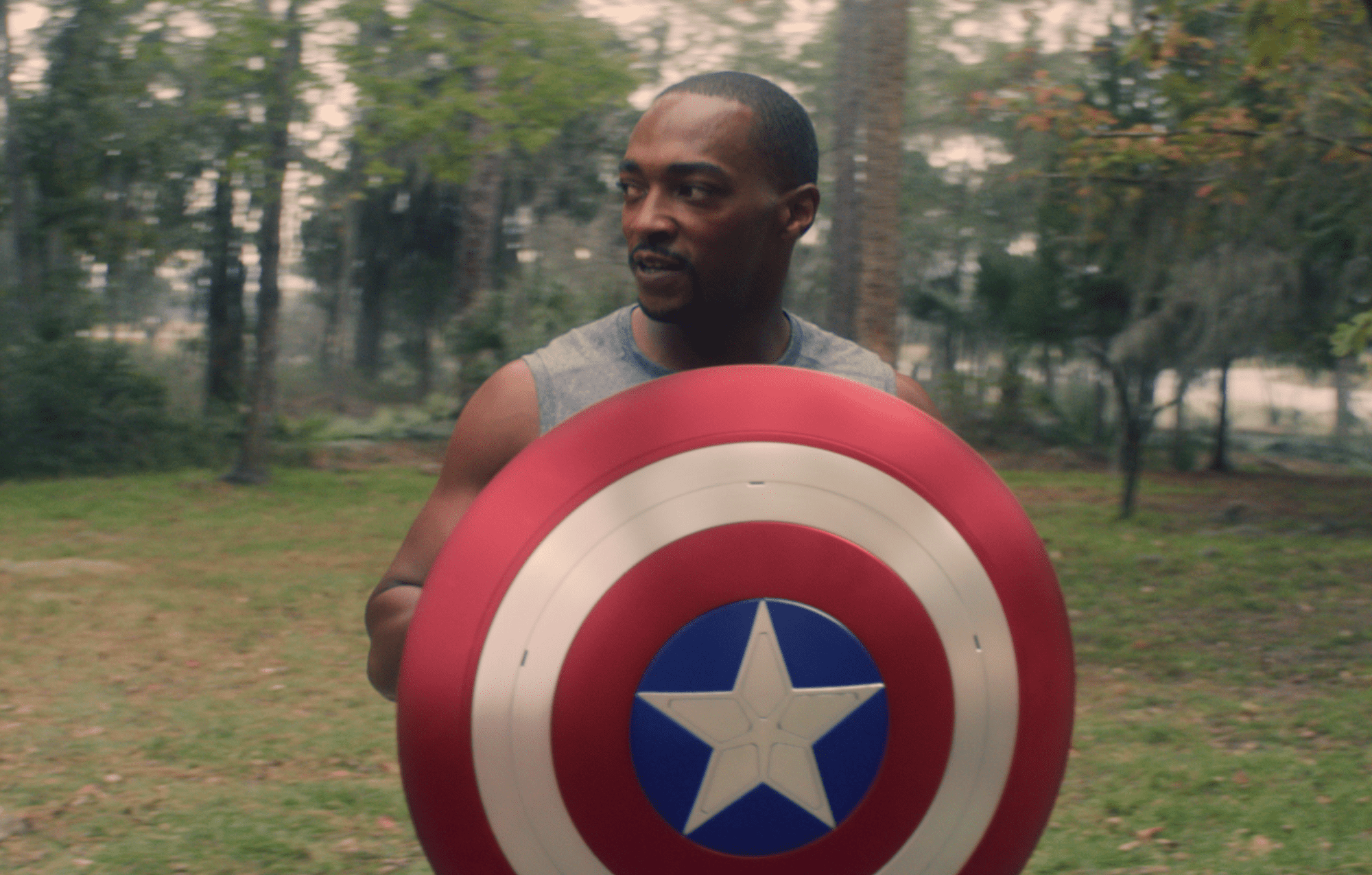 If you've been wondering what happened to Captain America's shield after his exit in "Avengers: Endgame," then you need to watch this show.
"The Falcon and the Winter Soldier" features two characters who never should have been on the sidelines. They prove themselves more than capable as they chase down a rebel group that has gotten its hands on the super soldier serum. It'll take both the Falcon (Anthony Mackie) and Winter Soldier (Sebastian Stan) to take on the Skull Crushers and destroy the last of the serum.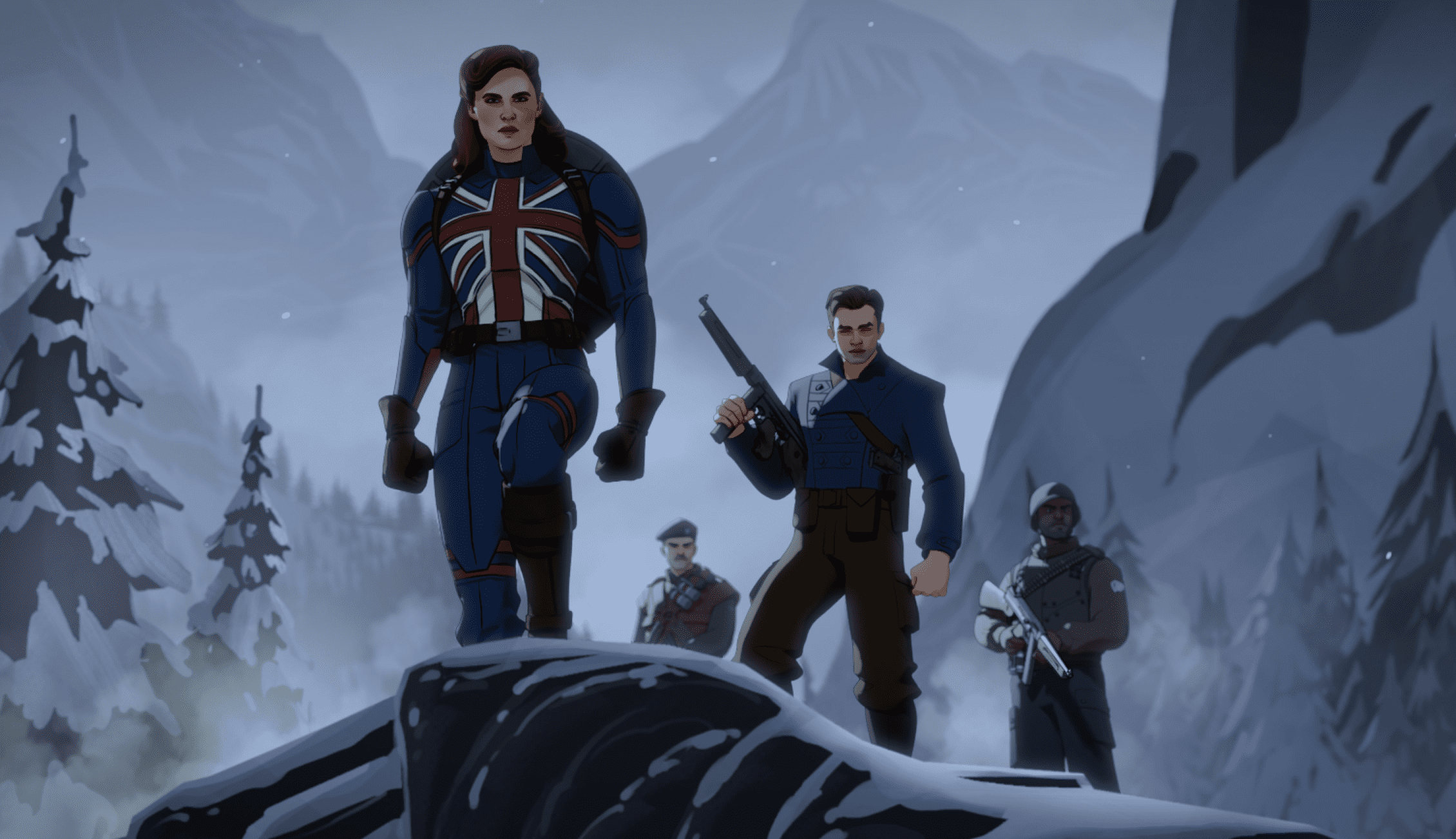 "What If…?" had a very successful first season, and we're excited that Marvel has confirmed a second season for 2023.
The animated series explores crucial moments from the MCU that could have gone differently. For instance, what if Peggy Carter (voiced by Hayley Atwell) became Captain Carter instead of Steve Rogers (Josh Keaton) becoming Captain America? The series includes elements and characters from every aspect of the MCU, including Thor, Wakanda, and Guardians of the Galaxy.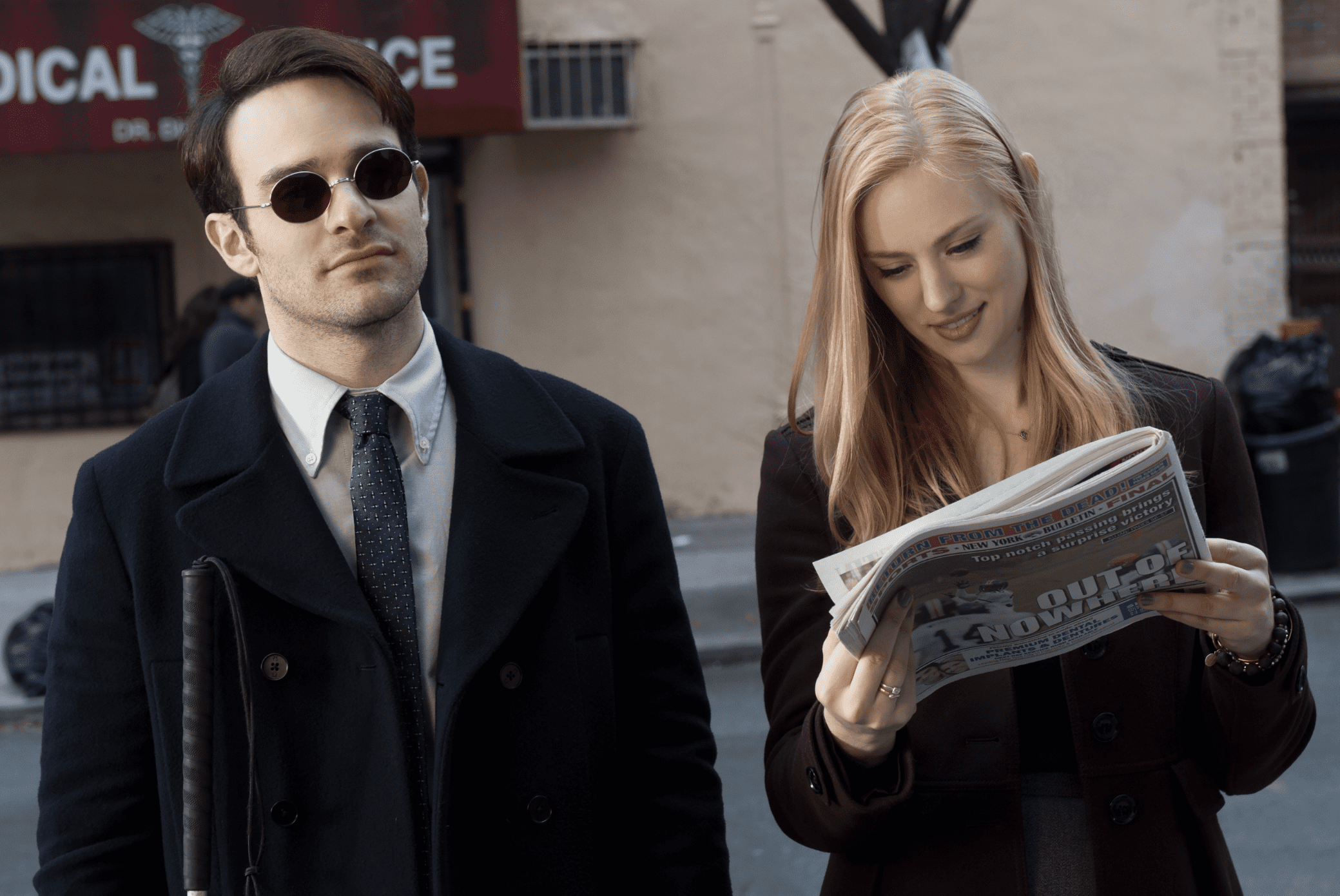 Matt Murdock (Charlie Cox) has been blind since he was a child due to a chemical spill during a freak accident. He lost his sight, but he gained other superhuman senses. With these gifts, he works to serve Hell's Kitchen the justice it so desperately needs. By day he's a blind lawyer, but by night he's the man without fear: Daredevil.
"Daredevil" aired in 2015 and ran for three seasons. If you're looking for a superhero whose story doesn't always end in rainbows, then put this at the top of your watch list.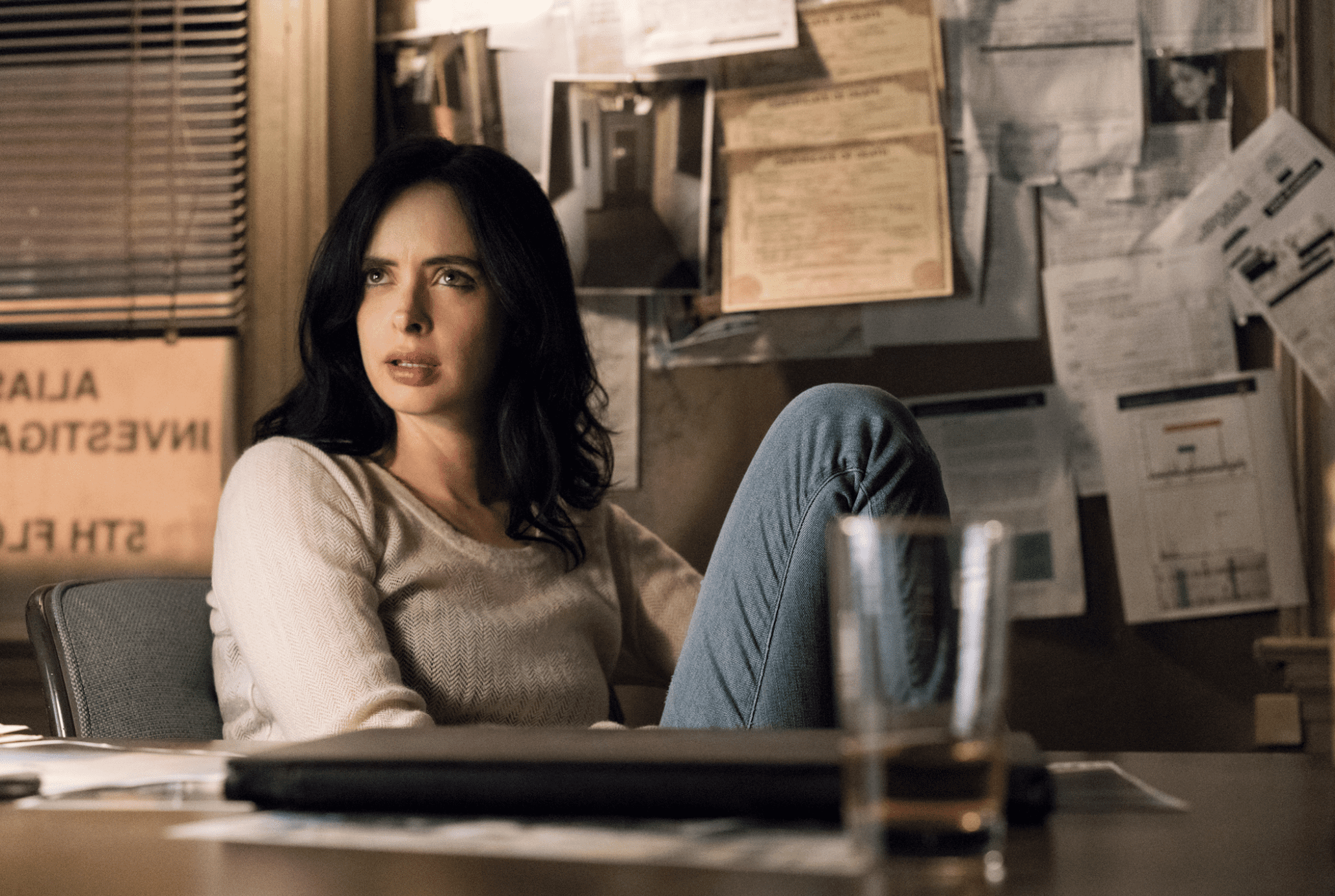 After a brief stint as a superhero that ended rather poorly, Jessica Jones (Krysten Ritter) picks up the pieces and rebuilds her life in Hell's Kitchen. She opens a private detective business and champions people in need — specifically the ones who can pay her. With a bad case of PTSD and extreme self-loathing, Jessica is a walking disaster. Thank goodness she's one of the good ones!
"Jessica Jones" is another classic for people who want something a little darker. With four seasons available, it'll keep you busy over the weekend.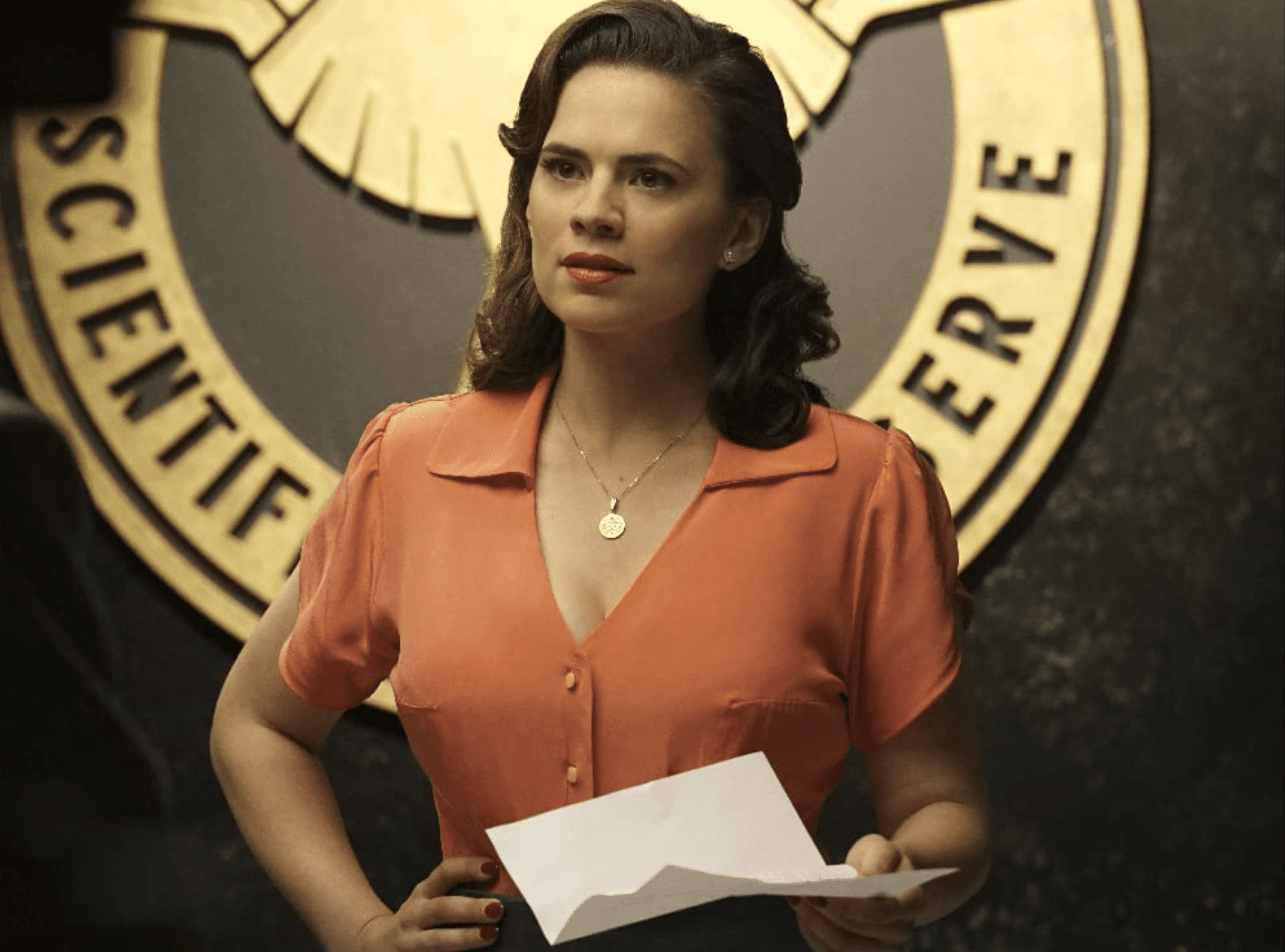 If you love "Captain America" and "Iron Man," then you need to watch "Agent Carter." After World War II, billionaire Howard Stark (Dominic Cooper) is accused of treason. Luckily he has Agent Peggy Carter (Hayley Atwell) secretly working to clear his name. With the aid of Stark's butler Edwin Jarvis (James D'Arcy), Peggy launches an investigation riddled with deceit and murder.
Two seasons of "Agent Carter" are available for those who love period shows. Enjoy fun sets, historical costumes, and lots of nods to the MCU.
'Agents of S.H.I.E.L.D' (2013)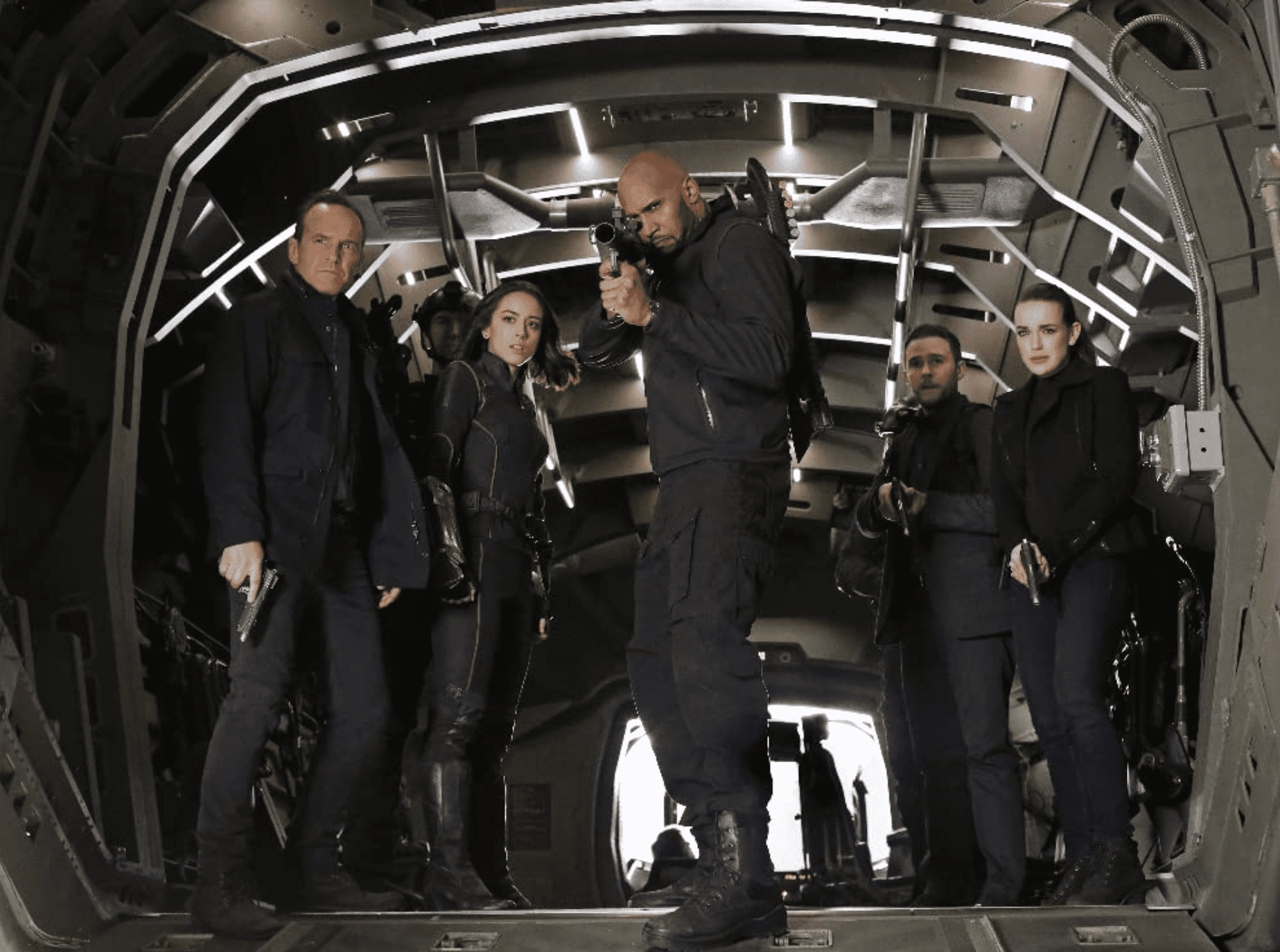 "Agents of S.H.I.E.L.D." aired in 2013 and ran for seven seasons. We highly recommend watching it if you're thinking of rewatching the Marvel movies in chronological order. The show takes a lot of cues from the movies, answering lingering questions left open-ended in the films. After the alien attack on New York, Phil Coulson (Clark Gregg) puts together an elite covert team in the Strategic Homeland Intervention, Enforcement, and Logistic Division (aka S.H.I.E.L.D.) The team takes on the task of protecting Earth from new otherworldly threats as they arise.