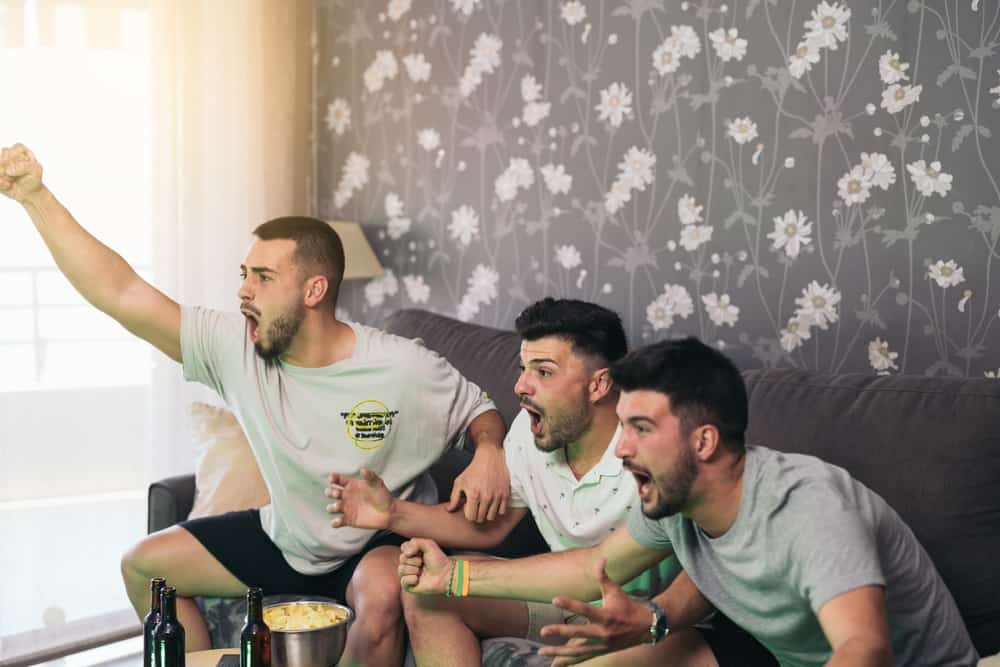 Some watch the game for, well, the actual game. Others might be tuning into Sunday night's highly-anticipated games for reasons other than the touchdowns, field goals, and interceptions. Every year, corporations spend millions on Super Bowl commercials that typically go viral or flop within mere seconds of air time. Generally speaking, Super Bowl commercials are some of the year's most talked-about ads. They reflect numerous hours of production time in hopes of providing an opportunity to capitalize on influencer marketing to stay topical and relevant to the year's current trends.
We've picked seven of this year's Super Bowl LVII commercials that have already been teased. We'll let you be the judge of which campaigns will be the talk of the office on Monday before anyone else sneaks a peak.
Sam Adams: 'Your Cousin's Brighter Boston'
Beer commercials are typically some of the most anticipated and talked about ads by Super Bowl viewers, so Sam Adams started the season strong with another take on their already-active Your Cousin From Boston series. Kevin Garnett, former Boston Celtics star, appears in the commercial, offering his version of advice during the campaign. Press play to look into what Sam Adams would consider a Brighter Boston.
Bud Light: 'Easy to Drink, Easy to Enjoy'
No one likes being on hold, so why not at least enjoy your time with a Bud Light? Miles Teller and his wife, Keleigh Sperry, show that not all customer service music has to bore or bother you. Crack open a cold brew and maximize the "jams" with a Bud Light, as portrayed in this Bud Light commercial.
Doritos: 'Jack Harlow – The Love Triangle'
Twenty-four-year-old Jack Harlow is used to the limelight, so Doritos capitalizes on his fame by putting him in a not-so-glamorous situation. As paparazzi strive to capture his answer to an important question about a love triangle, this American rapper crunches on a tasty snack as he pulls away in a vehicle while simply saying the rumors are potentially valid. Viewers will have to wait and see the entire campaign during Sunday's premiere of the full commercial.
Downy Unstopables: 'I'm Not Doing It Yet'
A teaser within a teaser — Downy nails this mini commercial with Danny McBride. Although technically unidentifiable, McBride will test out the long-lasting Downy Unstopables scent with his sweatshirt covering his face. Viewers should stay tuned until Feb. 12 when this actor will reveal whether or not the product actually holds true to its promise.
Michelob Ultra: 'Full Swing Gossip'
Slow clap for this year's Michelob Ultra campaign, especially as this teaser promotes the highly-anticipated Full Swing Netflix docuseries featuring many of the most famous PGA stars. This commercial features Alex Morgan, U.S. women's national soccer player, and Rickie Fowler, a top-100 PGA golfer. Stay tuned for both the full commercial as well as the upcoming series airing on Netflix.
The Busch Guide: 'Shelter'
Shelter has a few meanings, as Busch Light capitalizes on in this already-viral Super Bowl commercial featuring Sarah McLachlan. Although originally famous for her vocals, McLachlan is now the face of the American Society for the Prevention of Cruelty to Animals (ASPCA). She makes an unforgettable appearance in this beer campaign, when at the first mention of "shelter," she pops out of a tent.
FanDuel Sportsbook Super Bowl Kick of Destiny: 'Agent'
Rounding out the list is none other than Rob Gronkowski, former NFL tight end who most recently played for the Tampa Bay Buccaneers. Partnering with FanDuel, Gronk and his agent chat about the Kick of Destiny, which appears to be a teaser within a teaser. Viewers should stay tuned for this full campaign and a chance to score some serious cash during the final game of the season.