So you've lost or broken your Roku remote. Where can you get a Roku remote replacement? Well, you can get one online (and don't worry, I promise I'll include the link in this article). But, for my money, the best Roku remote replacement available is something that you probably already own: your smartphone.
Roku has a mobile app for Android and iOS. Of course they do – who doesn't? But Roku's app is actually extremely useful, and may be the most under-utilized feature of the popular streaming platform. It's all I've been using for a few months now, and I'm here to stump for it, because sharing good advice is just what Cordcutting.com does.
If your Roku device and your mobile device are on the same platform, you can use a phone or tablet running the Roku app as a touch-screen remote for your Roku device. Connecting is as simple as selecting your Roku from a list (it's a little easier if you only have one, or if you've at least named your Roku devices something that makes sense). You can switch between Rokus in the Settings menu of your Roku app, making this feature particularly useful for homes with multiple Rokus.
Once connected to a Roku, you can open apps (sorry, "Roku Channels") with the touch of a button. Open the Remote tab on the app to navigate using the same buttons as you'll find on your physical Roku remote only, you know, on a touch screen.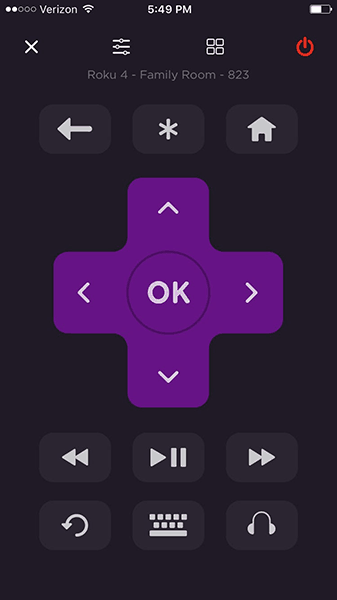 Almost of the features from Roku's best remotes are here, including the much-vaunted "private listening" feature that feeds the Roku audio through the headphone jack on the remote (or, in this case, the headphone jack on your smartphone or tablet, assuming you have one of those old-fashioned ones that actually has a headphone jack). And you can voice search, though the feature is tucked into the "What's On" tab rather than placed on the virtual controller screen.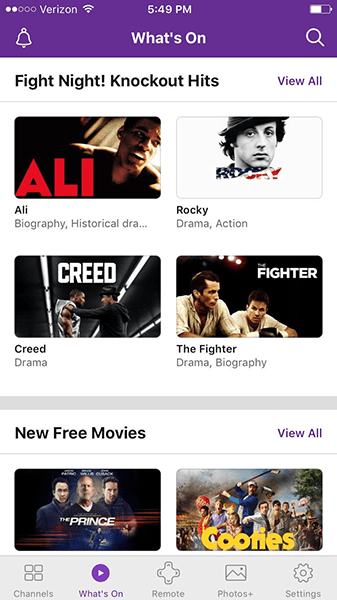 And your new high-tech Roku remote replacement has features that the physical remote just can't match. There's a tab for content discovery called "What's On" that works well enough, and you can even use the "Photos+" tab to sling photos and videos from your smartphone or tablet up onto the TV connected to your Roku device, Chomecast-style. Perhaps best of all, there's a button that lets you access a full keyboard, making logging into all of your streaming services infinitely easier. Praise be to the Roku app for that.
It's worth noting that there are two things that the Roku app can't do: replicate the "gaming buttons" on the top-of-the-line remote, and turn on Roku TVs. For that, you'll need the real controllers for the Roku TV and Roku Ultra. But, as far as I can tell, that's the only thing the app can't do that the physical Roku remote can.
I don't get the sense that most Roku users use the Roku app, and I think that's a shame, because it's one of the best things about the platform. If you have multiple Rokus (because you have a big house and lots of TVs, for instance, or because you write a blog about streaming devices), hopping from room to room is as simple as keeping your phone on you and tapping a new Roku device in the app's Settings menu. No need to search for the remote in each room as you enter, or get up form the couch to dig through the cushions after you've already sat down. It's all as easy as can be.
So if you're looking for a Roku remote replacement – or even if your remote works fine – check out the Roku app. Tell your family and your friends to download it, too, and you'll never have to pass the remote (or don't tell them, and use it to override their decisions while they're choosing something on Netflix – I can state from firsthand experience that this prank is much more amusing than it sounds). The best Roku remote is the one you always have with you, and that means your smartphone or tablet.
And, okay, here's where to buy a Roku remote replacement: Roku Accessories. Remotes are also available on Amazon, but you'll need a different remote depending on which model of Roku you have, so it's best to go to the source.
But, seriously, try the app.