93% of Roku owners recommend it.
Roku makes some of the best streaming devices on the market — but a Roku device can't do anything for you without Roku Channels. Roku Channels are Roku's version of apps, and they're the things that give you access to your favorite TV shows and movies. Below, we'll lay out everything you need to know about Roku Channels, from how to get them onto your Roku device to troubleshooting Roku Channel problems.
What Are Roku Channels?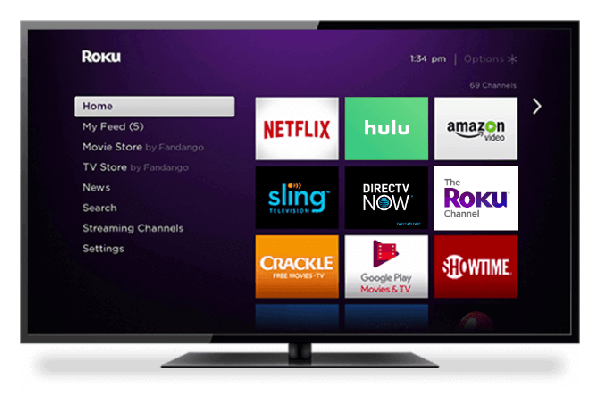 The term "Roku Channels" can be a little confusing. These aren't "channels" in the way you might be used to from cable or satellite TV. Instead, they're more like the apps that you'd add to an iPhone.
To really understand what Roku Channels are and why they exist, you have to understand a little bit about Roku devices and the Roku platform. The key is that Roku devices work a little like smartphones, laptops, and other devices you're used to. When you do something on your computer or phone, you're using the device and a "platform" like iOS or Windows. You're typically also using an app or a program, like Google Maps or Microsoft Word.
It's the same way with Roku. Roku makes it easy for you to use Netflix, Hulu, and other streaming services, just as your iPhone makes it easy to use Google Maps or your Windows PC makes it easy to use Microsoft Word. And, just like these other devices, Roku devices don't do much on their own — the apps are the whole point!
And these apps are what Roku calls "Roku Channels." Generally speaking, you can get any of these apps on any Roku device, so it doesn't matter whether you have a Roku Express, Roku Streaming Stick Plus, or another Roku device.
What Apps Does Roku Have?
Okay, so a Roku can't do much without its apps — so what apps does it have, then?
Lots of them! Roku can run a huge number of different streaming services and apps. As of this writing, there are more than 4,000.
Roku's lineup includes apps for all of the big-time streaming services: you can use it with your Netflix subscription, your Hulu subscription, your Disney Plus subscription, and even your Amazon Prime Video subscription, and more. These services are "on-demand" streaming services, meaning you can start and stop their TV shows and movies whenever you want.
You'll also find apps for live TV streaming services like fuboTV, Hulu + Live TV, and the low-price leader Philo. These services act a lot like cable or satellite: They'll give you live streams of popular networks like AMC and ESPN. (This is why the term "Roku Channels" can get a bit confusing — these are Roku Channels that you can use to watch TV channels! It's a lot simpler if you say it like this, though: These are apps for Roku that let you watch TV networks.) For more information on these, check out pages like our Hulu + Live TV review (not to be confused with our review of Hulu on demand),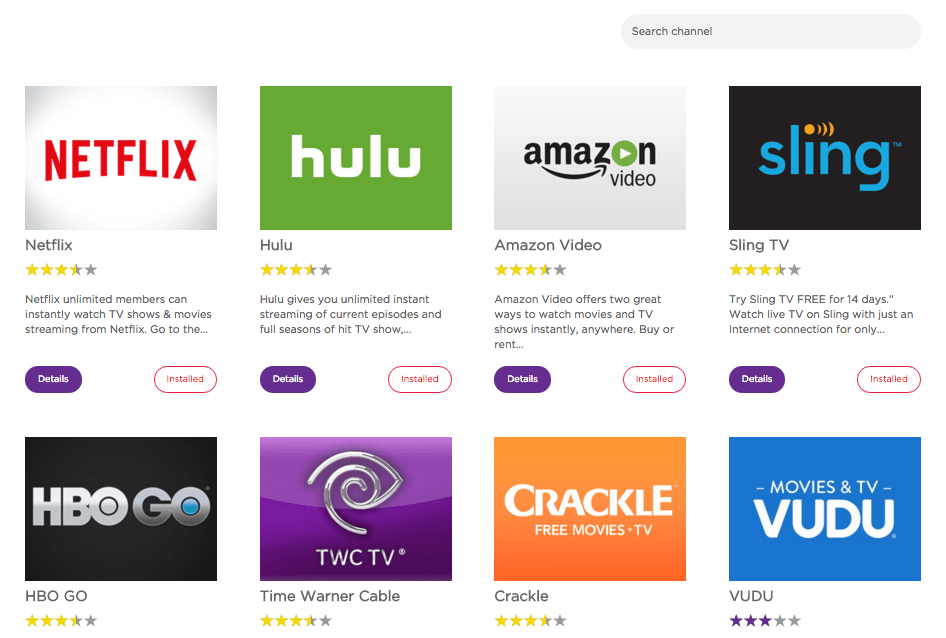 Some Roku Channels are free streaming services. These are usually supported by advertisements in the programs they stream. Free services are usually on-demand services, though a few — like Pluto TV — try to offer their own version of "live TV."
Roku has plenty of great apps for sports, including live sports streaming services like MLB.TV and NBA League Pass. There's also ESPN+, which is a great option for sports fans.
There are even some Roku Channels that offer things besides video streaming. The music streaming service Spotify has a Roku app, for example.
Are Roku Channels Free?
Roku has a lot of great apps, and some of them — but not all of them — are free.
We'll talk about those great freebies in a second. First, though, let's clarify something. Roku makes it easy to access services like Netflix, Hulu, and Amazon Prime Video — but it does not magically make those services free. You'll still have to pay for Netflix to watch it on Roku.
This applies to a lot of Roku apps, from Hulu to NBA League Pass. It's very typical for streaming services to charge a monthly fee — though many have free trials.
Keep in mind that Roku won't charge you for downloading the actual app. In that sense, Roku channels are always "free" — just like it's "free" to go visit Netflix's website in your browser right now. But without a paid Netflix account to log into, going to Netflix's website right now won't do you much good — and neither will downloading the Netflix Roku app.
Of course, you'll have to buy a Roku to use with Roku channels, but that's a one-time expense, and there are some pretty good Roku deals to be found on top options like the Roku Streaming Stick Plus.
Which Roku Channels are Free?
Paid subscriptions are the norm in streaming, but there are a lot of great free apps on Roku. The best free Roku Channels make it easy to watch movies and TV shows without paying a dime.
The most obvious source of free movies and TV shows on Roku's platform is Roku's own streaming app, "The Roku Channel." (That's right: Roku has a Roku Channel of its own, and they named it "The Roku Channel." Not confusing at all, right?)
The Roku Channel offers free movies and TV shows in much the same way as free streaming apps like Crackle do. (The Roku Channel can also act as a "hub" for paid premium subscriptions — meaning that you can sign up for paid services and access their movies and TV shows right inside The Roku Channel's app — but that part's totally optional, so we still consider this a free service.)
Many of the other best free Roku Channels are the same free services that we know and love from other platforms. Crackle, Tubi, and PopcornFlix are all available on Roku, just like they are on iPhones or Amazon Fire TV devices.
Finally, you'll want to keep your eye out for services that have free subscription tiers. NBCUniversal's Peacock, for example, has a really good free tier. You can pay for Peacock Premium, but you don't have to — if you'd rather save your money, you can still enjoy Peacock on Roku as a totally free experience.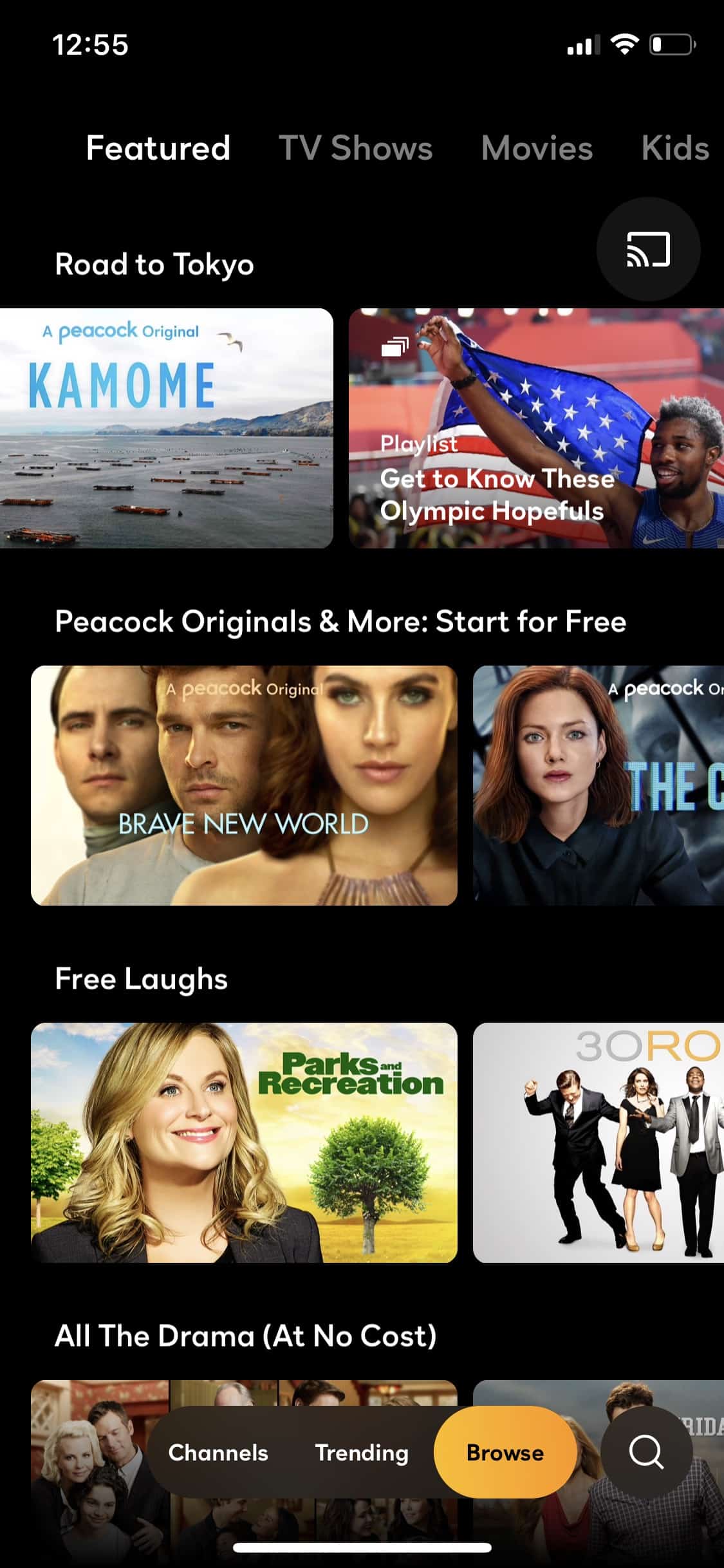 In many cases, you'll also find that your favorite TV networks, movie studios, and media companies have their own free apps. This doesn't usually mean that you can watch everything you want on the app without paying. But apps like this usually include some free videos to watch on-demand, plus premium content that you can get if you pay — or if you log in with your pay TV provider.
Which Roku Channels Require a Cable Subscription?
As we mentioned above, many Roku Channels offer extra content to pay TV subscribers. This is a really common thing you'll run into on Roku, and it's part of why it's important to remember the difference between a "Roku Channel" and a TV channel. Remember, Roku Channels are apps. So when we talk about the "CNN Roku Channel," for example, we're not talking about the news network that you'll find on cable or satellite — we're talking about the CNN app, which is called "CNNgo."
An app like CNNgo is typically going to have a few on-demand videos available for free. But, in many cases, there will be extra videos that you can't access unless you're paying for the channel (the TV channel, that is) through a pay TV provider. These apps will often let you "log in" using the username and password that you use for your pay TV provider. Once you prove that you get the network in question through a cable, satellite, or live TV streaming subscription, then you can watch the extra content.
These apps sometimes — but not always — include a full live stream of the network in question. CNN's app does: If you log in with pay TV credentials, you can watch a live stream of CNN. But, again, this is only something you can do if you have a pay TV subscription. That's why we generally don't talk about apps like this as a way to "replace cable" — if you want these live streams without cable, you'll need to look into live TV streaming services.
So which apps are like this? Which ones require a cable (or satellite, or live TV streaming service) subscription before they give you all the content you crave?
Generally speaking, the apps that work this way are the ones that are named after pay TV channels. That means apps like the aforementioned CNNgo, as well as apps for channels like Freeform and Fox Sports. With a few exceptions, these Roku Channels named after real TV channels are designed to give pay TV customers more, not to replace pay TV subscriptions.
How to Add Roku Channels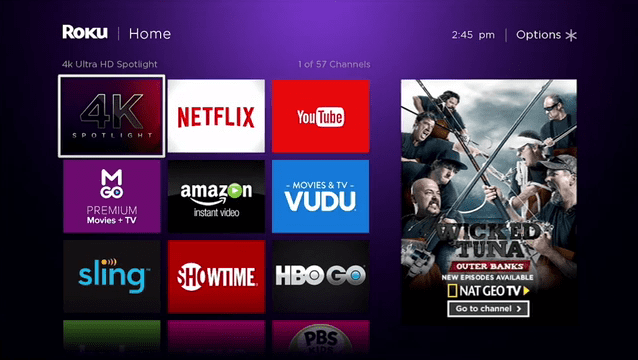 If you take a brand-new Roku out of the box, it won't have any apps on it — yet! Roku will make it easy to add the ones you want, though. During setup, you'll be prompted to select services that you subscribe to or use. Roku will go ahead and download those apps to your device so that you can use them right away.
In other words, you won't have to keep all 4,000+ of Roku's channels on your device. You'll just get the ones you actually want to use.
This isn't your last chance to add apps: You can always go to the Roku "Channel Store" on your device and download more Roku Channels. You can also delete Roku Channels from your device whenever you want.
Where Is the Roku Channel Store?
You can find the Roku Channel store right on your Roku device. You can reach it by using the sidebar menu that is off to the left of your Roku Channels menu (when you're looking at your main screen full of the apps you already own, just hit the left button on the remote to get over to the sidebar menu we're talking about).
Look for the option that says "Streaming Channels." Even though it doesn't say so, this is the option that leads to the "Roku Channel Store." Once you hit it, you'll find yourself in the Channel Store, where you can look through apps by categories or use the search function to find specific channels. Apps that you already own will have a little checkmark icon on them in the Channel Store. To get an app you don't have, just select it and confirm your choice with the Roku Remote.
You can also go to the Roku Channel Store on Roku's website. Just log in with your Roku account and then search the web version of the store for the app you want. Apps you choose this way will be downloaded to your Roku device.
How to Delete Roku Channels
Deleting a Roku Channel from your device is very easy. On your home screen, navigate your cursor so that you're highlighting the app you want to get rid of. Then, hit the button on your Roku remote that looks like an asterisk (*). A menu will pop up with a few options, one of which is "Remove channel." Choosing this will remove that channel from your device.
Keep in mind that deleting a channel won't get rid of your subscriptions. To cancel a subscription that you signed up for through Roku, you need to go into Settings on your Roku device or manage your subscriptions on Roku's website. (If you signed up for the service directly, then you can manage your subscription on that service's website or, in most cases, through the service's app.)