You've probably heard about the Apple TV. You've probably heard of cord cutting, too (you're on Cordcutting.com, after all). But if you're not a regular reader, you may not feel like you fully understand how and Apple TV works and what you can actually watch on it. Good news: if you find yourself thinking "How does Apple TV work?" and "What can I watch on Apple TV," then you have come to exactly the right place, because that is exactly what this post is about. So come along, dear reader, as we explore what the heck an Apple TV is and what you can watch on it.
How Does Apple TV Work?
Let's start with the basics. While Apple may be the company behind streaming and digital-download vending marketplaces like Apple Music and iTunes, Apple TV is not designed to give you lots of things to watch. Instead, the point of Apple TV is to make it easier for you to watch all of the things that you're getting from other services.
Apple TV is a device that runs Apple's platform – an operating system, basically. As an Apple TV user, you download various apps to use on your device: you could download Netflix, for instance, or Hulu, or both, plus a whole lot of other apps. The idea is that owning an Apple TV makes it easy for you to switch back and forth between these apps quickly and easily. It also, of course, makes it easy to stream the content from these apps on your big-screen TV, since an Apple TV is designed to plug into your TV and take over the display.
Since Apple TV relies on these other apps to get most of the content you watch, you can watch anything you can find an app for. That includes movies, TV shows, live TV, sports, and more.
Watch Movies and Shows on Apple TV

Even if you're not a cord cutter, you probably realize that you can watch TV shows and movies without having to pay for cable or satellite. And if you get an Apple TV, you'll find that it's easier than ever to do that. Apple TV's various apps make finding the shows that you want to watch simple.
When we talk about streaming movies and TV shows, we're talking mostly about the ability to stream that content on demand. That just means that we can start and stop this stuff whenever we want to. We'll also talk about how to create your own library of on-demand content by buying (or renting) digital copies of movies. Here are some of the streaming services you can use on Apple TV to watch TV shows and movies.
Subscription Video on Demand
Subscription video on demand (SVOD) services are the streaming services that many of us are most familiar with. This is the category that includes Netflix, and the other services we'll list here work pretty much the same way as Netflix does: you pay for a subscription and can stream content from the service's library.
Ad-Supported Video on Demand
Not all on-demand streaming services charge subscription fees. An ad-supported variety of SVOD services, called AVOD services, just asks you to watch some ads instead.
Rental and Purchase Services
Apple doesn't play nice with Google Play and several other popular purchase and rental services, but you can watch your iTunes videos through the Apple TV's TV app, and Amazon is now available for use on the device, too.
Watch Live TV on Apple TV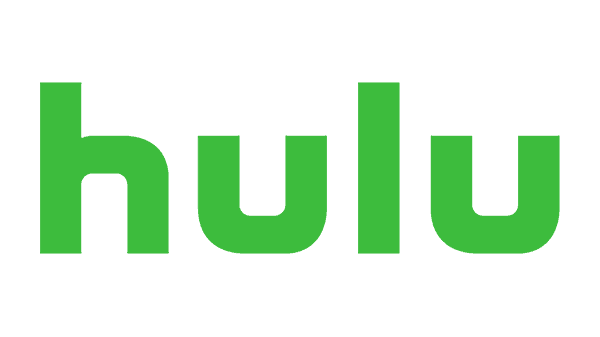 It's not just on-demand content that makes Apple TV worthwhile. Thanks to some exciting apps, you can also watch live TV on the device.
Our primary tool for watching live TV on the Apple TV is the "skinny bundle" service. But what is a skinny bundle?
A skinny bundle is a live TV streaming service. Skinny bundles are pay TV services, sort of like cable or satellite – but, since they stream online, there's a ton of competition between services to keep prices down and features impressive. Several of our favorite skinny bundle services work on Apple TV, and we'll list those below.
It's also possible to use free over-the-air TV in interesting ways with Apple TV. We'll explain those options, too.
Skinny Bundles
Not every skinny bundle works on Apple TV, but many of our favorite and most trusted skinny bundle options do. Here are the services that you should check out if you want to stream live TV on Apple TV.
Free Over-the-Air TV
Free over-the-air TV is one of the best ways to watch live TV as a cord cutter. You don't need an Apple TV to watch OTA TV, of course: you just need to plug an antenna into your TV. But if you combine OTA TV with an OTA DVR like the Tablo or the one built into popular media server app Plex, you can time-shift your OTA and stream it on Apple TV (among other devices).
Watch Sports on Apple TV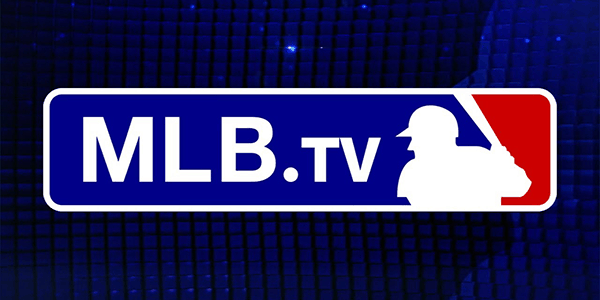 Can you watch Sports on Apple TV? Of course you can! You'll just need to know which apps to use to watch them. Your best bet are the same techniques as we used to watch live TV in general (we'll list and explain them again here), or the league streaming service associated with your favorite sports (we'll explain those, too).
Skinny Bundles (Again)
Here they are again: the live TV streaming services that you can use to watch, well, live TV! These services often offer access to regional sports networks, making it easy to follow your favorite baseball, hockey, or basketball team. And local broadcasts from major networks like CBS and Fox make NFL football and big college sporting events easy to come by, too.
Over-the-Air TV (Again)
OTA TV is essential for sports fans, because broadcast channels like ABC, CBS, Fox, NBC, and Univision have great coverage of sports like football, soccer, baseball, basketball, and hockey. Use your Apple TV and an OTA DVR device or service to time-shift your OTA TV and stream it on multiple devices.
League Streaming Services and More
There is one more option to consider for sports fans who want to watch sports on Apple TV: league streaming services. Services like MLB.TV give you live access to all games that are not airing in your market. You can't see games from the team down the road or watch national broadcasts, but if you happen to live across the country from your favorite baseball, basketball, or hockey team, life is good.