There's a good chance you've heard of Chromecast, the device from Google that helps you stream digital content on just about any TV. But if you're not a tech-savvy cord cutter, you may not quite get it: what, exactly, is Chromecast for? And (you may ask) what can I watch on Chromecast?
The answer: a whole lot of awesome stuff. And since we at Cordcutting.com are dedicated to helping all cord cutters, from the most intense DIYers to the freshest beginners, we're here to explain how Chromecast works and what you can watch on Chromecast. Everything you need to know is laid out below in plain English, so that you never have to ask "What can I watch on Chromecast" again.
How Does Chromecast Work?
Before we dive deep into lists of things that you can watch on Chromecast, we should probably answer a more basic question: what is Chromecast, and how does it work?
Chromecast devices – there are two models in the current generation – are designed to help you watch streaming content on your TV. Chromecast devices work a little different than other' streaming devices' and' platforms, though.
With most streaming devices, you plug a device into your TV and then use a streaming platform (streaming platforms are like operating systems that host and organize streaming apps) to help you pick out what you want to watch. But when you plug in a Chromecast device, you'll see something that looks more like a screen saver. That's because you don't actually use the Chromecast to select what you want to watch: instead, you select a streaming video on a Chromecast-compatible app on a' different device entirely, like your smartphone, computer, or other device.
One thing that Chromecast has in common with other streaming devices and platforms, though, is that it is not actually responsible for giving you the TV shows and movies you want to watch. Yes, it makes those things accessible, and yes, it uses its hardware to do the heavy lifting of streaming, but Chromecast is about making your streaming apps more useful, not replacing them: Netflix, Sling TV, and all of your other individual subscription apps are still what you need to unlock the specific content that you'll be using Chromecast to watch.
That means that doing things like watching movies with Chromecast or watching live TV with Chromecast requires you to have the right apps and services. So now we have a new question: which services are compatible with Chromecast? Below, we'll lay out the many cool things you can watch on Chromecast while also giving you lists of the best apps to use in order to get them.
Watch Movies and Shows on Chromecast

When it comes to streaming content, most of us think of Netflix and its competitors right away. We want to watch shows on Chromecast and watch movies on Chromecast – so what can we use?
Well, we can use Netflix, among other apps! In fact, there are several options for watching TV shows and movies. When it comes to watching what you want when you want it, nothing beats on-demand streaming services. You can watch content on demand through subscription services, free services, or by simply buying or renting digital copies of films and TV shows.
Subscription Video on Demand
As the name suggests, subscription video on demand ("SVOD") services are online streaming services that allow you to watch TV shows and movies whenever you want. In exchange for a subscription fee, SVOD services give you access to a library of streaming content. You can start, pause, and resume the TV shows and movies available through these services whenever you'd like.
Ad-Supported Video on Demand
What if SVOD services were free? Well, then they'd be AVOD services – the ad-supported free on-demand services that every streamer should be using. Though the content libraries tend not to be as large on these services, they're well worth using, even if only to supplement your paid SVOD subscriptions.
Rental and Purchase Services
There are also plenty of streaming services that allow you to purchase or rent digital copies of movies and TV show episodes. Many of them work very well with Chromecast and allow you to cast from your choice of several different platforms.
Watch Live TV on Chromecast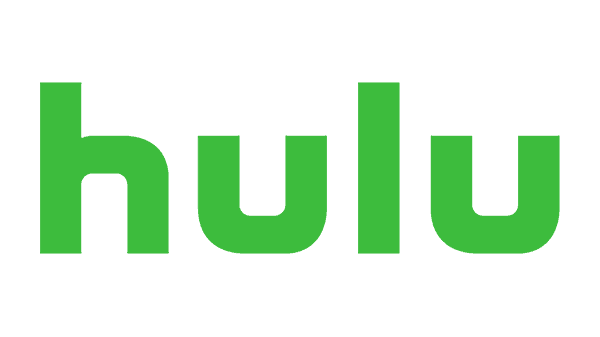 It's not just on-demand content that you can watch on a Chromecast device. Thanks to other types of streaming apps, it's also possible to watch live TV. We're talking about real broadcast and network TV channels here: NBC, Fox, AMC, ESPN, and all the rest of your favorites. Let us explain.
Skinny Bundles
The best way for cord cutters to get comprehensive access to all of the network and broadcast channels that they want is to sign up for a skinny bundle service. So what's a skinny bundle? The short explanation is that a skinny bundle is a cable-like pay TV service that also happens to be a streaming service. Since all of the live TV goodness is delivered over the internet, there's a ton of competition and lots of reasons to be happy as a consumer. These live TV streaming services tend to cut down bloated cable-style bundles to just the essential good stuff, which is where the "skinny bundle" moniker comes from. Did we mention that these services offer great free trials, too?
As with other streaming apps, the way to watch skinny bundles on Chromecast is to get a Chromecast-compatible app for another device, then cast the streaming video up onto your TV using your Chromecast device. Here are some of the best skinny bundles that offer Chromecast compatibility:
Free Over-the-Air TV
Skinny bundles aren't your only options for watching live TV on Chromecast. You can also use free over-the-air TV – that awesome free TV that you can access using an antenna. But wait – antennas plug directly into TVs, so why do you need a Chromecast? Well, you don't, actually. But by using certain apps and hardware along with your antenna, you can find ways to use apps and Chromecast devices with your OTA setup. The advantage is that you can then watch your OTA TV on multiple devices and time-shift content.
Here's how it works: plug your OTA antenna into an OTA DVR like Tablo or into another device running the media server app Plex, which has built-in OTA support. Then open the corresponding app on a device of your choice and cast that live or recorded OTA TV up onto your TV via your Chromecast device!
Watch Sports on Chromecast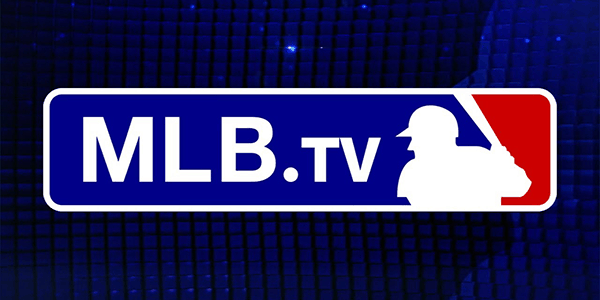 Sports are great – so great that a lot of sports fans are a little reluctant to give up cable. But they shouldn't be, because it's surprisingly easy to use apps and free over-the-air TV to watch sports without cable! Your options include plenty of apps and methods that work wonderfully with Chromecast devices.
Skinny Bundles (Again)
Skinny bundles are great ways to watch live TV. And live sports are, well, a type of live TV – so it stands to reason that we're talking about skinny bundles once again here. ESPN is available in almost all of the skinny bundles listed below, and so is FS1. Plus, many skinny bundles offer regional sports networks, making it easy to watch local MLB, NBA, and NHL teams. Cool!
Over-the-Air TV (Again)
Over-the-air TV is a cord cutter essential for sports. That's because OTA channels like ABC, CBS, Fox, NBC, and Univision have live sporting events that you won't want to miss: NFL games, NBA games, college football, college basketball, occasional MLB games, live soccer matches, and more. You remember your methods for watching OTA TV on Chromecast, right? If not, here they are again.
League Streaming Services and More
Another great way to watch live sports on Chromecast is to rely on league streaming services. League streaming services like MLB.TV tend to all work pretty similarly. Here's the deal: for a subscription fee, you'll get live streams of games that are not available in typical pay TV packages in your area. That means no local games (sorry!) and no national broadcasts. But if you happen to live in a different market than your favorite teams play in, these are a godsend – and the ones listed below all work with Chromecast devices.