Here at Cordcutting.com, we're writing primarily for people who prefer to get their content legally from sources like Netflix, Hulu, and sports streaming packages. That's because we believe that, by and large, cord cutters want to take the legal option. Cord cutters are out to save money, not to steal it.
But there is a dark underbelly to streaming, and this site would be incomplete if we ignored that. There are plenty of sites on the internet that offer streaming video without paying the content providers. These sites exist primarily because they are able to provide overpriced or unavailable content. It's within the power of the content providers to render all of these sites useless – for instance, CBS just eliminated their illegal streaming concerns for the Super Bowl by offering it online for free.
But, however justified, these sites are illegal. Today, we're exploring the weird landscape of the streaming internet's Wild West and showing you what some of these sites look like. Don't take this as a recommendation – these sites often harbor malware, and even if you want to use a quasi-legal streaming option, there are safer and more reliable ways to do that through Kodi add-ons or Popcorn Time. With that disclaimer, let's go on safari.
alluc.com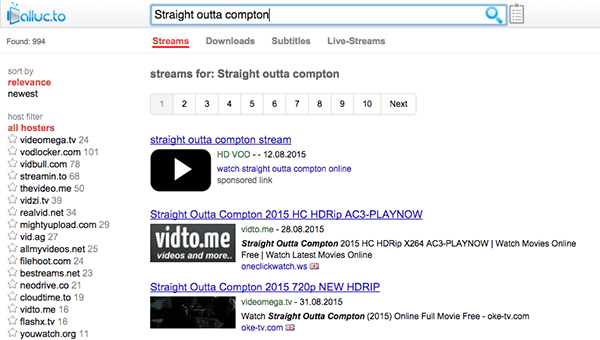 The streaming site alluc.com basically acts as a search engine for illegal streams. Type in the name of a movie or show you'd like to see, and you'll be given a ton of streaming options from helpful lawbreakers in every corner of the internet. By definition, this means you'll be A) breaking the law and B) clicking your way to some third-party site that could be full of malware, so proceed at your own risk.
First Row Sports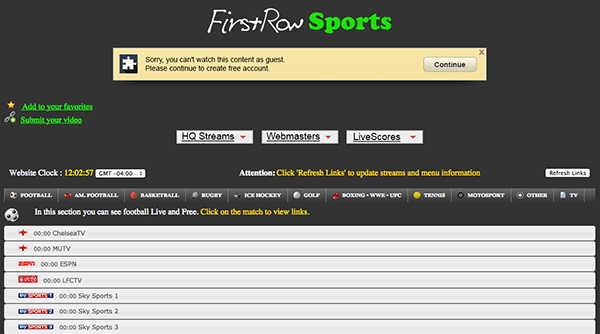 Ah, First Row Sports. First Row was one of the most successful of these sorts of sites, and it built its loyal following by streaming all different types of sporting events around the world. They were chased out of their original URL, and now there are a thousand sites called First Row Sports.
We think the one linked above is the closest thing left to the original, but we could be wrong. Poor First Row Sports was ripped off by a thousand web developers who had no respect for their intellectual property. Apparently, those who live by the copyright violation die by the copyright violation.
IGLO Movies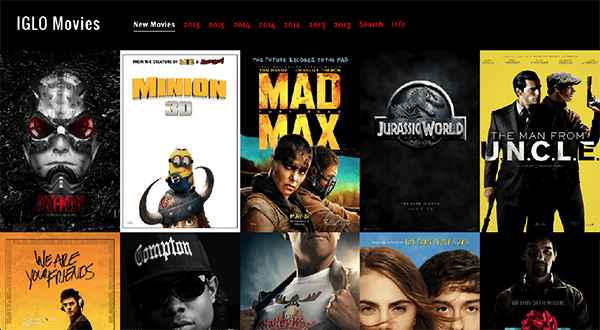 IGLO is one of the only illegal streaming sites that doesn't look like it was designed by a toddler. It actually has a pretty elegant interface, but it's clearly too good to be true from the very start. IGLO provides descriptions and HD previews, but you'll soon enter the usual maze of links and spam pop-ups. Oh, well.
ILEMI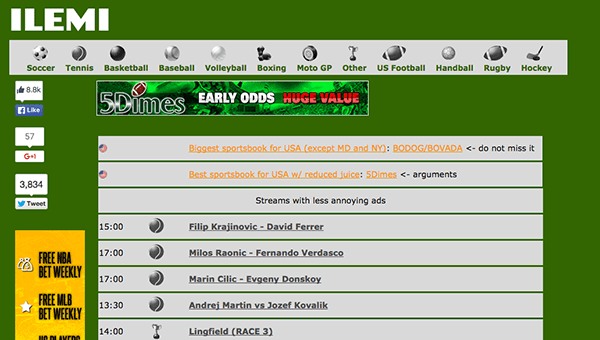 ILEMI has called a couple of different URLs home (they started at .eu). Presumably, they keep moving to stay ahead of court orders. ILEMI offers a sortable selection of live sports streams from around the world, so they have the distinction of having annoyed every major sports league in the western world. They're fairly comparable to First Row Sports: low quality streams, questionable links, and the constant threat of being taken down.
YIFY Movie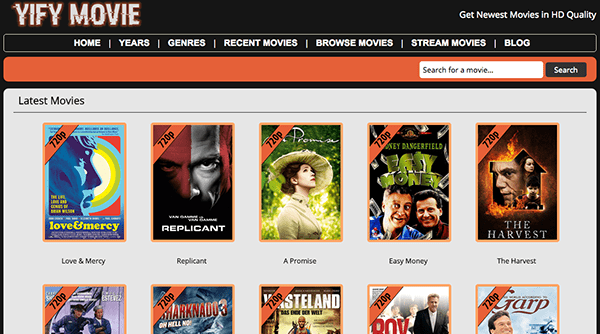 YIFY has a pretty weird selection of films (what is Rodney Dangerfield doing front and center on the home page?). Clicking on the title of one will give you a list of links: the trailer on Youtube, a torrent link, and a streaming link, among others. You'll have to create an account with YIFY to start streaming (don't do that, or at least don't use your real email address if you do).