Bummed that the ballad of Saul Goodman has come to an end? Us too. AMC's "Breaking Bad" spinoff has been heralded as one of the best series on TV — and for good reason. Whether you're mourning the loss of beloved technicolor ne'er-do-well lawyer Saul Goodman (brilliantly played by Bob Odenkirk) or the tense plot twists that kept audiences hooked, there are some series worth a binge across several streaming services to help satiate your TV fix in Saul's absence.
'Ozark' (Netflix)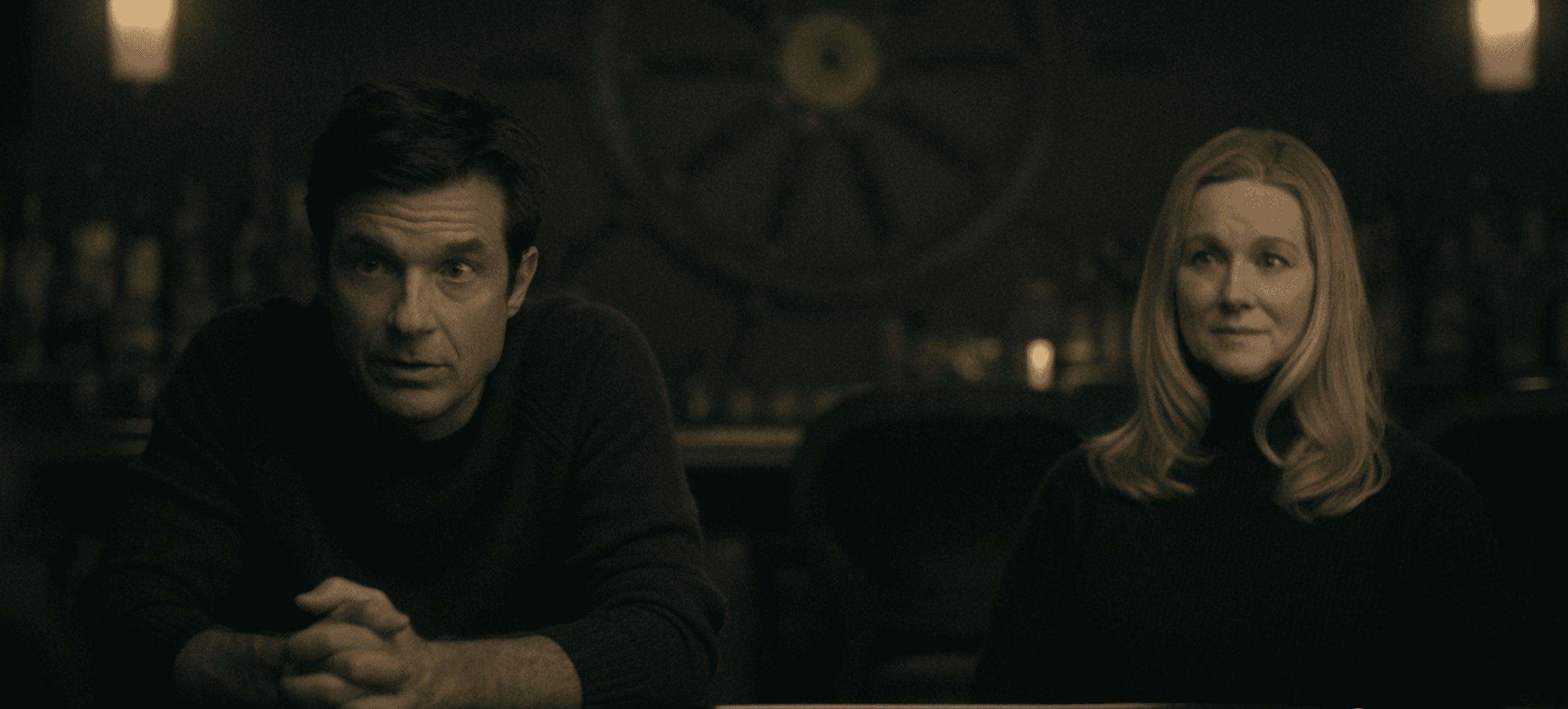 Mexican drug cartels, big pharma, laundered money, and dirty accountants? There is no shortage of action and intrigue on the banks of Lake Ozark in Netflix's "Ozark." Gripping, tense, and full of twists — much like "Better Call Saul" — this four-season series will have you on the edge of your seat until the final episode.
Mild-mannered accountant Marty Byrde (Jason Bateman) and his wife, Wendy (Laura Linney), play an impossible game of chess to protect their family while laundering millions in cartel cash in the dense tree cover of the Missouri Ozarks.
But it's not just the cartel and the FBI the Byrde clan has to worry about. Local drug traffickers, greasy politicians, and the Kansas City mob serve as constant landmines the Byrde family finds itself tip-toeing through. Even if the Byrdes come out clean on the other end, the family can never go back to the way things were.
Check out our Netflix review to find out if the monthly subscription is worth it in order to watch "Ozark."
'Fargo' (Hulu)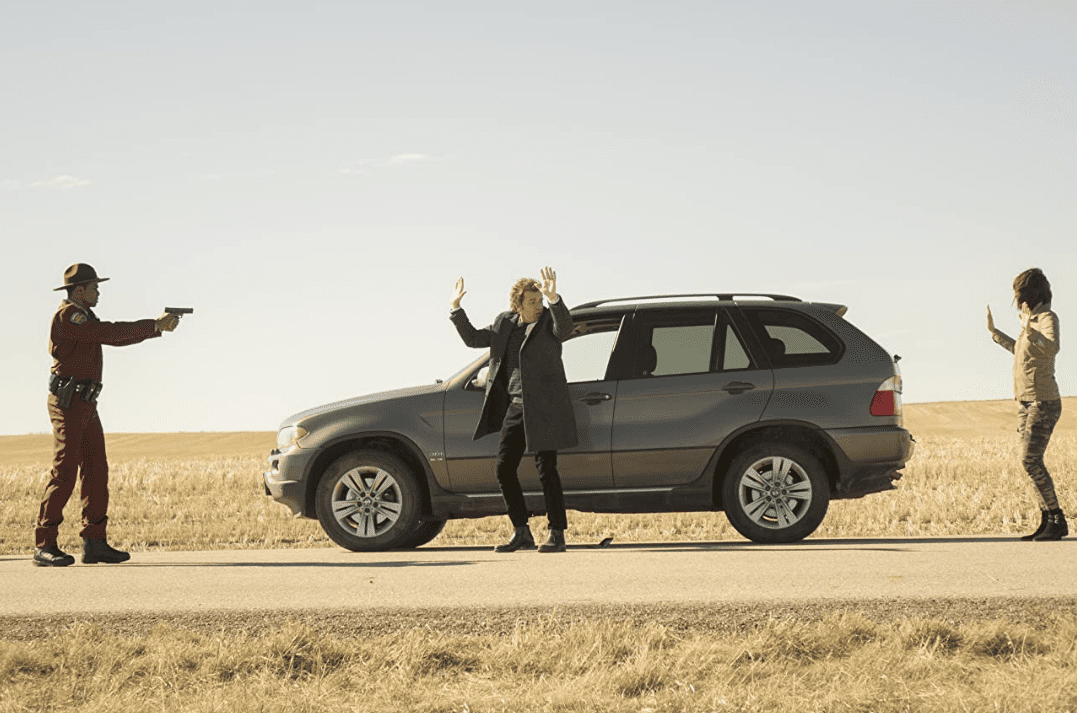 Inspired by the cult classic 1996 film of the same name, "Fargo" is a black comedy created by Noah Hawley that takes place within the same universe as the movie. The Coen brothers — the filmmakers responsible for the movie — were so impressed with Hawley's spin-off that they agreed to be producers on the show.
Using an anthology format, each season of "Fargo" takes place in a different era, jumping from the early aughts in season one to the 1970s in season two to the 1950s in season four. Audiences also meet a different star-studded cast each season, featuring names like Ewan McGregor, Chris Rock, Colin Hanks, and Kirsten Dunst.
Although it's not exactly black comedy, "Better Call Saul" does feature some dark humor, teetering on the edge of a dramedy depending on the episode. If you need a laugh with a side of crime drama, "Fargo" is definitely worth adding to your Hulu watchlist.
'Peaky Blinders' (Netflix)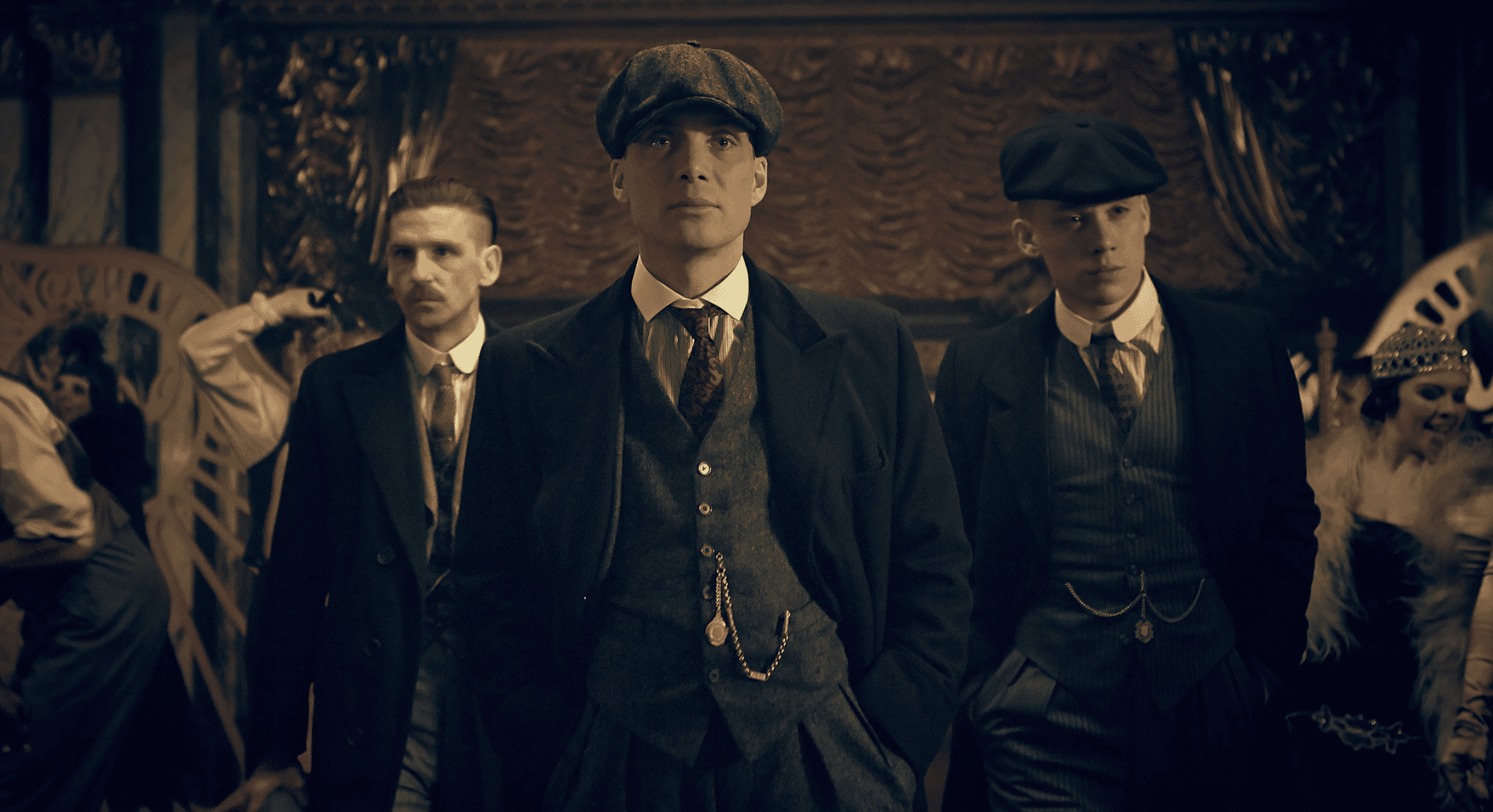 We meet the charming yet deadly Shelby brothers — known for keeping razor blades in their caps — in post-World War I Britain. The Netflix series follows the brothers' gang, the Peaky Blinders, who rule the streets of Birmingham.
Led by the shrewd and ruthless Tommy Shelby (Cillian Murphy), the gang climbs the ranks of British society from local street toughs to major players in government and business by navigating the dangerous world of liquor bootlegging, political factions, and dirty dealings.
Similar to Saul's quick thinking and "creative" view of the legal system, Tommy Shelby's strategic thinking and vicious tactics are to thank for the gang's meteoric rise through Birmingham's dark underbelly. But a victory that large is not without sacrifice. Truly tense and thoughtful, "Peaky Blinders" is a period drama full of shifting power dynamics, chess moves, and carnage, set against the background of the simmering unrest leading up to World War II.
'The Americans' (Hulu)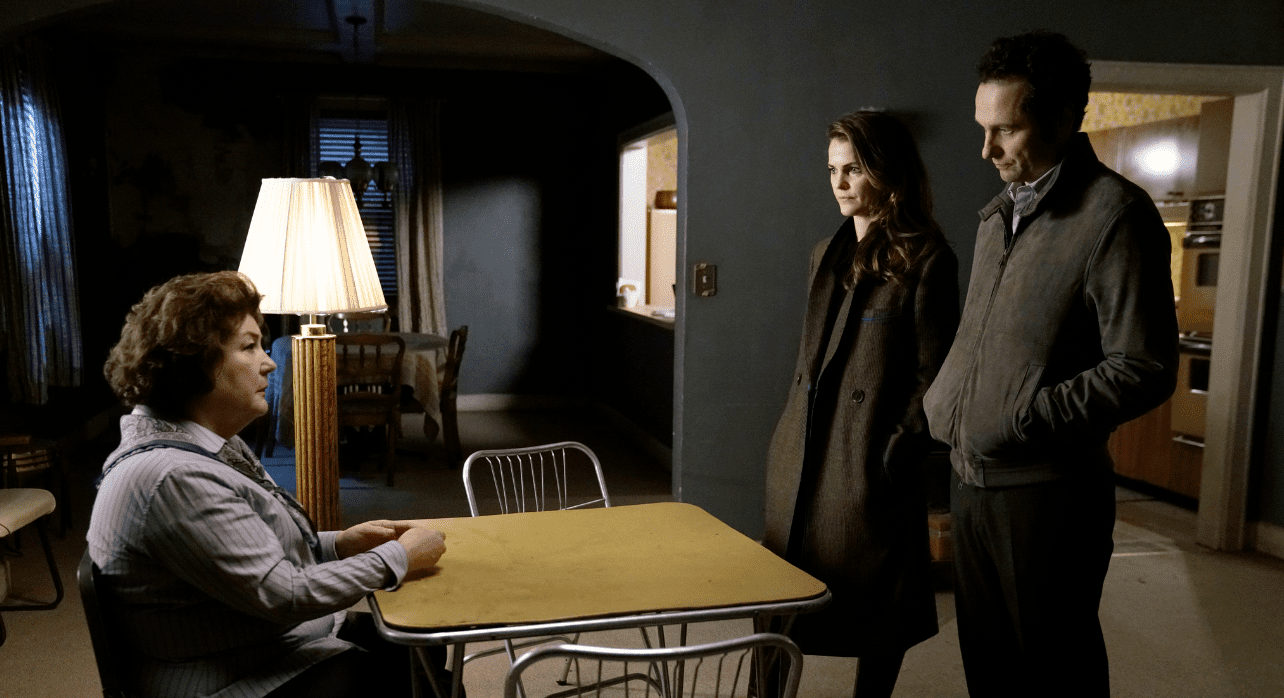 FX's "The Americans" is a nail-biting drama that captures the tension of the Cold War era. Taking place in Washington, D.C., during the Reagan administration, we follow the lives of Philip (Matthew Rhys) and Elizabeth Jennings (Keri Russell), two Russian spies posing as an all-American couple, as they juggle their missions and a normal family life with their two American-born children.
In this complete series, the twists and turns will always keep you guessing, reminding you how truly complex human nature (and motivators) can be. Similar to "Better Call Saul," "The Americans" plays on the idea of past identities. Both shows feature some death and violence, but it's done in a way that serves the story, not just for shock value. The writers know the value of getting you to sit on the edge of your seat, encouraging you to stress on the characters' behalf rather than be stressed because of them.
'Barry' (HBO)
Being a hitman is rough on your mental health. Streaming heavy-hitter HBO's "Barry" follows hitman-for-hire Barry (Bill Hader) as he battles his depression with acting classes. He struggles to balance his newfound friendships with his shady dealings, hoping to one day get "out of the game." Retiring from murder, however, isn't quite that simple.
Much like our antihero Saul Goodman, Barry's journey from hired assassin to fledgling actor is fraught with danger for those around him. Funny, thrilling, and surprisingly insightful, "Barry" strikes that magical balance between dark humor and heart-pumping drama with a wry smile.
Patient audiences who stick with the series while it sets up its dark and hilarious premise will be rewarded with a deep character study of a man coming to terms with the emotions he has historically tuned out in order to be an effective killer. With optimism bordering on mania and a world growing impatient with his antisocial behavior, Barry attempts to navigate his way out of the brutality business.
'Narcos' (Netflix)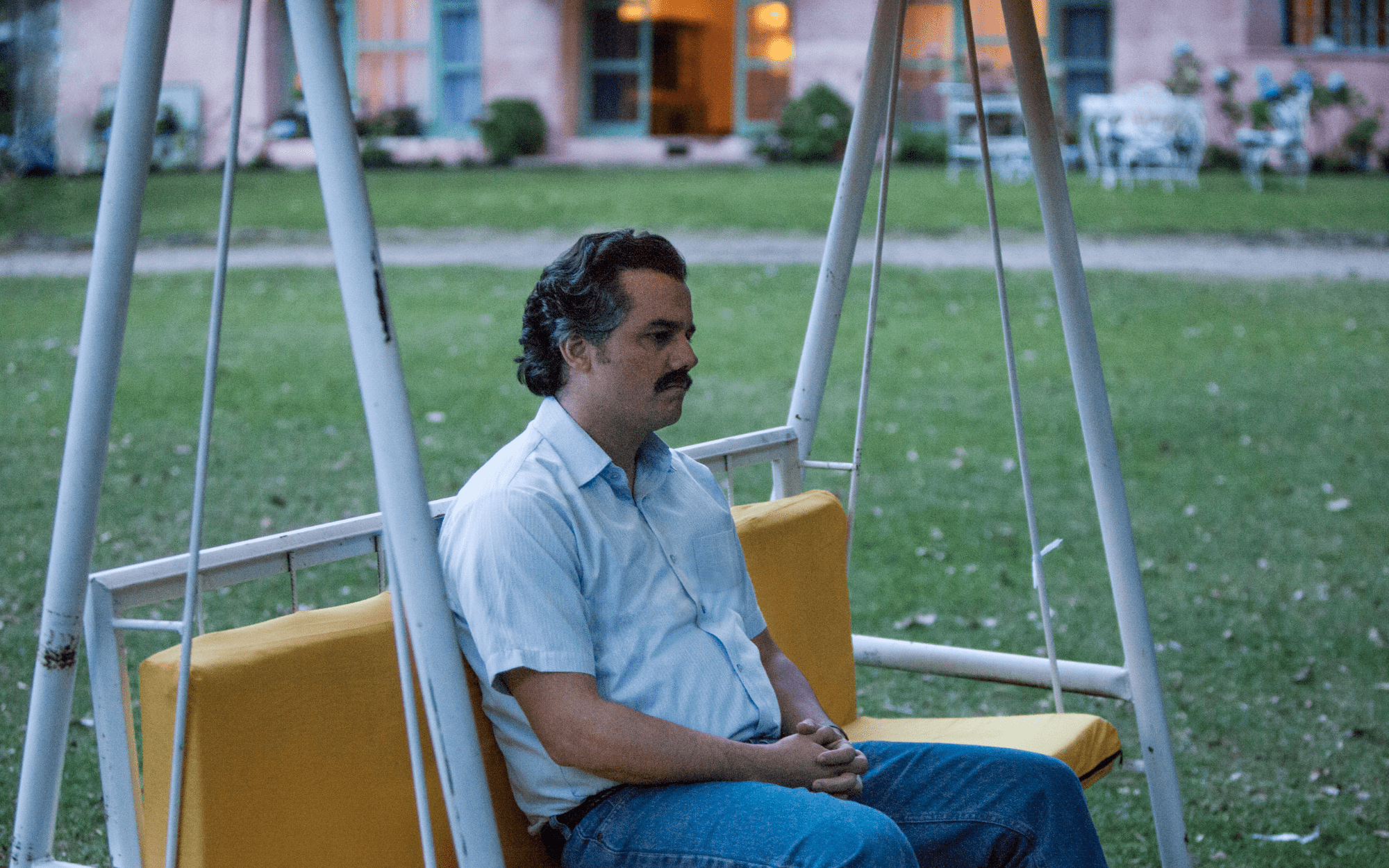 Inspired by the life and times of famed cartel kingpin Pablo Escobar (expertly played by Wagner Moura), "Narcos" chronicles the stranger-than-fiction tale of Escobar's rise from small-time smuggler to the most powerful drug trafficker in recent memory.
Told from the point of view of American DEA agent Steve Murphy (Boyd Holbrook), the story reaches far beyond the typical drug tale to give a full picture of how global politics, Ronald Reagan's anti-communist policies, American capitalism, and deep corruption all converge to create the perfect storm for Escobar's trajectory.
The series spans Escobar's lucky break into the drug world, from his successful run for public office in Colombia to his involvement in a communist siege on the Palace of Justice (in season one alone). Just when you think the writers have succumbed to their imaginations, the series peppers in actual news footage — serving as a reminder that this wild ride actually happened. "Narcos" is a cat-and-mouse caper you have to see to believe.
'True Detective' (HBO)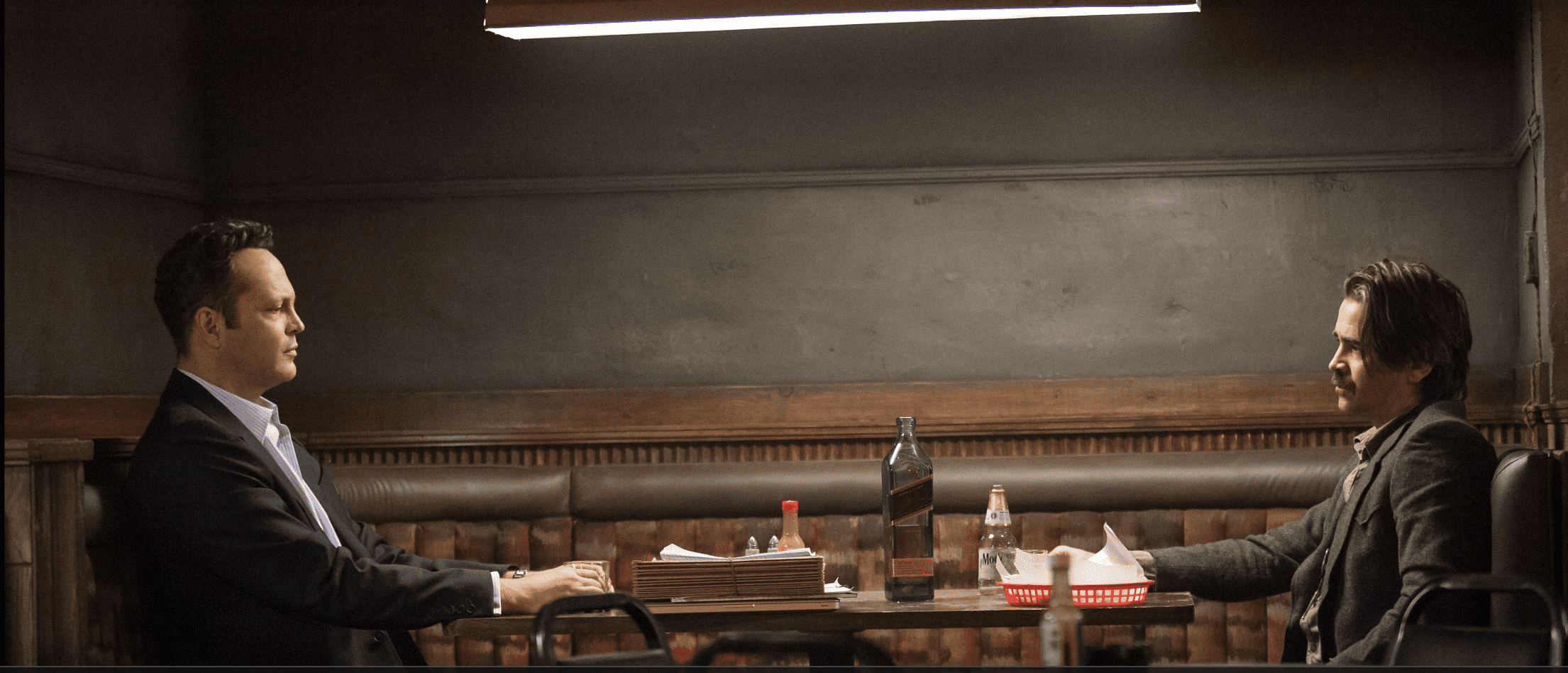 HBO's "True Detective" checks a lot of boxes for thrill-seeking drama savants. Structured as an anthology series, each season works as a contained narrative following crime investigators unearthing truths not only about the crime but the investigators themselves.
The series features a different duo each season, starting with Matthew McConaughey and Woody Harrelson, then Vince Vaughn and Colin Farrell, and finally Mahershala Ali and Stephen Dorff.
Exploring the dichotomy between religion and reason and good and evil, as well as the internal struggle between pessimism and hope in an increasingly brutal world, "True Detective" delves deeper than your average action-packed cop drama. Gripping, dark, and mesmerizing, this is a slow burn that mixes visceral imagery with philosophical reflection. Be warned: If "True Detective" makes your watch list, it will most likely get under your skin.