When it comes to on-demand content, cord cutters do every bit as well as cable subscribers. Thanks to OTT services like Netflix and Hulu, there's never any shortage of things to watch without cable. But for fans of live TV and specific networks, the decision to cut the cord can still be tricky. If you're addicted to Bravo shows like The Real Housewives of Atlanta or Inside the Actors Studio, though, you'll be happy to know that replacing Bravo as a cord cutter is easy. Here's how to watch Bravo without cable.
How to Watch Bravo Online Without Cable
You can watch on-demand content from Bravo on the network's website (though the selection is quite limited) or on Hulu (on-demand), but for a live stream of Bravo, you'll have to turn to a different type of service entirely: skinny bundles. Skinny bundles are a relatively new type of pay TV service that is making life tough for cable and satellite companies (though the smart ones have quickly started skinny bundle services of their own). Skinny bundles slim down the channel selection to save money and are delivered "over the top" (OTT), meaning over the internet. Since skinny bundles stream over the web just like Netflix does, the regional monopolies that dominate traditional cable TV are out of the picture. Between the slimmer bundles, new delivery method, and increased competition, it's easy to see why skinny bundles are much more affordable than cable and satellite deals. They also happen to be a great way to watch Bravo without cable.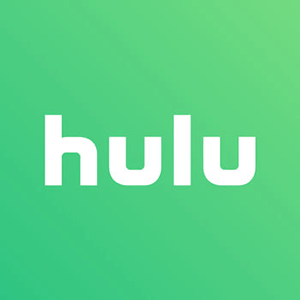 Hulu started out as a video on demand provider like Netflix, and that's still what they're best known for. Their specialty is new content from network television channels, so Hulu is a great place to turn for relatively new shows to play on demand – including, as it happens, Bravo shows! But Hulu isn't just about on-demand content these days. They now offer a skinny bundle service called Hulu with Live TV (catchy name, right?) which works just like the competition does. Hulu with Live TV offers just one base package, which costs $39.99/month and includes Bravo. You can also subscribe to both of Hulu's services (the skinny bundle and on-demand service) at the same time. Read our complete review of Hulu with Live TV here.
Try Hulu with Live TV for free
Sling TV is a little different from its skinny bundle brothers in that it has more of an à la carte set-up. While most skinny bundles offer a single package or divide their offerings up in to tiers of increasing channel numbers (and prices), Sling TV starts by asking you to choose a base package and then allows you to build out a custom subscription with relatively cheap "add-on" packages stuffed with channels of a certain type. Bravo is available through the "Sling Blue" base package ($25/month). From there, of course, you are free to add to your custom deal with the add-ons as you see fit! You can read our review of Sling TV here.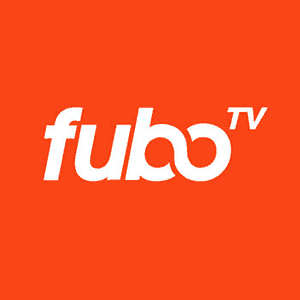 fuboTV first burst on the skinny bundle scene as an entirely soccer-focused service, but it has since re-launched with a broader focus. Among the non-sports channels that fuboTV now offers is, of course, Bravo. fuboTV will set you back $44.99 per month ("fubo") or $49.99 per month ("fubo Extra"), depending on which package you choose. Both packages include Bravo. Both packages also offer a discounted first month and a great week-long free trial, which you can sign up for using the link below. You can read our review of fuboTV here.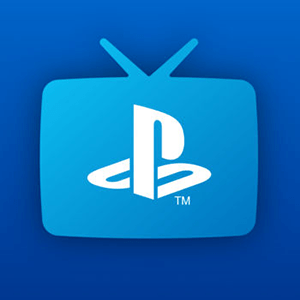 PlayStation Vue is another skinny bundle. It's named after Sony's gaming console and was originally only available on that device, but it has long been available on other platforms like Android, iOS, Roku, and Fire TV. So if you're a non-gamer, don't be turned off by the branding – PlayStation Vue doesn't really have anything to do with gaming or PlayStation at this point. It does, however, have everything to do with watching Bravo without cable! Bravo is available in all of PlayStation Vue's tiered options, including the cheapest and smallest one, the $44.99/month Access package. Read our complete review of PlayStation Vue here.
Another skinny bundle with Bravo on board is YouTube TV. A relative newcomer at the time of this writing, YouTube TV is in the midst of a region-by-region rollout that has made it available in most (but not all) major population centers. If you're one of the ones with access to YouTube TV, you'll find it to be a superb skinny bundle with superior streaming quality and content discovery features. You can watch Bravo without cable through YouTube TV's base package, which costs $40 per month – that's after you take advantage of the week-long free trial service, of course.

DirecTV Now is a skinny bundle that offers subscribers a choice of several different channel bundles – some of which aren't really that skinny at all, and have prices to match! That's no problem for Bravo fans, though, because Bravo is included in DirecTV Now's cheapest package: "Live a Little," which costs $40 per month. Upgrade if you wish, but the skinniest of DirecTV Now's skinny bundles is all you'll need to unlock a Bravo live stream. You can read our review of DirecTV Now here.
Can I Watch Bravo on Roku, Fire TV, Apple TV, or Chromecast?
You certainly can watch Bravo on Roku, Fire TV, Apple TV, and Chromecast – as well as on Android TVs like the Nvidia Shield, mobile devices running Android and iOS, computers running Windows and macOS, and a whole lot of other devices. That's because the platform support boasted by the skinny bundles listed above is pretty robust all-around. Specifically, here's how things break down:
Hulu with Live TV, Sling TV, fuboTV, PlayStation Vue, YouTube TV, and DirecTV Now all work on Roku devices.
Fire TV users can choose between Hulu with Live TV, Sling TV, fuboTV, PlayStation Vue, and DirecTV Now.
Hulu with Live TV, Sling TV, fuboTV, PlayStation Vue, YouTube TV, and DirecTV Now all have apps for Apple TV.
Chromecast works great with apps from Hulu with Live TV, Sling TV, fuboTV, PlayStation Vue, YouTube TV, and DirecTV Now.
Android TV, the platform used by the Nvidia Shield and AirTV, among other devices, supports Hulu with Live TV, Sling TV, fuboTV, PlayStation Vue, and YouTube TV.
You can watch Bravo on the go, too. Hulu with Live TV, Sling TV, fuboTV, PlayStation Vue, YouTube TV, and DirecTV Now all have apps for both Android and iOS mobile devices.
Hulu with Live TV, Sling TV, fuboTV, PlayStation Vue, YouTube TV, and DirecTV Now also each have desktop and/or in-browser apps, which means its easy to watch your desktop or laptop computer.
In general, the skinny bundles that have been around the longest (Sling TV and PlayStation Vue are the oldest) have the broadest platform support, but it's worth checking out some free trials to see which service works best on your device. Though all of these services are pretty similar in principle, their apps can be organized differently, so it's worth testing them out for that reason, too. In the end, you should have a few different skinny bundle choices no matter what platform you're on, and at the time of this writing it seems inevitable that pretty soon all the major skinny bundles will be available on all of the major streaming devices.
Please like us on Facebook to keep up to date on what's new in the world of cord cutting: