It's easy to see that cutting the cord makes financial sense. But it's not always easy to see that it makes entertainment sense, too. It's hard to imagine that you really can enjoy all of your favorite channels without cable – after all, cable has been the way you've watched them for so long. But believe it: you can watch almost any network TV channel without cable, including Food Network. In fact, Food Network live streams are widely available! The popular culinary channel is a staple of a type of streaming service that is changing how the world watches TV. Here's how to watch Food Network without cable.
How to Watch Food Network Online Without Cable
If you've read any of our similar articles about channels like Fox News and Disney Channel, you probably already know how to watch Food Network without cable. Once again, we're going to be showing you a bunch of different skinny bundles.
For the uninitiated, a skinny bundle is a slimmed-down package of channels designed to compete with bulky traditional cable packages. The skinny bundles we're talking about here are internet streaming services, not traditional cable or satellite services. Skinny bundles like these cost less than cable and don't require long-term contracts. They can afford to, because their streaming model eliminates infrastructure concerns and regional monopolies, and because their bundles are, of course, skinnier!
Services like these are the simple answer to the problem of how to watch Food Network without cable. Let's take a look at your options.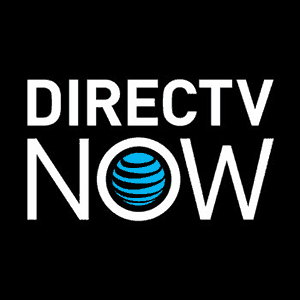 DIRECTV NOW features a channel selection and a pricing scheme that's pretty typical of the skinny bundle market. It offers a few different bundles, and larger bundles include all of the channels that their smaller counterparts do while also adding a few key new ones (and a few extra bucks to the monthly rate). If you're looking for Food Network, you can't go wrong: from the $35/month "Live a Little" package on up, Food Network is in every one of DIRECTV NOW's offerings. Read our review of DIRECTV NOW here or check out the service's free trial via the link below to try it out for yourself.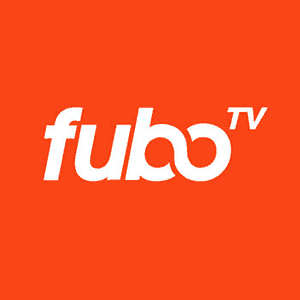 Longtime cord cutters may remember fuboTV's prehistory as a soccer-only channel. Though it retains a certain sports focus, fuboTV has long since relaunched as a skinny bundle for everyone – including fans of Food Network. For $39.99/month, subscribers can grab fuboTV's main base package and enjoy a Food Network live stream. New Yorkers and near-New Yorkers, though, should note that the price rises to $44.99/month for subscribers that are in the right market for the MSG family of networks, which are also included in the base package. You can read our review of fuboTV (which we wrote shortly after the service's re-launch as a more general-interest skinny bundle) here.
Hulu was (and remains) a major name in the streaming video on demand (SVOD) space, where it dukes it out with the likes of Netflix and Amazon. Hulu is also battling for a share of the live streaming TV market: their Hulu with Live TV service is a $39.99/month skinny bundle that offers more than 55 channels. There are no tiers and relatively limited add-ons to worry about in this case, but the simplicity will suit Food Network fans just fine, because Hulu's lone bundle includes a Food Network live stream. Check out our review of Hulu with Live TV here.
Try Hulu with Live TV for free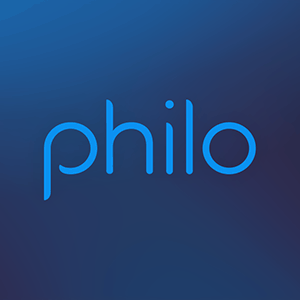 If you're hungry to watch Food Network online without cable, another great option is Philo. Philo offers a healthy portion of great channels at a very lean price: its smallest bundle costs just $16 per month. And that smallest bundle is all you'll need to sign up for in order to get your hands on a Food Network live stream, so Philo is more than worth checking out for Food Network fans. Checking Philo out is only made more appealing by the fact that Philo offers an appetizing free trial: one week, risk-free, with no money down. You can grab that free trial offer by clicking on the link below.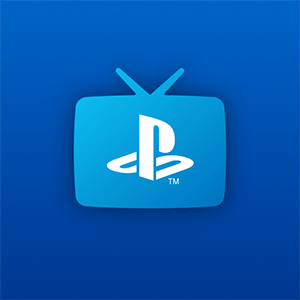 Like some competitors, PlayStation Vue divides its service into different price tiers. As usual, all the larger packages include all of the channels that their smaller compatriots offer. That's good news for Food Network fans, because you'll get a Food Network live stream even in the very smallest of PlayStation Vue's packages: the $39.99/month "Access." You can read our full review of PlayStation Vue here and you can sign up for the service's free trial via the link below. Note that PlayStation Vue's free trial is 5 days long, which is a bit less than the 7 days that you might be used to from its competitors.
Sling TV is designed to let subscribers customize their skinny bundle. It allows you to choose between two base packages (or subscribe to both), then tack on mini-bundles sorted by categories in order to chart a cost-effective path to the channels you'll actually watch. Food Network fans have it easy, as both base packages (the $20/month Sling Orange and the $25/month Sling Blue) include Food Network. As of this writing, Sling Orange's $20/month rate is the cheapest answer to the question of how to watch Food Network without cable. Like its competitors, Sling TV offers a free trial. Like most skinny bundle free trials, it last for 7 days.
Can I Watch Food Network on Roku, Fire TV, Apple TV, or Chromecast?
Of course you can! Most major skinny bundle services above each have functional apps on all of the major streaming platforms. That includes Roku, Fire TV, Apple TV, and Chromecast. In the case of Chromecast, of course, we're talking about casting to the device from Chromecast-enabled apps on other devices. We said most, but not all, so let's get more specific: DIRECTV NOW, fuboTV, Hulu with Live TV, and Sling TV all work on Roku, Fire TV, Apple TV, and Chromecast. Philo is the odd man out, for now: Philo works on Roku, but not on the other platforms just yet. fuboTV, Hulu with Live TV, and Sling TV all work on Android TV devices – for now, at least, DIRECTV NOW and Philo do not.
And these aren't your only device options. Most major skinny bundles also offer an app for iOS, an app for Android, and an app that works on desktop and laptop computers (some offer in-browser apps, while others offer desktop apps that you can download for major operating systems like Windows and Mac). The exception here is once again Philo: Philo offers an app for iOS and an in-browser app, but does not, as of this writing, offer an Android one.
Hulu with Live TV and Sling TV both offer support for Xbox One gaming consoles – PlayStation Vue, of course, does not, but it does offer support for PlayStation 4 (surprise, surprise).
In short, no matter what sort of device you use to stream, you're surely going to be able to whip up a great way to watch Food Network without cable! So scroll back up and select a few free trials to whet your appetite. You'll find that it's easy to enjoy a well-balanced diet of network TV content without having to go crawling back to the cable and satellite companies.
Please like us on Facebook to keep up to date on what's new in the world of cord cutting: