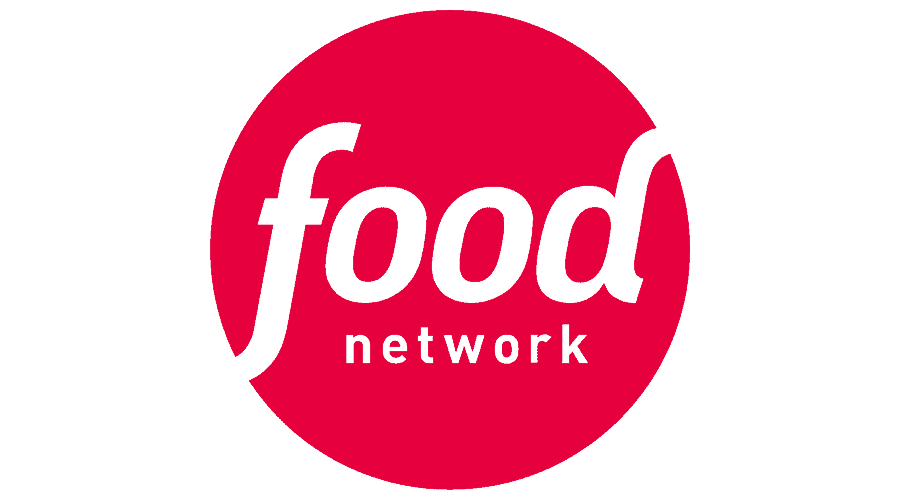 Whether it's epic showdowns in "Guy's Grocery Games" or following along as Ina Garten makes another delectable dish in "Barefoot Contessa," Food Network brings joy to foodies and families everywhere. However, you don't have to have a cable subscription to watch your favorite throwdowns with Bobby Flay. You can watch Food Network without cable using one of a variety of streaming solutions (some of which even come with free trials. Here are a few ways you can tune into Food Network today:
How to Watch Food Network Online Without Cable
You don't need to miss out on live TV because you said goodbye to your cable package. The key to watching the newest "Holiday Baking Championship" is to subscribe to a live TV streaming service or "skinny bundle." Most skinny bundles provide various packages with your favorite channels without the cable "filler" channels.
The idea is to give cord-cutters a live TV option that competes with bulky and inflexible traditional cable packages. Live TV streaming services offer short-term or no commitment, versatile pricing, and diverse channel selection. Okay, now follow our recipe to getting Food Network:
Step one: Think about your favorite Food Network shows.
Step two: Choose from one of the following streaming services.
Step three: Enjoy captivating cooking until your stomach's content.
If you're hungering for a way to watch Food Network online without cable, one great option is Philo. The service offers a healthy portion of great channels at a very lean price. What's more is the fact that Philo offers an appetizing free trial: one week, risk-free, with no money down.
Hulu + Live TV is the cable alternative from streaming service Hulu. This bundle includes all of the on-demand content you'd get from a basic Hulu subscription, but also includes live TV streaming that covers tons of great channels (like Food Network, which is included in Hulu + Live TV's channel lineup). In other words, the service combines Hulu's Netflix-like on-demand service with a Sling TV-like live TV streaming service.
For us, we think fuboTV offers a great skinny bundle, especially as it fared very well in our fuboTV review thanks to its user-friendly setup and strong selection of network TV channels. Bundles from fuboTV are relatively affordable, and the service includes Food Network.
Sling TV is designed to let subscribers customize their skinny bundle. It allows you to choose between two base packages (or subscribe to both), then tack on mini-bundles sorted by categories in order to chart a cost-effective path to the channels you'll actually watch. Food Network fans have it easy — you'd have trouble building a bundle without Food Network! Still, it's worth thinking about what other Sling TV channels you might want on top of your Food Network livestream.
Need an online option to watch Food Network live? Look no further than Google's skinny bundle service, YouTube TV. Not to be confused with regular old YouTube, this live TV streaming service competes with Sling TV and Hulu + Live TV. It also features a Food Network livestream and offers a free trial.
Can I Watch Food Network on Roku, Fire TV, Apple TV, or Chromecast?
Most major skinny bundle services above each have functional apps on all of the major streaming platforms. So check out how you can stream Food Network while you're on the go, at home, or creating a baking contest at work.
| | Roku | Fire TV | Apple TV | Android TV | Chromecast | iOS | Android | Web browser |
| --- | --- | --- | --- | --- | --- | --- | --- | --- |
| Philo | Yes | Yes | Yes | Yes | Yes | Yes | Yes | Yes |
| Hulu + Live TV | Yes | Yes | Yes | Yes | Yes | Yes | Yes | Yes |
| fuboTV | Yes | Yes | Yes | Yes | Yes | Yes | Yes | Yes |
| Sling TV | Yes | Yes | Yes | Yes | Yes | Yes | Yes | Yes |
Popular Shows to Stream on Food Network
Have you ever gone to a city specifically because they have a unique dish or a diner because you saw Guy Fieri eat a burger from there? Food Network is home to many shows that help make stomachs rumble and introduce new family recipes. If you're not sure where to start, here are some of our favorite shows on Food Network:
"Buddy vs. Duff"
"Chopped"
"Beat Bobby Flay"
"Diners, Drive-Ins and Dives"
"Restaurant Impossible"
More Channels for Food Network Fans
Need more culinary lessons in your life to save your family from another burnt roast? No problem. We recommend checking out how to watch Cooking Channel if you like Food Network. Here, you can find "Good Eats" with Alton Brown, "Man v. Food" with Casey Webb, and "Burgers, Brew & 'Que" with Michael Symon. No matter what you're aiming to cook up, these shows will keep your entertainment spicy.
Like watching people eat food from different cultures more than actually cooking it at home yourself? Check out how to watch Travel Channel instead. On this channel, Andrew Zimmern will show your culinary delicacies in "Bizarre Foods," or you can skip the food altogether and just check out "The Dead Files." Either way, your streaming diet will be full of calories by the end of your selection.