TBS is home to some of network television's best comedies, including Conan and Full Frontal With Samantha Bee. It also plays host to Major League Baseball during pivotal playoff games. Are these good enough reasons to hold onto that old cable or satellite subscription? As TBS would say: very funny. The reality is that you can watch TBS without cable by firing up a TBS live stream on the streaming device of your choice, including major streaming platforms like Roku and Fire TV. It's no joke: here's how to watch TBS without cable.
How to Watch TBS Online Without Cable
TBS's shows are available on demand through various streaming services, but we're not here to talk about on-demand content: we're here to show you how to watch TBS live without cable. And when we talk about watching live network television without cable or satellite, we're talking about live TV streaming services, also known as skinny bundles.
Skinny bundles get their name from the slimmed-down bundles of network television stations they offer. Most live TV streaming services offer bundles that are much smaller than those provided by most cable providers, so you can say goodbye to those bulky and overpriced packages and hello to something a bit more svelte. And, of course, these newer competitors stream their content over the internet, which means you watch on any supported device and don't have to deal with the big regional monopolies that have helped make cable so ridiculously overpriced.
Sold yet? Then scroll down and check out the skinny bundles that offer you a way to watch TBS without cable.
Hulu with Live TV is exactly what it sounds like: the live TV streaming service from the folks at Hulu. Already an established streaming video on demand (SVOD) service with years of experience competing with Netflix, Hulu saw the potential in skinny bundles and waded into the market with an entry of their own. Hulu with Live TV keeps things simple: you won't have to weigh the pros and cons of various base packages, because Hulu with Live TV only has one. It's $39.99/month and – wouldn't you know it – it includes TBS. You can read our review of Hulu with Live TV here.
Try Hulu with Live TV for free
Sling TV is the elder statesman of this group, having been widely available on a range of platforms for longer than any of the others. It also remains rather unique, thanks to its à la carte model. With Sling TV, subscribers choose one (or both) of two base packages: Sling Orange costs $25 a month, Sling Blue also costs $25 a month, and you can get all of the channels from both for $40 a month. From there, you're free to add as many (or as few) "extras" as you'd like. These add-on bundles group channels of similar types into packages like "Sports Extra" and sell them on the cheap, allowing you to build out a custom skinny bundle based on your interests. For TBS fans, the sky is the limit: TBS is included in both of Sling TV's base packages, so you can watch TBS without cable through Sling TV for as little as $25 a month or for as much as you want to pay for your ultimate customized bundle.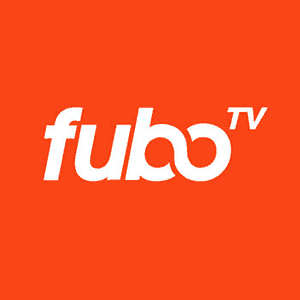 You can access a TBS live stream through either of the two base bundles offered by fuboTV. Those two bundles are "fubo" ($44.99 per month) and the larger "fubo Extra" ($49.99 per month). You can tack on add-on bundles to either base package. fuboTV offers discounts for your first month of service as well as a seven-day free trial offer, which you can access by clicking on the link below this paragraph.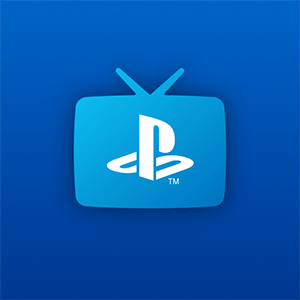 PlayStation Vue is Sony's take on the live TV streaming service. As the name suggests, it was first made available on Sony's PlayStation series of gaming consoles. But that platform connection is more of a historical thing now, as PlayStation Vue is widely available on platforms like Roku, Fire TV, and Apple TV. Subscribers can choose from a selection of packages that vary in size and price. Each larger package includes all the channels from its smaller counterparts, which makes things easy on TBS fans: TBS first appears in the smallest package (the $44.99-per-month "Access" bundle) and therefore pops up again in each larger one, too. You can check out PlayStation Vue for free by taking advantage of its free trial – just remember that the trial is five days long, not seven.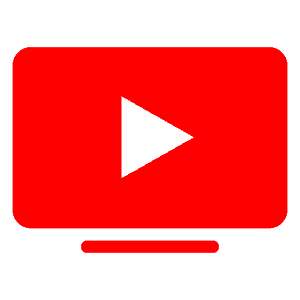 YouTube TV is Google's take on the skinny bundle service, and it's an excellent choice for anyone living in a place where the service is available (YouTube TV's region-by-region rollout has, as of this writing, taken it to most major U.S. markets). YouTube TV costs $40 per month and offers subscribers a host of great live network television channels, including TBS. You can test out YouTube TV for free by taking advantage of the service's seven-day risk-free trial offer.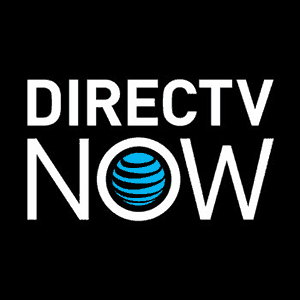 DirecTV Now offers subscribers a choice of several packages, ranging from a few dozen channels to over 100. Prices rise with the size of the bundles, of course, but things still stay cheap relative to cable. You can take your pick of DirecTV Now's channel packages if you're a TBS super-fan, because TBS is included in all of the bundles. The cheapest is "Live a Little," which will run you just $40 per month – after the end of DirecTV Now's free trial, of course. You can sign up for that free trial via the link below, and feel free to take a look at our DirecTV Now review as well if you want some additional information on the service.
Can I Watch TBS on Roku, Fire TV, Apple TV, or Chromecast?
You sure can! The major streaming services above have made sure to offer support for all of the major streaming platforms that their potential customers use.
Each of Hulu with Live TV, Sling TV, fuboTV, PlayStation Vue, YouTube TV, and DirecTV Now have apps for Roku devices.
Hulu with Live TV, Sling TV, fuboTV, PlayStation Vue, and DirecTV Now work great on Fire TV.
Apple TV users can choose between  Hulu with Live TV, Sling TV, fuboTV, PlayStation Vue, YouTube TV, and DirecTV Now.
Chromecast fans get their pick of Hulu with Live TV, Sling TV, fuboTV, PlayStation Vue, YouTube TV, and DirecTV Now.
Hulu with Live TV, Sling TV, fuboTV, PlayStation Vue, and YouTube TV work on Android TV, the Google-backed platform used on the Nvidia Shield and other popular streaming devices.
Want to watch on a mobile device? No problem there, either. Hulu with Live TV, Sling TV, fuboTV, PlayStation Vue, YouTube TV, and DirecTV Now all offer apps for Android and iOS (including iPads and iPhones) devices.
Computers are covered, too. Apps available from major streaming services make it easy to watch TBS without cable via Hulu with Live TV, Sling TV, fuboTV, PlayStation Vue, YouTube TV, and DirecTV Now in your web browser and/or via a desktop app.
Gaming systems offer some options, too. Hulu with Live TV, Sling TV, and YouTube TV are available on Xbox One, and PlayStation Vue is available on PlayStation 3 and PlayStation 4.
Please like us on Facebook to keep up to date on what's new in the world of cord cutting: