Cord cutting is about saving money by getting rid of your huge cable bill. But it's not about learning to go without all of the content you love. On the contrary, cord cutters tend to be people who love their shows, movies, and live TV. It's just that they know how to get that kind of content without paying for cable. Take The History Channel: its shows are available on demand through streaming services like Hulu as well as on the network's own website.  It's even possible to watch a live stream of The History Channel without cable thanks to the rise of skinny bundle services. We'll explain what those are how to access live streams of The History Channel below. Here's everything you need to know about watching The History Channel without cable. (By the way, though the network has re-branded as simply "History," we'll be calling it The History Channel all the way through this piece for the sake of clarity and familiarity.)
How to Watch The History Channel Online Without Cable
The best way to watch The History Channel without cable is by using a skinny bundle. But what are skinny bundles?
Skinny bundles are streaming services, kind of like Netflix: they come in over the internet ("over the top," in industry lingo – bust that out at your next cocktail party to show that you're in the know) and can be used on multiple platforms, including computers, mobile devices, and streaming devices. Unlike Netflix, however, skinny bundles don't primarily exist to play on-demand content. Their specialty is live TV.
And when I say live TV, I really do mean TV. I mean network television channels that you have actually heard of – you know, like The History Channel. Essentially, skinny bundles are just a new type of pay TV. They're not so different from cable or satellite, except for the fact that they come in over the internet. They also tend to feature smaller channel packages (hence the "skinny" part) and, of course, aren't limited by regional infrastructure monopolies in the same way that traditional cable is. The slimmer look and significant competition help make skinny bundles a more affordable option than cable. So while there's no legal way to watch History channel without a pay TV subscription, there's nothing keeping you from swapping your legacy pay TV deal for a modern skinny bundle. With no contracts involved and a bunch of free trials to choose from, these services make it very easy to cut the cord.
Now, let's the meet the services that best answer the question of how to watch The History Channel without cable.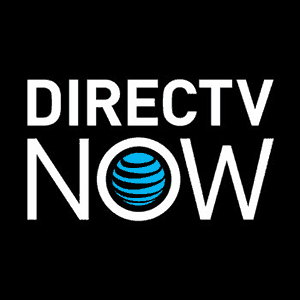 DIRECTV NOW is a skinny bundle from AT&T. Despite its legacy lineage, DIRECTV NOW makes for a great alternative to old-school cable or satellite. The service offers up a selection of bundles that range from skinny to really-not-that-skinny-at-all. The choice is yours, because The History Channel is available in every single one of them. The Live a Little package is DIRECTV NOW's smallest, and it will set you back $35 each month. You can read our full review of DIRECTV NOW here.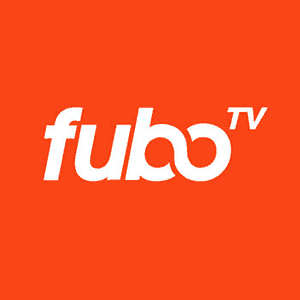 Skinny bundle fuboTV has been around for a while, but it hasn't always caught the attention of The History Channel fans. Originally, fuboTV was solely focused on soccer. A re-launch a while back changed that and given fuboTV a new identity as a service for everyone (they still like to present themselves as having a little extra appeal to sports fans, though). Among the many non-sports networks that fuboTV offers these days is The History Channel. You'll find it in fuboTV's base package, which costs $39.99/month ($44.99 if you're in one of the markets that gets – and has to pay extra for – MSG). Read our review of fuboTV here.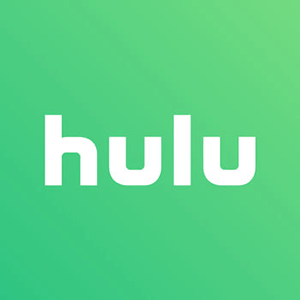 Hulu's well-known streaming video on demand ("SVOD," to us industry insiders) service has plenty of History Channel shows available. But it's Hulu's other service – Hulu with Live TV – that can net you a History Channel live stream. Hulu's entry into the skinny bundle market keeps things simple, offering just one base package for $39.99/month. You can tack on premium channels like HBO, but there are no add-ons or tiers of options here like there are with some competitors. You can read our review of Hulu with Live TV here.
Try Hulu with Live TV for free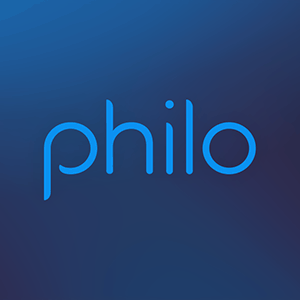 Philo has a history of its own, but it's been growing fast in more recent times. Its solid channel lineup now includes The History Channel, making it a great way to watch The History Channel without cable. It's also an affordable way to watch The History Channel without cable: Philo's most affordable channel package costs a mere $16 per month, the best price on the current skinny bundle market. You can take a look at Philo by taking advantage of its week-long free trial – the link is below. It's still working on expanding its features and platform support, but it's a fast-growing service that is well worth checking out – and at that price, it's one heck of a way to watch The History Channel without cable.
Skinny bundle elder statesman Sling TV works a bit differently from its competitors, because it doesn't divide its offerings up into tiers of increasing prices and channel numbers. Instead, Sling TV asks you to choose between base packages and then invites you to build out a customized deal using small "add-on" packages. It's a kind of a la carte model, and it works well for folks who have interest in a specific type of channels (sports channels, for instance) and don't want to pay for shows they don't watch. Sling TV includes The History Channel in its very cheapest base package. At just $20/month, Sling Orange is the most affordable answer to the question of how to watch The History Channel without cable. The History Channel is also available through Sling Blue ($25/month). You can read our review of Sling TV here.
Can I Watch The History Channel on Roku, Fire TV, Apple TV, or Chromecast?
Clearly, there are plenty of ways to watch live streams of The History Channel online. But do any of these work on major streaming devices like the ones from Roku, Amazon, Apple, and Google? You bet they do: the major skinny bundles tend to boast broad platform support, including apps for Roku, Fire TV, Apple TV, Chromecast, Android TV, Android, iOS, Xbox One, PlayStation 4, and even your computer's web browser. The skinny bundles that have been around the longest tend to have the most supported devices, but all of them are available on at least a few, so you should have plenty of options no matter what sort of device you're trying to stream The History Channel on.
What does this mean specifically? For DIRECTV NOW, fuboTV, Hulu with Live TV, and Sling TV, it means you'll have an app to turn to on Roku, Fire TV, Apple TV, and Chromecast. fuboTV, Hulu with Live TV, and Sling TV also work on Android TV devices – that's the popular streaming platform used on the Nvidia Shield, among other devices. As for Philo, it's streaming platform support is currently limited to Roku, but it works well on that platform and is still growing fast as a service. It's a safe bet that you'll see expanded platform support from Philo sooner rather than later, so keep your eye out if you're thinking of getting a subscription.
Platform support is similar when it comes to mobile devices: DIRECTV NOW, fuboTV, Hulu with Live TV, and Sling TV all work on both iOS and Android mobile devices. Philo, for its part, works great on iOS devices but does not, as of this writing, have an Android app yet. That could change fast, of course, so pay attention to what Philo is up to in the coming months.
Desktop and laptop computers are great ways to watch The History Channel without cable, too: each of DIRECTV NOW, fuboTV, Hulu with Live TV, Philo, and Sling TV work great on Mac OS and Windows computers, too.
So no matter which of the skinny bundles above caught your eye, you'll have plenty of options for watching The History Channel without cable. It's well worth taking another look through the list and clicking on a link or two to check out the free trial offers – they're risk free, and they'll let you experience the skinny bundle appeal without spending a dime. Skinny bundles are a big part of what we cover here at Cordcutting.com, so check back often for more on them and on the many other great tools, techniques, and services that cord cutters use to replace cable content at a fraction of the cost.
Please like us on Facebook to keep up to date on what's new in the world of cord cutting: