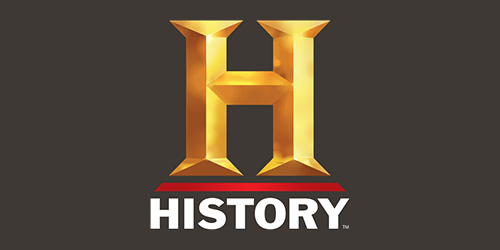 Cable is history! Thanks to the rise of streaming services, you no longer need to pay a cable or satellite pay-TV giant in order to watch your favorite shows and channels. You'll find shows from The History Channel on on-demand services like Hulu, and you can even get a History Channel livestream if you know where to look. If you don't know where to look yet, don't worry — we're about to tell you.
How to Watch The History Channel Online Without Cable
The History Channel is a network television channel, meaning that it's only available through a pay-TV package. Traditionally, that has meant cable (or, later on, satellite) TV. But times change, and cord-cutters now have access to it.
The key to watching The History Channel without cable is subscribing to a live TV streaming service. Sometimes called "skinny bundles," these streaming services combine the best of cable with the convenience of Netflix. They stream over the air, keep prices lower than their cable counterparts, and never lock you into long-term contracts. But they still offer live TV networks like The History Channel.
Which live TV streaming services offer a History Channel livestream? Let's take a look:
Can I Watch The History Channel on Roku, Fire TV, Apple TV, or Chromecast?
Clearly, there are plenty of ways to watch livestreams of The History Channel online. But do any of these work on major streaming devices like the ones from Roku, Amazon, Apple, and Google? You bet they do: the major skinny bundles tend to boast broad platform support, including apps for Roku, Fire TV, Apple TV, Chromecast, Android TV, Android, iOS, and even your computer's web browser.
Popular Shows to Watch on the History Channel
Even if you're not a history buff, the History Channel is almost guaranteed to have a show for you. Their wide range of programming features plenty of entertaining content, including the following popular shows:
"Ancient Aliens"
"Alone"
"The UnXplained"
"The Toys That Built America"
"Mountain Men"
Free Yourself From Cable, History Channel Fans
So there you have it! No matter which of the live TV streaming services above caught your eye, you'll have plenty of options for watching The History Channel without cable. It's well worth taking another look through the list and clicking on a link or two to check out the free trial offers — they're risk-free, and they'll let you experience the skinny bundle appeal without spending a dime. Skinny bundles are a big part of what we cover, so check back often for more on them and on the many other great tools, techniques, and services that cord-cutters use to replace cable content at a fraction of the cost.