TLC was founded as The Learning Channel, but it has come a long way since then: nowadays, TLC is a bit less educational and a whole lot more fun. Packed with reality shows and game shows of all kinds, TLC is a channel that helps us cheer, laugh, and sometimes gawk at the weird and wonderful (and sometimes rude) people of the world. But just because TLC isn't The Learning Channel anymore doesn't mean that we shouldn't all try to learn something new once in a while, and we have just the thing to educate you with today: how to watch TLC without cable. See, even though TLC is a popular network television channel that has a history of being associated exclusively with cable and satellite, there are actually a lot of convenient, legal, and affordable ways to watch TLC without cable these days. Want to find out more? Great: class is in session. Here's how to watch TLC without cable.
How to Watch TLC Online Without Cable
TLC is a network television channel, and it's only available through a pay TV subscription. So why are we here?
Well, we're here because a pay TV subscription no longer has to mean a legacy pay TV subscription. "Legacy pay TV" is the term we use for cable and satellite, with their bloated and overpriced bundles of channels. Thanks to a new type of service, we need to make the distinction.
The new services we're talking about are called live TV streaming services or – sometimes – "skinny bundles." These services are often "skinny" because they're willing to trim the fat on their pay TV bundles and offer subscribers a sleeker pay TV experience. After all, if you never watch some of those channels, why are you paying for them?
And since these services stream online, they can boast other advantages, too. For one thing, the streaming model is part of why these services are cheaper. See, with old-school cable, there's infrastructure in the equation – and that can create those huge regional monopolies that are so hated and allow companies to keep prices high while keeping customer service terrible. With online streaming, anyone can get in the game – and that has made for a competitive market in which the live TV streaming services have only kept getting better.
Then there's the fact that these live TV streaming services can stream on all sorts of different devices. That's just another perk of being an online service instead of an old-school cable company.
Not all of the live TV streaming services on the market today offer a TLC live stream, so not all of them are reasonable answers to the dilemma in our headline (how to watch TLC without cable, in case you forgot already). But some of them will suit our purposes just fine. And, as it happens, we've collected the services that will fit the bill and listed them out for you below, along with the links you'll need to sign up for their free trial offers. Here's how to watch TLC without cable.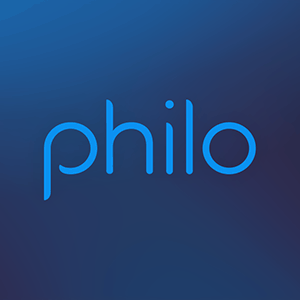 Philo is a great way to watch TLC without cable online. Philo is a skinny bundle service that is still growing and improving, but it has already won its fair share of fans on the mainstream skinny bundle market. That's thanks in no small part to Philo's prices, which are really quite low. As of this writing, Philo offers one skinny bundle for $16 per month and a second bundle option for just $20 per month. Either one of those two bundles will net you your TLC live stream, so feel free to take your pick. You can try out Philo for free by taking advantage of the service's free trial offer: it lasts one week, and you can sign up for it using the link right below this section.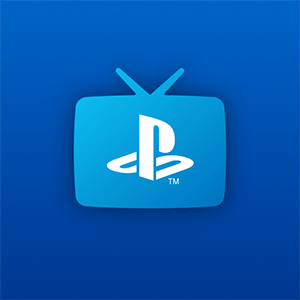 PlayStation Vue started its life on the Sony game console that shares its name, but that's ancient history (well, in tech terms, anyway). Nowadays PlayStation Vue is everywhere, and is – like its competition – available on just about any device you might hope to use for streaming. As for what you'll be streaming when you fire up PlayStation Vue, that depends to some extent on which bundle you choose. PlayStation Vue offers a selection of bundles that range in size and price point up from the smallest and cheapest option, which is the $44.99/month "Access" bundle. You can check out PlayStation Vue for free by taking advantage of the service's free trial, which runs for five days (a little less than the seven that you might be used to from its competitors).
Want to watch TLC without cable? YouTube TV is one great way to do so. Google's version of the skinny bundle is a joy to use, and its smooth streaming and superior user interface help it rank among the very best of the skinny bundles despite its relative youth. As of this writing, YouTube TV is still in the midst of a regional rollout. That means its not yet available in every market. If it's available in yours, though, you should make a point of taking advantage of the service's week-long free trial. It's a heck of a service already, and it's still growing and improving. You can watch TLC without cable by signing up for YouTube TV's base package, which costs $40 per month.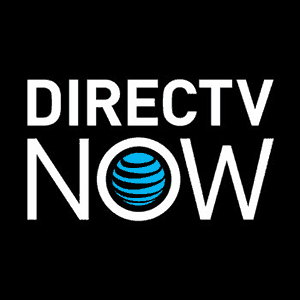 DirecTV Now is owned by AT&T, which is why you may recognize a couple of familiar elements in its branding. Old-school backing aside, DirecTV Now is every inch the modern skinny bundle, with smooth streaming and great features. If you decide to sign up for DirecTV Now, you'll have your choice of several different bundles. Some of them are skinny in the traditional "skinny bundle" sense, and some of them are a whole lot less so (prices, as you might expect, follow the channel count). The smallest bundle that DirecTV Now offers is the "Live a Little" bundle, which costs $40/month. That's all you'll need to spend to get a TLC live stream, because TLC is included in that itty bitty bundle. You're not limited, though: all of the larger bundles offered by DirecTV Now include the channels that their smaller counterparts have. You can read our review of DirecTV Now here or can check things out for yourself by clicking on the link below and signing up for the service's free trial.
Can I Watch TLC on Roku, Fire TV, Apple TV, or Chromecast?
DirecTV Now and PlayStation Vue both boast great platform support, which is good news for those of us who own streaming devices from major brands.
Philo, PlayStation Vue, YouTube TV, and DirecTV Now each offer apps that work on Roku devices.
Fire TV users can choose between Philo, PlayStation Vue, and DirecTV Now.
Apple TV users can use Philo, PlayStation Vue, YouTube TV, and DirecTV Now.
Chromecast users can enjoy TLC without cable on PlayStation Vue, YouTube TV, and DirecTV Now apps with native Chromecast support.
Mobile viewing is no problem, either. iOS users can choose between Philo, PlayStation Vue, YouTube TV, and DirecTV Now. Android users can use PlayStation Vue, YouTube TV, and DirecTV Now.
Finally, we'd be remiss if you didn't mention that PlayStation Vue also works on modern devices that belong to a certain family of gaming consoles. We bet you'll never guess which (yes, we're talking about Sony's PlayStation consoles). YouTube TV works on Xbox One.
Put it all together and you have a wealth of options for watching TLC without cable on a wide range of platforms. So what are you waiting for? Scroll back up and sign up for some free trials, and cut the cable cord for good.
Please like us on Facebook to keep up to date on what's new in the world of cord cutting: