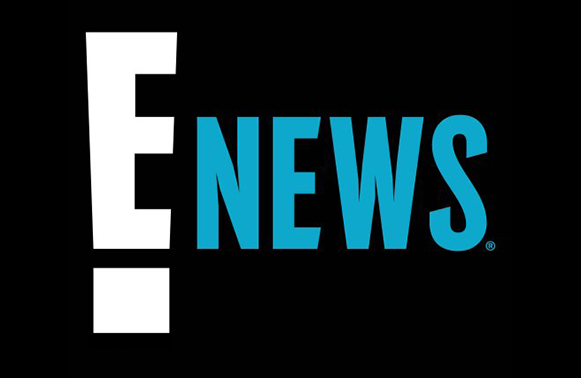 If you're an E! watcher, chances are you're up on all the current trends, including cord-cutting. You don't want to land on the "Worst Dressed" list, so to speak, which will happen if you still use cable TV to watch your favorite shows. From "Keeping Up With the Kardashians" and the spin-offs to "Botched," you can now stream everything E! has to offer when you tune into the services below.
How to Watch E! Without Cable
Thanks to new technology and a few magic tricks, you can enjoy your favorite TV channels like E! without installing cables or signing up for messy contracts. All you have to do is buy a streaming service that lets you pay for only the live network channels you watch, aka a skinny bundle. Skinny bundles are customizable and contract-free. Add a bundle for your favorite show, binge it, then unsubscribe — it's that easy. If you're interested in watching E! without cable, you can use one of these streaming services: DIRECTV STREAM, Hulu + Live TV, fuboTV, Sling TV, or YouTube TV. Check out all the details below to start watching E! today!
Think of Hulu + Live TV as that old classmate from high school you barely recognize years later, but in the very best way — a jaw-dropping moment! Hulu + Live TV pretty much followed the same trajectory. The service was not very impressive when it debuted, but it has since built a remarkable channel offering that, of course, includes E! Check out our review of Hulu + Live TV for our honest take, or sign up for the free one-week trial and decide for yourself.
Sling TV is an excellent choice for keeping things simple. Choose from three base packages to build on by adding specific networks — truly a great way of customizing your channel subscription. E! is included in their Blue package, but you can also add it individually. Check out our Sling TV review for more details.
Google gets involved in everything, so naturally, it's also investing in the world of skinny bundles. Now more than just your beloved music videos and DIY how-tos, YouTube offers YouTube TV and, of course, your favorite TV channels, including E! For more details on YouTube TV, read our comprehensive YouTube TV review.
Can I Watch E! on Roku, Fire TV, Apple TV, or Chromecast?
It's true that you don't need cable to watch E! anymore, but you still need a supporting device. To help you prepare for the next stage of your TV-watching journey, we created the following table summarizing which equipment you can use to watch E! without cords:
| | Roku | Fire TV | Apple TV | Android TV | Chromecast | iOS | Android | Web browser |
| --- | --- | --- | --- | --- | --- | --- | --- | --- |
| Hulu + Live TV | Yes | Yes | Yes | Yes | Yes | Yes | Yes | Yes |
| fuboTV | Yes | Yes | Yes | Yes | Yes | Yes | Yes | Yes |
| Sling TV | Yes | Yes | Yes | Yes | Yes | Yes | Yes | Yes |
| YouTube TV | Yes | Yes | Yes | Yes | Yes | Yes | Yes | Yes |
Yes, we know there is one particular show everyone watches on E!, but believe it or not, there are other cast members you should get to know. Some of the programs we love to watch on E! include:
"Paris in Love"
"Welcome Home Nikki Glaser?"
"Mathis Family Matters"
"Relatively Famous: Ranch Rules"
"Nightly Pop"
More to Stream for Fans of E!
Some people say reality TV will melt your brain. We agree — or maybe we don't and just don't care. Either way, we're recommending even more channels similar to E! for your consideration.
A&E is a more sophisticated version of E! The network offers comprehensive programming across different tastes, but it's big on dramas and documentaries. Shows like "Intervention" follow people struggling with drug addiction. It also famously hosts the show "Hoarders," which is precisely what it sounds like. If any of these shows get your attention, here's how you can watch A&E without cable.
Lifetime is another network similar to E! Much like the standout stars of E!, Lifetime features a lot of female leads. "My Killer Body With K. Michelle," for example, lets you follow along as people recover from plastic surgeries gone wrong. And, of course, Lifetime is home to some of the most entertaining movies on television. You can watch "Whitney" for an intimate portrayal of the late singer or "Girl in the Basement" if you want a different kind of true story drama. Check out our guide on watching Lifetime without cable for more information.