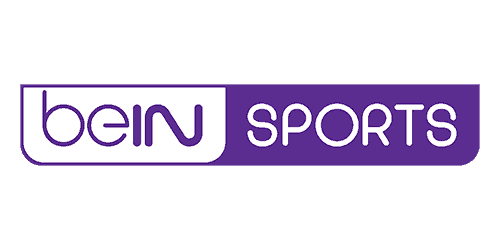 If you love soccer like we do, then you won't want to be without beIN SPORTS. But that doesn't mean that you have to pay through the nose to hold onto your cable or satellite subscription. At CordCutting.com, we're all about watching TV without cable. And that includes learning how to watch beIN SPORTS without cable.
Below, we'll introduce you to a type of streaming service that is making it easier than ever to watch live TV without having to pay for a bulky, overpriced cable or satellite package. We'll list specific services that you should consider, and then we'll tell you how to use them to get your hands on a beIN SPORTS livestream. And we'll wrap things up by talking about streaming platforms: Roku, Fire TV, and a bunch of others you may have heard of. We'll explain how you can use the services listed below to watch beIN SPORTS live — no cable required — on those popular streaming platforms.
Ready to learn more? Great! Just read on.
How to Watch beIN Sports Online Without Cable
beIN SPORTS is a network television channel. That means that you can only watch beIN SPORTS live by using a pay TV service — you know, like cable or satellite.
But wait! We didn't call this article "How to Watch beIN SPORTS Without Cable" for nothing. You don't actually need cable (or satellite) to watch beIN SPORTS live. That's because there is a fairly new type of pay TV service out there — one that will let you watch beIN SPORTS online without cable.
We're talking about live TV streaming services, also known as "skinny bundles." These streaming services are beating cable at its own game by offering live TV networks for less. There are no mandatory long-term contracts, the prices are lower, and all of your favorite programming can be streamed online to just about any device and in just about any place that you can imagine.
Not all live TV streaming services are created equal, though, especially if you want access to beIN SPORTS. Here are the live TV streaming options that'll let you watch beIN SPORTS online without having to fork money over to the cable company:
Can I Watch beIN Sports on Roku, Fire TV, Apple TV, or Chromecast?
Good news: The streaming services we listed above work great on a range of streaming platforms. That includes streaming boxes, streaming sticks, and smart TVs that make it easy to get your beIN SPORTS livestream up on the biggest TV screen you can find.
Watching beIN SPORTS Without Cable Has Never Been Easier
That's a lot of different ways to watch beIN SPORTS without cable! So why not scroll back up and sign up for a free trial offer? You'll be watching beIN SPORTS online on your favorite device in no time.
Looking for more information on streaming your favorite sports? You might want to check out our complete guide to sports streaming. If you're interested in soccer in particular, we have you covered with our guide to streaming soccer online, with no cable required.