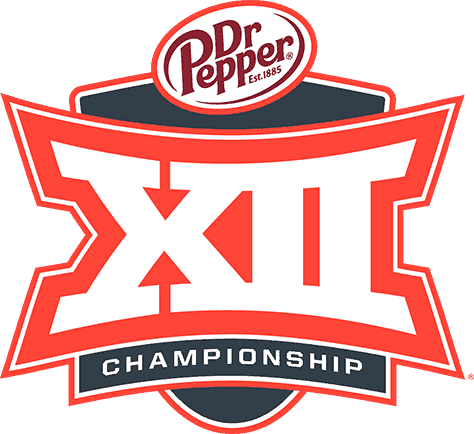 Only four years have passed since the Big 12 reinstated its championship game, yet two teams have made multiple appearances, and they'll be doing it again in just a few days. That's right, number five ranked Oklahoma State will be facing off against number nine ranked Baylor Bears. It's a game any serious college football fan should be ashamed to miss. However, you don't have to miss it because you don't have cable. We're going to show you how all you cord-cutting football fanatics can tune in to watch this battle of the best in college football.
What Channel Is the Big 12 Championship Game on and When Is Kickoff?
Here are all the details you need for the Big 12 Championship Game:
When is the Big 12 Championship Game: December 4th at 11:00 a.m. (CT)
Who's playing in the Big 12 Championship Game: Oklahoma State vs. Baylor Bears
Where to stream the Big 12 Championship Game: ABC
Since ABC is hosting the Big 12 Championship this year, you have a few options for watching it, including DIRECTV, Hulu, and fuboTV. You can also catch the game on ABC through your digital antenna. Either way, there's no reason you should be sidelined for this biggest college game of the year. Check out these services more closely and pick the one that you like best to start streaming the game.
How to Stream the Big 12 Championship Game
While tailgating is great, the wait for the actual game can sometimes last forever. Wait no longer, as here are your options for streaming the Big 12 Championship Game:
Hulu comes in a couple of flavors, but if you want local programming, including the Big 12 Championship on ABC, you'll need to purchase the Hulu + Live TV package. You'll win big with this skinny bundle service, as Hulu offers a long list of network programming plus huge audience-grabbing Hulu originals.
Sports are fubo TV's bread and butter. So, it's no wonder the Big 12 Championship game would be featured by this streaming service, among thousands of other games, in a virtual buffet of programming choices. Check out our fubo TV review to learn more about its sports offerings and other network coverage.
YouTube TV has quickly become a significant player in the entertainment streaming market despite sitting at the pricier end of the skinny bundle spectrum. ABC is just one network you'll enjoy with this robust package of programming. Want to know more? Check out our YouTube TV channel review.
If you're a fan of college football, but not such a big fan of spending money to watch it, free TV is always a sure win. (Yes, those local networks are still around, sending their signals through the airwaves in most local markets.) All you need is a solid connection and a quality TV antenna, and you'll be on your way to spending less money on the Big 12 Championship Game and more money on snacks!
Can I Watch the Big 12 Championship Game on Roku, Fire TV, Apple TV, or Chromecast?
Most football fans agree — the Big 12 Championship is best watched from your sofa with chips and beer in hand. When that can't be had, you can bet there'll be plenty of other ways to watch. Use the following chart to see what viewing platforms match up with the various streaming services we've mentioned above:
Roku
Fire TV
Apple TV
Android TV
Chromecast
iOS
Android
Web/
browser
Hulu + Live TV
Yes
Yes
Yes
Yes
Yes
Yes
Yes
Yes
fuboTV
Yes
Yes
Yes
Yes
Yes
Yes
Yes
Yes
YouTube TV
Yes
Yes
Yes
Yes
Yes
Yes
Yes
Yes
More to Watch for Fans of the Big 12 Championship
For football loving fans across the country, the Big 12 Championship is just one of the few highlights of the sports watching season. Many who love college football may be as excited to catch a game or two or more of NFL football, too. If you're a lover of both college and pro football, check out our guide to watching NFL football without cable.