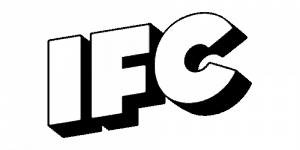 IFC is your source for offbeat humor, fan-favorite films, and more, but what is your source for IFC? If you said "cable," it's time to get a bit more independent. Cable and satellite companies charge you too much for live TV. And when you learn how to watch IFC without cable, you may find you can save some serious cash while gaining the ability to watch IFC livestreams, on-demand content, and more online. Read on to learn how to watch IFC without cable on the devices you love most.
How to Watch IFC Online Without Cable
Cable and satellite are overpriced, but that doesn't mean everything about them is bad. IFC, for instance, is great — and it's easier than ever to watch IFC without cable, because it's available through live TV streaming services.
These services work like cable and satellite in a lot of ways. You'll still pay a monthly fee to get live TV channels, but they offer a slimmed-down bundle of channels that may provide a more cost-effective way to watch IFC without cable. That's where this type of service got its nickname: We call them "skinny bundles."
Not every live TV streaming service is an answer when we're asking how to watch IFC without cable, but some skinny bundles do offer an IFC livestream. Let's meet the candidates:
Can I Watch IFC on Roku, Fire TV, Apple TV, or Chromecast?
IFC has great platform support, which means you shouldn't have to watch IFC on your mobile device unless you want to. You'll be able to get it on everything from big-screen TVs to mobile phones. Compatible devices include Roku, Fire TV, Apple TV, Android TV, Chromecast, iOS/Android, and your web browser.
More to Watch for IFC Fans
IFC is good if you like to watch content that's a little out of the mainstream. Now that you know how to watch IFC without cable, what else can you watch that's in the same vein? We have a couple recommendations.
Sundance TV may appeal to people who like IFC. Sundance TV was founded by Robert Redford in the mid-1990s, a few years after the famous film festival in Park City, Utah, began calling itself the Sundance Film Festival. The festival began as a way to celebrate independent cinema, which may give you an idea of the kind of content you'll find on Sundance TV. If that sounds intriguing, then you may want to read our guide to watching Sundance TV without cable to find out more.
If you like prestige television, you may also like HBO. It doesn't have the underdog reputation of IFC, but it does have high-quality movies and TV shows that are good at capturing the public's attention, such as "Game of Thrones," "Last Week Tonight With John Oliver," and "Euphoria." There's a ton of ways to watch HBO, and you can explore them further in our How to Watch HBO Without Cable article.