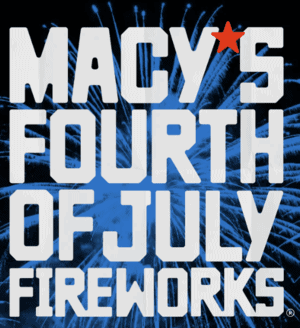 The biggest and most anticipated summer event is near: Fourth of July! With the federal holiday comes Macy's 47th annual Fourth of July Fireworks show, held over the East River in New York City. The event is two hours long, with a 25-minute synchronized fireworks show. It's a televised event for those who aren't located in New York and don't want to miss out.
When Is 'Macy's Fourth of July Fireworks' and Where Can You Watch It?
The show features a fantastic musical lineup, including Ashanti, Bebe Rexha, Brett Young, LL Cool J, Jazmine Sullivan, and more. With a wide range of musical talent, it's a show you don't want to miss, so make sure you tune in on time to catch everything. Here's when and where you can watch it:
When: Tuesday, July 4, at 8 p.m. ET / 5 p.m. PT
Where: East River in New York City
Where to Watch: 
In addition to pop artists and fireworks, there's a musical score composed to accompany the fireworks. Music Director Ray Chew says, "I am thrilled to be back to compose the fireworks score for the Macy's team and NBC. This year, we will recognize trailblazers as we celebrate our country's independence through the voices of young people." The "Macy's Fourth of July Fireworks" is a televised event on NBC; any streaming service with NBC access will make it available to you.
Can I Watch 'Macy's Fourth of July Fireworks' on Roku, Fire TV, Apple TV, or Chromecast?
While you can watch the "Macy's Fourth of July Fireworks" on traditional cable, it's certainly not required. If you have internet access and a device to watch it on, you can stream it. Any device that allows you to download a streaming service app is preferable. You can use a Roku, Fire TV, Apple TV, Chromecast, any kind of smart TV, or an Android or iOS device.
More to Watch for 'Macy's Fourth of July Fireworks' Fans

Check out these other Fourth of July fireworks shows in the U.S. The "Boston Pops Fireworks Spectacular" will air on Channel 353 of DIRECTV.  The "Freedom Over Texas" event that boasts '"Texas-sized fireworks" will be broadcast on ABC. If you prefer country music, check out "Let Freedom Sing" in Nashville; this show is televised by CMT.