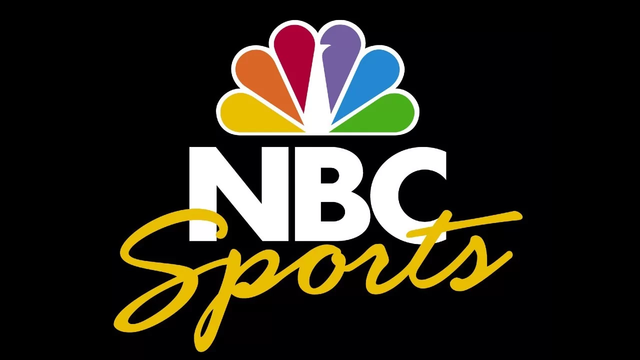 You miss only the shots you don't take — and the games you don't watch. Since skinny bundles let you stream your favorite live TV channels wherever you are, there's no excuse to miss a match ever again. You're probably used to streaming on-demand content by now — think Netflix, Hulu, and Disney Plus. Now imagine you can use a similar service but stream your favorite live TV channels, including NBC Sports. Skinny bundles let you do exactly that, and we're here to tell you which ones offer NBC Sports without a cable subscription.
How to Watch CBS Sports Without Cable
Skinny bundles, or streaming services, get their name from their channel offerings. Instead of giving you hundreds of channels you'll never touch, a skinny bundle gives you a narrower list but is more representative of the content you actually watch. Turns out that sometimes less is more! Now's the time to cut those cable cords and start saving money with skinny bundles. You can watch NBC Sports using any of the following streaming services: DIRECTV STREAM, Hulu + Live TV, fuboTV, or YouTube TV. Check out all the details below.
Who would've thought you'd be watching your favorite sports on Hulu? Gone are the days when the streaming service had only a handful of movies and TV series. Now you can stream NBC Sports using Hulu + Live TV without signing a contract or worrying about installation costs. Determine if this skinny bundle works for your household by reading our Hulu + Live TV review.
You can probably tell from the name that fuboTV offers NBC Sports. The provider specializes in all things sports, but it also offers other content, including movies and even some reality TV shows. Sign up for the free trial or read our in-depth review of fuboTV for more information.
The place that brought you your favorite music videos can now also give the hottest games of the season. YouTube TV is another excellent provider with great perks such as no cable box or contracts. If you need more convincing about whether YouTube TV is an ideal service to stream NBC Sports, then find out more by reading our YouTube TV review.
Can I Watch NBC Sports on Roku, Fire TV, Apple TV, or Chromecast?
The other benefit of skinny bundles is that you can take them on the go with you. You can use your laptop, cell phone, or other compatible devices to stream NBC Sports, which we've listed in the table below.
| | Roku | Fire TV | Apple TV | Android TV | Chromecast | iOS | Android | Web browser |
| --- | --- | --- | --- | --- | --- | --- | --- | --- |
| Hulu + Live TV | Yes | Yes | Yes | Yes | Yes | Yes | Yes | Yes |
| fuboTV | Yes | Yes | Yes | Yes | Yes | Yes | Yes | Yes |
| Youtube TV | Yes | Yes | Yes | Yes | Yes | Yes | Yes | Yes |
Most Popular Shows on NBC Sports
NBC Sports offers more than meets the eye. Most of its programming is related to sports, but there is plenty of variety from show to show. Let us tell you about some of our favorites:
"Monday Night Raw"
"ProFootballTalk"
"The Dan Patrick Show"
"Brother From Another"
"Women's Golf Championship"
More to Stream for Fans of NBC Sports
NBC Sports is where you watch a variety of sports, from football to soccer to car racing — and everything in between. But if what you're after is more specific, then we have some channels that may be a better fit.
MLB Network is your go-to for all things baseball. As you can imagine, the channel offers all the major games, as well as passionate commentary from personalities such as Yonder Alonso, Scott Braun, and Mark DeRosa. Learn how to watch MLB without cable.
If baseball isn't your thing and you'd rather watch basketball, then we recommend NBA TV. The channel is the basketball equivalent of MLB Network, and you can also watch NBA TV without cable.