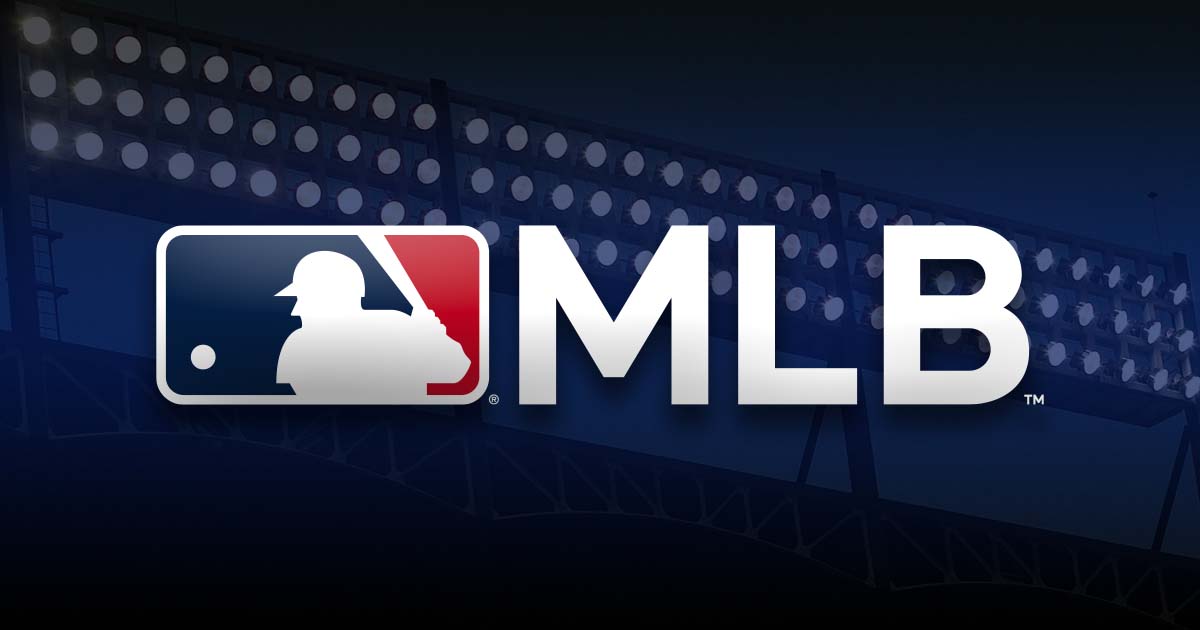 Baseball is BACK, baby! After a long, cruel winter full of awful things like snow and football, our national pastime is returning triumphantly to the ballparks of North America — and to our televisions. But what are cord-cutters to do when their favorite home team's games are broadcast on cable? Well, we're so glad you asked. Follow our guide below, and you'll be set to catch the whole MLB season without a cable hookup.
What Channels Show MLB Games?
There are several cost-effective ways for cord-cutters to enjoy live TV broadcasts without cable, including digital livestream counterparts for traditional cable channels that typically broadcast MLB games. Here is the rundown of the channels you'll need when looking for MLB games:
For Local, Regular-Season MLB Games
Regional Sports Networks (RSNs): First and foremost among MLB broadcasters are the regional sports networks (RSNs). These channels only cover a select region and carry all the regular-season games played by your local MLB team (and, most likely, your local NBA or NHL teams as well). You know the type: NESN, SNY, Bally Sports, and other similar channels. Which channel carries your team will vary by region as well as by streaming or TV provider, but if you know your local station you'll be able to see its availability in the lists below.
For National Broadcasts, the MLB Playoffs, and the World Series
Your RSN will have the local team's games whenever they're not on national TV. But to watch your team is on the biggest stage, such as the World Series, you'll need one of these other networks:
How to Watch MLB Online Without Cable
You have a few different ways to watch MLB games without cable.
The first approach is to subscribe to a live TV streaming service. These streaming options provide live broadcasts of popular cable channels for a fraction of the price of a typical cable hook-up. Many service packages include RSNs around the country, as well as FOX, ESPN, and other must-have networks for baseball fans.
Another option is MLB.TV, which combines the feeds of RSNs around the country into a buffet of all things baseball. There's a catch, however, MLB.TV blacks out your local RSN games, and so between that and a lack of national broadcasts, MLB.TV ends up being a better fit for out-of-market fans.
Finally, you can watch on free over-the-air TV, which won't get you every game but will snag you a live feed of the games on local broadcast channels like FOX.
Below is our list of the best ways to watch MLB without cable:
Hulu + Live TV's selection of RSNs has been cut back over time, so it's not quite the must-have service for MLB fans that it once was. But Hulu + Live TV still has RSN coverage in select markets and offers livestreams of networks like FOX, TBS, and ESPN, so you'll still get nationally broadcast games. You can see the details of the service in our Hulu + Live TV review.
Built for sports fans, fuboTV has some appetizing features, including a specialized menu that helps ensure you never miss a game. Like several other live TV streaming services, fuboTV is missing the Bally Sports networks right now, but it does have the NBC Sports family of RSNs. The fuboTV streaming service also offers livestreams of FOX and ESPN, but it's missing TBS. If you're a cost-conscious sports fan fuboTV might be just the ticket. Read our hands-on fuboTV review for all the details.
For baseball, Sling TV is best used to catch the national broadcasts on FOX, ESPN, and TBS. The RSN coverage on this service isn't too impressive, but if you're only looking for "Sunday Night Baseball" and other national broadcasts at a fair price, the network is a good option. We show you everything Sling TV has to offer in our SlingTV review.
YouTube TV carries the NBC Sports RSNs and national networks like FOX, ESPN, and TBS. A reliable choice to stream the big games, but depending on which RSN you're trying to track down, your mileage will vary.
Free over-the-air TV is a great option for streaming the big games on FOX — including the World Series. To watch the World Series without cable, just grab yourself a TV antenna, hook it up, and scan for channels. If you're within the range of your local FOX affiliate, you'll get the live game for free.
Major League Baseball's own streaming service is a great option for watching a whole lot of baseball; however, it has some specific limitations. As a rule, you can expect anything broadcast on TV in your area to be blacked out. That means MLB.TV blocks live feeds your local RSN games (although they can be watched as an archive 90 minutes after the game's conclusion.) Postseason national broadcasts are also never available on MLB.TV.
That said, MLB.TV includes a free subscription to MLB Audio, the radio equivalent to MLB.TV's video offerings, and MLB Audio has no blackouts. To summarize the whole package, MLB.TV will give you a video livestream of every regular-season game that's not on TV in your market, plus an audio livestream of every game, including postseason games, national broadcasts, and in-market matchups.
Can I Watch MLB on Roku, Fire TV, Apple TV, or Chromecast?
If you subscribe to one of the services we recommended above, you'll find that it's easy to watch your team's games on your favorite streaming devices. Each of the services we recommend has great platform support, meaning their app is available on almost every streaming device available.
Roku
Fire TV
Apple TV
Android TV
Chromecast
iOS
Android
Web/
browser
Hulu + Live TV
Yes
Yes
Yes
Yes
Yes
Yes
Yes
Yes
fuboTV
Yes
Yes
Yes
Yes
Yes
Yes
Yes
Yes
Sling TV
Yes
Yes
Yes
Yes
Yes
Yes
Yes
Yes
Youtube TV
Yes
Yes
Yes
Yes
Yes
Yes
Yes
Yes
While not in the table above, MLB.TV has great platform support as well. It's easy to watch on your mobile device (iOS or Android) or computer (Mac or PC via the in-browser option), and it also works wonderfully with Roku, Fire TV, Android TV, and Chromecast devices.
Beat MLB Blackouts With a VPN
We adore MLB.TV, but it definitely has some shortcomings. MLB's blackout rules are really upsetting fans, and we can see why — for most of us, the "in-market" teams that are blacked out on MLB.TV are the very teams we want to see most! After all, it's "root, root, root for the home team," not "root, root, root for the out-of-market team!"
There is a way to beat MLB.TV's blackouts, but you should know that MLB.TV does not endorse it — and, in fact, it's almost certainly against the end-user agreement and could theoretically get you booted from the service. However, it's not currently known for enforcing the rule, so read on and decide for yourself.
What some intrepid baseball fans do is this: they subscribe to a great VPN service and use their VPN app to change their IP address before logging into the MLB.TV app. The right (out-of-market) IP address can unlock streams that aren't available in your location. Consider that one more option in your "How to Watch MLB Online" toolbox.