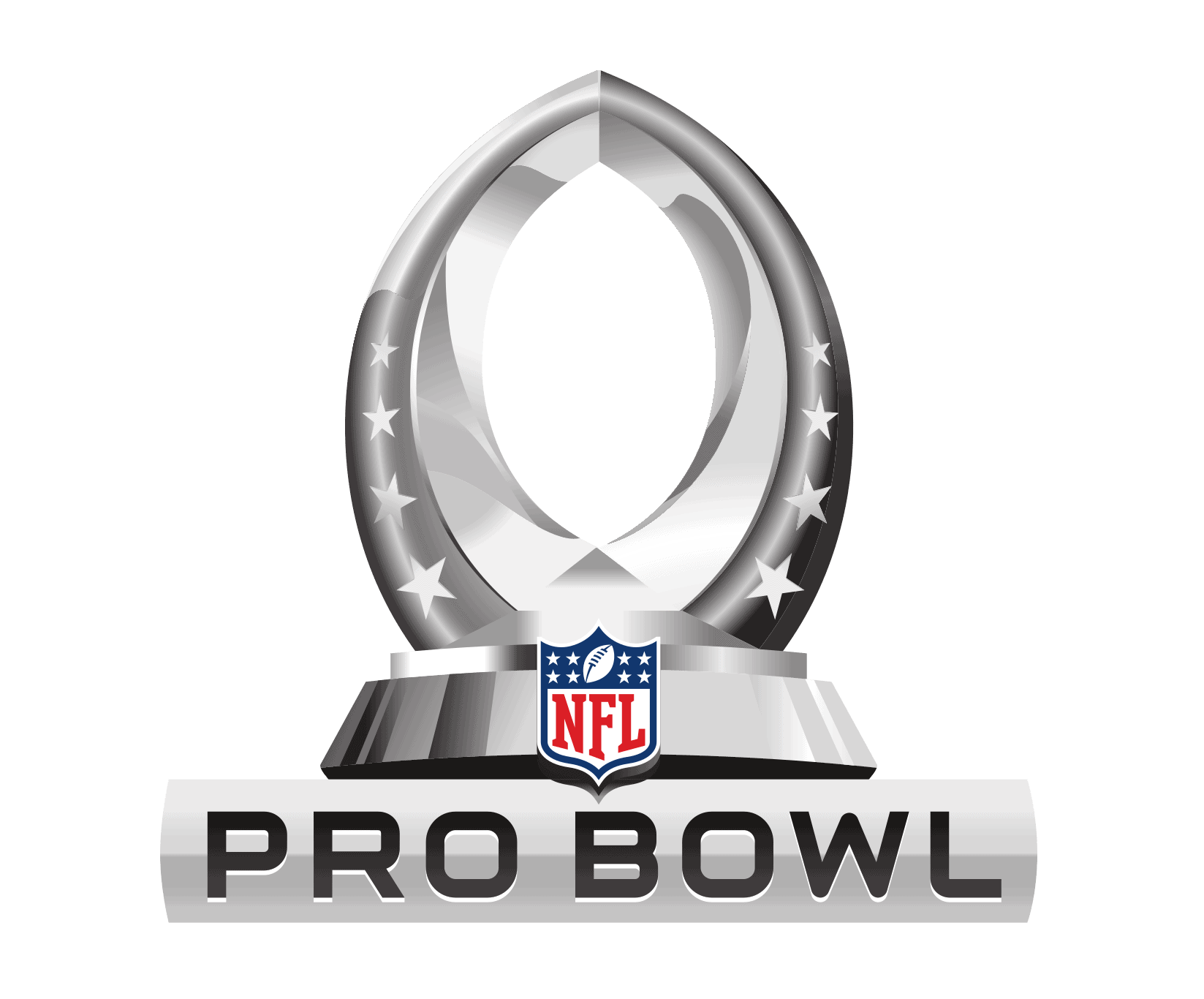 Before the Super Bowl, there's the Pro Bowl. The Pro Bowl game acts as the NFL's annual celebration of some of the top players in the sport, and you can watch it all without a cable subscription. Here's how to watch the 2022 Pro Bowl without cable.
When Is the NFL Pro Bowl Bowl and Where Can You Watch It?
Here are all the details surrounding the 2022 NFL Pro Bowl, so you can stream with confidence:
Who's playing: AFC vs. NFC
When's kickoff: 3 p.m. ET on February 6
Where's the game located: Allegiant Stadium in Las Vegas
The Pro Bowl is an old hat for some veterans, but for newbies like Chargers QB Justin Herbert and Raiders DE Maxx Crosby, it's still a big deal. That's because it recognizes the work the players have done on the field during the 2021-2022 regular season, regardless of how their teams fared. The AFC team will be coached by Mike Vrabel of the Tennessee Titans, while the NFC team will be led by Matt LaFleur, head coach of the Green Bay Packers.
Because of injuries, it's common for players to get replaced by alternates. For instance, Seahawks QB Russell Wilson is replacing Tom Brady, who was initially unable to compete because of injury and is now unable to compete because he's retiring. Besides Wilson, the other NFC QBs will be Kirk Cousins of the Minnesota Vikings and Kyler Murray of the Arizona Cardinals. Along with Herbert, the other quarterbacks on the AFC side are Patrick Mahomes of the Kansas City Chiefs and Lamar Jackson of the Baltimore Ravens.
You can watch the pro bowl on five live streaming services, including Hulu + Live TV, fuboTV, Sling TV, and YouTube TV. Read all about them below:
Your Hulu + Live TV subscription enables you to watch the Pro Bowl via ESPN or ABC (ESPN Deportes is available as an add-on channel). Hulu + Live TV prides itself on having a wide variety of live sports, so it's only natural that this service would let you watch the 2022 Pro Bowl without cable.
It might sound strange, but fuboTV didn't always offer ESPN. The worldwide leader in sports has only been a part of fuboTV since 2020. But now that it's there, you can use fuboTV to watch the Pro Bowl on either ESPN or ABC. For an ESPN Deportes stream, select the International Sports add-on package. Our fuboTV review has additional information about what subscribers can expect from this service.
A Sling Orange subscription is your route to watching this year's Pro Bowl on ESPN, regardless of if your loyalties lie with the AFC or NFC team. Or you can just watch it without much of a rooting interest, since the Pro Bowl doesn't have quite the same stakes as the 2022 Super Bowl matchup. To watch the Pro Bowl on ESPN Deportes, add the Best of Spanish TV package for $5 a month. For more information on Sling TV, you can check out the complete Sling TV channel list.
A YouTube TV subscription lets you unlock the Pro Bowl. You can watch all the action on either ESPN or ABC, depending on your mood.
It's 2022, yet a lot of people are still sleeping on over-the-air TV. All you need is an antenna to get a wealth of great channels like ABC. And once you've got ABC, you've got access to the 2022 Pro Bowl. And the picture quality is usually just as good as what you'll find on a live streaming service.
Can I Watch the Pro Bowl on Roku, Fire TV, Apple TV, or Chromecast?
The Pro Bowl changes locations every year, and you can follow its lead and watch the Pro Bowl from multiple locations and on multiple devices. Take a look at the chart below to find out more about your options.
| | Roku | Fire TV | Apple TV | Android TV | Chromecast | iOS | Android | Web browser |
| --- | --- | --- | --- | --- | --- | --- | --- | --- |
| Hulu + Live TV | Yes | Yes | Yes | Yes | Yes | Yes | Yes | Yes |
| fuboTV | Yes | Yes | Yes | Yes | Yes | Yes | Yes | Yes |
| Sling TV | Yes | Yes | Yes | Yes | Yes | Yes | Yes | Yes |
| YouTube TV | Yes | Yes | Yes | Yes | Yes | Yes | Yes | Yes |
More to Watch for Pro Bowl Fans
The Pro Bowl is a low-key way to say farewell to the 2021-22 NFL season. If you want a high-key want to say farewell, you'll want to watch the Super Bowl. But either way, the arrival of the Pro Bowl means your window to watch high-quality professional football is about to close until the fall of 2022. Luckily, there are other sports that will still be going strong. One good one is NHL hockey, which is also playing its all-star game the first weekend in February. Weirdly, the game is in Las Vegas as well, although it's at T-Mobile Arena, not Allegiant Stadium
The NHL All-Star Game marks the halfway point of the season, and that means the race for the playoffs is about to get really interesting. Check out our guide to watching the NHL playoffs without cable to learn how to catch the most exciting hockey games of the year.