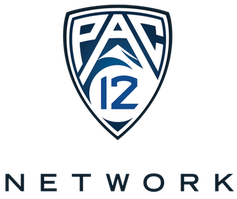 Coach won't be happy if he finds out you still have a cable subscription. But how else are you supposed to keep up with all the hottest sports games? Take your shot with skinny bundles — a streaming service that lets you watch live TV channels for a fraction of the cost. Your channel lineup will be skinnier, which means you won't have all those filler channels you don't actually watch. If you enjoy Pac-12 Network, rest assured the following services offer it with their subscriptions.
How to Watch Pac-12 Network Without Cable
Skinny bundles let you stream cable-like packages of live network channels over the internet. It's like signing in to Netflix but having access to live TV channels instead. Because you can stream skinny bundles online, you can take them on the go and watch them anywhere you want. All you need to know is who offers one. If you're interested in a provider that offers Pac-12 Network, then here are your options:
Can I Watch Pac-12 Network on Roku, Fire TV, Apple TV, or Chromecast?
You can watch the Bruins, Golden Bears, Huskies, and more without leaving your home. Or you can do something else: leave your home and take the Pac-12 action with you. Watching Pac-12 Networks without cable on the go is easier than ever. You can watch the Pac-12 Network on Roku, Fire TV, and many more modern streaming devices using fuboTV and Sling TV.
Most Popular Shows on Pac-12 Network
Pac-12 Network is all about sports, but there's more than meets the eye! Here's some of the programming you can find on the channel:
"Pac-12 After Dark"
"Football in 60"
"The 12 Best"
"The 12 Greatest"
"Our Stories"
More to Stream for Fans of Pac-12 Network
Real football fans know you can never watch enough football. Pac-12 Network offers plenty of content to keep you full, but it can't hurt to have a few backups. The following channels also provide the kind of programming that drew you to Pac-12 in the first place.
Like Pac-12 Network, ESPN covers the biggest games every season and takes you behind the scenes to meet your favorite players. The commentators are also next-level, and they always have a good grip on what's going on. Read how to watch ESPN without cable and thank us later.
We can't forget NFL Redzone, which covers everything related to the NFL and its games. Perhaps the best part is that there are no commercial breaks — turn on your device on Sunday to catch up with the week's games without a single interruption. And yes, NFL Redzone is also available without cable.