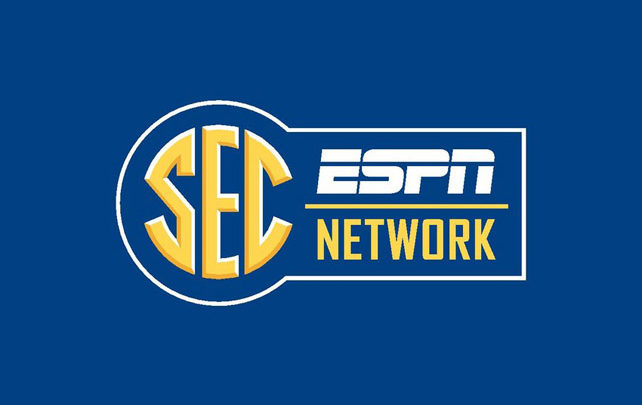 From meeting your roommate to pulling your first all-nighter at the library, those four years at college are full of unforgettable memories — and game days are no exception. Now you can relive your favorite tailgates from the comfort of your home even without a cable subscription. Thanks to streaming services known as skinny bundles, you can get live TV channels online for a fraction of what you'd pay otherwise. Discover how you can watch SEC Network and catch all your collegiate sports without cable using the streaming services below.
How to Watch SEC Network Without Cable
College kids know all about streaming online content for free. But don't worry: Watching SEC Network without cable won't require any torrenting or even using a VPN. All you have to do is say goodbye to your cable cords and buy a skinny bundle, a streaming service that gives you a bundle of live TV channels to watch online wherever you are. Your channel options will be slimmer, but you won't lose anything worth watching. Instead, skinny bundles get rid of all those filler channels you don't care about. Think of it like Netflix or Hulu, but for cable programming such as SEC Network.
Not every skinny bundle provider offers SEC Network in its channel lineup, but these providers do: DIRECTV STREAM, Hulu + Live TV, fuboTV, Sling TV, and YouTube TV. Check out all the details of these streaming services below.
Hulu + Live TV is basically a combo option. You get to enjoy all the on-demand content you love from Hulu while also getting your favorite live TV channels, including SEC Network. Thanks to its push notifications, you can get a heads up before a game starts so you never miss one again. Sign up for a free trial and see for yourself, or read our latest review of Hulu + Live TV for more details.
fuboTV launched as a skinny bundle exclusively for soccer programming. It has expanded its offerings since then, but it continues to be a bastion for all kinds of sports. You can stream SEC Network with fuboTV at great prices and with plenty of other perks, including cloud DVR. Check out our review of fuboTV to learn more.
Sling TV is one of the most cost-effective skinny bundles available. You choose from one of its base packages and then add extras as needed, including its Sports Extra add-on for $11 per month if you want access to SEC Network. With skinny bundles, no contracts or cable boxes are required. Don't forget to read our Sling TV review for more information.
Last on our list is YouTube TV, Google's skinny bundle service. Its channel lineup includes SEC Network. The best part? You don't have to worry about fees or contracts! For more details, check out our YouTube TV review.
Can I Watch SEC Network on Roku, Fire TV, Apple TV, or Chromecast?
Skinny bundles are online streaming services, which means you can watch them on various electronic devices. Discover all the ways you can stream SEC Network without being tied down to your living room TV in the following table.
| | Roku | Fire TV | Apple TV | Android TV | Chromecast | iOS | Android | Web browser |
| --- | --- | --- | --- | --- | --- | --- | --- | --- |
| Hulu + Live TV | Yes | Yes | Yes | Yes | Yes | Yes | Yes | Yes |
| fuboTV | Yes | Yes | Yes | Yes | Yes | Yes | Yes | Yes |
| Sling TV | Yes | Yes | Yes | Yes | Yes | Yes | Yes | Yes |
| YouTube TV | Yes | Yes | Yes | Yes | Yes | Yes | Yes | Yes |
Most Popular Shows on SEC Network
You probably already have a few SEC Network favorites, but here are some shows worth watching if you're new to the channel or want some recs:
"SEC Now"
"Marty & McGee"
"Saturdays in the South"
"The Paul Finebaum Show"
"SEC Storied"
More to Stream for Fans of SEC Network
Forget about the Patriots or the 49ers — college football is the real deal. SEC Network is a great channel to catch all the hottest games, but you also have plenty of other options to choose from.
We highly recommend NBC Sports for your collegiate sports-watching. Its broadcasts of NCAA content are some of the best, complemented by insightful and entertaining commentary. Even better, you can watch NBC Sports without cable.
CBS Sports is another alternative. You can find the latest on college football, including player stats, fantasy games, and season projections. Similar to NBC Sports and SEC Network, the channel's presenters provide some of the best commentary out there. You can also watch CBS Sports without cable.