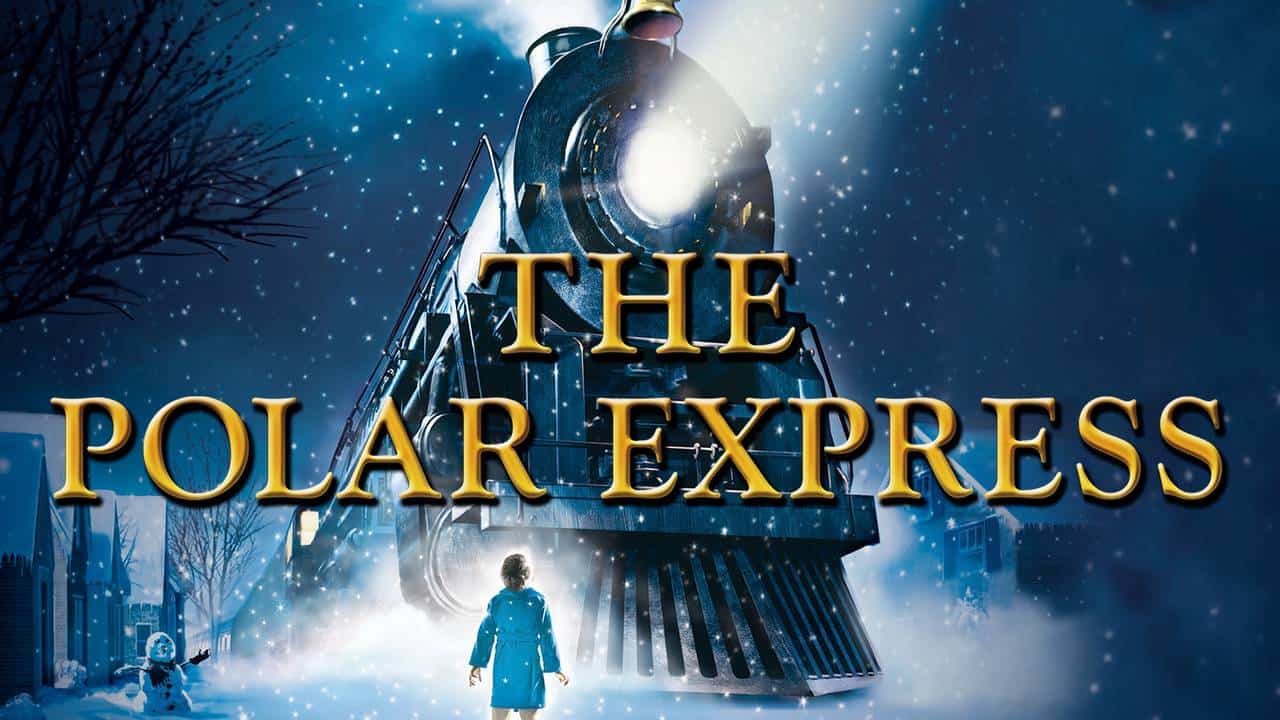 Do you believe in Santa? That's the question millions of children ask each other each year around Christmas time. As they spend time with their friends and talk to one another at school, a tiny seed of doubt spreads from child to child. In a movie focused on finding faith in Christmas for one such child, doubt has fully taken hold.
"The Polar Express" is a touching story about a child who has lost the ability to believe. He reluctantly catches a ride on the Polar Express, a magical train that whisks him and other pajama-clad children off to the North Pole in the dead of night. Along the way, through trials and strange lessons, this young boy learns what it truly means to believe in the spirit of Christmas.
So how do you watch this one-of-a-kind Christmas movie without cable this year? Read on to find out.
Here are a few of our favorite ways to stream 'The Polar Express':
Price
Channels
Free Trial

#1

$69.99 – $82.99
85+
none

#2

$64.99 – $154.99
140+
5 days

#3

$74.99 – $94.99
220+
7 days

#4

$40 – $60
30+ – 130+
3 days

#5

$25
60+
7 days

#6

$8.99 – $139
N/A
None

#7

$9.99 – $14.99
N/A
Some providers
How to Stream 'The Polar Express' Online
"The Polar Express" is hugely popular with some and a total pass for others. This love or not love feeling toward the movie may be primarily due to dark undertones and surreal animation. If "The Polar Express" is a must-see for you too, here's where you can find it without cable.
Hulu + Live TV is on of the best cable replacements on the market today. Whether you're looking for original series, your favorite TV shows, or Christmas movies during the holiday season, Hulu has everything you need for a low starting price.
FuboTV started out focusing on sports entertainment. But, now it offers TV entertainment of all kinds, including much of what you would find on traditional cable. Among its many channels fuboTV carries is AMC, which airs multiple showings of "The Polar Express" this December. Learn more about fuboTV in our fuboTV cost and subscription pricing guide.
Compared to fuboTV, Sling is a skinnier streaming service, offering just the most popular channels, including AMC, where you can tune in to watch "The Polar Express." When you subscribe to Sling, you'll have the choice to choose from either Sling Blue or Orange or purchase a package that provides both. Read our guide to learn more about what Sling TV has to offer.
If you're looking for a bare-bones live streaming service, Philo is an option worth considering. Philo keeps costs down by refraining from coverage of the major networks like NBC or ABC and focusing on popular "cable" channels instead like AMC, HGTV, Discovery Channel, and more. Learn more about Philo with our online review.
If you don't want to subscribe to another streaming service, you can also go to Amazon Prime Video for "The Polar Express." For $3.99 you can rent the movie for 48 hours, or you can buy it for $9.99. We like to buy some movies if we know we are going to watch them again next year, so maybe that could be a good option for you this year.
Max has quickly become a staple in many people's streaming setups. Not only does Max have some of the biggest blockbusters of the year, but it has a large collection of your favorite movies of all time, including "The Polar Express."
YouTube TV is another popular live TV streaming service, similar in offerings to fuboTV. AMC is one of the many channels YouTube TV carries, so you'll be in luck if you're looking to watch "The Polar Express" on YouTube TV this holiday season.
Who Stars in 'The Polar Express'?
One of the biggest draws to this movie is Tom Hanks, America's favorite actor, and his multiple roles throughout the film. He has a remarkable ability to transform himself to fit the most demanding roles, and he does not fail to meet expectations, even through digitally animated movies. Here's a list of other names you'll find in "The Polar Express":
Tom Hanks as "Hero Boy," "Father," "Conductor," "Hobo," "Scrooge," and "Santa Claus"
Daryl Sabara as "The Boy"
Leslie Zemeckis as "Sister Sarah" "Mother"
Eddie Deezen as "Know it All"
Peter Scolari as "Billy – Lonely Boy"
Nona Gaye as "Hero Girl"
Other Christmas Movies You Should Stream Next
If you're looking for other Christmas movies along the same theme and with a similar message about the spirit of Christmas as "The Polar Express," then give the following titles a try:
"Elf" – Elf is a magical journey with a grown man raised as an elf in the North Pole who then travels to find his human father in a primarily innocent and comedic fashion.
"It's a Wonderful Life" – A true classic, this movie reminds us all of what we should indeed be thankful for this holiday season as we watch the main character lose everything and gain much more through the gift of compassion.
"Prancer" – A deeply touching story about a girl who nurses an injured reindeer back to health that she believes is one of Santa Claus's reindeer. The girl helps her father rekindle his faith in Christmas and humanity in the process.
"Klaus" – This newer Christmas movie is a heartwarming new take on the Santa origin story that carries rich lessons on what it means to be together as a family and a community.