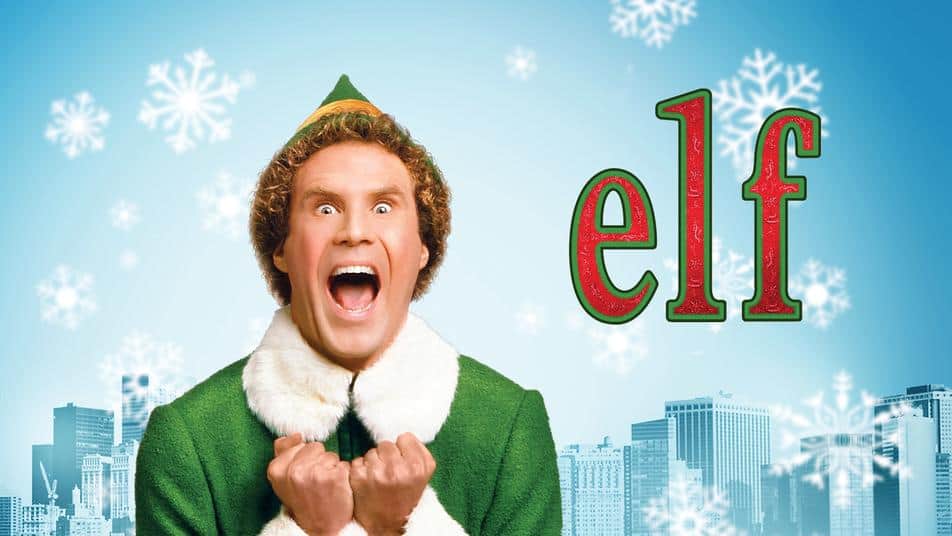 Nearly two decades have passed, yet "Elf" featuring the ever-so-lovable elf named "Buddy" hasn't aged a bit. This heart-warming Christmas movie has fixed its place among holiday season must-sees such as "A Christmas Story" or "It's a Wonderful Life." "Elf" is a movie about a grown man who was raised by North Pole elves, believing he too was an elf the whole time. Once he learns the truth, he embarks on a journey to New York City to meet his human family. Watch "Elf" just once, and you'll fall in love with the adorably innocent and all-so-comical Buddy and his larger-than-life misadventures navigating the Big Apple.
Unless you purchase or rent the movie, viewing "Elf" can be elusive. Luckily, this year, "Elf" is available on several live TV streaming and On-Demand platforms.
Here are a few of our favorite ways to stream 'Elf':
Price
Channels
Free Trial

#1

$7.99 – $82.99
85+
30 days

#2

$64.99 – $154.99
140+
5 days

#3

$40 – $60
30+ – 130+
3 days

#4

$25
60+
7 days

#5

$8.99 – $139
N/A
None

#6

$9.99 – $14.99
N/A
Some providers
How to Stream 'Elf' This Holiday Season
There are multiple options are at your disposal in choosing how to watch "Elf." If you don't want to wait for a specific day and time to watch the movie, you can access it immediately through these on-Demand streaming platforms aka "skinny bundles": Hulu, DIRECTV, Sling TV, Philo, and Max.
Want instant streaming at your fingertips and live TV? No problem. Hulu + Live TV has the best of both worlds when it comes to streaming selection and live TV. Plus, you can add STARZ and other premium channels to watch movies like "Elf."
Replacing your cable subscription with Sling TV is pretty much a no-brainer due to their massive list of channels for a small price. When you add STARZ to your Sling TV selection, you can catch "Elf" in no time.
With Philo, you will never have to ask, "Where can I watch 'Elf'?" again. That's because this skinny bundle has access to STARZ through its premium subscription, meaning you can catch "Elf" as many times as you want this holiday season. You can sign up quicker than it takes Buddy to scream, "SAAANNNTTAAAAAAA!"

Stream 'Elf' with Amazon Prime Video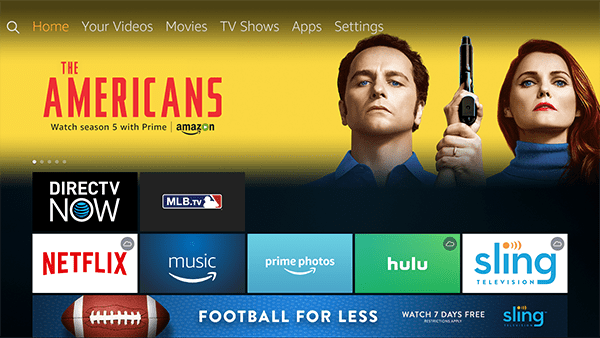 Maybe you want to own the movie "Elf" digitally, or you just want to get instant access without adding another streaming service to your list. If so, you can catch "Elf" on Amazon Prime Video for $3.99 if you want to rent, or you can just buy it for $9.99. I mean, you're going to watch it again next year and the year after that, aren't you?
Max may seem like the skinniest of all skinny bundles, but its library is more robust than you might think. That's because with an Max subscription, you'll have access to premium programming, HBO Originals, and Turner Classic Movies content. You'll also get content from DC Universe, Studio Ghibli (Anime), CrunchyRoll Collection (Anime), Cartoon Network, Looney Tunes, Sesame Street, and Adult Swim.
One of the primary ingredients in the immense success of Elf is the performance by the uber popular, over-the-top comedic actor, Will Farrell, who shines in his role as "Buddy." Other names who round out this heart-warming happy holiday performance include:
James Caan as "Walter" (Buddy's dad)
Bob Newhard as "Papa Elf"
Ed Asner as "Santa"
Mary Steenburgen as "Emily" (Walter's wife)
Zooey Deschanel as "Jovie" (Buddy's love interest)
Peter Dinklage as "Miles Finch" (the high-maintenance children's book writer)
Amy Sedaris as "Deb" (Walter's assistant)
Movies Like 'Elf' You Should Stream Next
"Elf" is just one of many Christmas favs you should be hitching your reindeer to this season. If you're a big fan of this family favorite try these movies on for size:
Animated
"Klaus" – A clever origin story of the Christmas tradition featuring unique animation accented by ribbons of dark humor.
"Arthur Christmas" – A joyful, whimsical lesson in the spirit of Christmas featuring a well-intended, clumsy Santa's helper who ends up saving the day.
"The Grinch" – A new, less creepy take on Jim Carrey's version, this revival of the Grinch delights both adults and children alike.
Family Classics
"It's a Wonderful Life" – A true classic, this Winter themed tale is a reminder of the good in humanity and the power of unrealized possibility.
"Home Alone" – A hilarious slapstick physical comedy featuring a little boy's ingenious creativity in thwarting would-be house robbers. A favorite among kids.
"A Christmas Story" – This is a period piece that's absolutely timeless, as all young and old alike can relate to the experiences of a little boy and his plight to achieve his Christmas wish.
Grown-Up Comedies
"Four Christmases" – Live vicariously through one couple as they deal with their not so normal families – four of them in fact – all in one day.
"National Lampoon's Christmas Vacation" – Clark Griswald, Cousin Eddy, jello molds, Christmas trees ablaze, rabid squirrels, and jelly of the month club… need we say more?
"Christmas with the Kranks" – With their daughter gone off to the peace corps, one couple decides to cancel Christmas. The problem? They just happen to live on the most festive street in the most festive town in America.