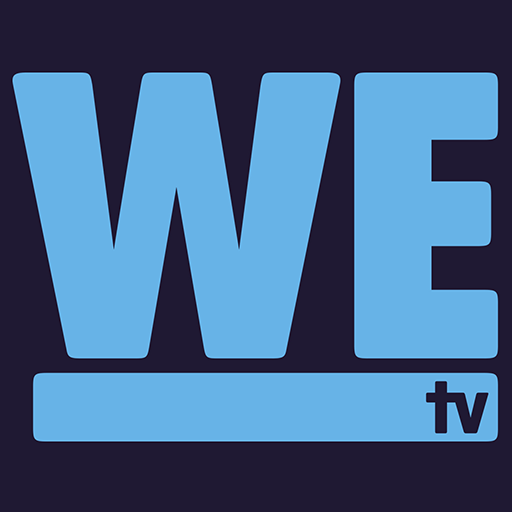 We all watched in awe as Mama June lost over 300 pounds on the hit show "From Not to Hot." Keep the party going and rid your home of dead weight, starting with those cable cords. When you purchase a skinny bundle, you can enjoy all your favorite cable shows without a cable subscription — and, yes, that includes WE tv. Learn more about your streaming service options so you can start watching WE tv today.
How to Watch WE tv Without Cable
A skinny bundle is a streaming service that lets you watch live TV channels online, similar to the way you watch series on Netflix. A skinny bundle gives you a slimmer channel list, but the channels in your lineup will actually reflect the content you're interested in watching. No more needless channels you don't care about! If you want to watch WE tv without cable, then you can use one of these streaming services: Philo, fuboTV, Sling TV, or YouTube TV. Check out all the details of these streaming services below.
Philo gives you the most bang for your buck. For a slim $25 per month, its skinny bundles offer over 60 channels, including WE tv. There's no contract, so you can cancel anytime, and you can also sign up for a free trial before even subscribing. Learn more about everything this provider has to offer by reading our review of Philo TV.
If sports fanatics live in your household, you may want to consider fuboTV. The provider offers WE tv, but it's particularly known for its wide selection of sports programming. With hundreds of channels to choose from, you'll never miss a game ever again. You can read our review of fuboTV or sign up for the free trial to experience it yourself.
Sling TV is a great choice for people who like to keep it simple. It lets you choose from base packages you can customize with add-on channels, but WE tv is included in its Blue package so you don't need to purchase any extras. Get a glimpse of the service by reading our Sling TV review, which includes our hands-on experience.
YouTube is good for more than music and makeup videos these days. You can now watch live  TV channels — including WE tv — when you subscribe to YouTube TV. Check out our YouTube TV review for additional details.
Can I Watch WE tv on Roku, Fire TV, Apple TV, or Chromecast?
One of the joys of streaming services is that you can take them anywhere. If you travel frequently but can't miss the newest episode of "Brat Loves Judy," then you'll want to check which devices are compatible with the aforementioned providers.
| | Roku | Fire TV | Apple TV | Android TV | Chromecast | iOS | Android | Web browser |
| --- | --- | --- | --- | --- | --- | --- | --- | --- |
| Philo | Yes | Yes | Yes | Yes | Yes | Yes | Yes | Yes |
| fuboTV | Yes | Yes | Yes | Yes | Yes | Yes | Yes | Yes |
| Sling TV | Yes | Yes | Yes | Yes | Yes | Yes | Yes | Yes |
| YouTube TV | Yes | Yes | Yes | Yes | Yes | Yes | Yes | Yes |
Most Popular Shows on WE tv
WE tv shines a spotlight on Black celebrities and personalities, but you can watch these shows all year long rather than just during Black History Month. If you're new to the network and need some recs, then we've got you covered:
"Braxton Family Values"
"Beyond the Pole"
"Bridezillas"
"A House Divided"
"Commit or Quit"
More to Stream for Fans of WE tv
WE tv launched in 1997 as Romance Classics, and the network was exclusively a movie channel. It relaunched in 2001 with a focus on content for women before rebranding in 2014 with primarily lifestyle and entertainment content. You may not find another channel like WE tv, but check out these other options that come close.
A&E comes from the same mold that gave us WE tv. The network offers a wide range of TV shows, specifically tasteful dramas and documentaries. "Hoarders" takes you inside the homes of people who refuse to throw anything away — even if it threatens their lives and relationships. You can watch A&E without cable, so there's no need to wait for your cable box to arrive to start watching!
If you come to WE tv for its strong reputation in Black women's media, then we highly recommend E! and its many female leads. You can watch reruns of "Keeping Up With the Kardashians" and follow the famous sisters as they navigate their daily lives. Check out our guide to how to watch E! without cable.